Before and After! Please share!
---
Hi guys!
I was wondering if anyone would like to share their before and after pics of their horses.
It can be anything from a picture of your very mucky horse and after he/she had a bath, to rescue cases, I think it'd be great to share them all!
I'm particularly interested to see some before and afters of thoroughbreds, as I have an OTTB who hasn't built up yet (is still lanky from racing) and in summer I'm going to try and build up some muscle - especially on her back, so I'd love to see some before and afters of TBs.
Oh! And I'd also be really interested to see some foal to adult pics, they're always good to look at.
I can't post as I don't really have many before and after pics at the moment!
Please post, even if they're super silly pics! And please tell us which horse is in the picture and maybe a little story behind the pics would be nice if there is one!
Hmmmmm,
Before: Fat and out-of-shape Red when I bought him in May.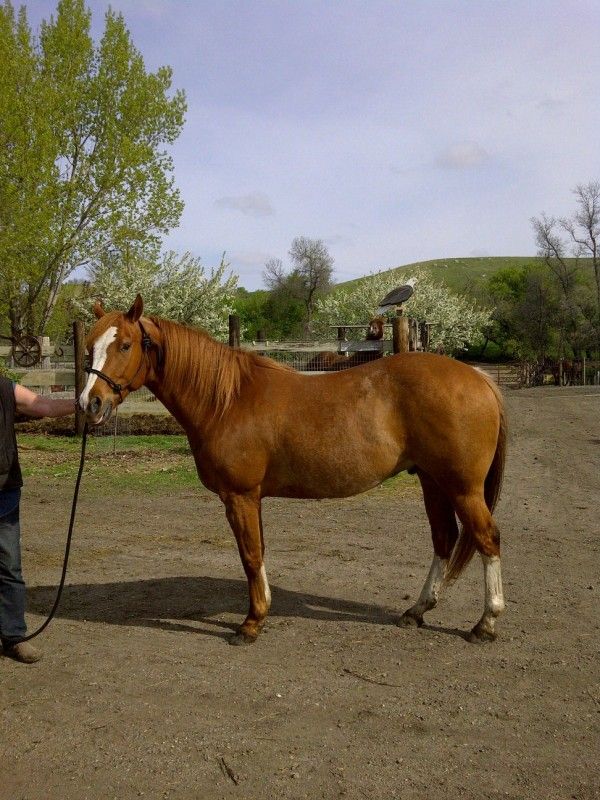 After: And on the road to getting in shape! Still had more toning to do, but for never ever being "in shape" before in his life (he is 6 yrs old), he did okay for his first summer of working hard.
---
∞•*˚ Βгįťţαňγ ˚*•∞
It is not enough to know how to ride; one must know how to fall.
Before - Holly Yearling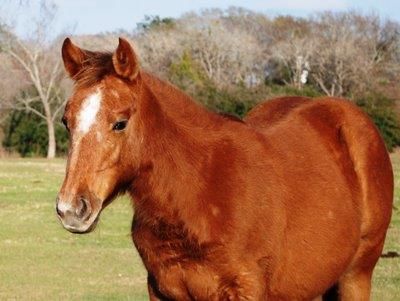 After - Holly at 4 years old
Before - Roux first day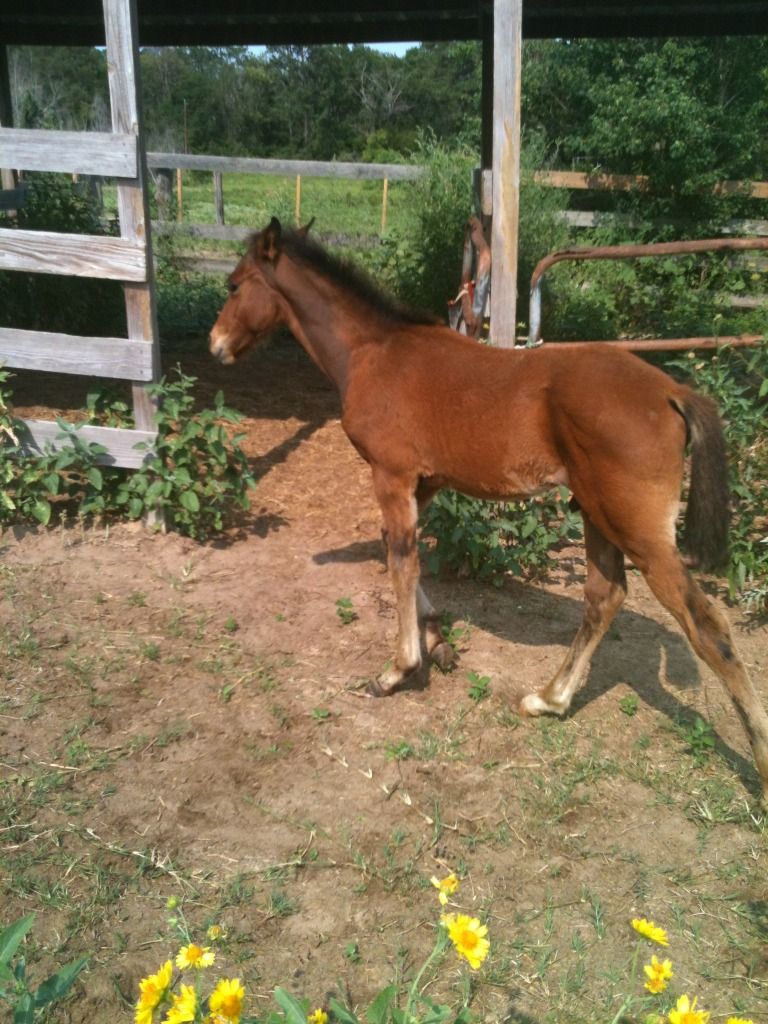 After - Roux now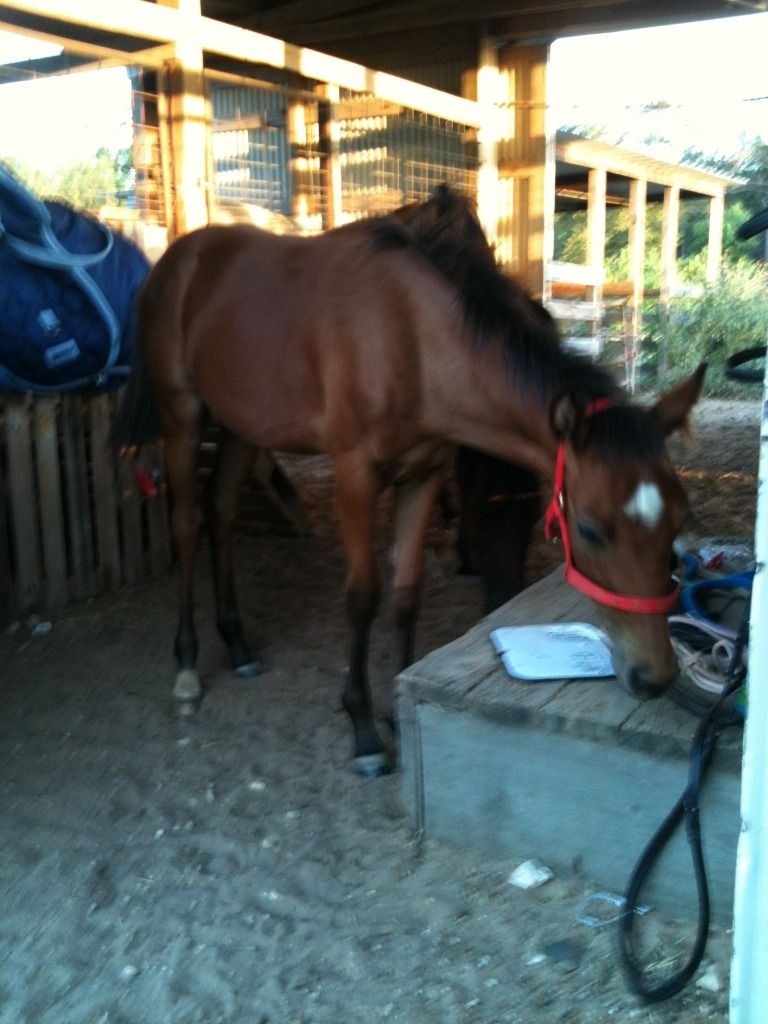 ---
Riding: The art of keeping a horse between you and the ground.
Wow, beau, Red is turning out great now! And ThirteenAcres, the colour changes of Holly and Roux are incredible, especially Holly! I'm enjoying these pics so much! Please keep them coming!
Snipper, 16 year old QH, when I bought her in aoril
Snipper exactly one month later
Aww poor Snipper, looks like she needed some good meals and a pedicure! She looks so different and healthy in the after pic, she looks like a different horse, I'm amazed that this is just a month later! Just shows you what some TLC can do - look at her coat! Wow!
Sorry posted this before but...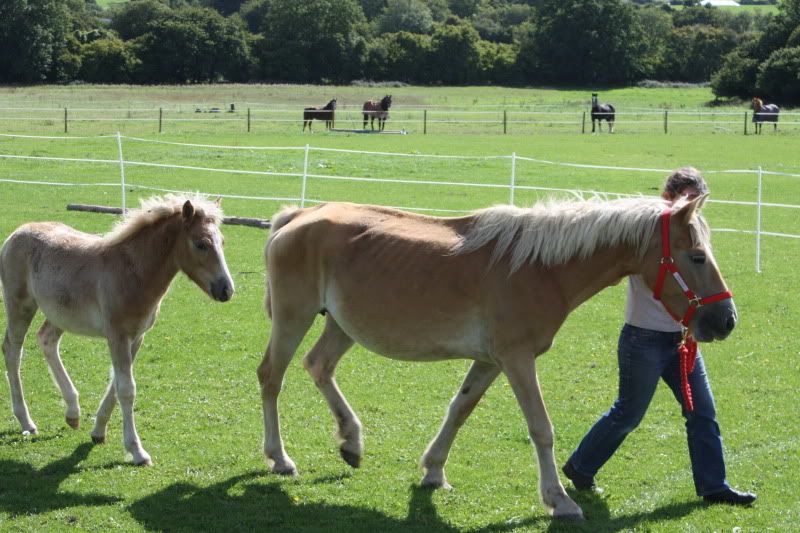 and a year later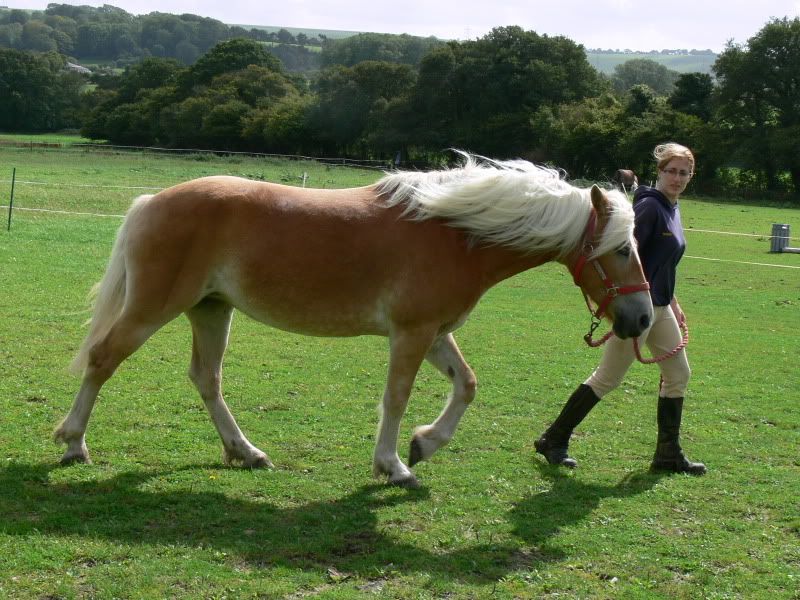 and another year later, our first jump out bloodhounding
Wow, Clava, I had no idea he/she was a haffie until I scrolled down, he/she was that thin! He/she looks incredible now, you must be so thrilled that you rescued him/her! Poor baby, how can people do these things to animals?
I'm assuming she, as she has a foal at foot? Didn't see that before!