Before and after shots of my Wonder Cookie
---
Just wanted to share some before and after shots of Cookie. I hadn't realized how much of a change she's made since I first got her 9 months ago.
This is her before picture, it was taken at the auction (not by me). Does not even look like the same horse!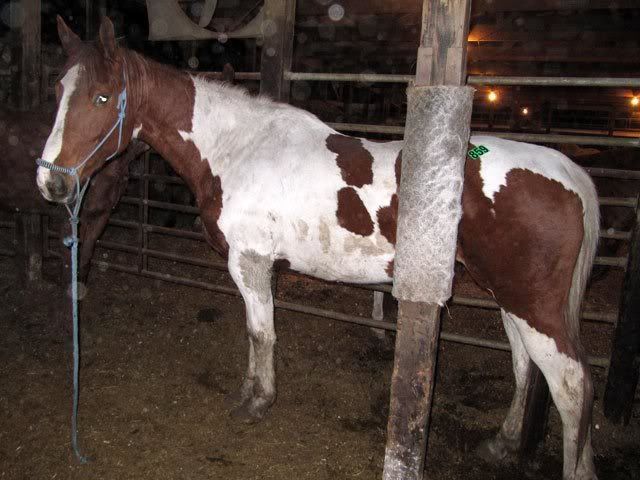 This one was two days after I got her home.
This is Cookie free lunging around the arena just two weeks ago.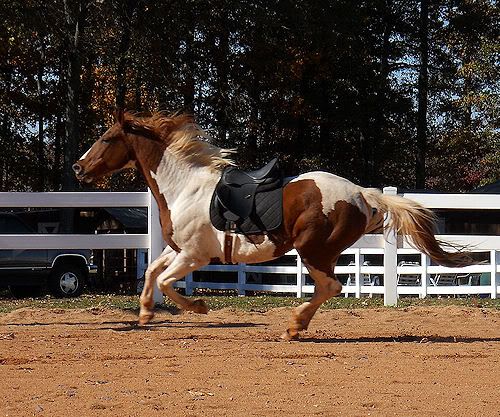 Wow, in the second picture she looks like a saddlebred, and in the third, she looks like a nice drafty paint horse. Very cute. Nice to see how much better she looks.
Oh, I forgot to ask what breed is she lol.
Your guess is as good as mine when it comes to her breed! The auction listed her as a Trakehner, but obviously that's not right. I think they said that so someone would buy her.

Everyone who sees her says Saddlebred cross, and I've been told quite a few times that she could have some draft in her.
Well either way she's adorable, and looks awesome.
Wow. There is such an impressive improvement between now and at the auction! Well done, she looks awesome.
---
There is one principle that should never be abandoned, namely, that the rider must first learn to control himself before he can control his horse. This is the basic, most important principle to be preserved in equitation - Alois Podhajsky
She looks great! I am sure she is happy too!
wow, she doesnt look like the same horse! Looks like a great improvement!
My goodness the improvement is amazing!!!! Beautiful! What's your secret? My little Indy is taking a rough road too. I can't wait to see her looking as good as your "After" picture!
---
Horses are like therapy ~ and almost as expensive