Better Snow Pictures!
---
Here are some better pictures of the horses in the snow! I got my camera on the right setting this time!
Despite all the snow still on the ground it's very very warm out so the snow should be melted by tomorrow!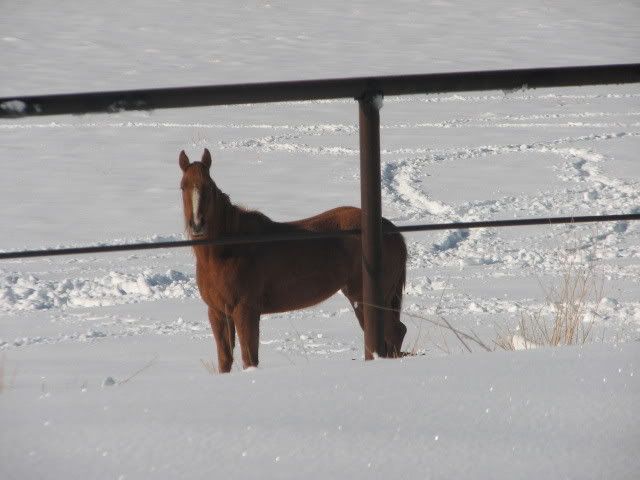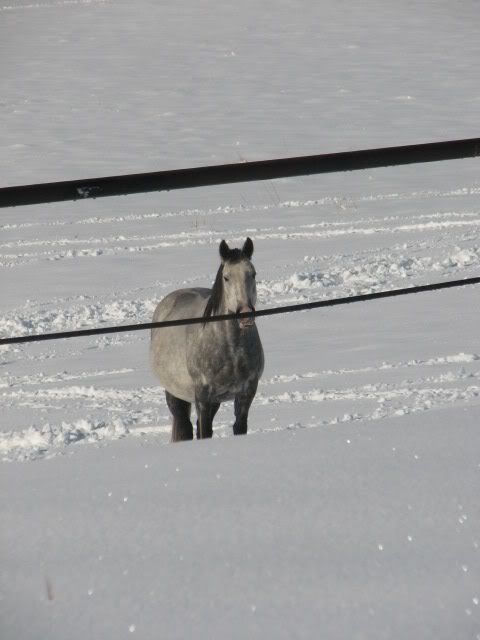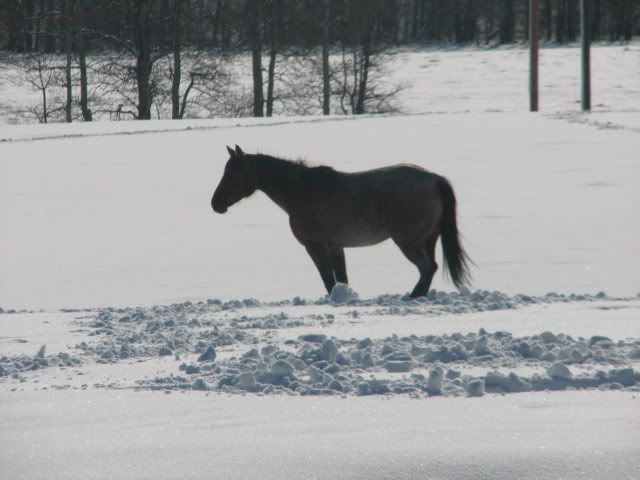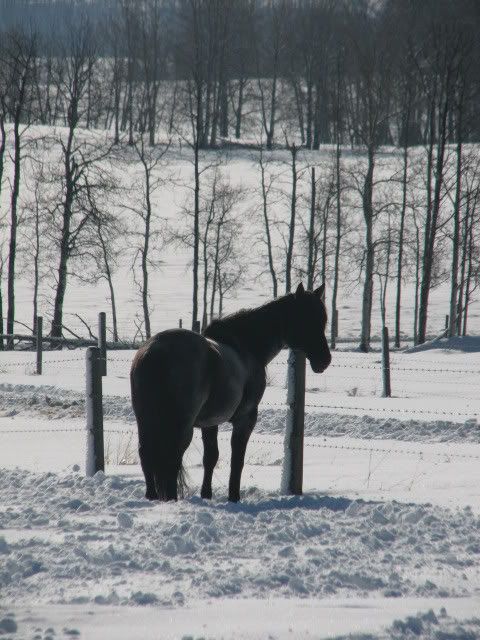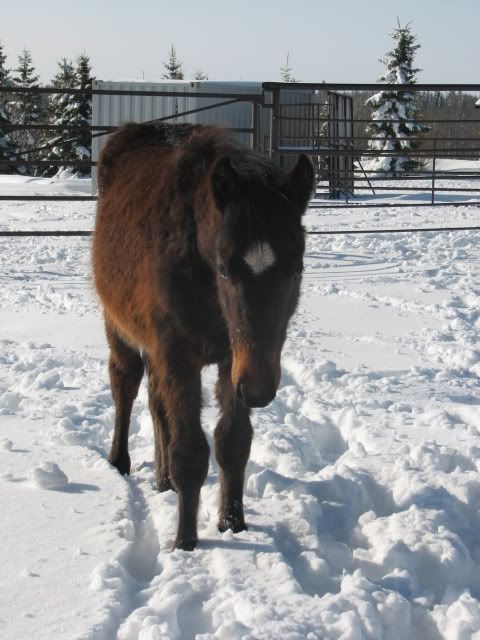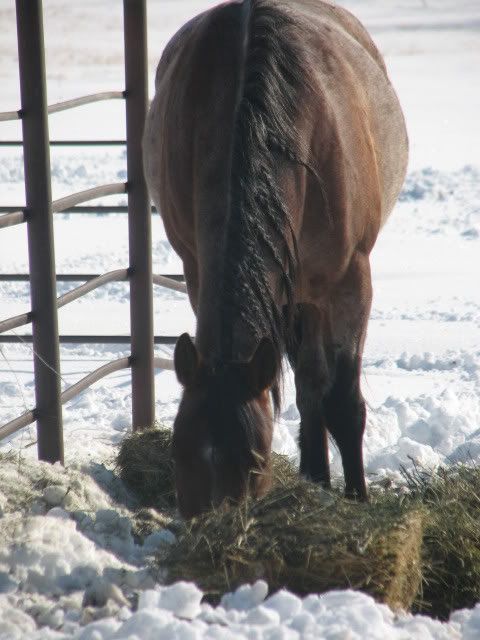 Great Pics!!!!!

I love seeing the horses with fresh snow and only a few trails through it. Its a different story when it gets all brown and turned up!
So cute, FGR!!
Lovely shots. They are so pretty in the snow. :)
---
Ride more, worry less.
It does make for nice pictures, but I like the green grass that is now UNDER the snow much better than the snow! It's supposed to be spring, yet we have more snow now than we've had all winter!
Oh Well, I will cross my fingers that this is the last snow fall!
True...spring is prettier, I have to admit. lol.
---
Ride more, worry less.
I have to agree with you Pop! Green grass and leaves, flowers and such! So money boo-ti-full colors!
Yessssss.
Anyway the pics are soo cute, the horses look so fluffy
I just wanna squeeze em LOL!
---
Ride more, worry less.
Oh my Gosh, is that a recent photo? If it is, you poor thing! I can't believe you still have snow on the ground. I forget sometimes, living this far south, that there are areas that havent seen spring yet. I won't tell you what the weather is like here today. But then come August when I'm complaining about the 100 degree heat you will still be nice and cool.
Very cool! May be we all have to visit you to ride! :)
Wow, georgous pics! I bet you're pretty sick of snow by now even though it does make for beautiful pics.