Big change since March
---
Painter has certainly muscled out, grown a nice coat, and settled ddown since march! Sorry for the poor pictures, I took stills from a video.
March
June ( my mom riding)
Now (wednesday)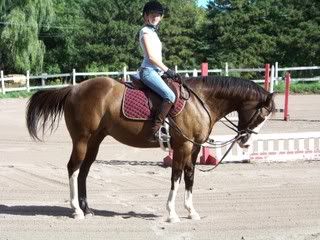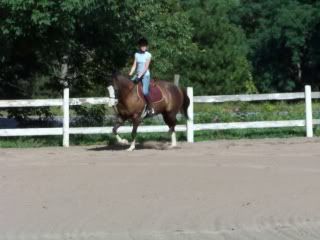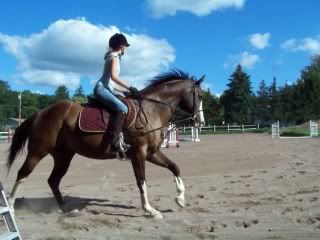 Cavaletti work
Do you think he cleared it?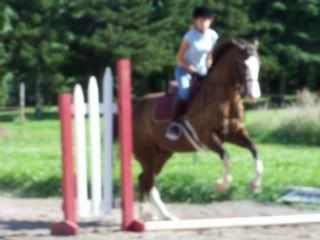 looks good - keep up the good work!
---
kickshaw
Justin (qh/tb)
Boo (asb)
HE looks good! He so pretty!
---
-Horse racing is my passion-
Athena:15y Palomino QH & Shirley's Brittney:8y Bay OTTB
Thank you guys
He can be a pissy little mare sometimes (as my trainer puts it) but when he's behaving he listens so well and has the smoothest strides. He also bends of the leg really well.
He looks lovely, great job!
---
Ride more, worry less.
Very recognizable coloring. Very neat :)
Yearling
Join Date: Jul 2008
Location: between florida and maryland, usa.
Posts: 759
• Horses:
1
What a difference. Great job!
Beautiful boy!
He looks fantastic. :)

Same gorgeous colour as my old gelding.
What do you classify him as? Even my vet couldn't quite pin it down.
Almost a Dun Grullo of sorts. :)
No idea! When I first got him, he was without a doubt a black paint, no brown at all. I *think* he is a black paint and he just got really bleached by the sun