The big grey beastie after a month off work!
---
Hugo's been out of work for a month now - bloody uni exams and boyfriend being in and out of hospital :roll:
He was lovely today :) Very very happy with my boy, he's just so calm, you would never think he's only had maybe 2 solid months of work since coming off the track
He was a bit of a sloth behind today, but otherwise all was well, and even started turn on the haunches :)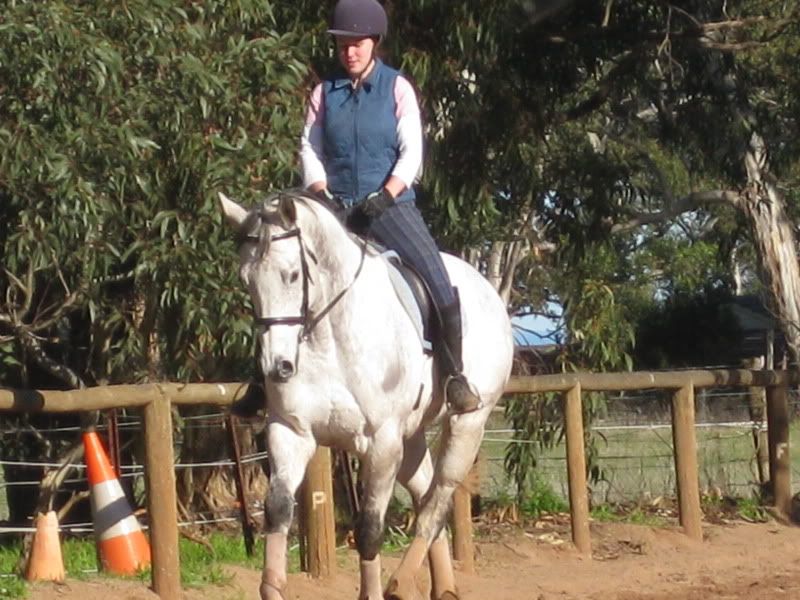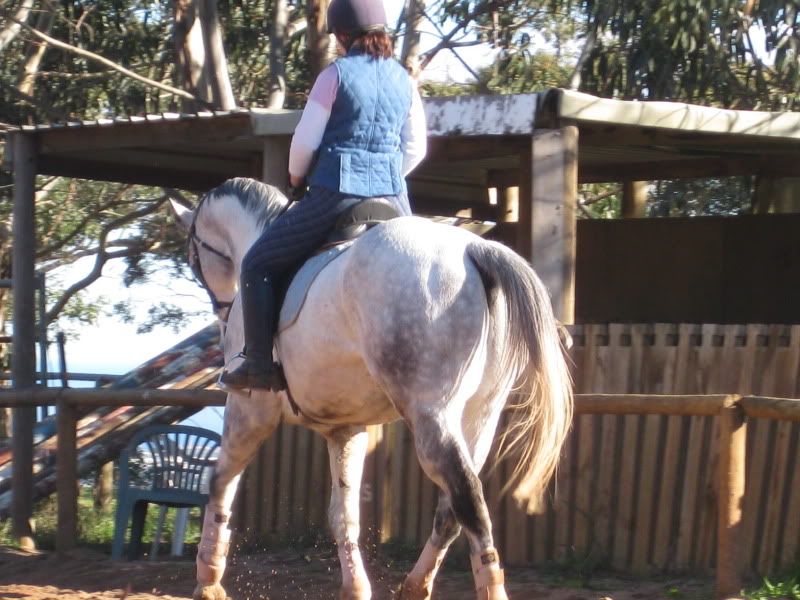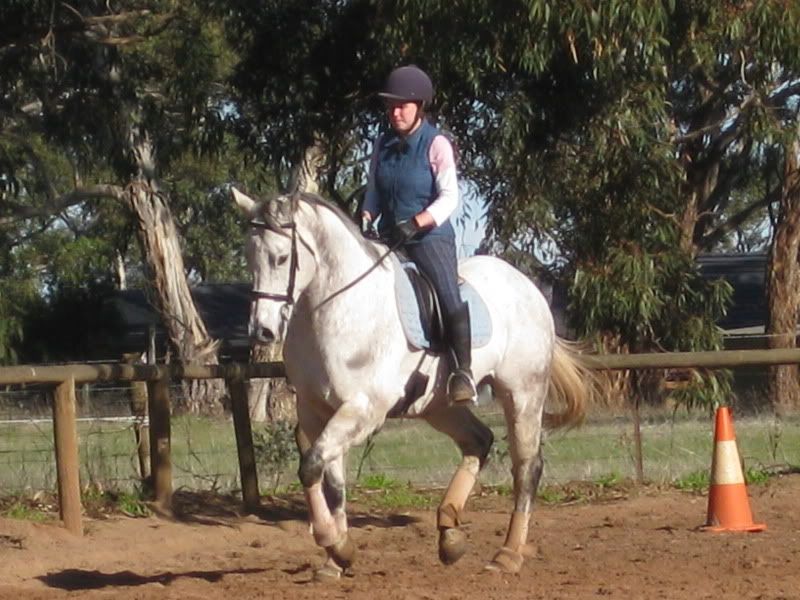 Uh oh sucking back with a revolting back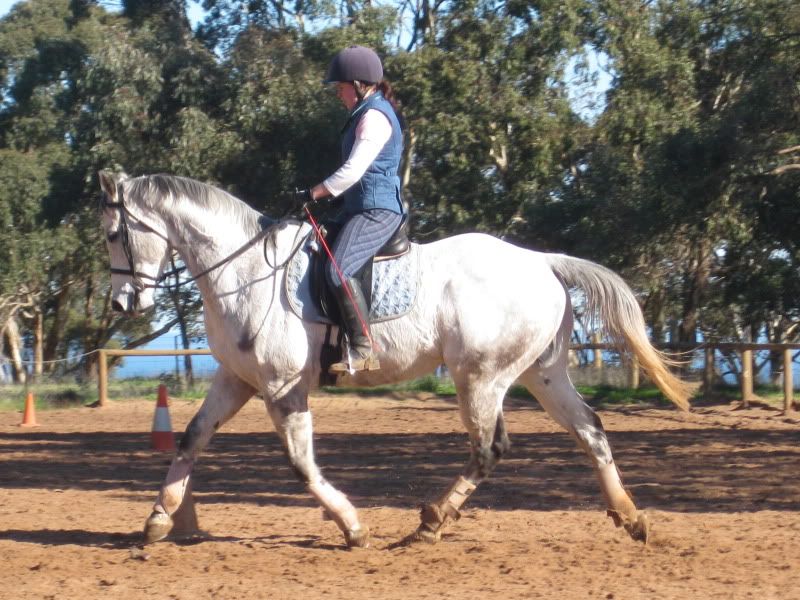 And then he started to chill out and come into the bridle, litttle by liiiiiitttle....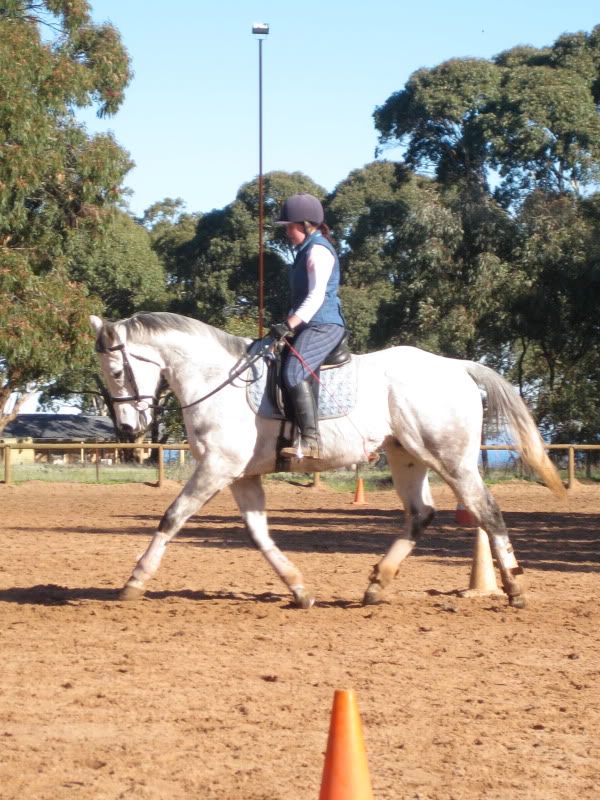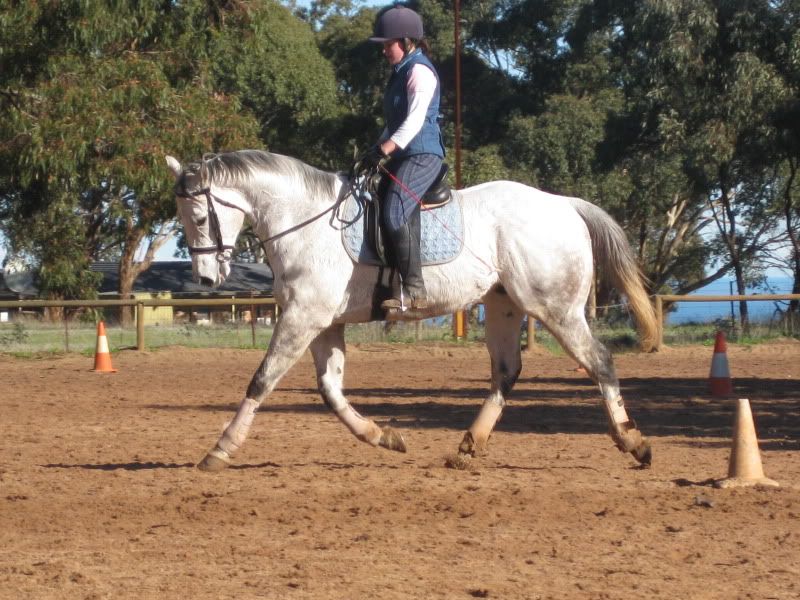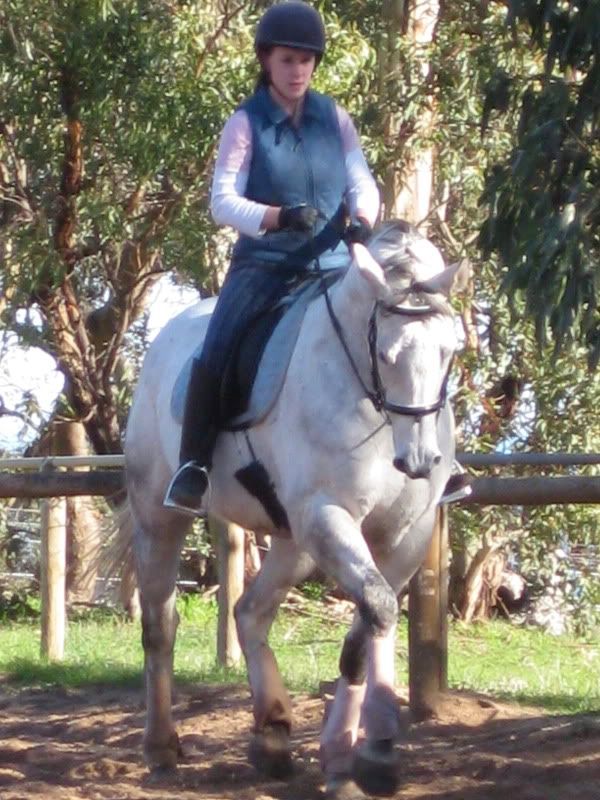 Biiiiiiig rolls :)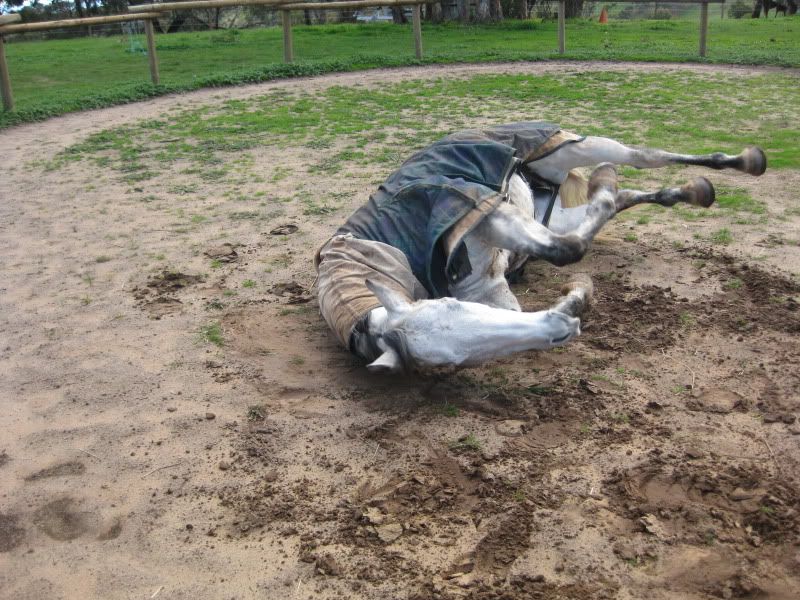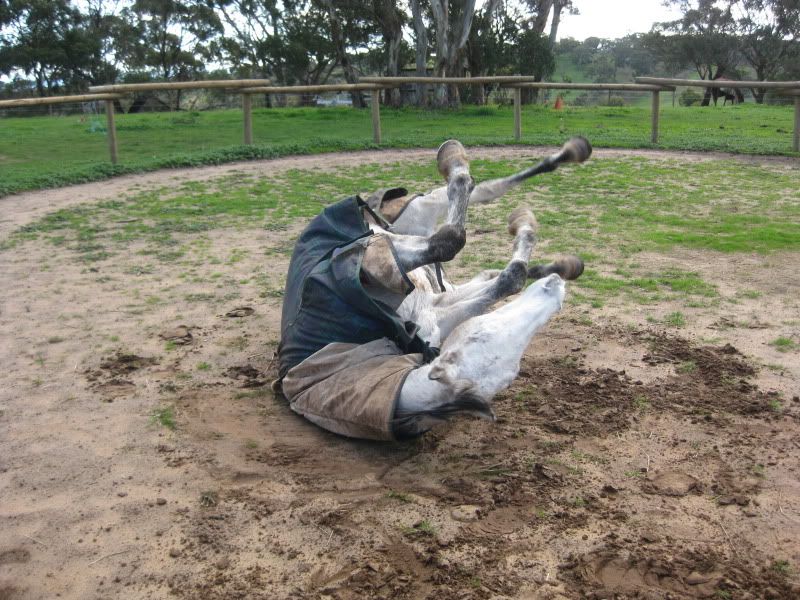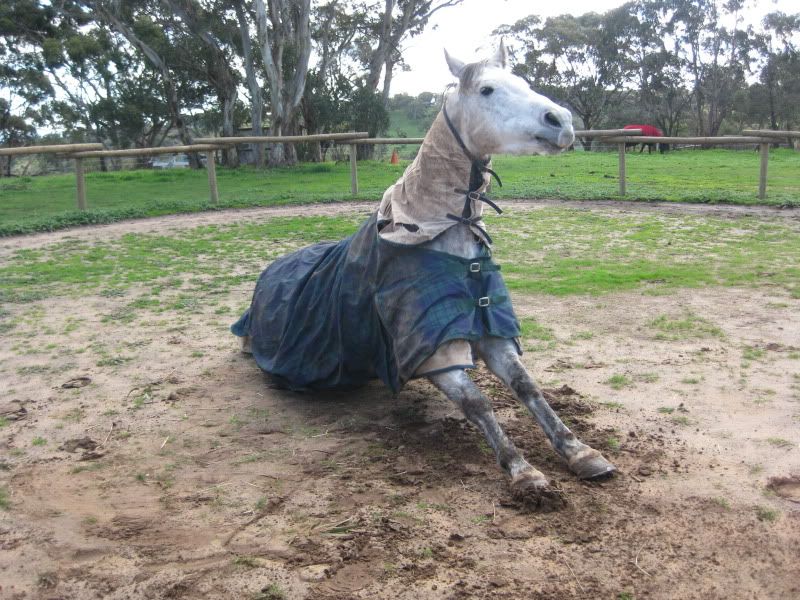 I think Hugo is gorgeous and for only 2 months work, he's amazingly trained. My friend has a 10 year old WB, and Hugo looks so much better. Seriously, tell me how you got him up into the bridle, in just a snaffle after 2 months of work?
Thanks Gidji, I'm very proud of him, he's going great guns at the moment. I started working on turn on the haunches with him today, he picked it up within 2 attempts and after that would give me as many steps as I asked for, and even started having a play in travers on a 20m circle in trot! He's just a smart cookie :P
He doesn't usually suck back, he's just unfit at the moment and when he gets tired he drops back behind the bridle, usually he sits up in the contact and I can put his head/neck wherever I want it.

To tell you the truth, my coach didn't think we'd be able to get him to stretch into the bridle and swing for at least a few months... it took 2 weeks haha! He went from an ottb that braced his head/neck and had no movement in his back at all, to working sweetly into my hands and swinging that back. All it took was a lot of coaxing, sending him forward, millions of trot-walk-trot transitions making sure he was straight, balanced and forward throughout, and working him slightly counter flexed, then correctly flexed, then counter flexed etc. until he worked out that he wasn't going to fall over if he stretched out and trusted that he wasn't going to get his back teeth ripped out by me! As soon as he finally released the tension in his neck and back, he works like that all the time, very rarely in a ride is he above the bit and hollow now.

Plus I'd hope I've got him working alright, I've ridden that many horses now and am on the state squad lol, would be a bit problematic if I couldn't ride him well enough to start getting him round :P
Yeah, that might be a bit of a problem being on the State squad and all :) What level do you intend on competing him at?
Look I really don't know, it would be nice to get him up to medium/advanced, and I think he's got the brain, movement and ridability to do that, of course the ultimate goal is to have him at PSG but we'll see, he's almost 9 so we're starting very late with him.
I'm happy to just get him as far as I possibly can, without him breaking down. As soon as he feels like he's had enough, I'll finish him. I guess you can never tell the future. At the moment I'll be very happy to get a good prelim/novice out of him, but before I take him out I want him to be working at least consistently on 6's and 7's before I take him out.
He's such a lovely horse! excellent work with him for just 2 months
would absolutely love to photograph you guys. You guys are a great looking pair. Good job!
Love him! I say the same thing every time, ha ha.
He's looking so nice, even after the month off!
---
I give myself very good advice, But I very seldom follow it
He is absoultely beautiful! You can send him to me and I'll entertain him while your busy :P

You look like an amazing team, and you both look great together - just a suggestion, LIFT YOUR HEART UP! lol. You keep looking down, what are you looking for? Gold? :P Look up, open your chest and get him tracking up!

He looks fabulous for 2 months off :)

You two have alot of potential, I look forward to seeing the two of you together at comps! You're a great Mamma!
---
You guys look fabulous! Great job with him.
---
All I pay my psychiatrist is cost of feed and hay, and he'll listen to me any day!