SuprisedLove, yes he's a Tb. He finished racing in October last year, I brought him straight off the track. He was spelled until March this year and brought into light work, now I'm starting to crank it up a notch with him and demand more, ad he's coping amazingly well!

MIEventer, funny you say that haha that's the one thing I'm really trying to fix with my position, I'm fine on educated horses, but put me on a green horse and I always look down, not because I have to look at their head to work out what they're doing :P But because it's my 'concentrating position' - I do it off the horse as well, if I'm thinking about something I always look down!! BAD habit to get into!!
He does usually track up, well he usually over tracks but yesterday he was pretty sluggish, he's been ridden for the last 4 days after a month in the paddock, so could feel yesterday that he was rather tired, and I've noticed with him that when he's tired he'll suck back and those hind legs are near impossible to get moving, so I'm going to really need to work on fitness with him to help that.

Thanks everyone!!
Gorgeous boy! I honestly never would have pegged him as a TB - he's very substantial. You look to be a fabulous, quiet and effective rider which is why you're able to bring out the best in him so quickly - I'll picture your leg in my lesson tomorrow night and maybe it will be half as good! Keep up the fantastic work, and keep getting lots of pics
.
Thanks reachthestars, he is certainly a tank! He's so wide, the photo's don't really do him that much justice showing just how wide he really is. I'm short enough as it is, but he's so big that my poor little legs look so pitiful on him haha!
And thankyou very much for the compliment on my riding. That is how I aim to ride every time I get on a horse, as quiet as possible, I don't want to interfere with how they travel other than the occasional reminder here and there.
As for my legs, that took a lot of work haha! Short legs tend to want to go into a bit of a chair seat, so it's been a matter of training my muscles to stay back.
A few more photo's from this morning's ride. Kept it all very easy today, he's quite tight through his back and wanting to brace his neck at the moment, plus kicking out when I ask for those hind legs to start motoring, so I'm thinking he's a bit tender still, a month off then having to use his back. He's getting an Equissage on Wednesday for an hour so should feel better on Thursday, he loves his Equissage and always loosens right up after them :)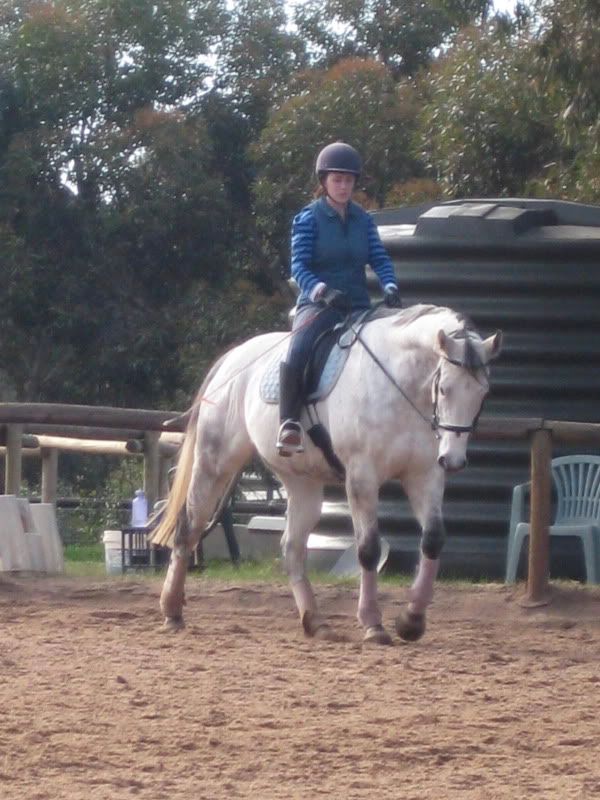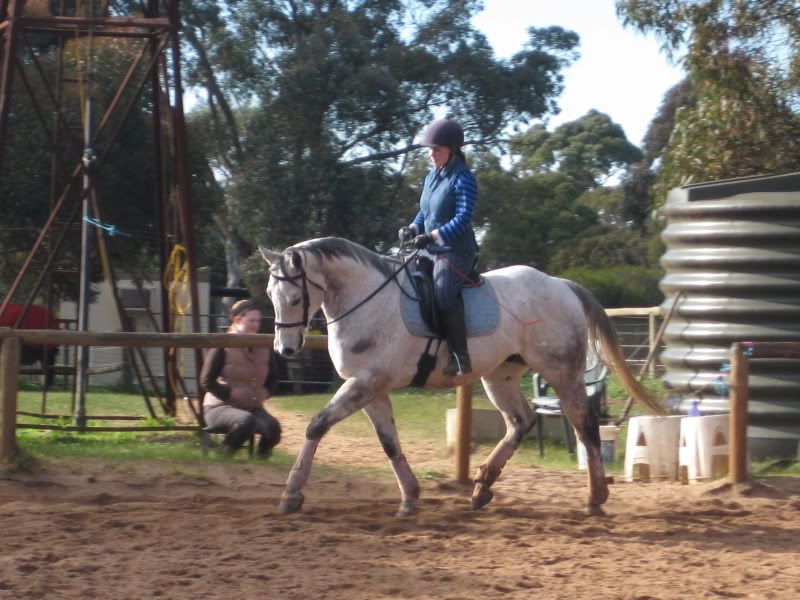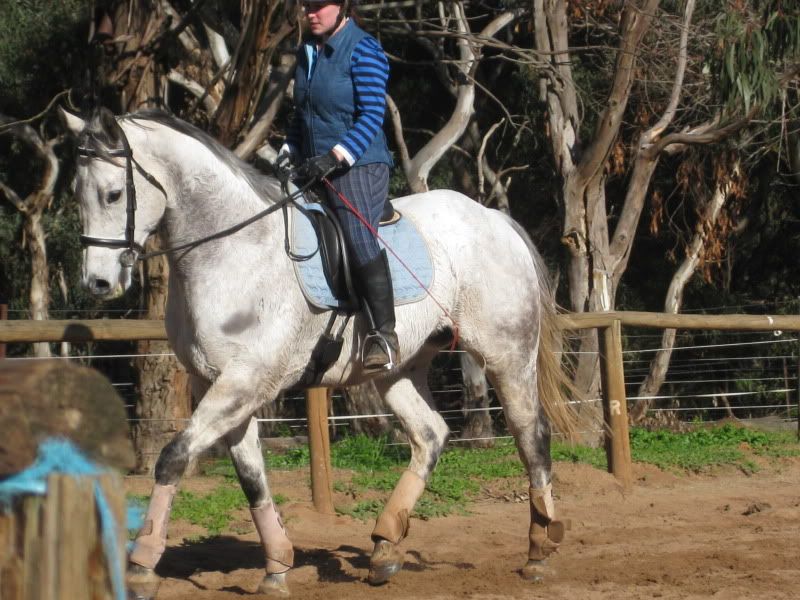 blimey! he realllllly is gorgeous!!
Kayty, I feel your pain - I'm 5'1 XD. How tall is he, 16hh (ish)? Fabulous new pictures, feel free to keep them coming
.
Phew glad to hear I'm not the short bum around here haha! I'm about 5'2-5'3, but short legs and long torso, with bum and boobs and no middle... WORST build for a dressage rider ever! Hugo's about 16.1 1/2h and probably just as wide :P So not only do my legs have a long way to reach down, they have to go sideways first!

Haha thank you FloJBH, he's a rather special boy I think :)