Billy, meet Hugo, Hugo, meet Billy
---
I have been meaning to move Hugo from my property, to where I agist Billy for some time now. They have better facilities for me to start working Hugo again, and it will be so much easier for me only having to make one stop after work to feed and work the boys.
Unfortunately every time I have planned on moving Hugo, he injures himself again. So I took advantage of 2 accident free days to float him over last night.
Hugo really couldn't have cared less, wasn't terribly interested in talking to the youngsters over the fence, he just wanted to pig out on the fantastic grass in his new paddock. Billy on the other hand, was beyond desperate to 'talk' to Hugo. Following him up and down the fence line, staring oggle eyed at him while Hugo grazed. Billy would look at me, then look at Hugo, then back at me, as if to ask why Hugo wouldn't talk to him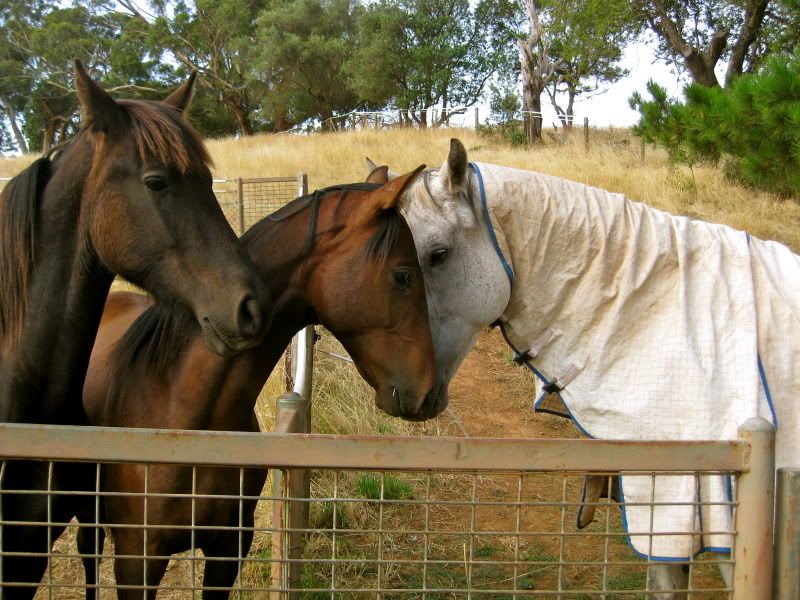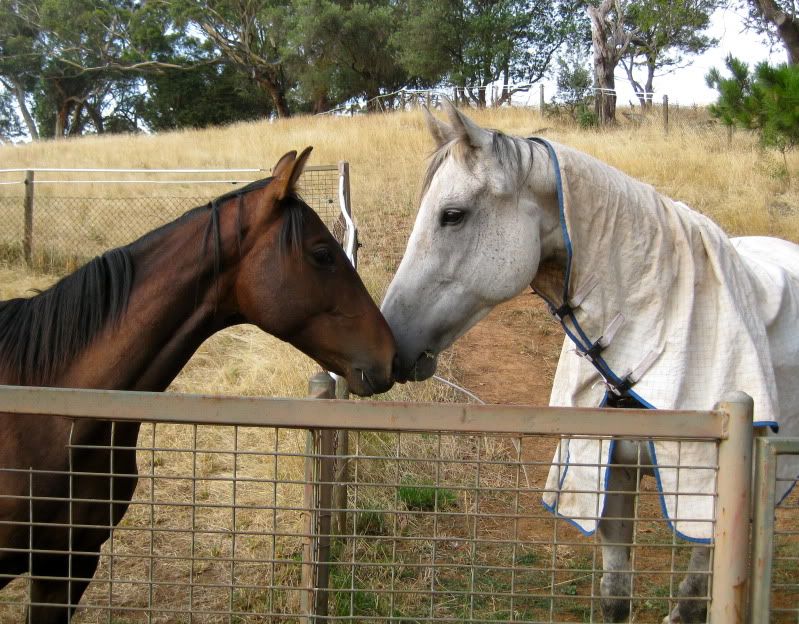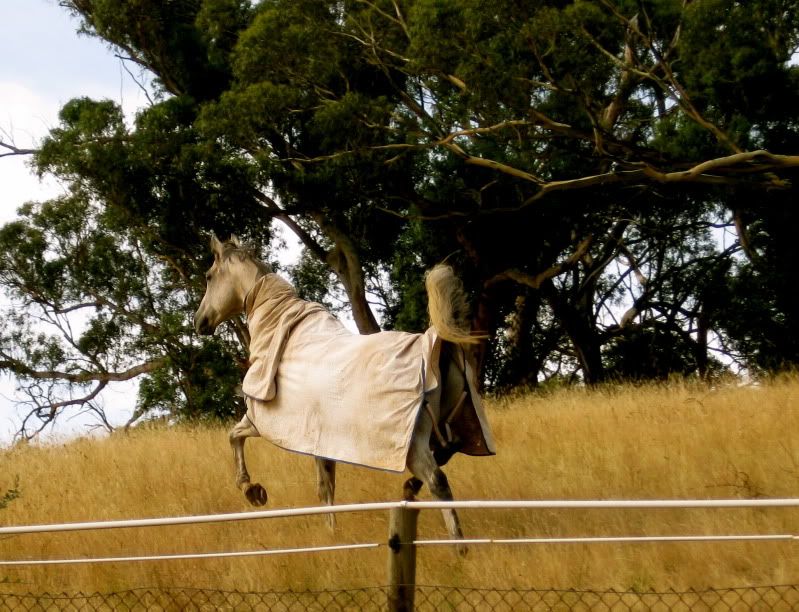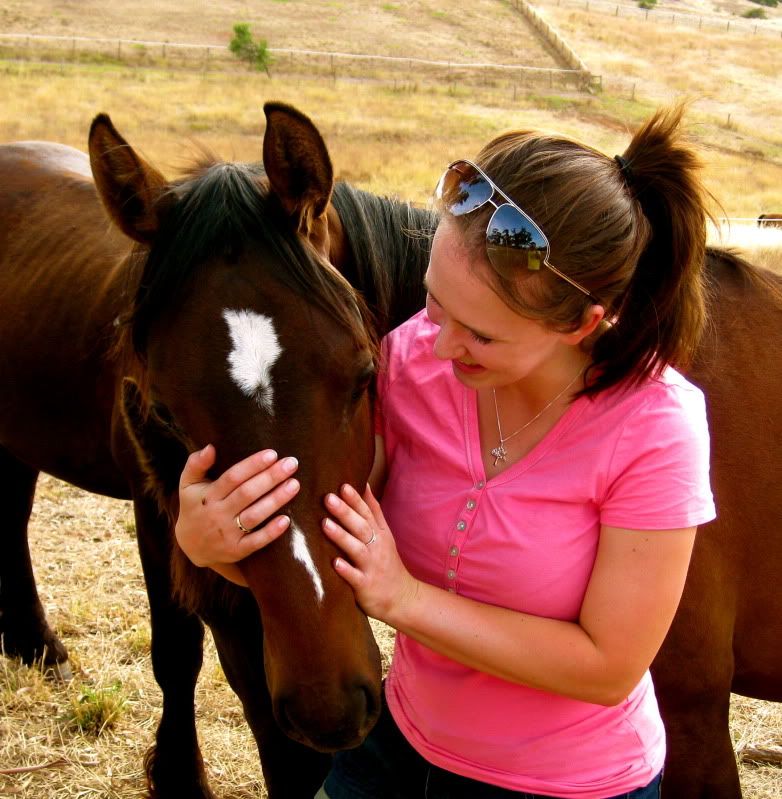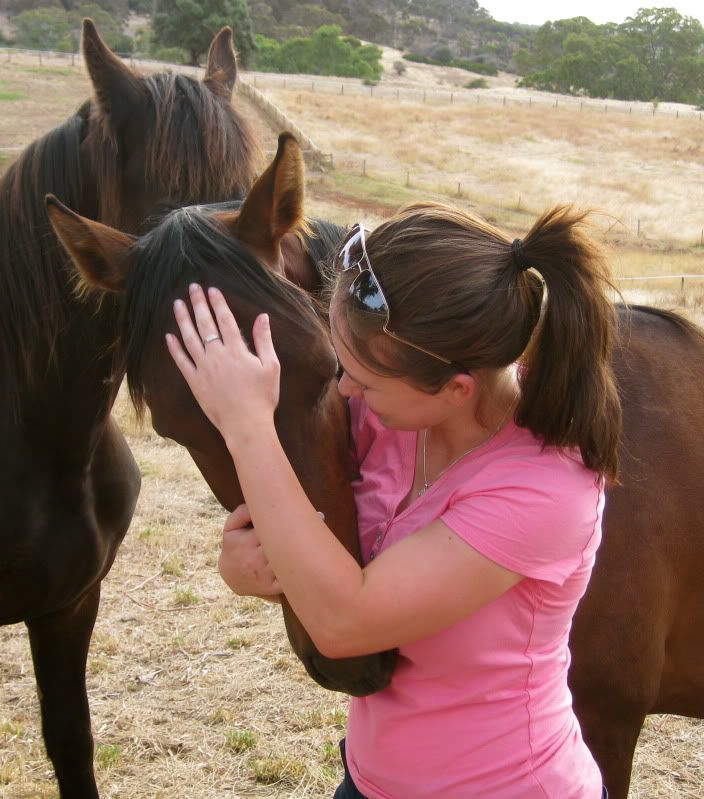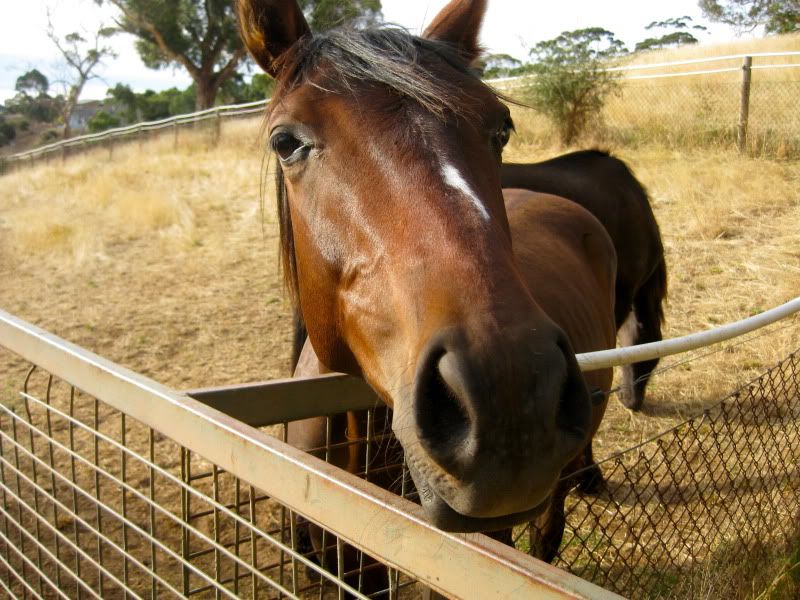 Grumpy old man!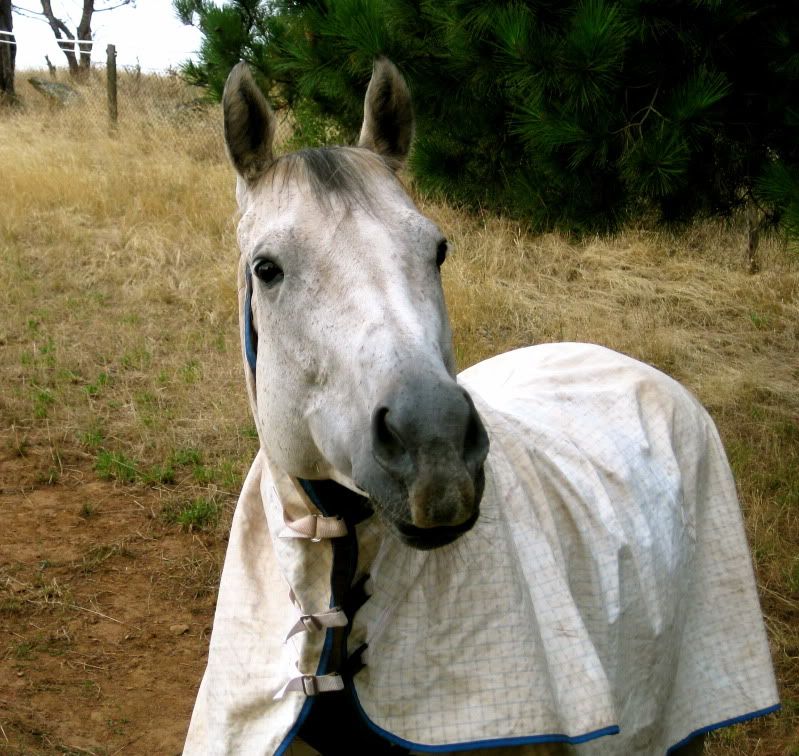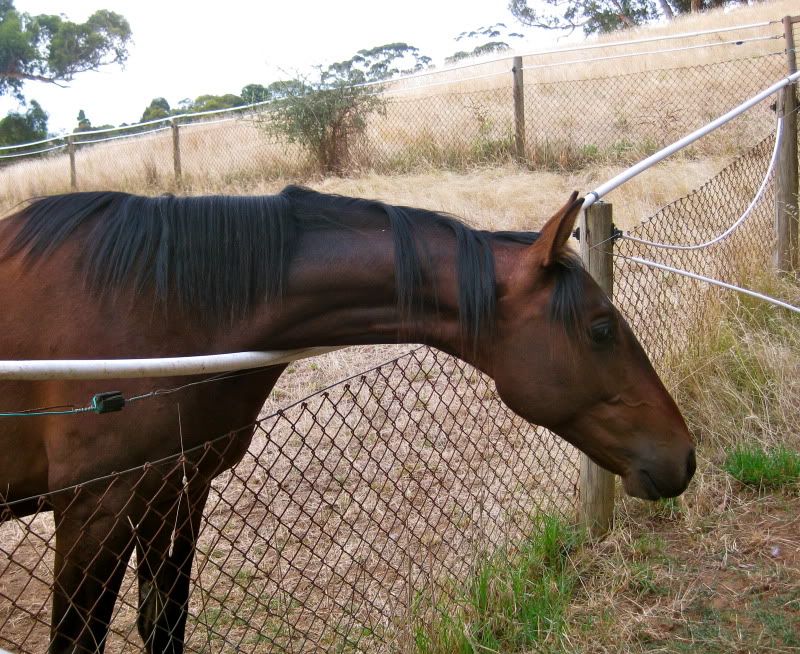 LOL....thats adorable!!! Your little guy looks so sweet and innocent, and social as well! Great pics!
Awww. Who's who?
---
"The greatest pleasure of a dog is that you may make a fool of yourself with
him and not only will he not scold you, but he will make a fool of himself too."
-Samuel Butler
Love that photo of you and him :)
---
Cross Country- The act of hurling yourself and your equine partner at a stationary object with poise and grace while attempting to survive...

Great pics Kayty!
---
Life is like a camera. Focus on what's important, Capture the good times, Develop from the negatives and if things don't work out, Take another shot.
They are both really beautiful boys. Billy looks SO smart. Are you sure he's a horse?
all beautiful horses

I love the grey
---
Country Woman


Beaut Pics! So happy Hugo is doing so well, such good news!
Billy is the little bay yearling, Hugo is the grey thoroughbred.

Crimson and Tiny, young Billy sure is social and a real smarty pants! He just adores people and attention, and always has to know what's going on. The friesian is as cool as a cucumber, he really couldn't care less about Hugo arriving or things happening around the property. Where as Billy has always, without fail, got his nose into everything!
It's lovely to see my two boys together :)
Billy is adorable. I love that wide-eyed innocent expression young horses have.
---
"The problem with quotes on the internet is that many are not genuine." -Abraham Lincoln