Billy strutting his stuff
---
Billy is now 20 months old :)
It's the middle of winter here in Aus so he's sporting a lovely long coat, but it was nice and sunny today so I thought I'd give him a run around in the arena for a play!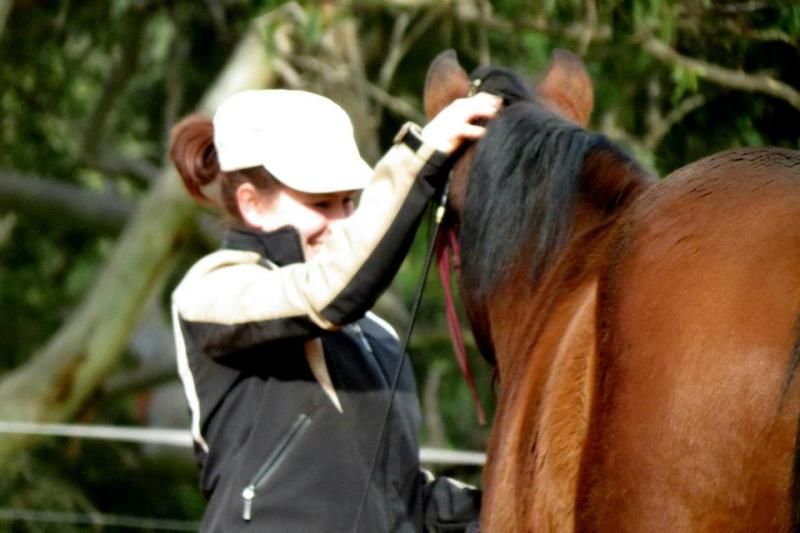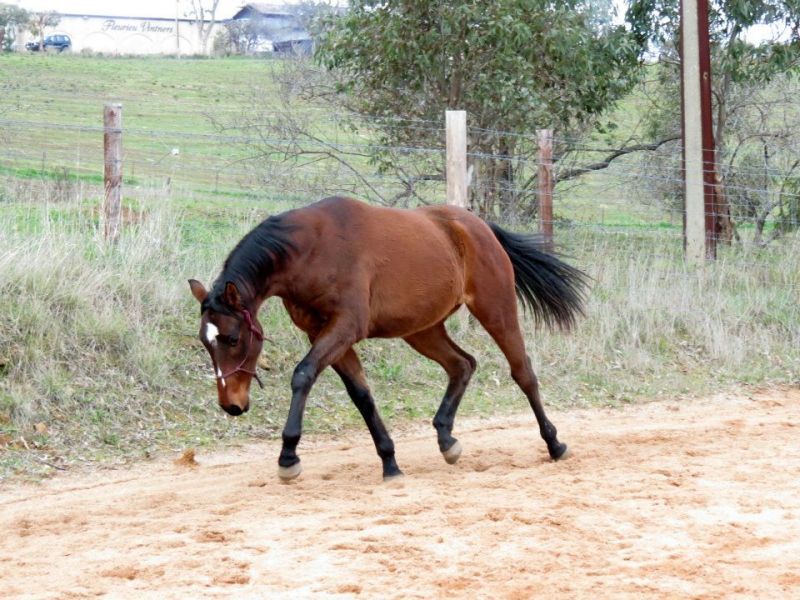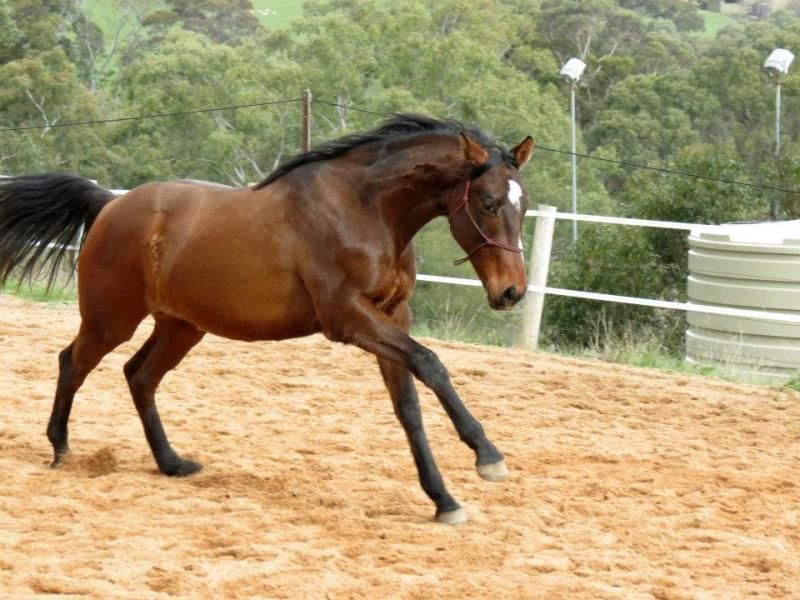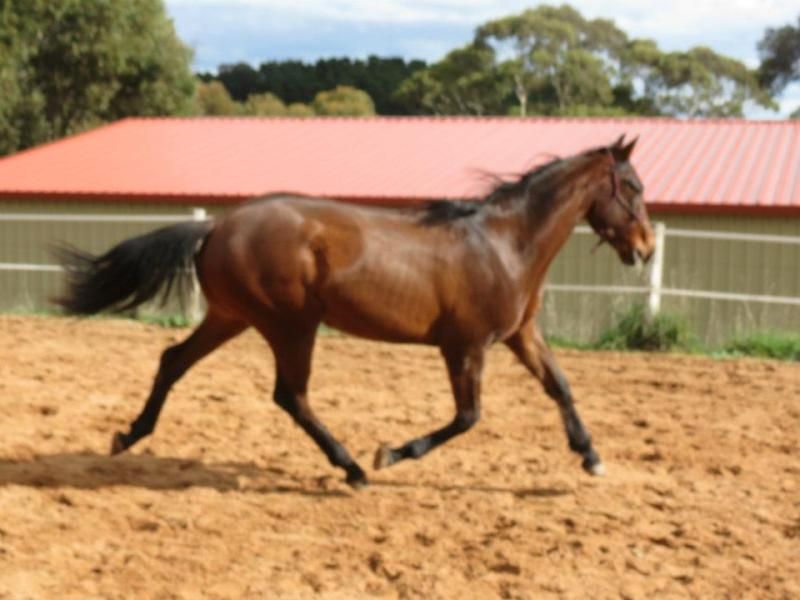 Oh my what a handsome lad you have there Kayty!
---
Aw he's gorgeous! And I love a good, healthy winter coat
Posted via Mobile Device
He is looking sooooo good!!
---
Pocket - 8 yr old, 15.1hh Thoroughbred Mare
~You know you're a horse person when you say 'whoa' to your dog~
A couple more ;)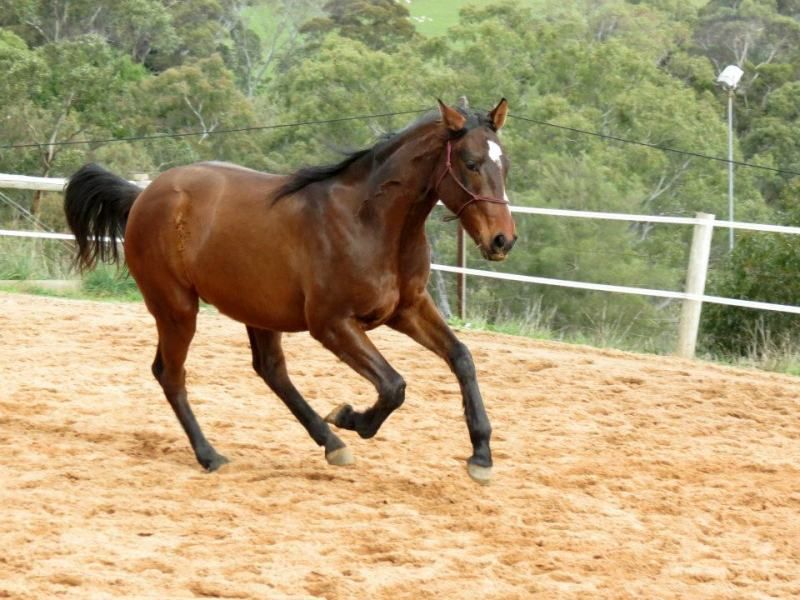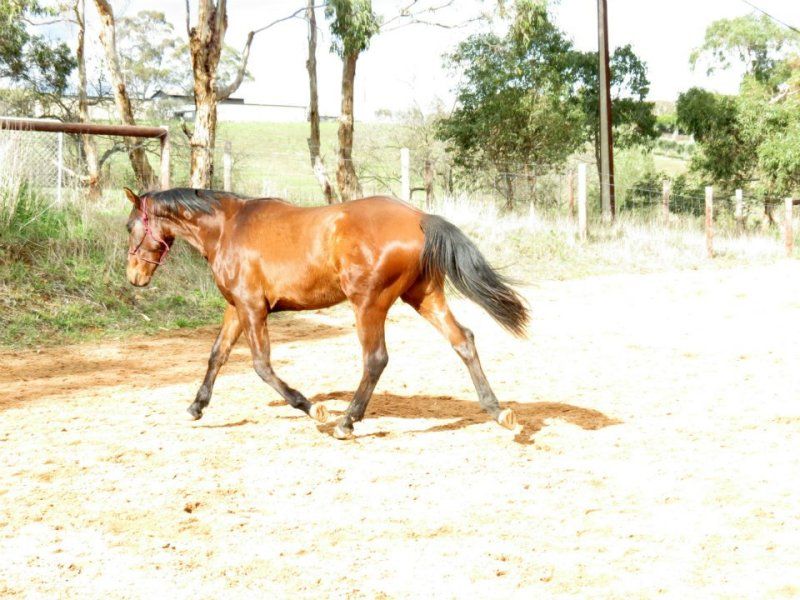 I am thrilled with how he's looking at the moment, he's just over 15.1hh now at 20months, and is bum high again so another growth spurt is in store
Hard to believe that I'll be booking a breaker for him this time next year. I cannot wait to tap into the power he's got in that hind end, he has his dad's amazing talented to bend and sit through the hind end, and just so much power in the tank!
Nice looking boy you have there!
---
I was a dreamer
Before you went and let me down.
He's looking so grown up! Lovely movement and he sure does have some power in that back end!!

I've been trying to get new photos of Flirt, but everytime it's warm enough for him to have his rug off (he was clipped in April so doesn't have much of a coat!) he refuses to run around for me! Haha
---
Flirt-Hugo-Phoenix-Romance-Fanta-Nippa-Shiloh

Trojan 09.11.02 - 26.10.10 // Kody 01.09.89-25.06.12 // Rex 05.11.95-21.12.12

Haha isn't that always the way! The friesian that lives with Billy is like that. You could zap him with a cattle prod and he'd probably just grunt and look at you :P
Billy loves to show off, little pansy that he is - though he'll kick up his heels, run around, have a play, and then stop right in front of me and have a cuddle. Just pop his lead back on and he'll walk next to me as quiet as a lamb. He de-fizzes so quickly!
What a beautiful boy!
---
"The hand should be a filter, not a plug or an open faucet."
N.Oliveira
Wow he is gorgeous. He is huge! Definitely filled out since the last pictures i seen. Hard to believe hes as big as my moms gelding of 12 years...at just 20 months.
By the way, middle of winter and no snow? Do you ever get snow or doesnt it not get cold enough?
Posted via Mobile Device