Blaze pictures!
---
I went out today to spend some time with my guy during the daylight for once-stupid season changes. We had a blast, though I can tell he's still getting acclimated. When I brought him away from his new gelding buddies into the small arena, he was pacing up and down the fence yelling to them. Goob.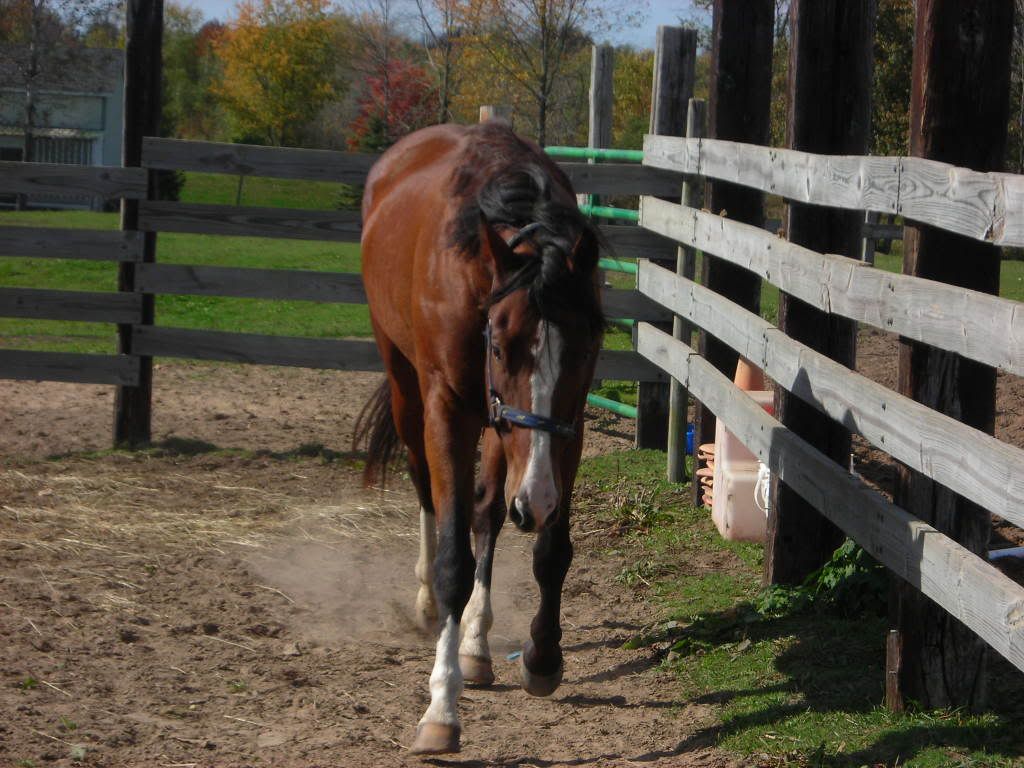 CRAZY! i caught him mid-shake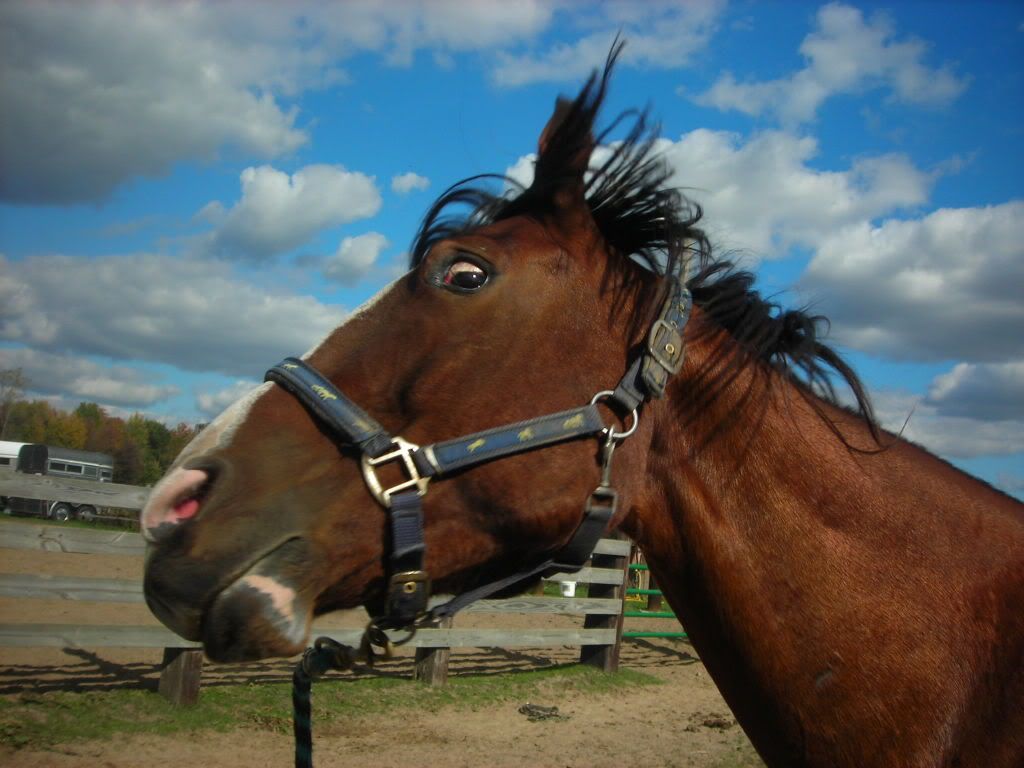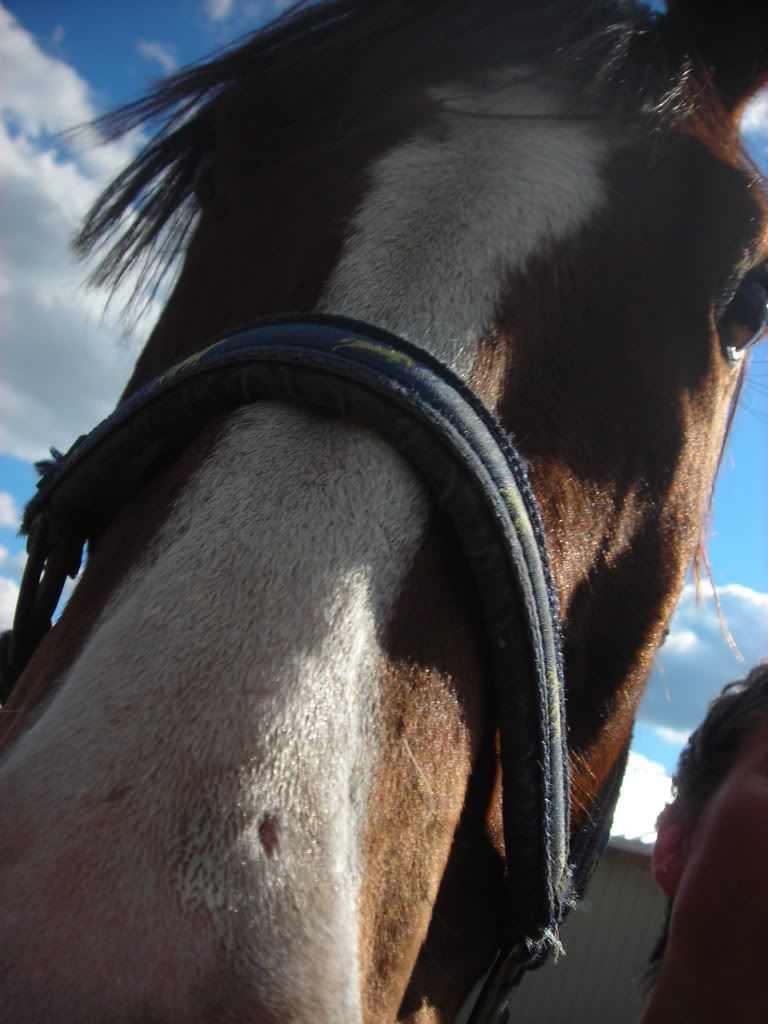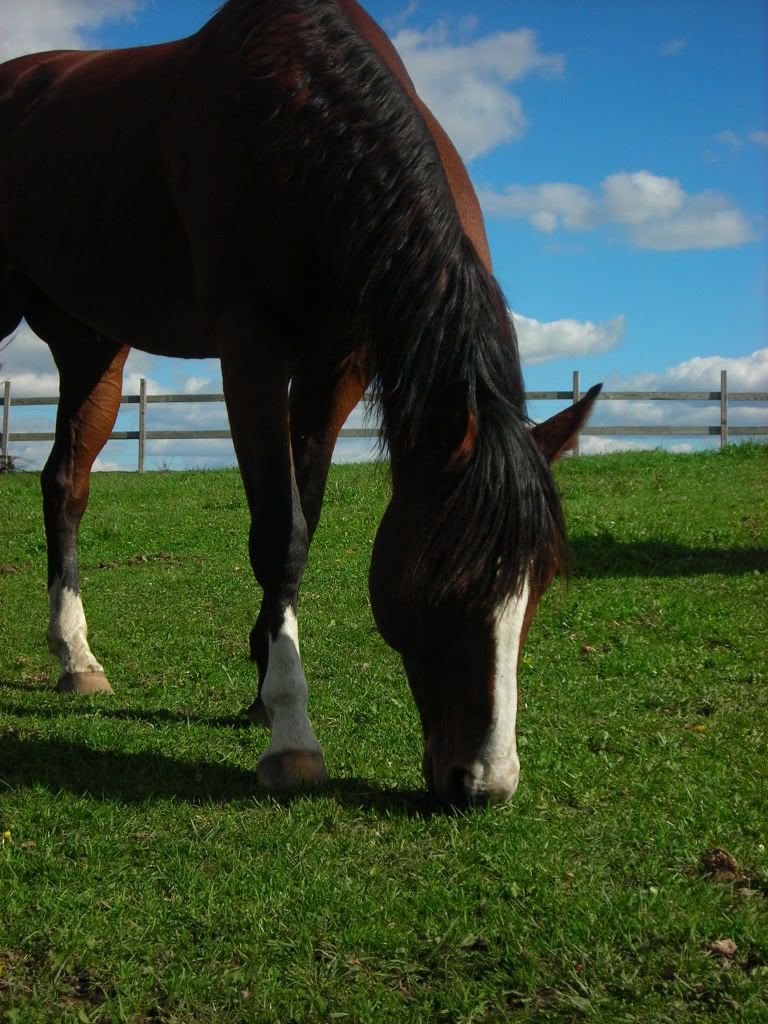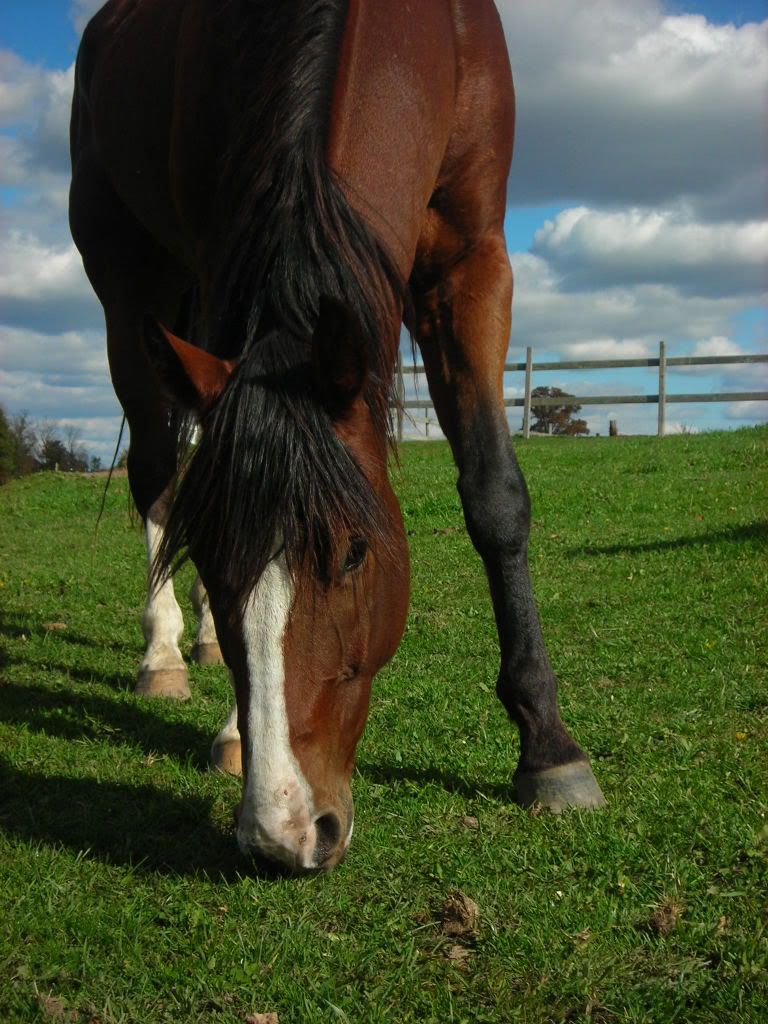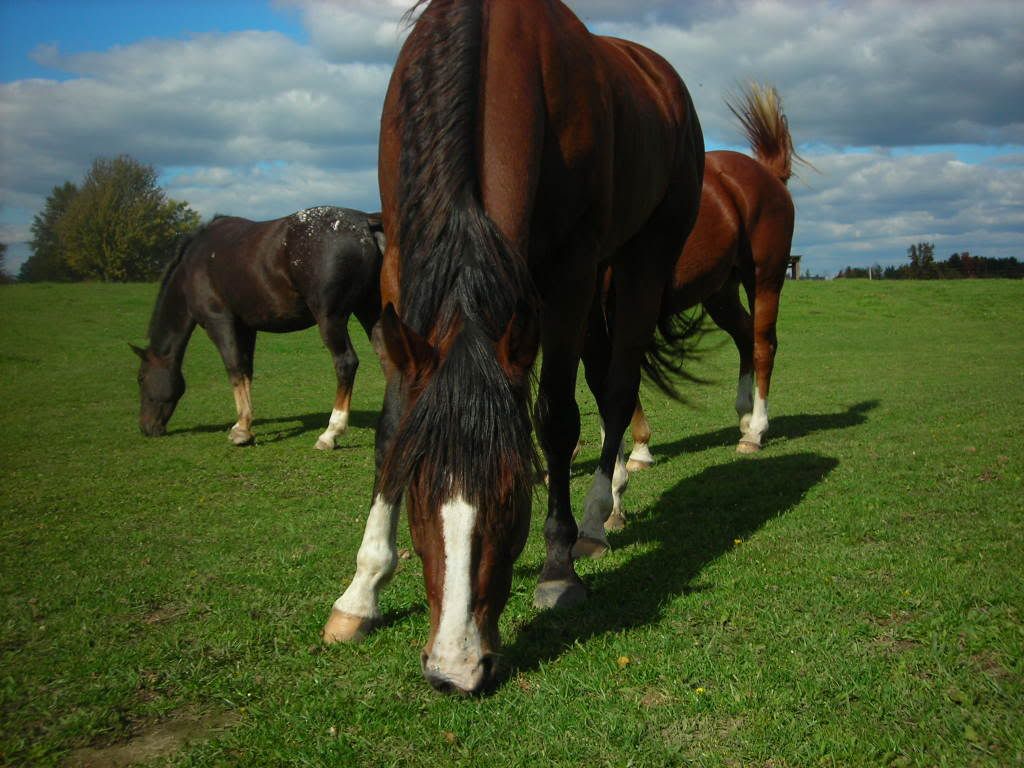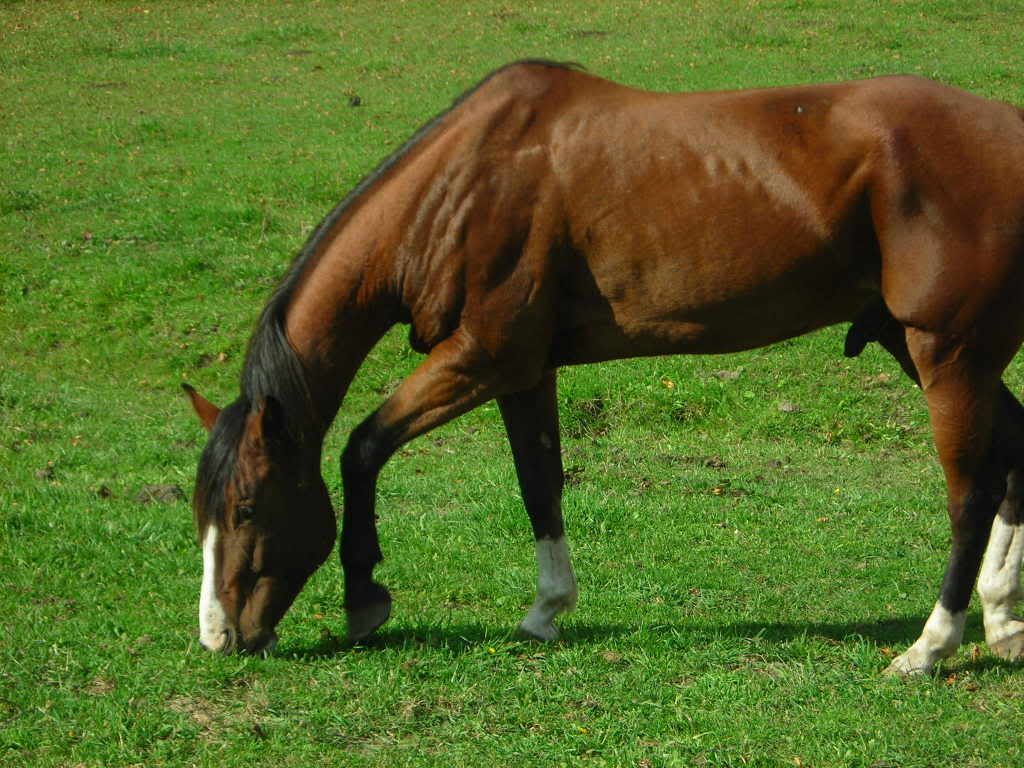 Aww he's pretty. The shaking one is different lol.
---
TM Tardy's Chick "Hunter" - 13 yo Paint
Remmy - 18 yo Morgan/QH cross
Gunner 3/31/11, Heidi 7/2009 Miniature Sicilian donkey

Wonderful pictures. He's adorable!
---
Ride more, worry less.
He's so cute!

Love the shaking one! hehe
alright thats it ,, im stealing him , lol dont be surprised if you wakr up and he is not there , omg gorgous lov him up , lol hahah srry bout that i love your horse he is so cute
---
_only you can decide how to ride your horse,beileve you are riding correctly you will successed
He is lovely! He certainly suits his name with that gorgeous blaze of his! I love bays!!
---
"'For I know the plans I have for you,' declares the Lord. 'Plans to prosper you and not to harm you, plans to give you a hope and a future'" ~ Jeremiah 29:11
Yearling
Join Date: Jul 2008
Location: between florida and maryland, usa.
Posts: 759
• Horses:
1
Haha, love the shaking picture! He's soo cute.
He's a beautiful boy! I'm so happy for you.
---
Stella - sweet, timid, elegant, lovely, lively, amazing
Luna - large, unattractive, naughty, adored

What a gorgeous boy! Love the grazing pics.
great pics!
Beautiful horse.
---
Our farm is home to 4 adopted draft horses
Please consider adopting and give a horse back it's life.