Quote:
Originally Posted by
horsekindofgirl
View Post
OH, your horse is amazing
you too must have worked hard together!
obviously a great team
Thank you! Yes, we have worked really hard! I couldn't take the smile off my face that night... I was so happy with my boy!
Pretty good for a 13 year old trail horse that was sitting in a pasture for 2 years and didn't know anything about barrels in the beginning eh?
---
RIP Minnie, 1981-January 15, 2010
RIP Maggie Mae I miss you
Ocho and his mama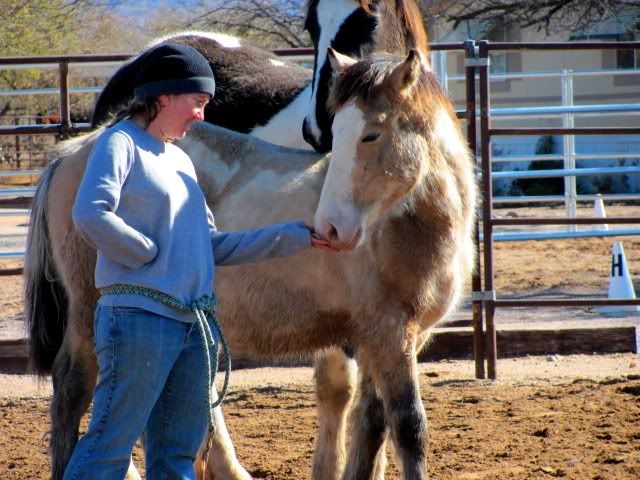 Me and the babies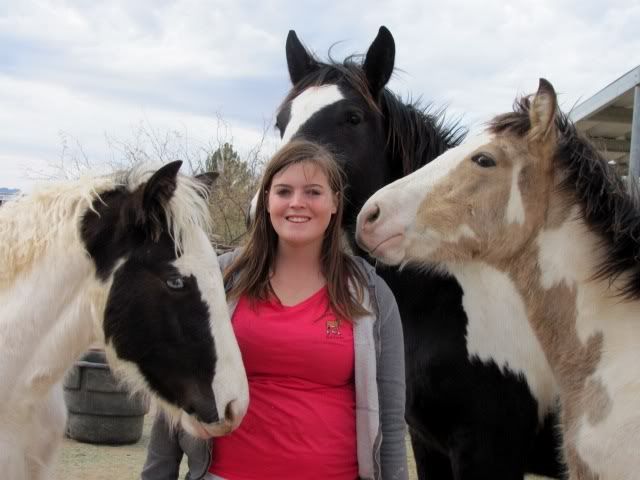 Me and Amado
---
-Horse racing is my passion-
Athena:15y Palomino QH & Shirley's Brittney:8y Bay OTTB
One of my favorite pictures of me and my boy Shea.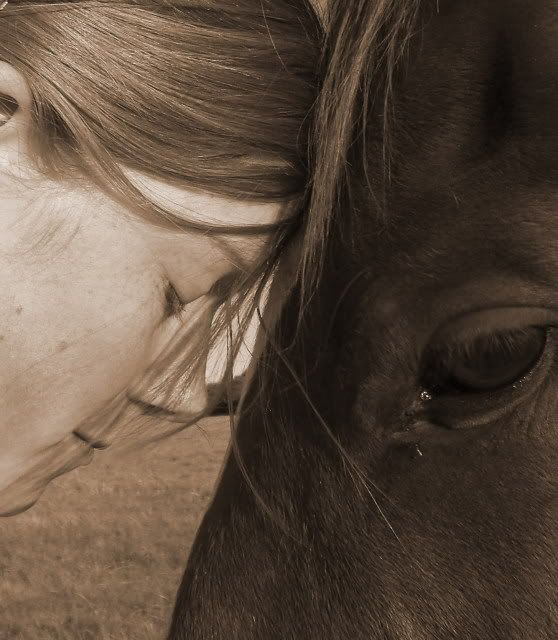 Me and my mare Penny.
---
Do not follow where the path may lead, go instead where there is no path and leave a trail...
This is my Standardbred/QH mare, Starlite. My mom and I spent a few months with her before buying her trying to decide if she was right for me (the owner needed time on her to sell her so I got lucky to get the opportunity to do this). She had a great personality, but she was HOT to ride and I was a green rider. I did what I shouldn't have and couldn't help but choose her because she was SO sweet. Well, a year and some months later she is started on barrel racing, pole bending, jumping and ground-driving, we still need to perfect our flatwork though. She taught me how to ride and I'm convinced if I didn't get her I wouldn't have excelled the way I did.
And a video of doing all kinds of weird things on her that could have never been done when I first got her...
Dream and I have yet to bond, when we do, I'll come back to this and post pictures!
---
passion is when you put more energy into something than is required to do it. it is more than just enthusiasm or excitement, passion is ambition that is materialized into action to put as much heart, mind, body and soul into something as is possible. // <3 starlite - dream - lady - georgia
---
Dakodi Rose - 5yr old QH x Appaloosa mare.
Cowgirl Up.
Ride it, like you stole it.
Johnny and I have been together now for about a month.
But already have quite the amazing story, It all started off with me looking for a job in the city to save up for a new horse of my own, i wasn't even thinking about getting a new horse. But randomly one day i decided to look around and see what horses were up for sale and what not. And came across Johnny, he was quite the gorgeous horse and had everything i was looking for. So i looked further into him, thinking maybe i could make payment plans on him. So i went out to the barn with his owners, on the way there they told me about his past, he had been abused at a racetrack as a 3 y/o and has a trust issue with people. So we got to the barn and to everyones surprise he took to me like he knew me for years. But later on the way home his owner said that they could not take payment plans on him seeing as they were moving to Victoria and needed $9000 firm. So i forgot about the whole thing, and was pretty upset about it. On christmas eve his owner called and asked if i would like to go out for a ride. Of course i didnt turn down the offer. The entire ride she kept going on about all the people who had gone to try him out, he tried kicking and biting a lot of people and had injured one girl. He hadn't taken to any of these people and was even starting to act up for them. On the ride home she made me an offer, you give him all the love he needs, and hes yours, including all his fitted tack, every little horsey thing you need for him. I was so excited! We moved him to his new barn, and i began to realize all the little things about him, he plays tag with me, panics when im not around him, greets me with a familiar whinny every time i walk into the barn, follows me like a puppy.. then i got to thinking really hard, and realized that he is exactly just like shady (my first horse) Well. It's been about a month now that ive owned him, i go and see him almost everyday, people at the barn can't believe i had just gotten him a month ago and how well we work together.

here is a video of Johnny and I from our fourth day together


There are more video's on my channel!

Good luck on finding a horse, they may be expensive, but well worth the money.
omg!! kmdstar our horses have a shocking resembelence!! in the picture where you are sat in front of her legs she looks a lot like furia my 7 year old mare!!!!