Bucks In My Pocket
---
I am thinking of standing this little guy in halter. He will be 3 months old tomorrow. What do you all think? His first show will be in December. Right now he stands 12 hands and is 365 #'s. AQHA and Foundation registered.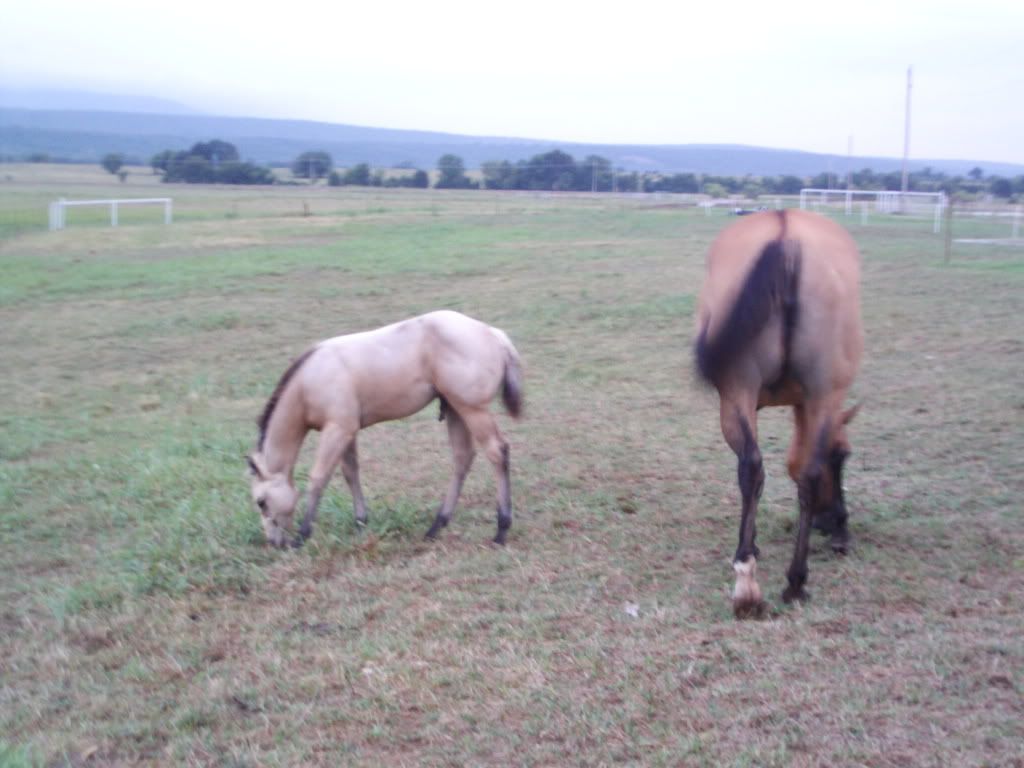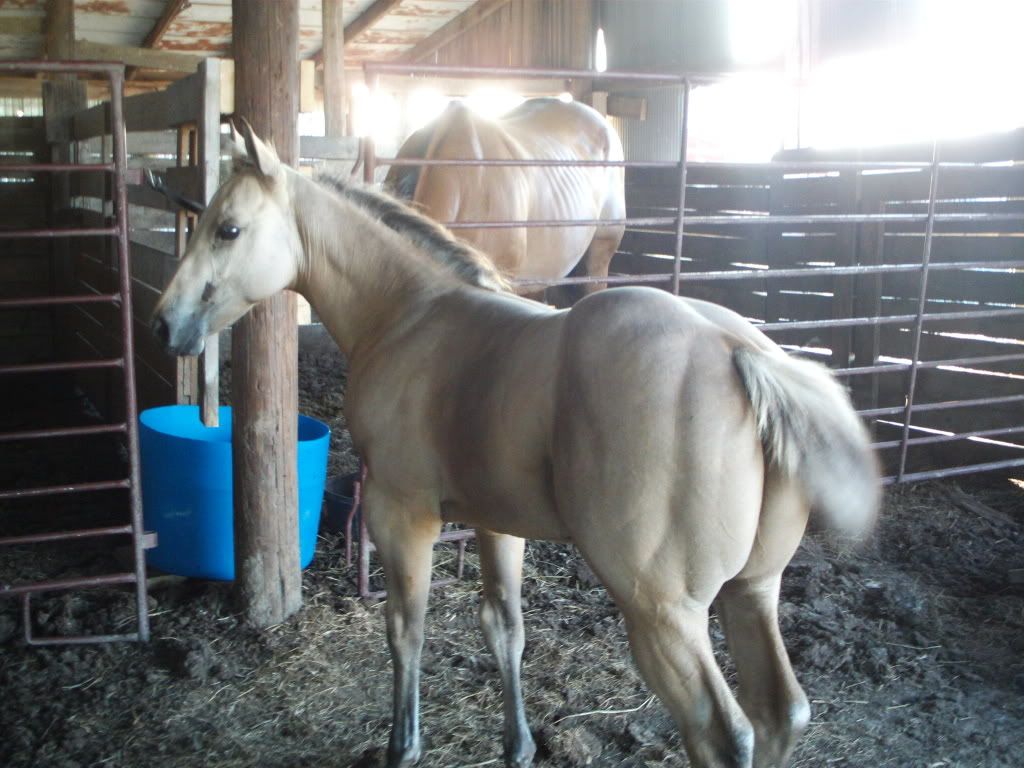 ---
Brandie
He is a cute little guy...and pretty too!
But I am a little concerned about mom. Is she always that ribby?
i don't think she is that ribby at all to be feeding a foal. our girl looks about the same maybe a little worse and we are feeding her ALOT plus she gets hay everyday. beautiful colt though! = )
---

Baby, Sparta, Carmen, Henry, Hooch, Mercedes, Butterscotch
No, she is 18 years old and this little guy has really sucked it out of her. She is usually rounded over and fat. Just can't seem to get her to stay in shape this go round. I have started feeding him more hoping that will take a little bit of the stress off of her. Have her on alfalfa, mare plus vit. sup., and equine sr. Keeping them both on a routine deworming schedule. I've been a little worried about her too myself.
---
Brandie
I forgot she was still feeding a baby.
I think it's just the angle and lighting that makes it look so bad, Because I looked at the pasture picture and her hind end didn't look that bad at all.
Btw, I think momma looks pretty too
it's a mistake anyone can make with the mares feeding babies. = ) and she is really is gorgeous! along with the little colt! and your doing good keeping her weight up. our girl isn't looking so good and she is getting her own good amount of food and i've been giving the colt his OWN scoop and he is still sucking it out of her. he is now 4 months old so i believe it's weaning time! he's just taking to much out of her for my comfort and she's in her late 20's maybe early 30s and it's just to much for the old gal.
---

Baby, Sparta, Carmen, Henry, Hooch, Mercedes, Butterscotch
Update on Bucks In My Pocket
---
Thanks for the input guys. I have since weaned Patch and have turned the momma out on greener pastures. She's starting to bounce back and get back to normal. My farrier and vet advised me to keep her thinner than usual because of her front left leg's tendons are shot. The weight makes it harder on her. I want to keep her around as long as I can and her be comfortable.
I have had Patch weaned now for 2 weeks. He now weighs 440 pounds and is growing daily. I took a few more pictures of him the other day, PLEASE tell me what you think. His first show is on Labor Day then another in October and December. Starting to get nervous and hope he's as good as what I like to think he is. I'm partial to this little guy though and just might have a blind eye to his flaws.....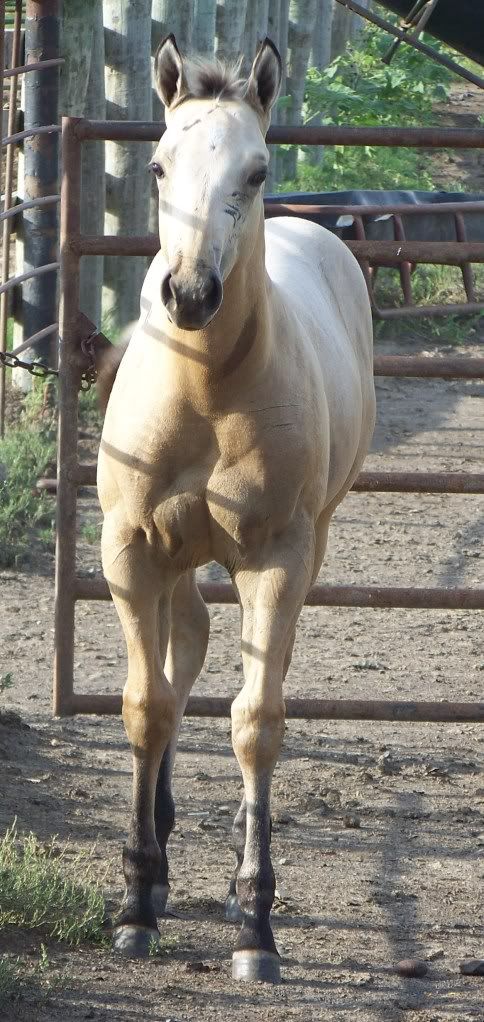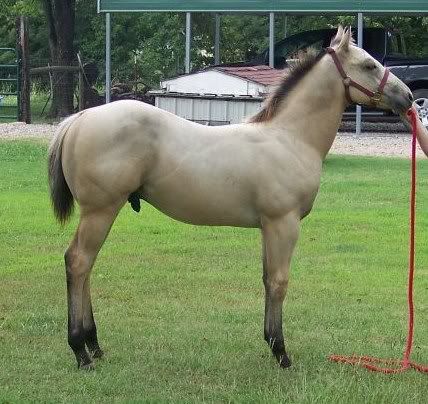 ---
Brandie
He is really nice and stocky.

All around, he is a pretty good looking baby. He looks very solid and muscular, with a nice little head. He is majorly downhill, a flaw that is expected in growing horses, but it might not be a major flaw to a judge. The only real flaw that I see is his neck being postioned so high on his shoulders. Other than that, I think he will do well at the shows.