Banned
Join Date: Dec 2008
Location: At my house, or stable, duh!(Michigan)
Posts: 2,479
• Horses:
3
Quote:
Buck is so handsome, Do you know how old he was when you started riding him? Pokey is also quite a stunner, I love his colorings.
Now, this isn't exactly my horse but she was born up at the stables I ride at and I take care of her on my work days. This is Stitches in Gold (a.k.a. Reina).
talk about looong legs!!!!!!!!!!!!
Aww what a great thread!
Here's Sandie, my 14.1hh APHA pony who is buckskin.
---
"The times when you have seen only one set of footprints in the sand, is when I carried you..."
Buckskin ties with chestnut with chrome as my favorite :) I only have one, she's Ee Aa Crn Zn, silver buckskin dun, but she's very dark most times of the year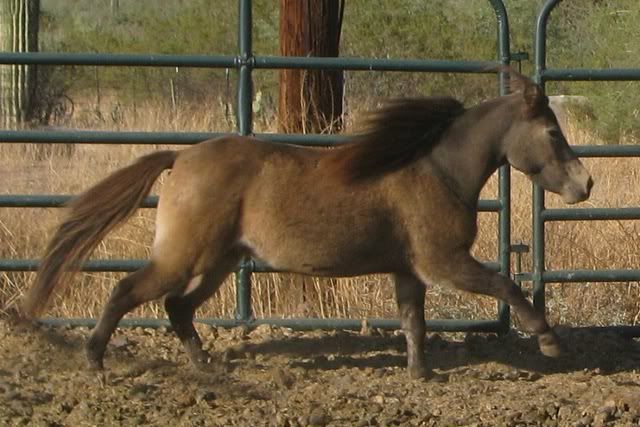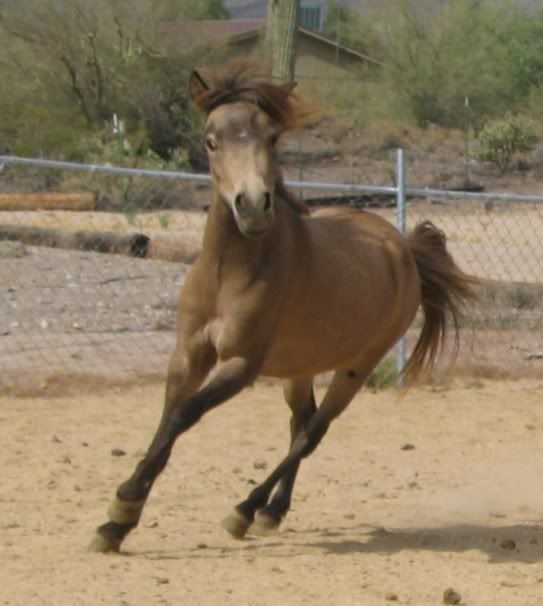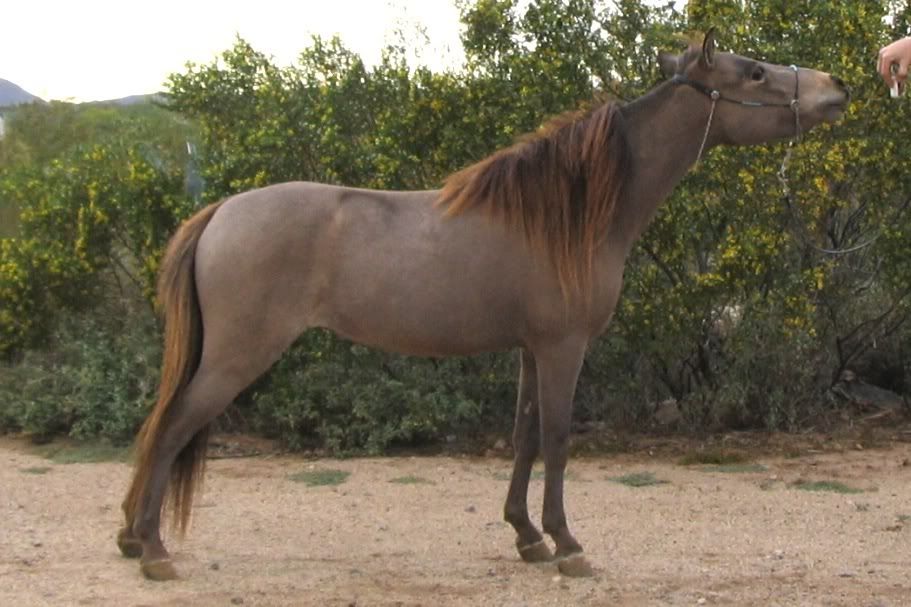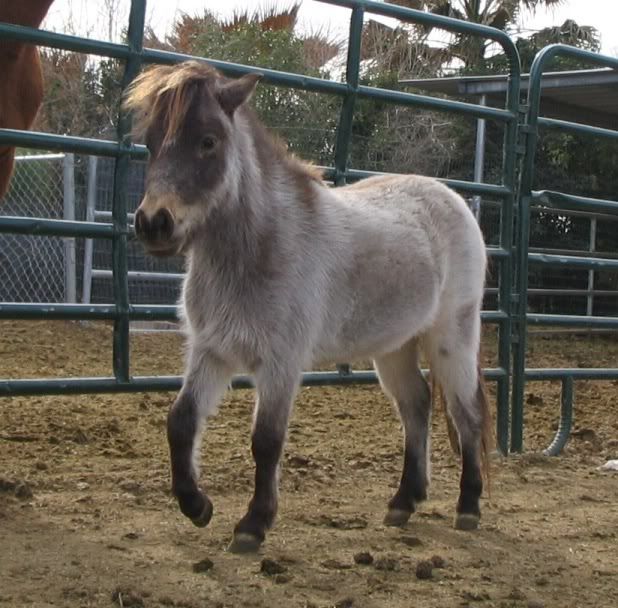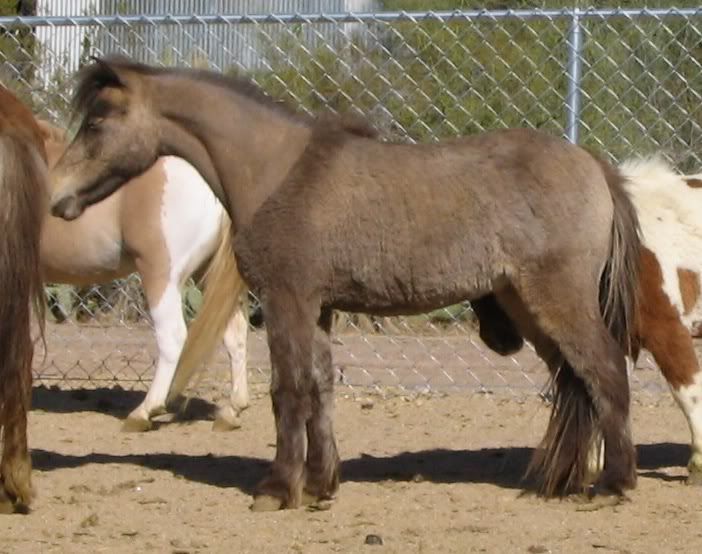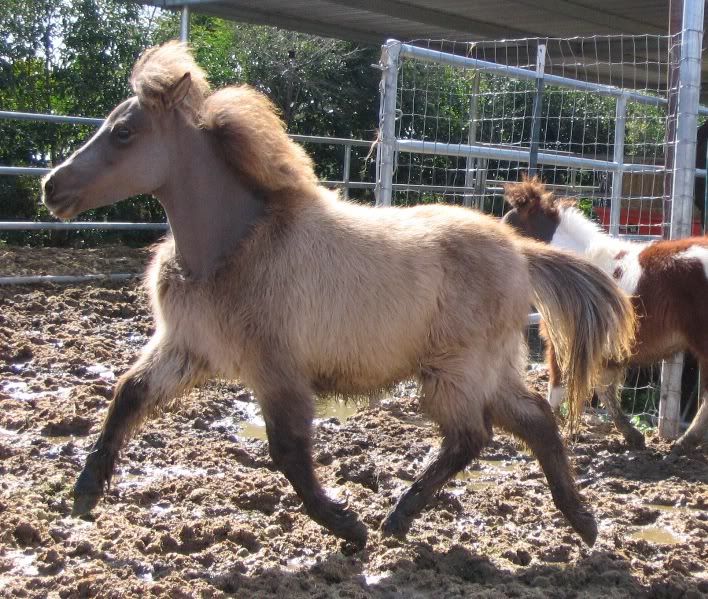 Thank you :) Too bad her legs are all muddy lol (accurate color, just... nasty ground! VERY wet that year!)