Buenos Aires...and other horses I've worked with
---
Here's some pics of my two-year-old Percheron/spotted draft cross stud colt. He was originally named Charlie by the stable owner who rescued him out of Canada, but that was just way too "good ole boy" for me. So, since his blaze is in the shape of South America, I renamed him Buenos Aires. We call him Aires for short (pronounced "Aries," like the Greek god of war).
Not-so-great profile shot: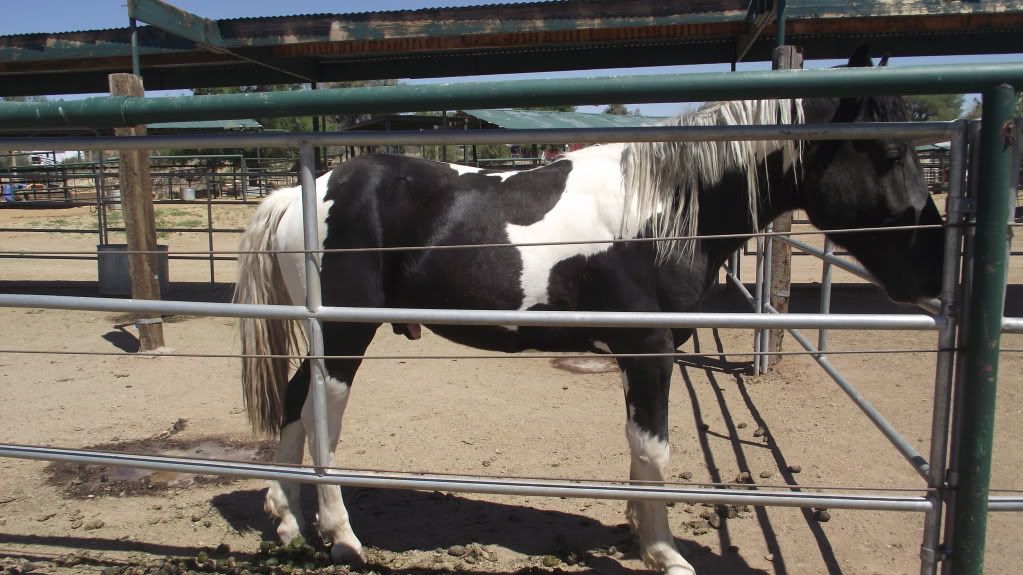 Saying hi through the bars of his stall: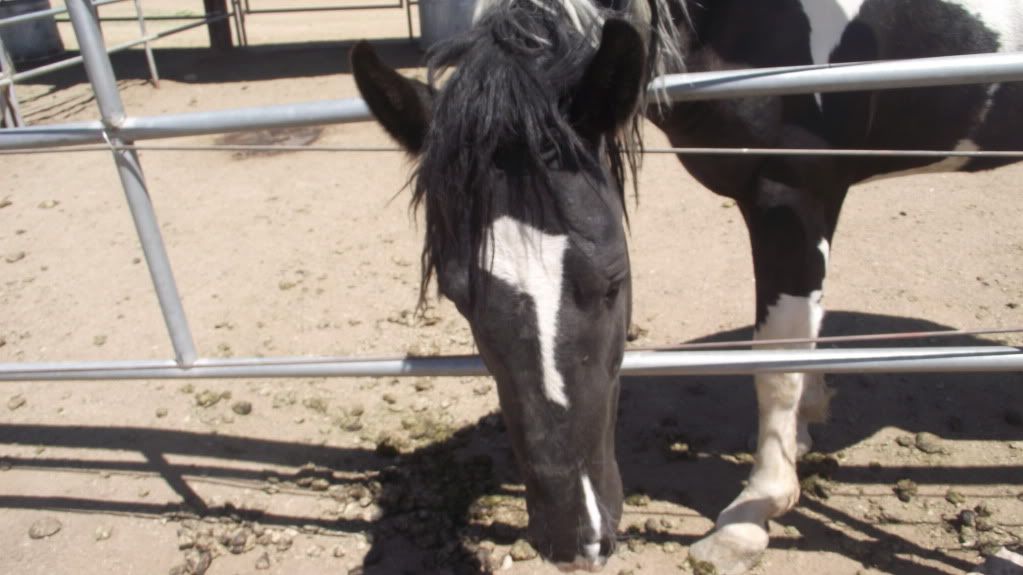 "Oooo...what's this?"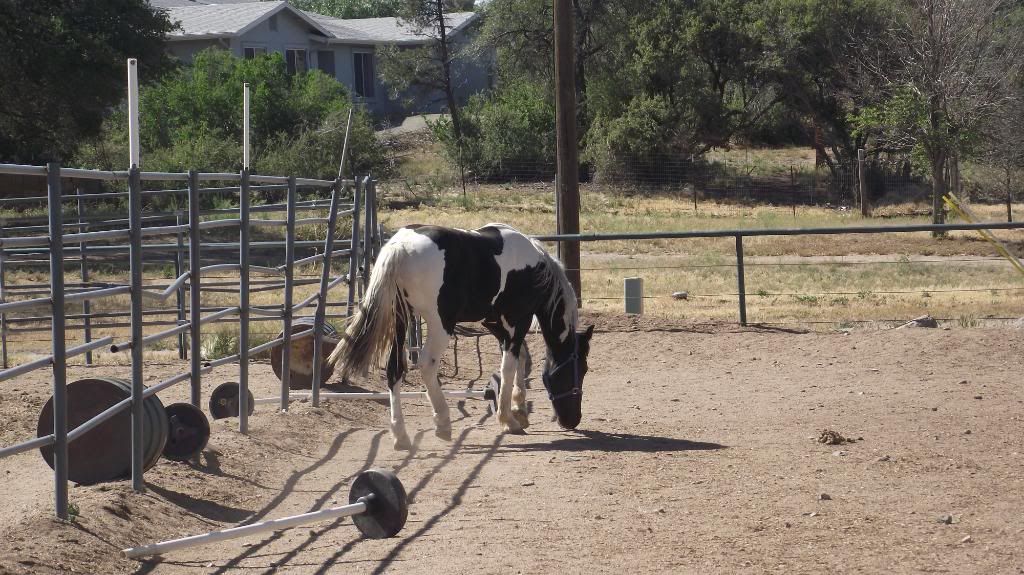 "Wait, what are you doing way back there?! I'm coming!" (if he gets what he thinks is too far away, he'll come "running" back)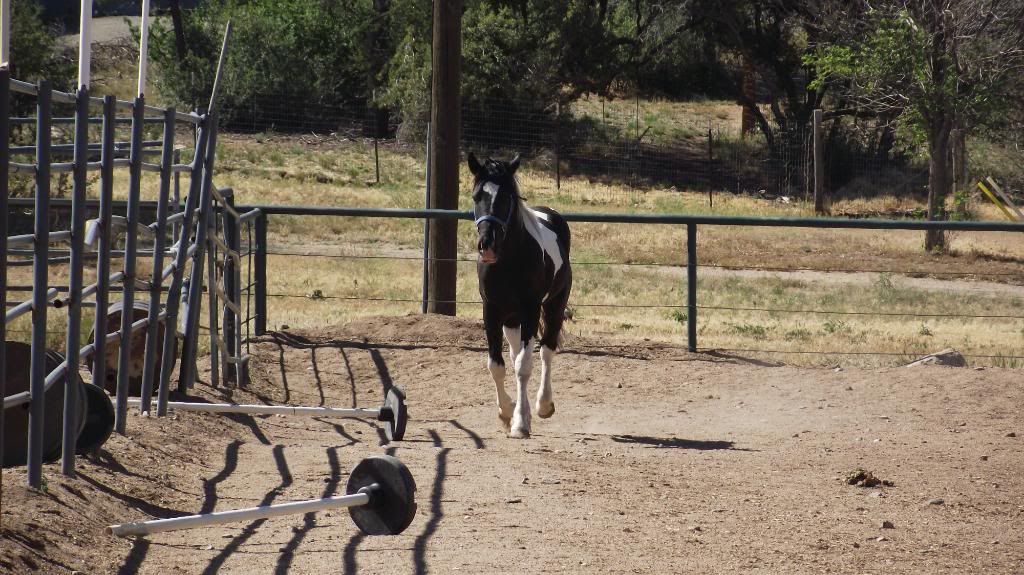 Trot trot trot trot:
"I sorry I got so far away. Forgives me?"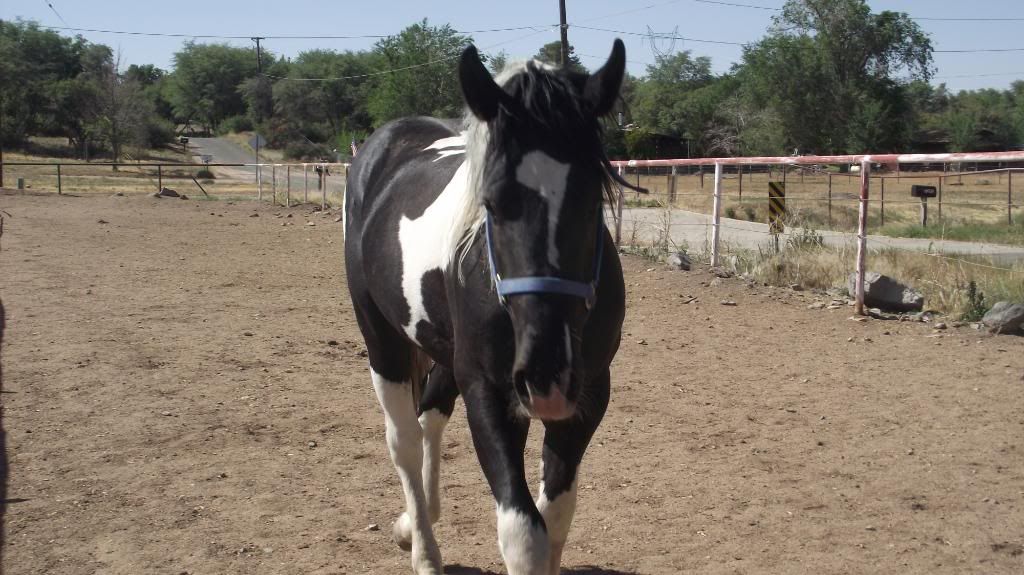 What's a nice, clean, freshly-groomed horse without a good roll in the arena dirt?!
Still rolling...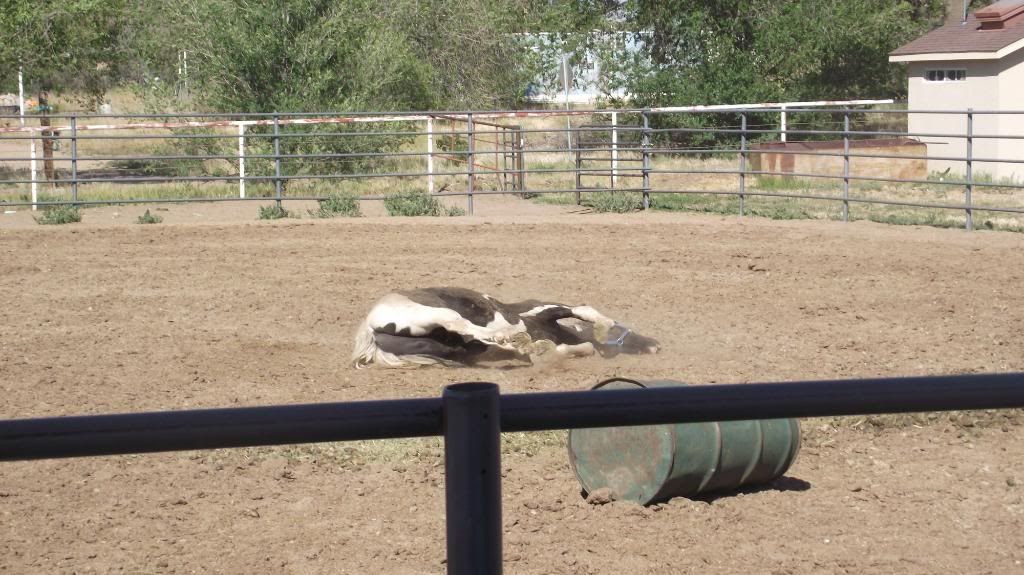 STILL rolling!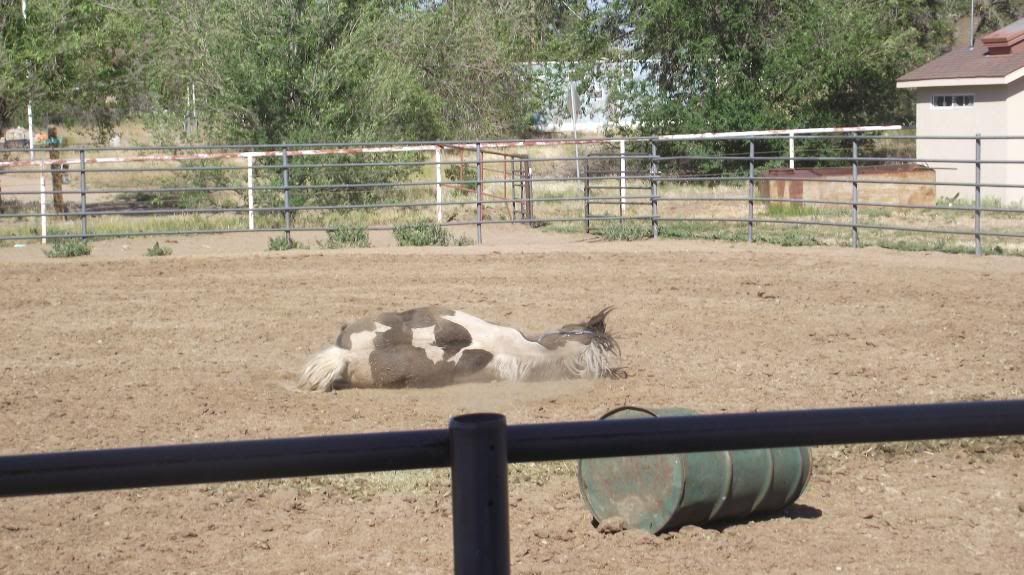 "Roll! Roll! Roll in the...dirt!"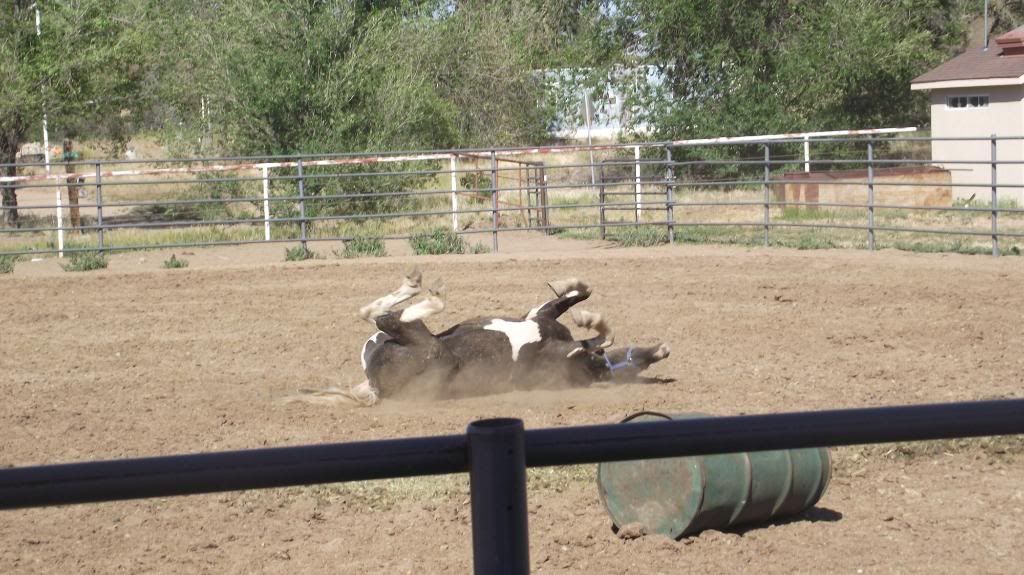 Some of the other horses I've loved and worked with...
Dakota Sea Breeze (barn name: Dakota...8yo 3/4 arab 1/4 saddlebred gelding that I "owned" for a while...I worked with him for two years, retraining him from the ground up...long, painful story attached to this boy
)
"Who needs adults where there are KIDS?!"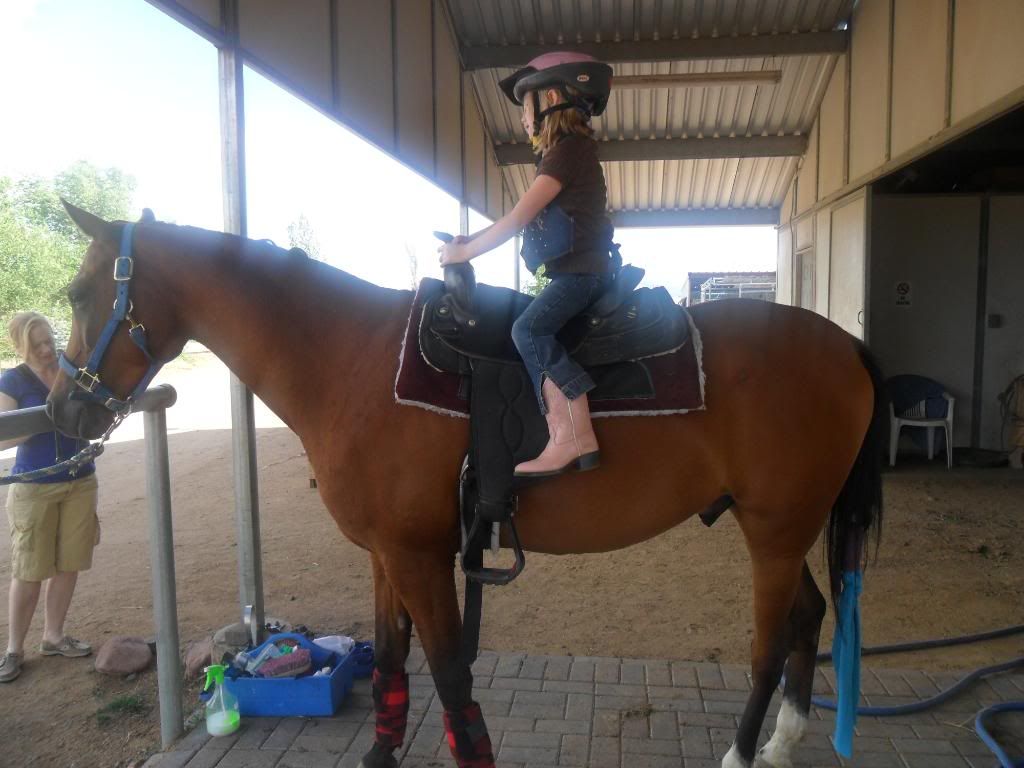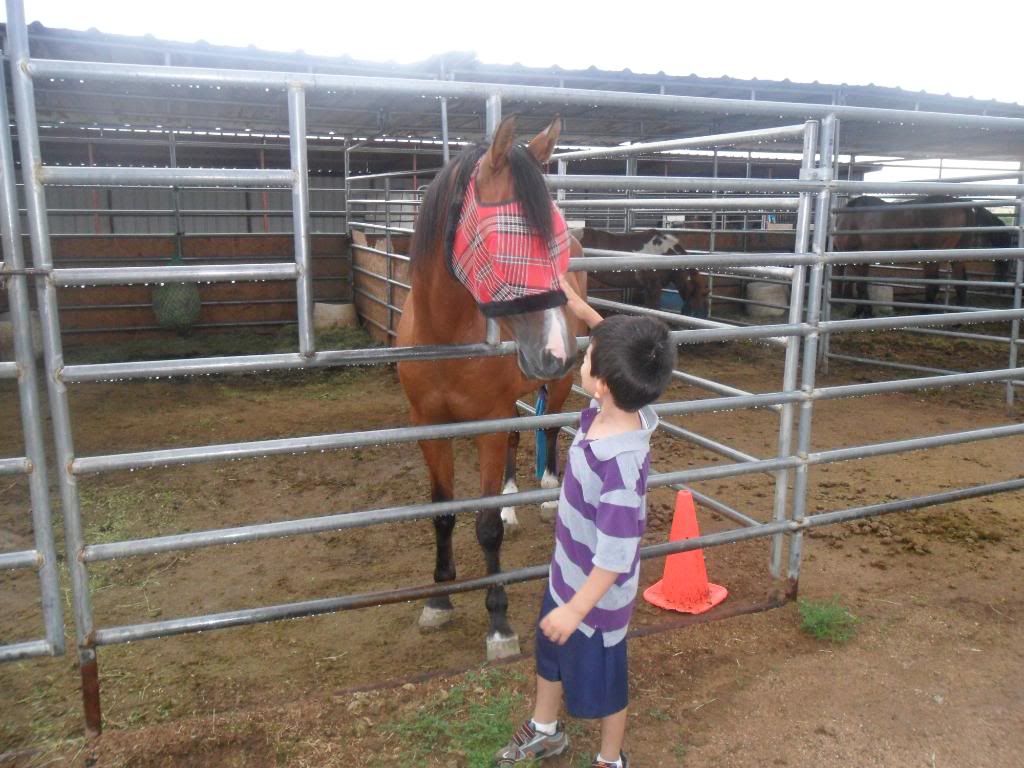 Con't...
---
Do not tell me I can't...because I will
show
you that I can.
Girl Scout Fall Horse Camp mares...
Paleface (supposedly full registered QH...looks more like someone chopped apart 4 different horses and stuck them together at random, to me...she had the weirdest gaits, too...constantly shifted the saddle to the right, regardless of how tight the girth was...she was the lead trail horse because she couldn't be ridden by the girls):
Candy (21yo ex-broodmare and polo pony...loved to be groomed...as you can see, she's sound asleep):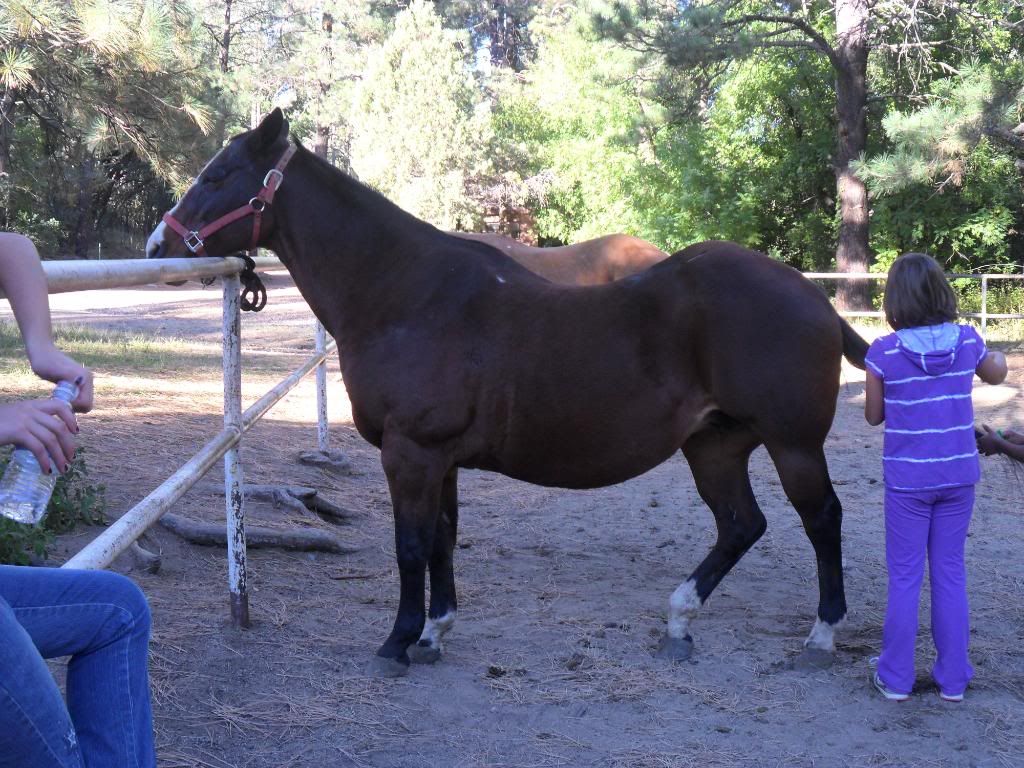 Sassy (9yo buckskin paint polo pony...Houdini when it came to untying her lead rope...funny thing is, she ground tied, so as soon as her rope was undone, she'd just stand there...that's Summer, a 12yo palomino dead-broke QH, on her right and Foxy (I think that was her name...I feel horrible that I can't remember! lol We never had any problems with her, so she didn't really stick out in my mind...it's the ones that were troublemakers that stuck with me), a 10yo OTTB, on her left):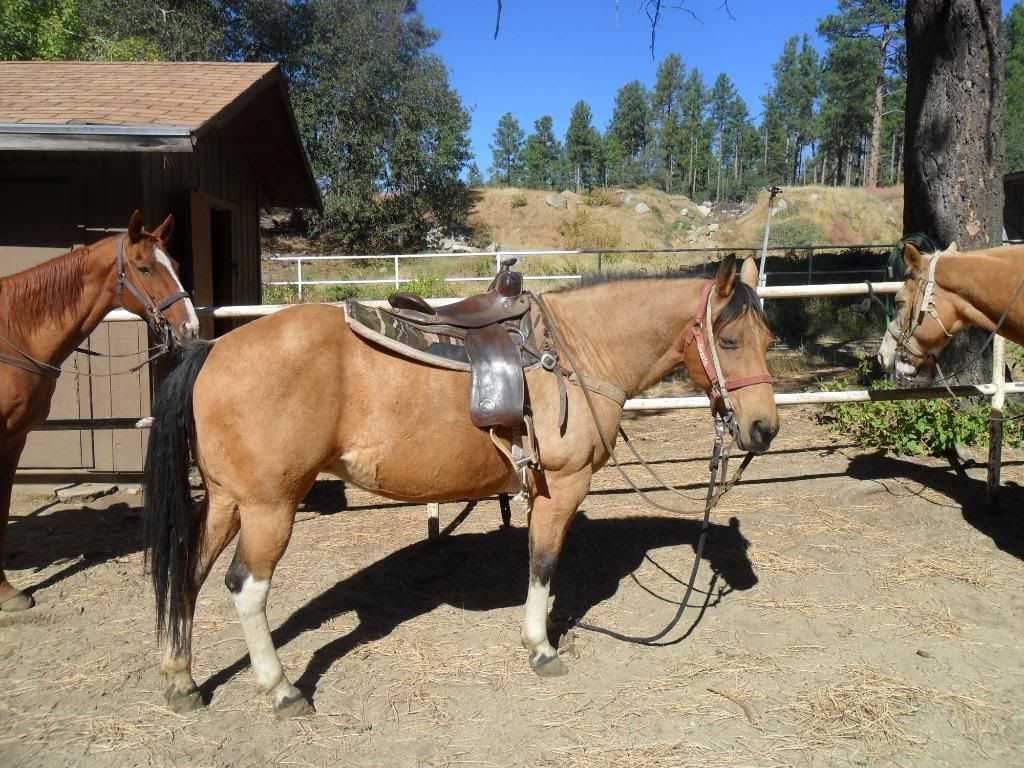 Other horses...
Molly (5yo OTTB mare...won around $500,000 then blew out her knees...absolute sweetheart...even witnessed a four-year-old little boy leading her in from turnout one day):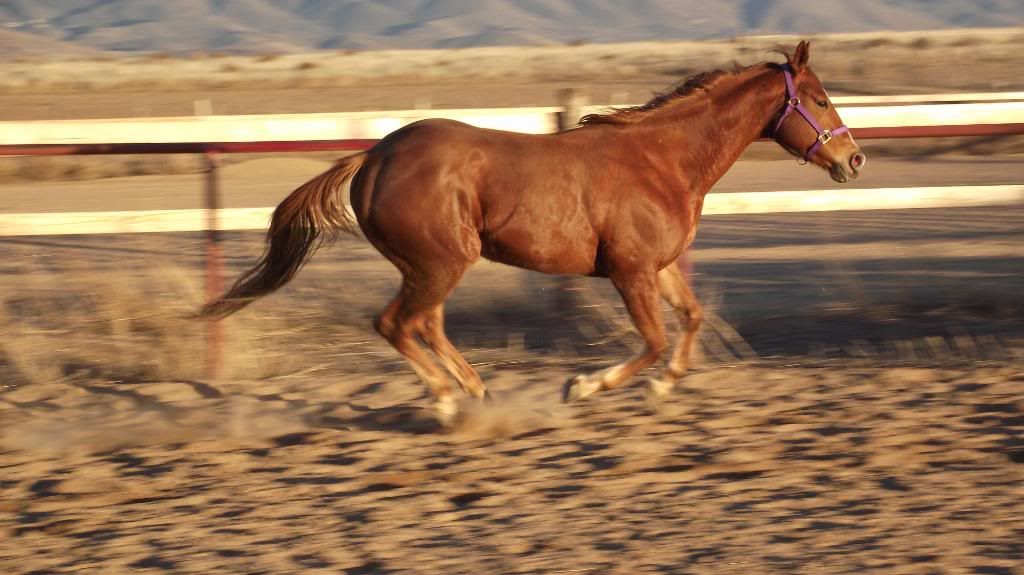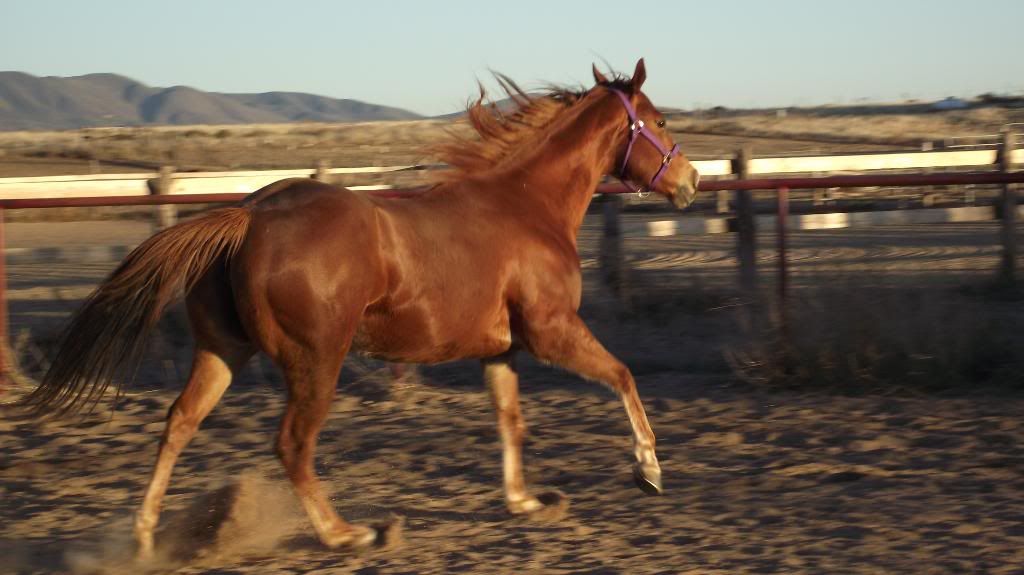 Compton (7yo OTTB gelding...sweet boy who was extremely underweight when my friend bought him):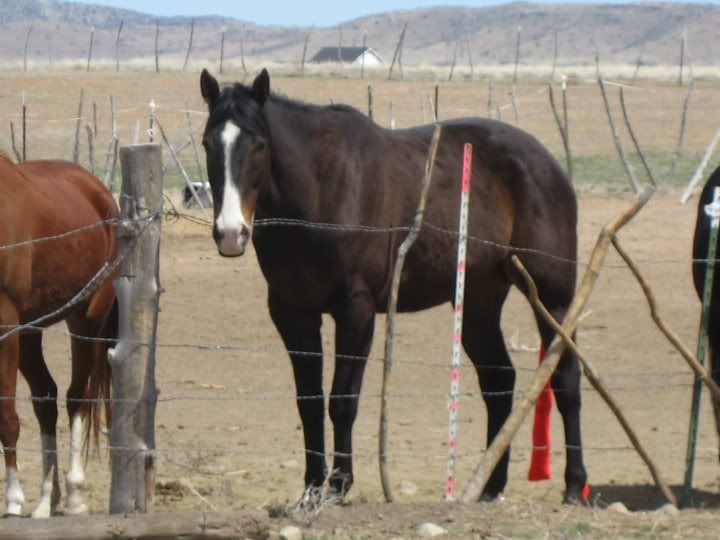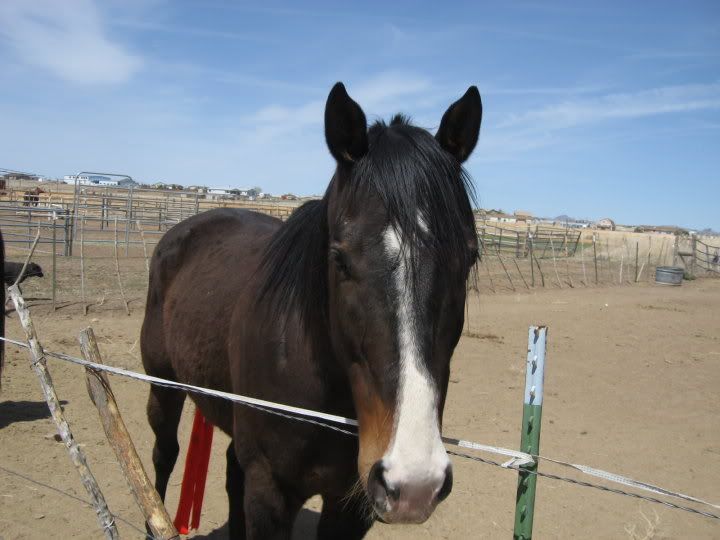 Remington Steal (barn name: Remi...5yo arab mare who had a stake somehow driven through her poll as a two-year-old causing severe neurological damage...she's just now to the point where she's able to be ridden again):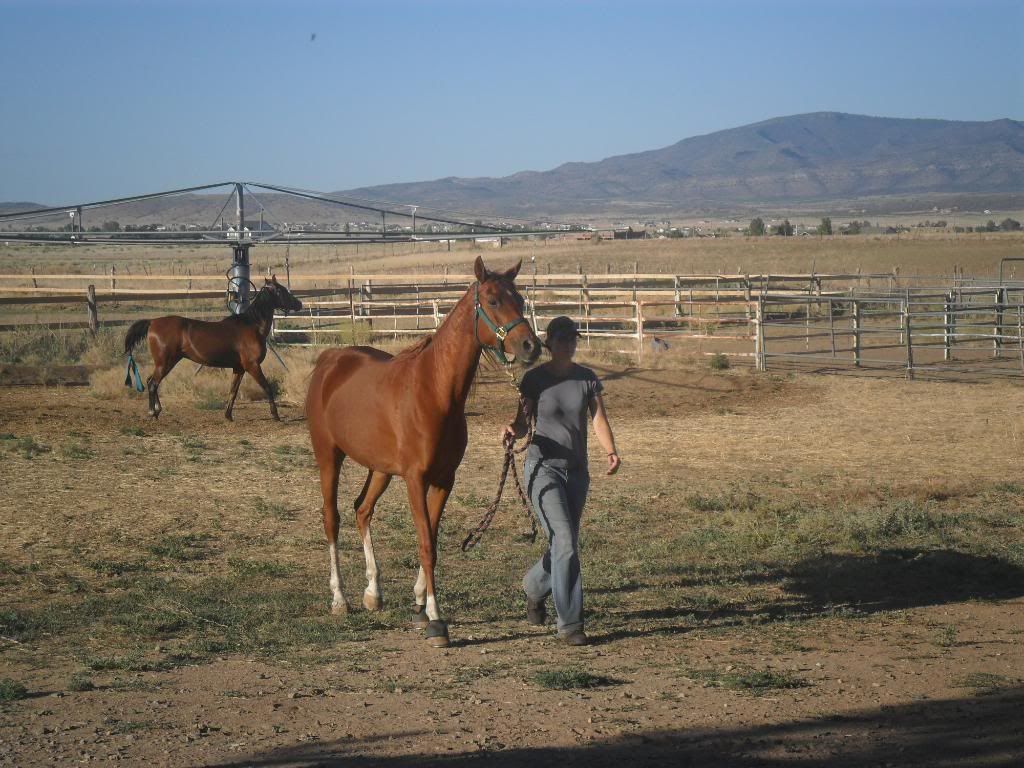 ---
Do not tell me I can't...because I will
show
you that I can.
---
Last edited by DraftyAiresMum; 06-01-2011 at

04:30 PM

.
Beautiful horses I like them all but I really like Aires!
---
My two horse Apache and Sammy are my world
along with our dogs Patch and Bear.
But I will always love you Jimmy R.I.P
He's my baby.
I just can't wait for him to grow into that big ol' head of his!
---
Do not tell me I can't...because I will
show
you that I can.
They are all beautiful, I especial love Aires!
---
You are never better than anyone. Every rider has skills they need to improve. The only one you must compare yourself with, is you.