Bye Painter!
---
Well, exactly two weeks after buying Dyllon, Painter is sold!
We've had some good times, and some really, really bad times. But overall he brought me from a passenger to a rider and I don't regret the time I spent with him. He went from a barely trained, unbalanced green horse to a well trained smooth horse who is now owned by a nervous rider.
From start to finish
I NEVER thought I could actually ride him bareback!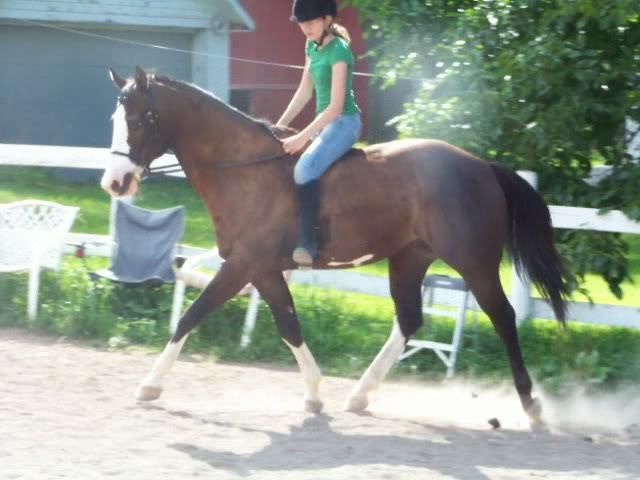 Start (1 month after I started riding him)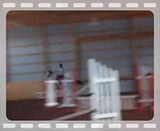 Last month, me riding bareback for only the second time
I hope he enjoys his new home and gives his new owner confidence
Yearling
Join Date: Feb 2007
Location: In the Phantomof the Opera's lair beneath the Opera Garnier
Posts: 1,112
• Horses:
3
the hawaiian suit.....right.......
Green Broke
Join Date: Apr 2009
Location: Queensland, Australia.
Posts: 4,488
• Horses:
1
Looks like you have donea great jop with Painter.
---
Sir Success. Eventer.
2000 - 2013,

Yeah that Hawaiian costume made me laugh. He looks like he really hates you at that moment. Very cute horse!
You have done a great job with him!
Thanks everyone!

He was a houla dancer as a joke about him being a pissy little mare. He also was a stripper, he kept losing the skirt, lol
You've done a great job with him! You should be proud of yourself!!
---
Similar Threads
Thread
Thread Starter
Forum
Replies
Last Post
Painter and I bareback

1dog3cats17rodents

Horse Pictures

4

07-20-2009

06:32 PM

Painter Conformation

1dog3cats17rodents

Horse Riding Critique

4

03-09-2009

06:23 AM

Critique Painter and me

1dog3cats17rodents

Horse Riding Critique

7

02-01-2009

12:24 AM

Painter

1dog3cats17rodents

Horse Riding Critique

14

03-15-2008

06:22 PM