California "Winter", including beach pictures! Picture Heavy
---
So apparently this year Southern CA doesnt get anything even slightly resembling a winter, its been basically t-shirt weather this whole time, give or take a few rainy days! Cant say im totally complaining as it means I can ride anyday haha.
The paint with the bald face is Just Pony (JP) & the red roan is Pebbles, the woman in a few pictures is my mom and a few with me also.
*note:in the first picture im super sideways, it was actually the saddle tree! It was a saddle I was trialing and the tree was completely crooked. I do actually know how to ride! haha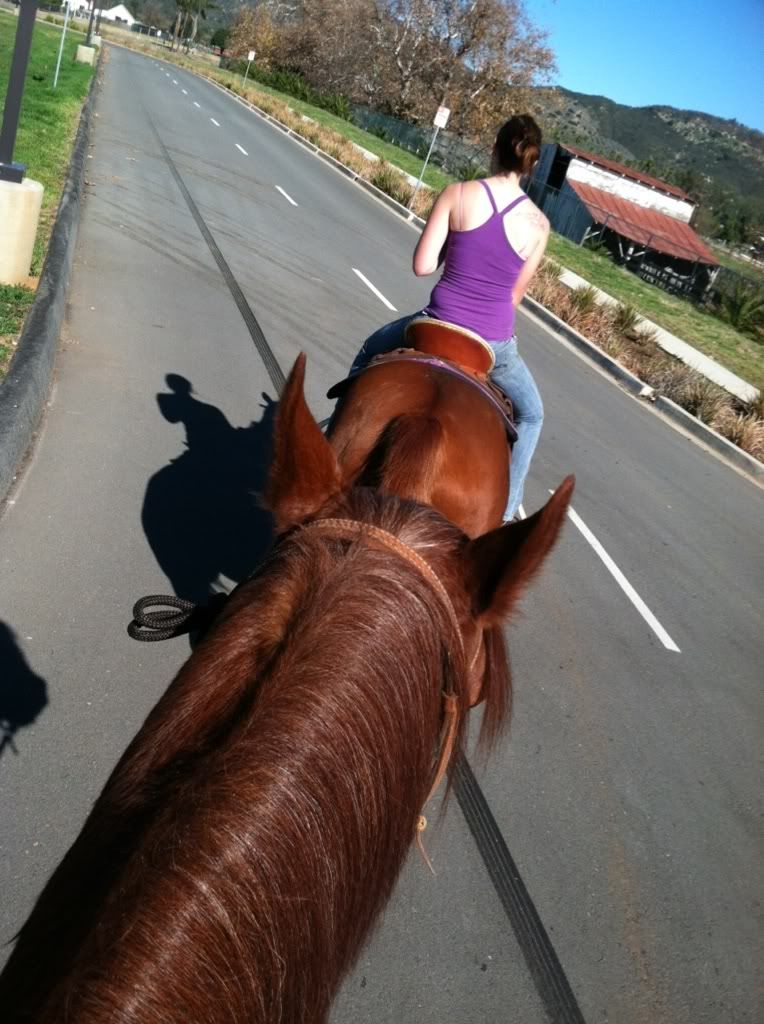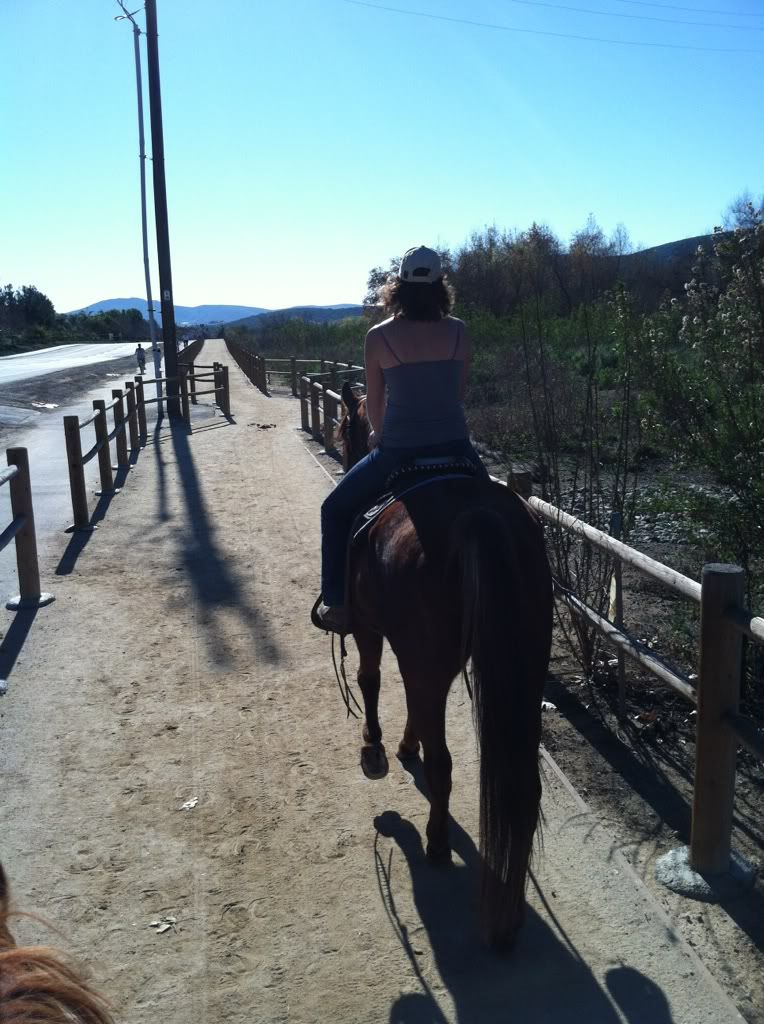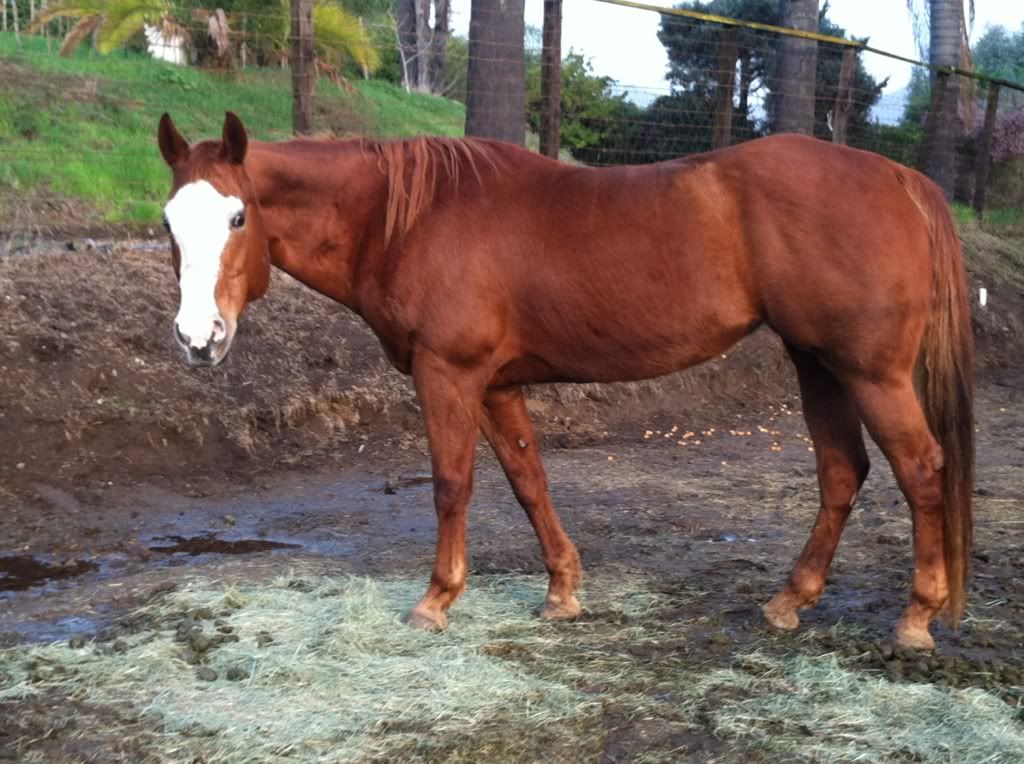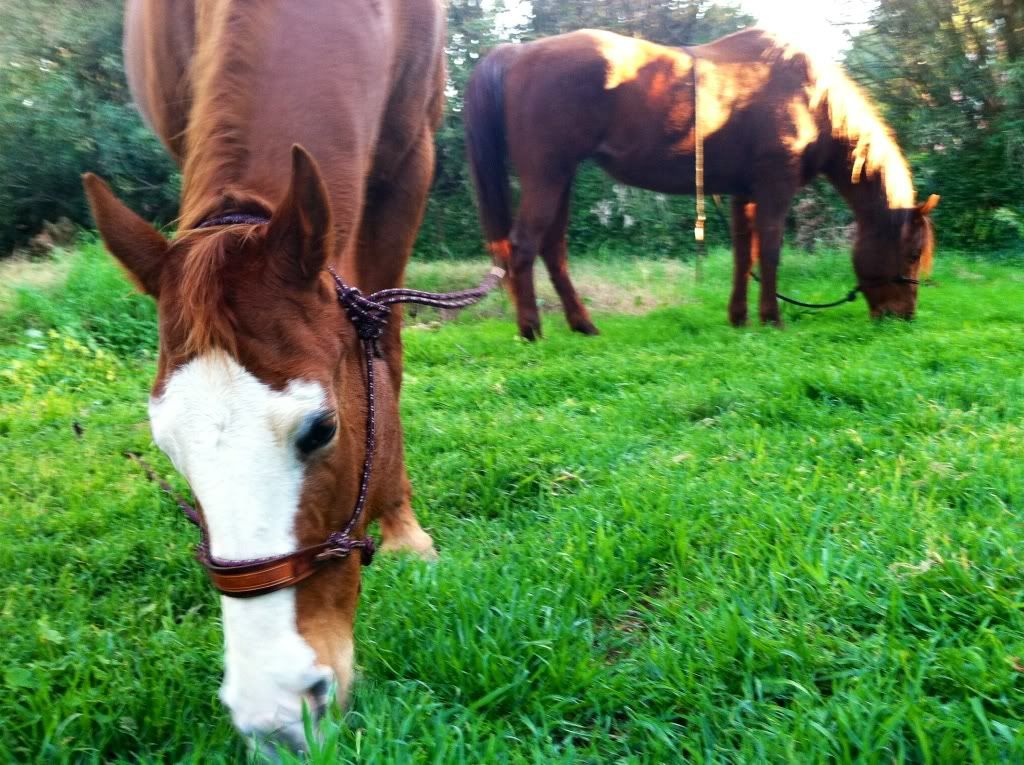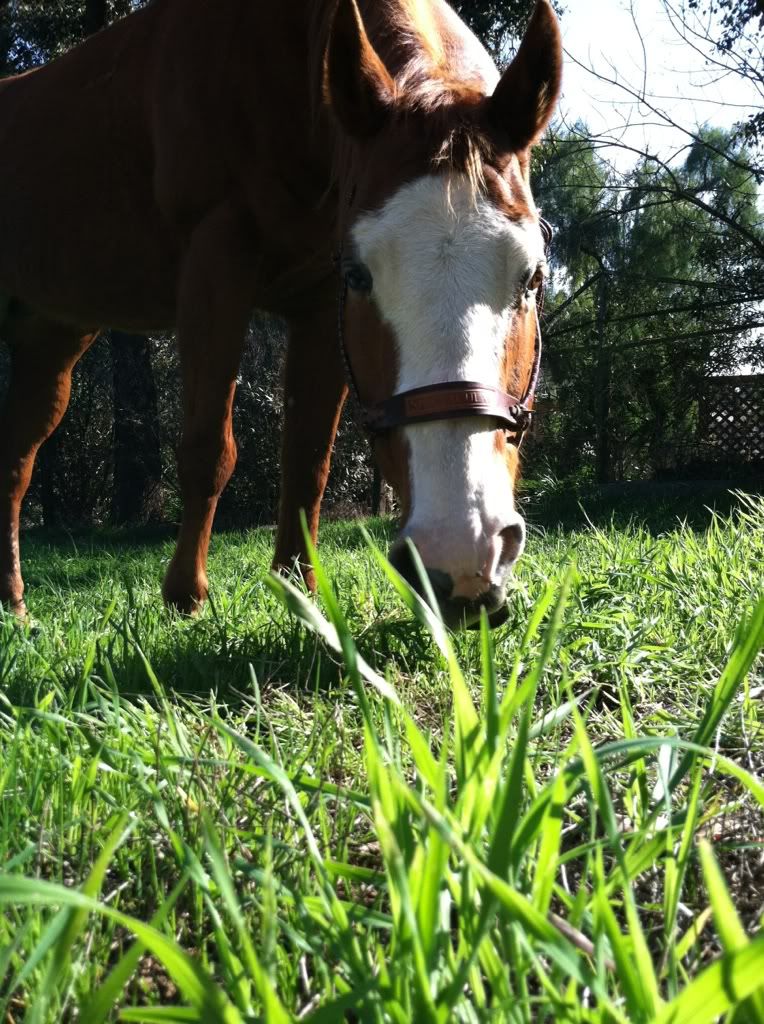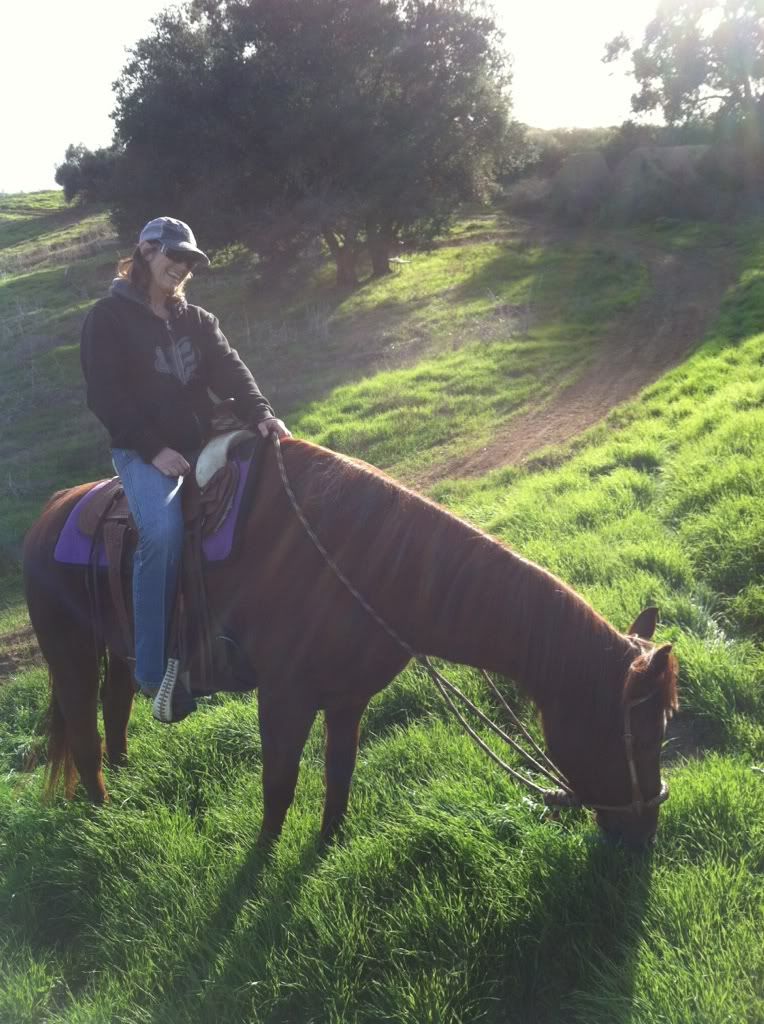 The horses actually LOVED the water, and both swam! It was amazing, talk about a dream come true. The pictures of the swimming are unfortunately on my other phone. In the first picture you can see my mares bridle on the ground, she somehow managed to take it off on her own. who needs aposable thumbs?
This picture is actually through our living room window, I took the horses up two small steps onto our front porch Christmas Day.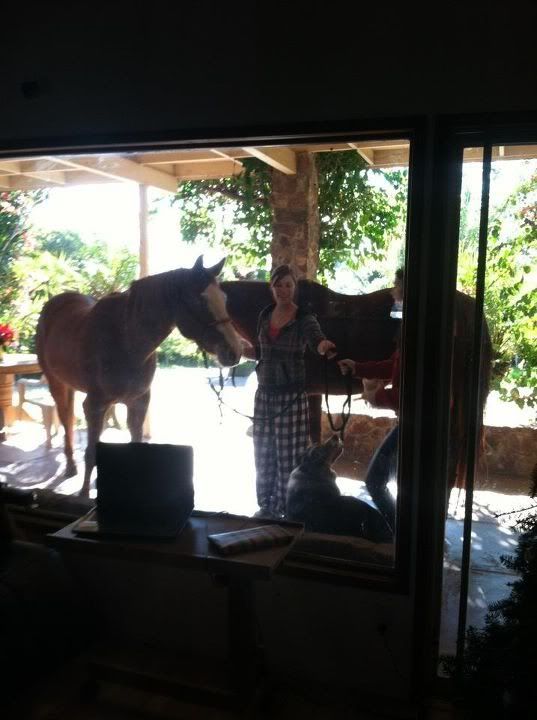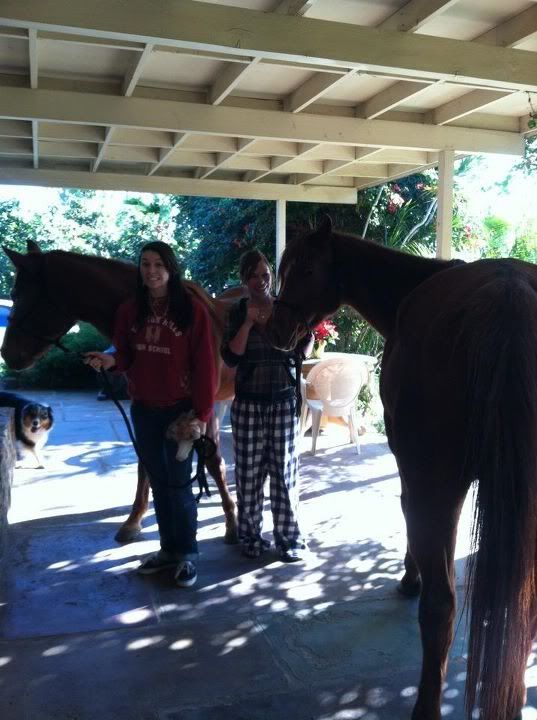 Last but not least one of my partner in crime,Toby Keith, because hes too cute to not include.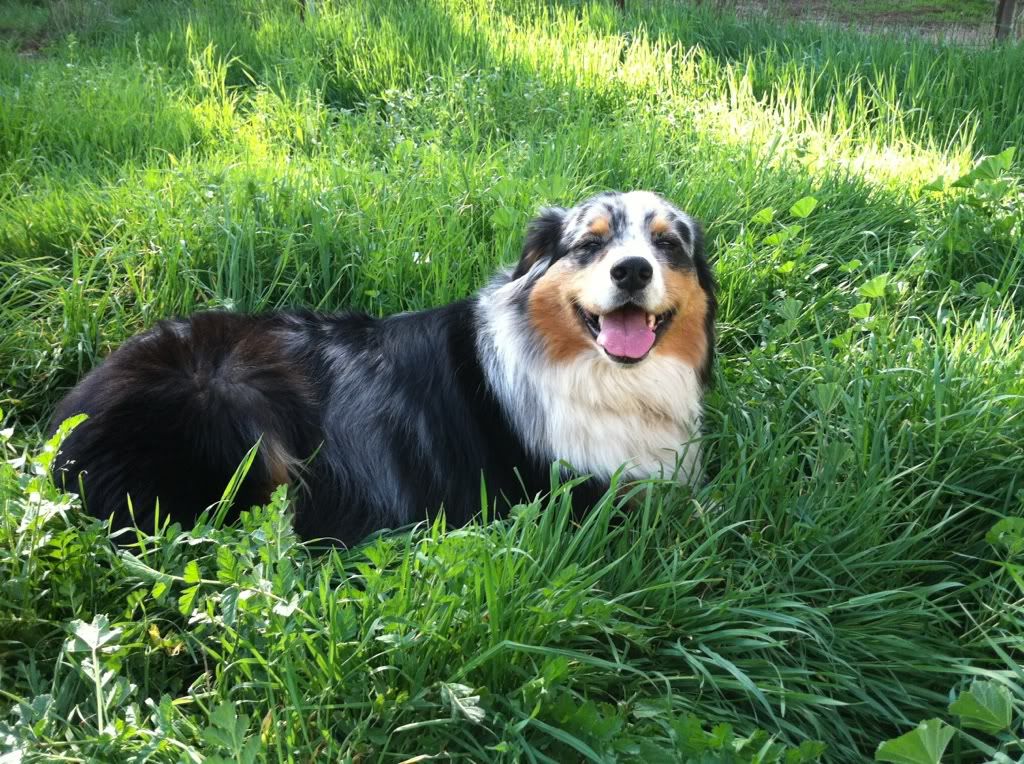 very nice pictures of your horses and dog
---
Country Woman


haha thats funny because I am in Nor Cal and we haven't had any winter weather either... and I have to say my horses are also enjoying it! Theres no mud tons of green grass and nice sunny days =) todays high was 63 and I will tell you if I wasnt in class I would have been riding too!
---
Don't breed, buy. Don't buy, adopt.
Im moving right now.
---
Live to ride. Ride to live.
beautiful photos, is that ojai by any chance?
Wow, makes me wish I lived in California right about now. Adorable horses and beautiful scenery, what more could you want!

That pup is quite the cutie too.
Ah yes, gotta love Southern California in winter.

It was only rainy a few days last month here as well.
Great pictures!! I'm moving there!! Haha
Posted via Mobile Device
Ahh, yeah...I wish.

It was 10*F this morning...
---
I was a dreamer
Before you went and let me down.
Sounds about like our winter in Oklahoma. We have highs of 68-70 and lows of 50-55. No snow and no rain this winter. The trees in my yard are beginning to bloom... they must be confused lol. Great pictures though! I wish we had water anywhere near to ride along! Horses are beautiful too and of course Toby Keith!
---
All I pay my psychiatrist is the cost of feed and hay, and he'll listen to me any day. ~Author Unknown