camping trip
---
we went to knott county KY this weekend. Fri. we arrived at the strip mine and set up camp. It was dark when we set our tent up so it was a little hard. Plus there were 1000s of grasshoppers everywhere. It was a sleepless night since the ground was a little rocky and we heard the cyotes singing all night long around the tent and Creeds horse hollering all night. the next mourning we got up and went for a 5 hour ride in search on the elk. We saw a bunch of turkeys, elk tracks, and a rattle snake on the trail. He was huge... between 4 and 5 ft long, and pritty big around. He held his ground for a minute and then backed off into the brush before dave could get a pic. I was dissapointed about it. When we got back and packed up camp we spotted som elk quite a ways away and watched them through the banoculers ( can't spell sorry) then headed to camp at Dewy Lake. It rained all night long so that wasn't too fun, but it finally stopped the next mourning so we went for another long ride. It was a blast. Here are some pics from the trip.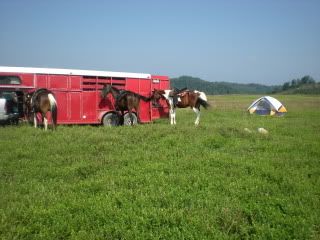 our camp at knott county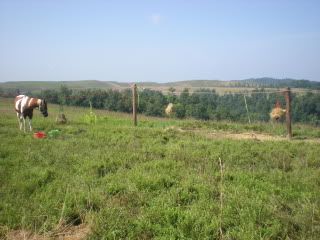 Dakotah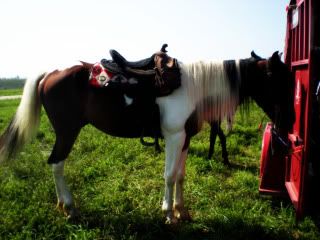 Diablo
more....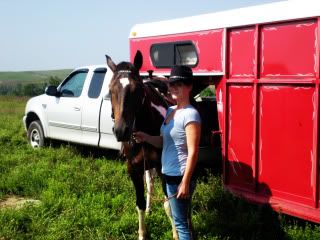 shiloh and me.... he is my partner when I can't take Riley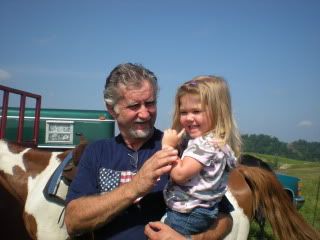 my daughter Booke and her PawPaw, Ronnie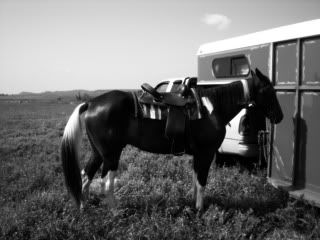 Very cool - camping with horses is so much fun.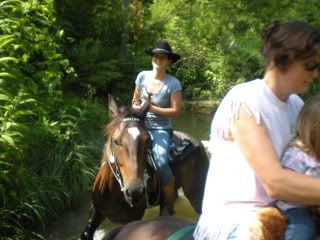 playing in the creek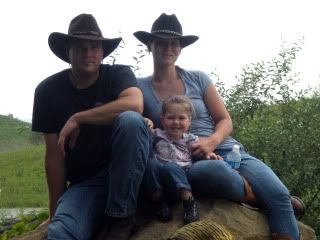 Dave, Brooke, and Me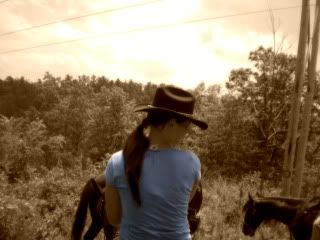 I decided to play with this pic a little
more...
left to right... my mom, stepdad, brooke, dave, and Creed.
my cowboy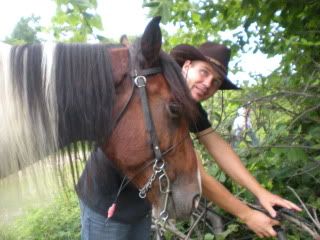 break time!
somewhere by the rocks, there are two tiny little elk. A cow and her calf.
more...
picking apples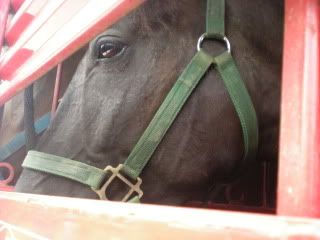 velvet in the tailer
camp at Dewy Lake. after it rained all night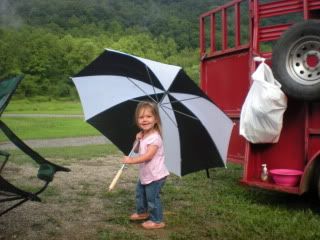 Brooke liked the umbrella
more...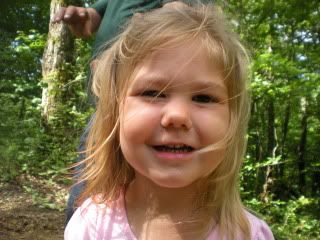 Brooklynn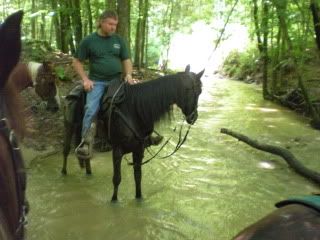 Creed on Toby
Left to right... Ronnie on Dakotah, Creed on Toby, Dave on Diablo, and my mom and Brooke on Velvet.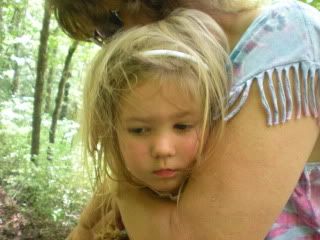 Brooke fell asleep
toby!!!
that's all the pics! i hope everyone liked them
Quote:
Very cool - camping with horses is so much fun.
yes it is! I loved it! hopefully next year I can afford my own trailer so I can take my horses on more trips.