Cats, Dogs, Horse, Mules, Etc (* Picture Heavy *)
---
Hello everyone, the other day while I was at work the mules got loose from the pasture across from Sage. The mules summer pasture is where Sage is. Since they escaped they were moved to the pasture next to Sage. I've been dreading the mules being moved because my brother in-law has been telling me how mean they are. I didn't want Sage being exposed to them until I was there and could gradually introduce them to her because I didn't want her getting hurt.
The next day I walked out to check on Sage. The two cats followed me out to the pasture as well. Upon arriving I found the mules napping next to the fence and Sage wasn't far away. I decided that I would brush her down with her favorite rubber curry comb. The mules just hung out. If they left her sight she would call to them and they would come back to the fence. lol
Well this morning I was coming back from town and saw Sage in the back corner of the pasture. The mules were right there next to her. I walked into the house and was walking into the kitchen for whatever reason. I happened to look through the kitchen window and saw the mules. I looked again and the mules were on Sage's side of the fence. I also saw the intacted male donkey that was put in with the mules because he was loose on the road and they didn't want him getting hit until they found the owners. Well I saw him trying to mount a light colored equine. That was a big no go for me. Sage wasn't in heat the other day and she's not the kind of horse to let another horse mess around with her. lol So I didn't think it was her but I wasn't positive and NO way did I want her bred. So I hurried up and went out there. I was also concerned that she might be hurt since these are suppose to be "mean" mules.
Needless to say I was relieved to see it was a mule the donkey was trying to mount. Sage wouldn't let him too close. In the same breath she didn't mind the mules being around her. I proceeded to herd the donkey into the corral with the barn. He's not friendly at all. Very skiddish little thing. The owners were finally found and he's going to come get him. That was my eventful day. lol
I also took some pictures of the cats and dogs.
Annie.
Patches.
George.
Fluff Fluff.
Porter Doesn't Like Buddy.
Cranky.
Walking Out To Check On Sage.
Callie And Sage Snoozing.
Checking On Sage This Morning.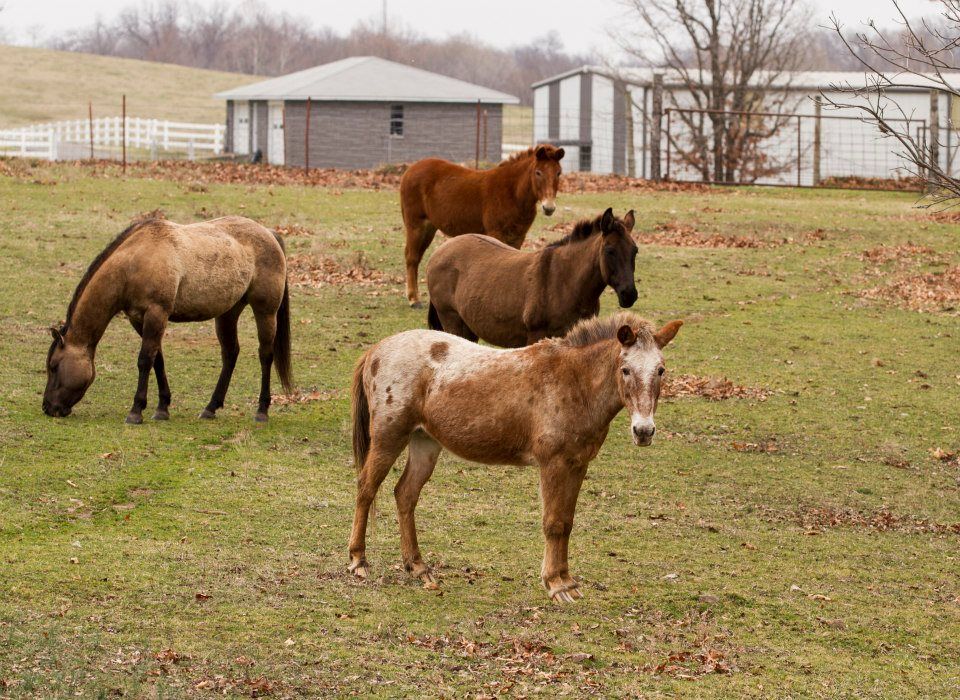 Old Mule And Callie.
Checking Sage Out.
Solitary Confinement. lol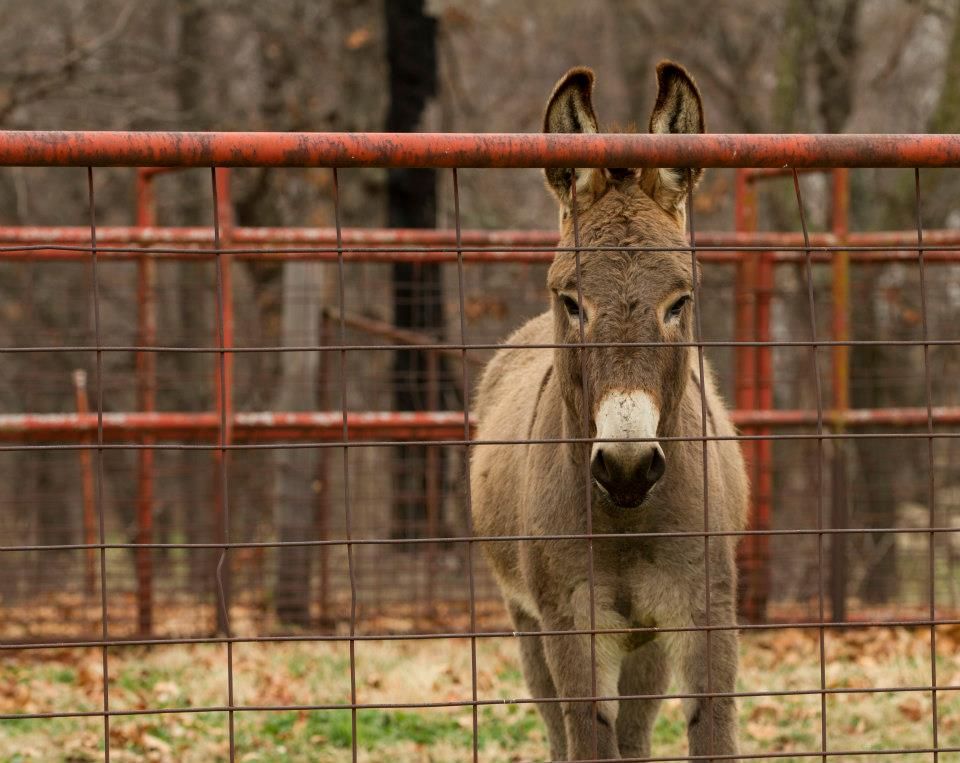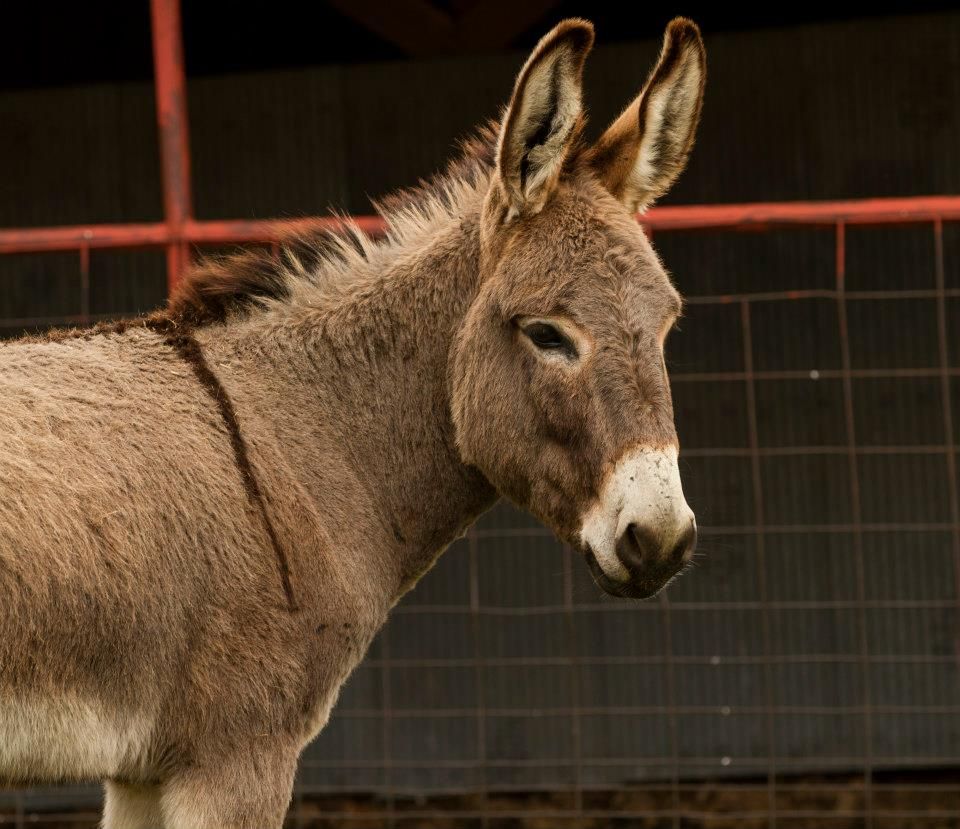 well they make a nice herd, including the cat!! lol. its a shame the wee donkey has to go, if they don't use him for breeding they should geld him and leave him in the herd.
nice photographs.

Claire
---
i am fed up with the speed and the greed of the world around me but i have not found nor can i offer a cure
Thank you.

The donkey isn't the nicest and he's skiddish. I'd like to see him go.
Green Broke
Join Date: Jan 2010
Location: south of nowhere, north of nothing
Posts: 4,644
• Horses:
6
Cute cute pics. Love how Callie is just part of the herd haha
Teen Forum Moderator
Join Date: Dec 2010
Location: South East Texas
Posts: 7,157
• Horses:
2
*grabby hands at annie*
---
Everyone in your life is meant to
be in your journey, but not all of
them are meant to stay till the end.
Cute pics!!
---
Being horseless is the pits!!
Gawh im just in love with sage. I remember back when i posted before in 09 how i just thought she was the cutest little thing! She is lovely.
Posted via Mobile Device
Great photos, love the way your cat is sleeping next to your horse !
Nope never ever. Annie is my baby lol

Sage is my baby. lol She's such a good girl I loveeeeeeeeeeeeeee her.