chance in action! :D [picture OVERLOAD]
---
hehe well after a good hour fooling with chances mane I finally figured out how to do a running braid!!! *claps for me* chance was sooo patient. Also We did some free jumping in the round pen not our best but were getting there lol she jumps better under saddle accually ill get pictures soon i guess. I know shes still ribby we have uped her feed to 4 flakes morning and night 1 scoop of pelleted grain and 1/3 oats morning and night, im starting to think shes one of those throughbreds that are hard keepers *sigh* She's getting there though. also when shes not jumping she looks really fat so maybe because shes streching the ribs are showing more idk hmm on to the pictures right :P
lets start of with the braid!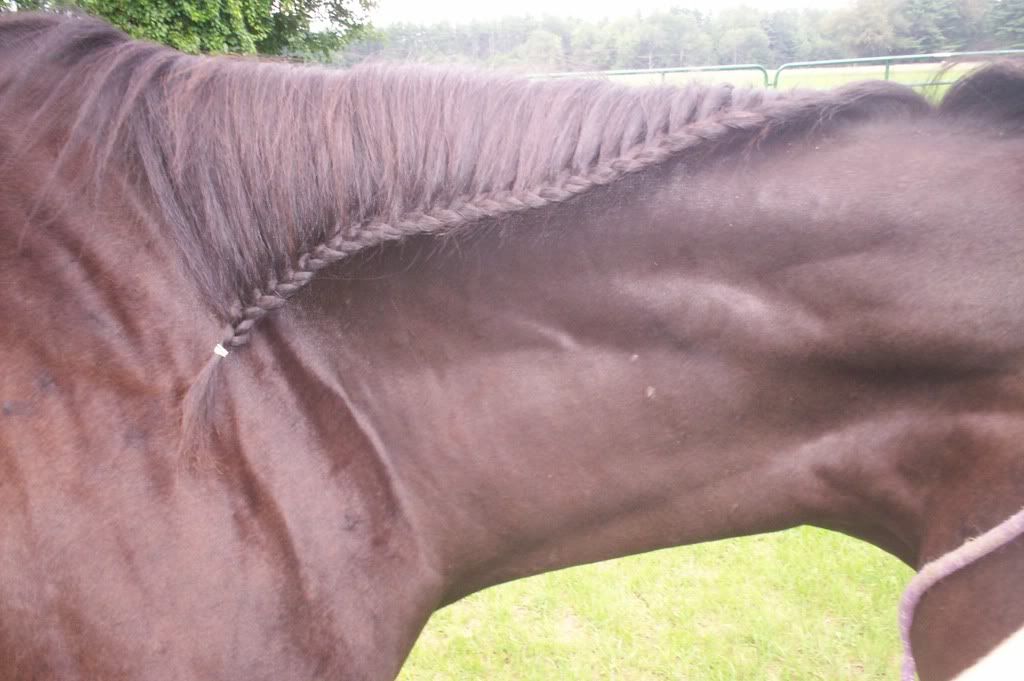 not to bad huh!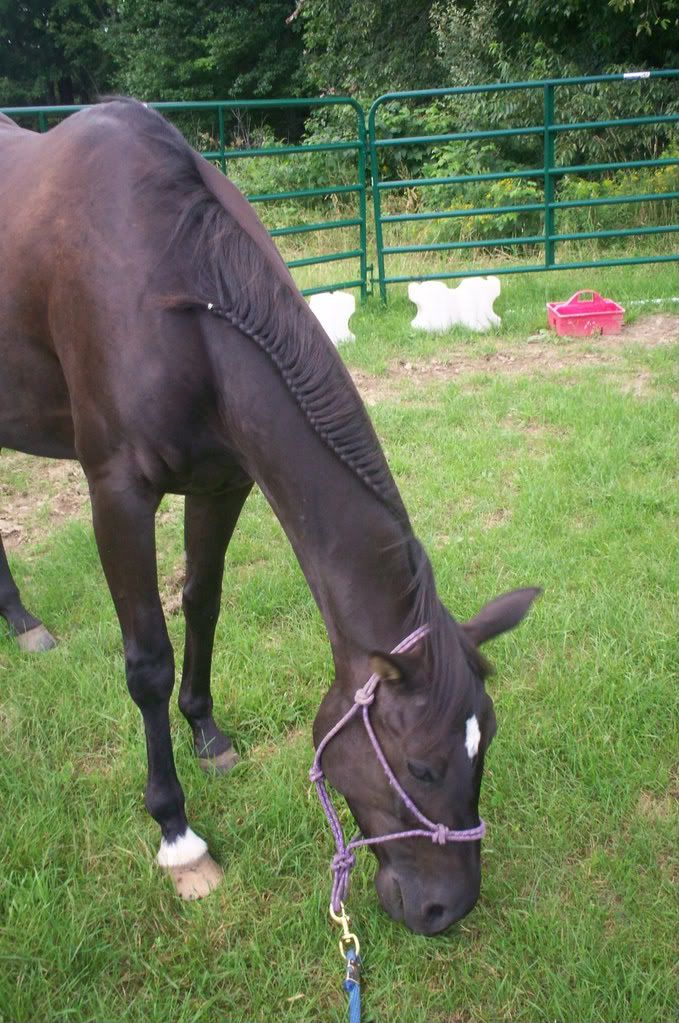 okay onto the jumping!
lets start with 1 ft [way to easy she used it as like a trot pole as u can see]
okay onto 2 feet.. we have a better tuck adn a little over jumping :P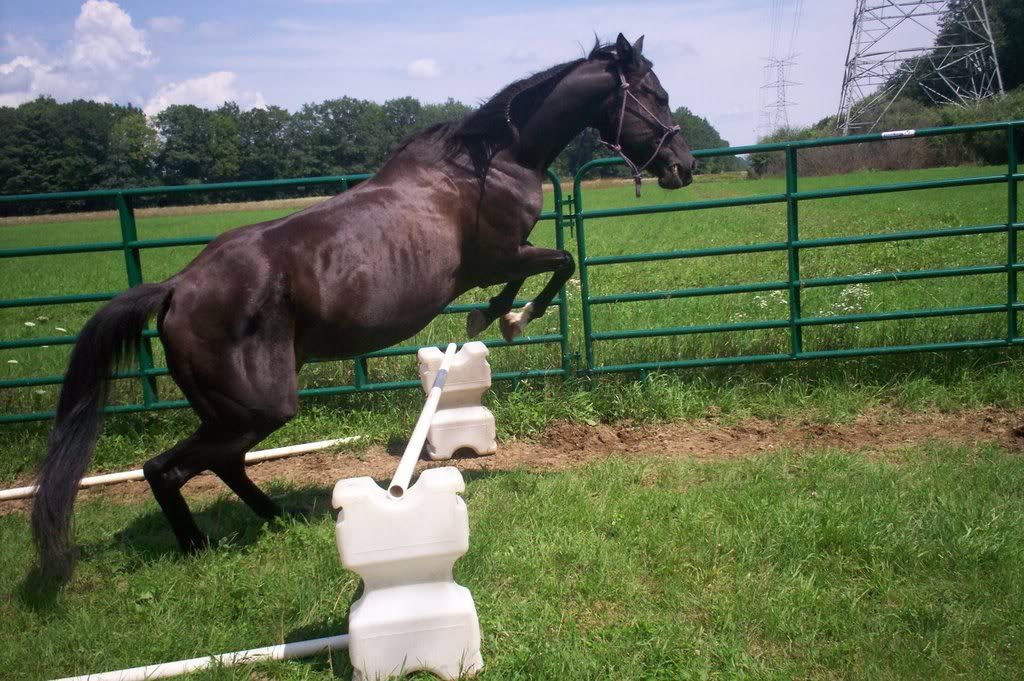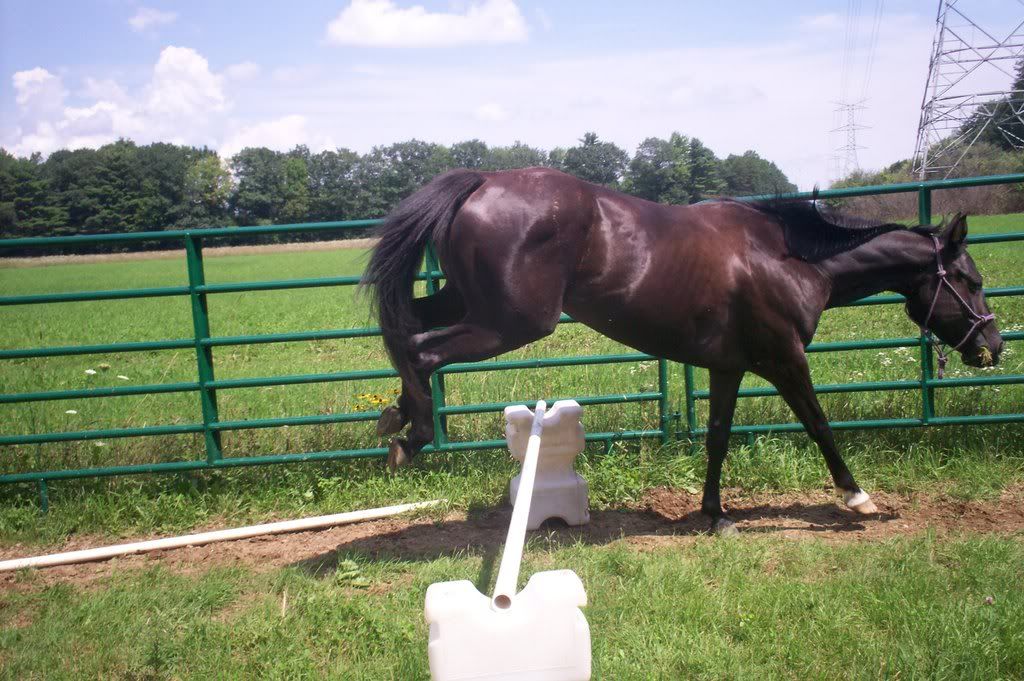 this was the jump she decided galloping would be better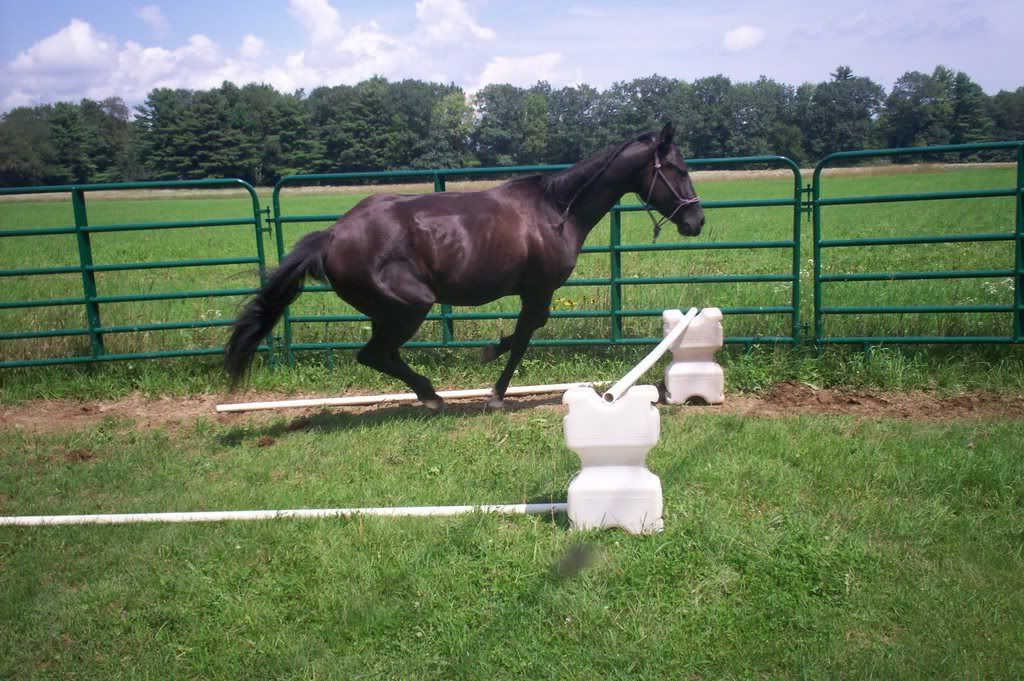 still some over jumping
okay noww we are relizing we dont have to go so high :P
and this picture is here for the cute ness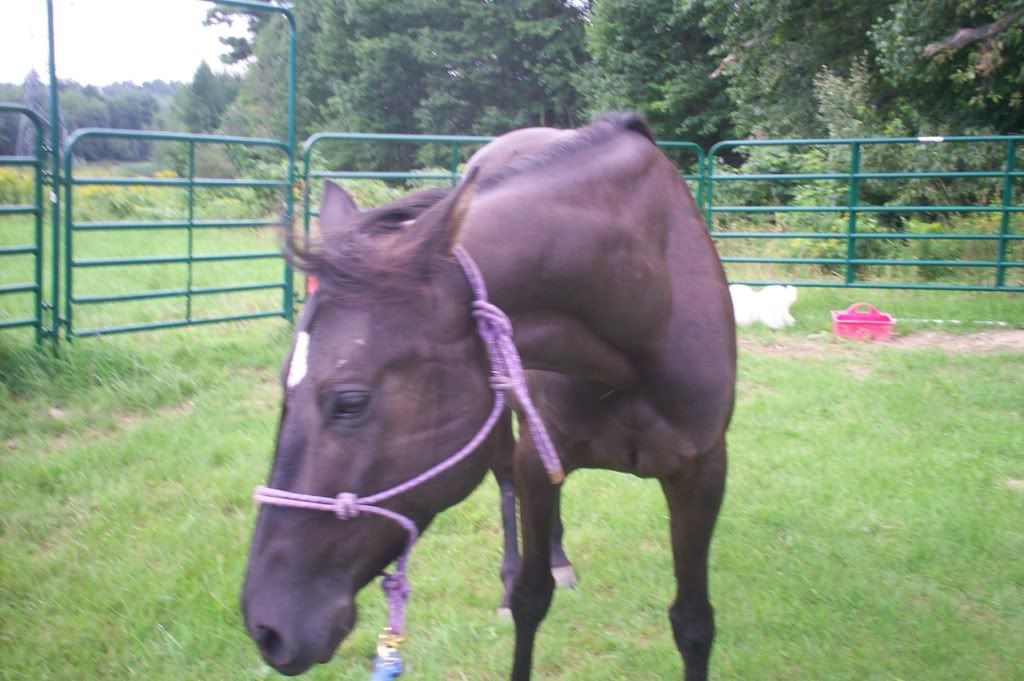 whoa one leg looks soo weird but im telling u it doesnt look like that in person lol
sooo cute!!
and that braid..not bad, not bad at all
hehe thanks

I was quite proud of myself!
She is so cute, hehe I love the jumping pics!
Cute braid as well!
---
Ride more, worry less.
Awesome! I enjoy seeing pictures and videos of horse free jumping!
Thats pretty. :o My horse is a hard keeper as well...he has a little trouble gaining weight.
Love the braid!! Super cute!
---
"Can't teach something to love, but you can show them how."