Chance and her Boyfriend! Plus chance western!!
---
Chance is off the market! :P
lol I love this picture cause the leadropes made a heart! We didnt even make it do that on purpose
awwie them grazing trying not to make it 2 obvious that they love each other haha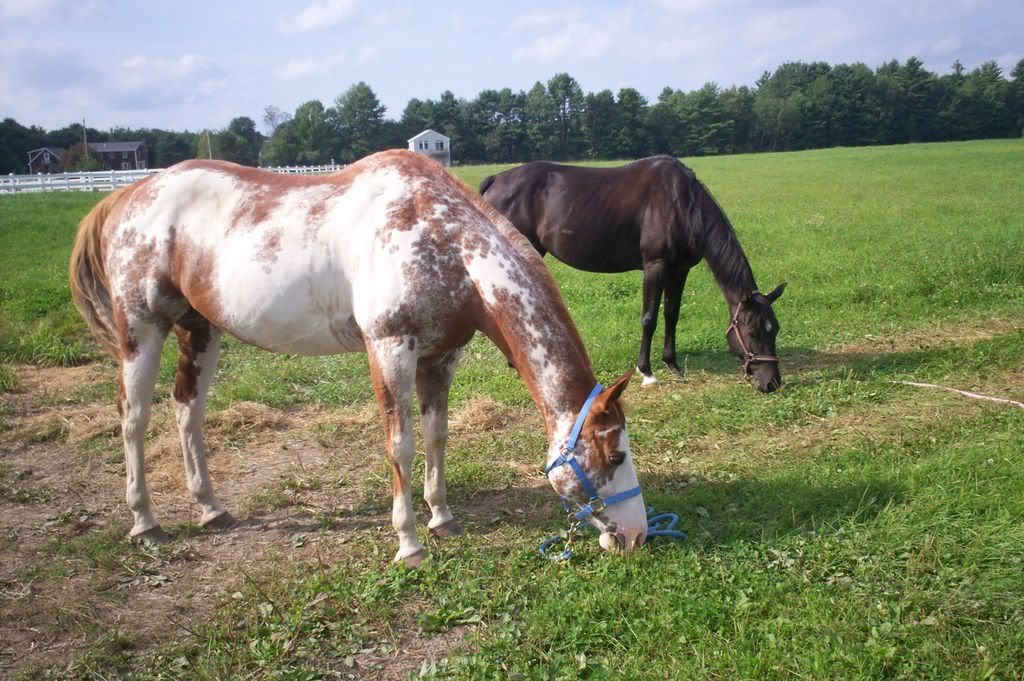 AH mom go away!
and I think this picture is soo cute!
and chance as a western pony!!
so CUTE!
lol cute! Her bf is gorgeous, and she is so beautiful! I love the second pic, it looks like their eying each other!
---
-Horse racing is my passion-
Athena:15y Palomino QH & Shirley's Brittney:8y Bay OTTB
haha, I love the leadrope thing. Chance is so beautiful, and her boyfriend isn't that bad himself ;]
Trained
Join Date: Sep 2007
Location: Hatton Vale, QLD, Australia
Posts: 5,227
• Horses:
7
aawwwww
her bf is quite a handsome man ;)
---
"I whisper but my horse doesnt listen...So I yell!!...He still doesnt listen"
hehe thanks everyone! I thought the leadrope thing was so weird but funny :P


lol they do look like there eye each other dont they :P

speckles her boyfriend is much older then she though hes 17 and shes 5 lmao! she likes the way older men :P
Aw they are too cute!
Wow, her bf is gorgeous, hehe I love his coloring.
---
Ride more, worry less.
hehe ill let chance know you guys approve of her bf!