Changing color pictures
---
After reading another thread about horses changing colors I pulled up some old photos of Saro. She's changed so much over the last few years it amazes me. Her birthday is coming up next month, she will be 4. I'll be sure to add her birthday photo after she gets a bath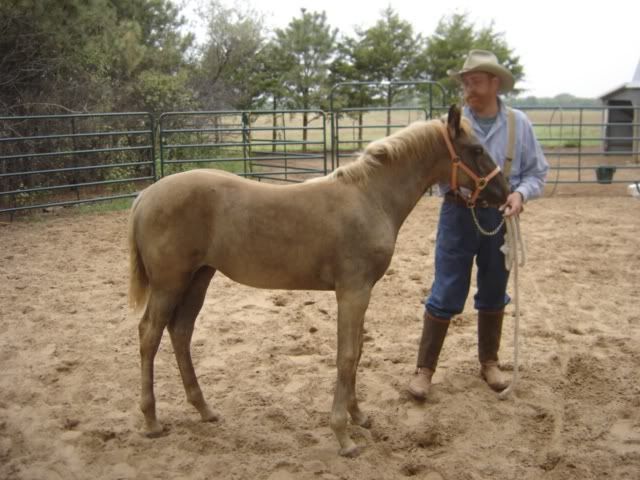 first time under saddle (I did grab my helmet later)
---

"Until one has loved an animal, part of one's soul remains unawakened..."
- Anatole France
wow i loove her color thats called a chocolate palomino right???
she is my step dads dream horse color haha
---
just a small town girl with a big town dream :]
Wow! Maybe she's in the witness protection plan?
She's super adorable!
---
Fabio - 13 year old Arabian/Lipizzan gelding

~
Rest peacefully, Lacey.

You would never guess that foal was that horse...ever! Except maybe the marking, lol. Pretty horse.
Started
Join Date: Aug 2009
Location: In the barn whenever possible.
Posts: 1,910
• Horses:
2
Wow! What a change. Love her coloring now.
---
"Riding a horse is not a gentle hobby, to be picked up and laid down like a game of solitaire. It is a grand passion. It seizes a person whole and, once it has done so, he will have to accept that his life will be radically changed." -Ralph Waldo Emerson
Wow, so beautiful color !
Quote:
Originally Posted by
BarrelracingArabian
View Post
wow i loove her color thats called a chocolate palomino right???
she is my step dads dream horse color haha
They call it a chocolate flaxen in her registry
---

"Until one has loved an animal, part of one's soul remains unawakened..."
- Anatole France