Christmas card photos (photo heavy)
---
Hey hey hey!
The other weekend I went out to get some pictures with the hope of using one for my Christmas card. My parents kindly volunteered (well, I might have begged) to take my pictures for me, so off we went to the barn! I got there early to clean/shine big guy up, and we had a gorgeous fall morning to use for our background. Sadly, I made the mistake of using my camera, rather than theirs, which is more familiar; and paid the price by loosing the best shots of the day. Overall we had a good time and I was able to edit some shots that I could use for my cards, so all ended well.
All that being said, let the spam begin! I apologize in advance for the large size of some images, I just was too lazy to edit...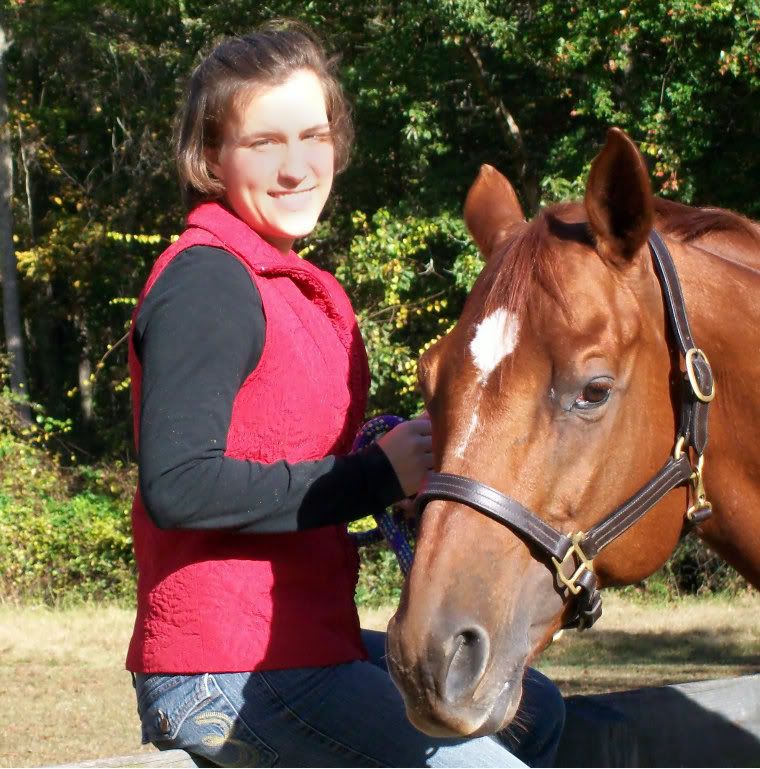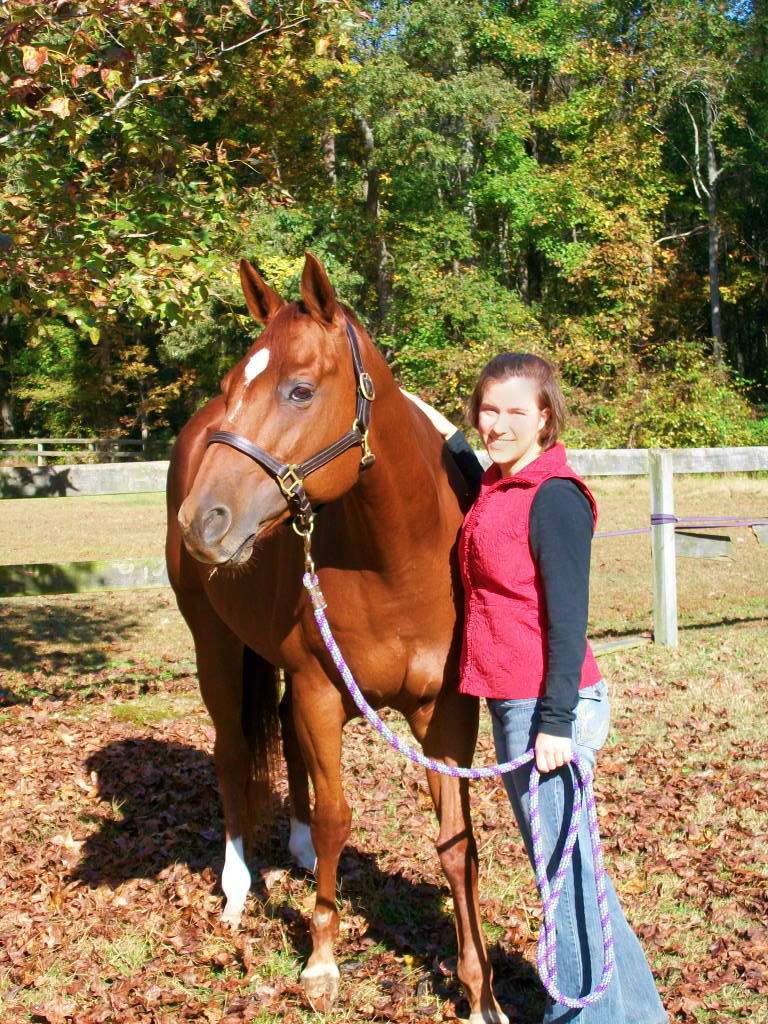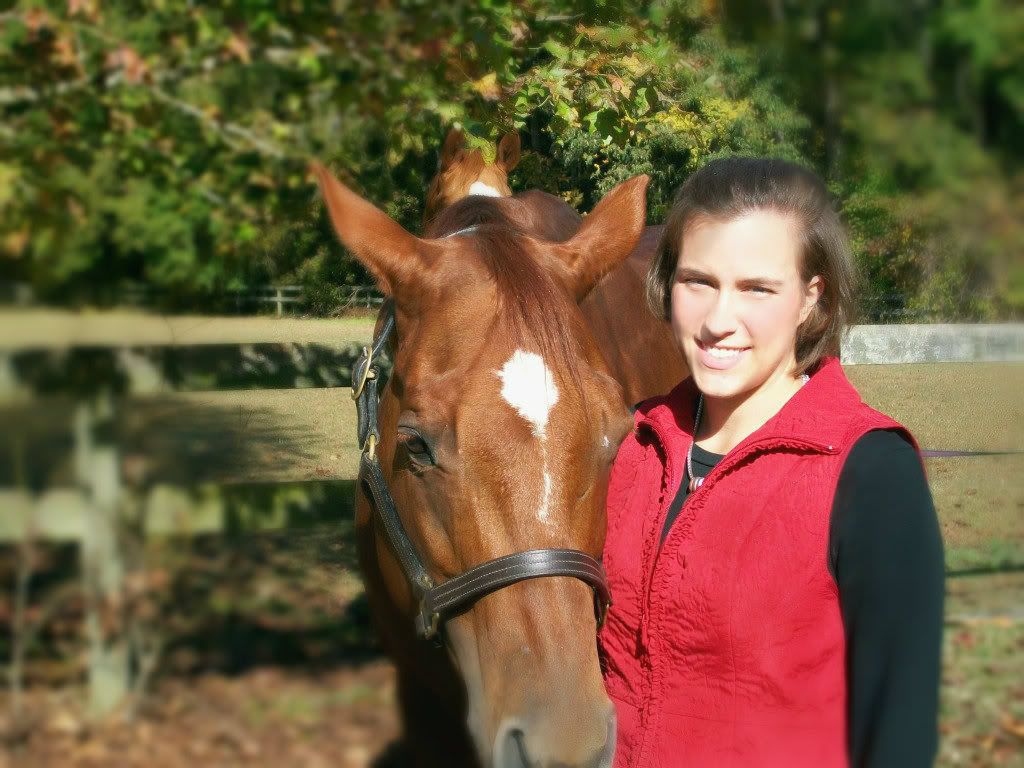 These first three have all been edited and were my final three that I used to mock up my cards. I ended up going with the third one, because it worked best with the card I liked.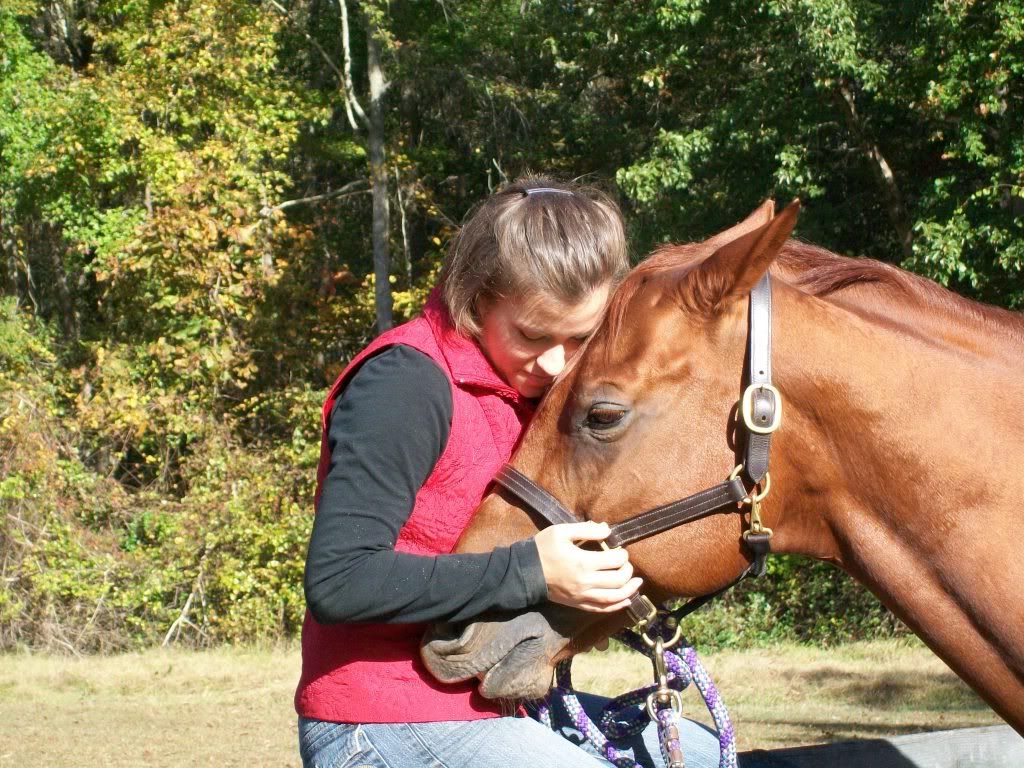 Let me lay of the course of action about to go down in this shot: He's biting my vest, so I'm going to give him a "no!" and light pop to stop him. He ended it by tossing his head up from the pop, which resulted in my eye taking a hit. I bruised up a bit, but thankfully it was right at my eyelash- looked like I had some weird eyeliner on. My fault really, who pops the horse when he's right up in your face?
Hey what's he doing over there Mom?
This is actually the only picture I have of my riding him. I've had him since July and just this one, not even a good one at that.I'm all over the place and he's fighting his bit wanting to take off. He was hyped and ready to go, and uh, I wasn't. I side off twice trying to get a shot on him before giving up for safety's sake. He was on go go go!
Photobucket with hopefully correct this one to sit straight soon, I don't know why it wants to be sideways. Moving along- look how shiny he is! Elbow grease and just a bit of fly spray make him look so good- he was straight out of the pasture and just brushed off before these pictures.
I have more photos, but they all are just variations on these, so I'll spare your poor internet connection. You can tell that we were right in the bright sun, it made most pictures turn out way too bright- I should have used the bright option on the camera, but I didn't realize that until it was too late. We had a great photo chance come up when three deer came up from the other pasture and stood in the background all nice and posed with the paint horse for us, but there was some operator error and those pictures sadly didn't get taken. Learn from my fail: always use the camera your photographer is used to!
I don't know what to say about the Christmas cards. I am sure folks will be really pleased to get one.
I can say that your horse is perfectly gorgeous!
Great pics....you two are adorable! Great job cleaning him up! He is stunning!
Great pics!
---
Being horseless is the pits!!
Beautiful
---
This is what happens when you have democrats in office
Great pictures. I liked the one you ended up picking for the card!
Agh, he's absolutely gorgeous. Such a sturdy-looking, attractive boy! 8'D
---
sing out, sing out !
( things are only getting better )
@tinyliny: I looovveee to send cards, though I send out picture and regular cards since the picture ones can get pricey.
csimkunas6: Thanks! Conner was so not into being a model- his ears were back and he had his grumpy face on for most to the time. He wanted to sleep in!
HorseLovinLady & wetrain17: Thank you very much!
aleciabanana: It took about 20-30 minutes to get him nice and shiny, but I've pretty much got it down to a science now so it doesn't take me as long as it once did. I don't think he was overly dirty that day to start with though- but sometimes he's an absolute mud ball when I bring him in. Those white socks are my kryptonite. I love that he's got white on all four feet, but I'm super obsessed about keeping them clean.
aleciabanana: I really liked that one, and it was the best quality one that I had of the group. I played with it for a while until I had a picture that really suited the card design that I liked. You can see another horse standing right behind Conner though! I was standing there all posed and ready and my mom said something like "your butt is about to get nipped" and I was just like what?! Sure enough the paint horse was trying to nip Conner's rear end over the fence!
I like to send cards, and get them, too. Love Snail Mail.