Christmas pictures!!
---
FUN TIMES :P Captions above photos [captin obvious here]
Antler's!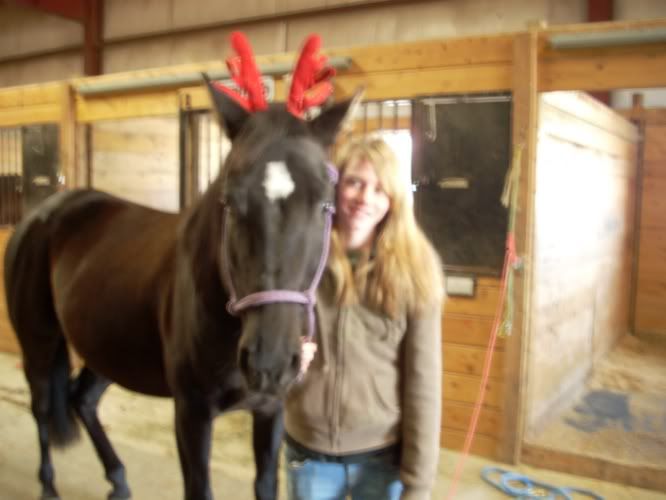 Showing mommy some love with the christmas bridle on :P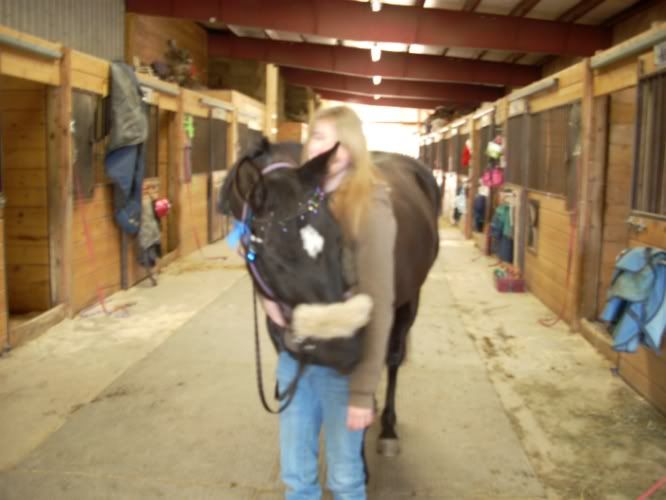 MOM GET THOSE OFF YOUR HEAD! ..please?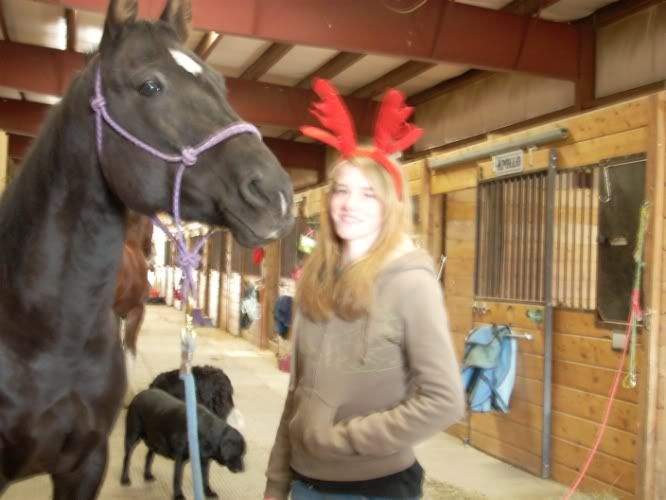 Shying away from the camera :P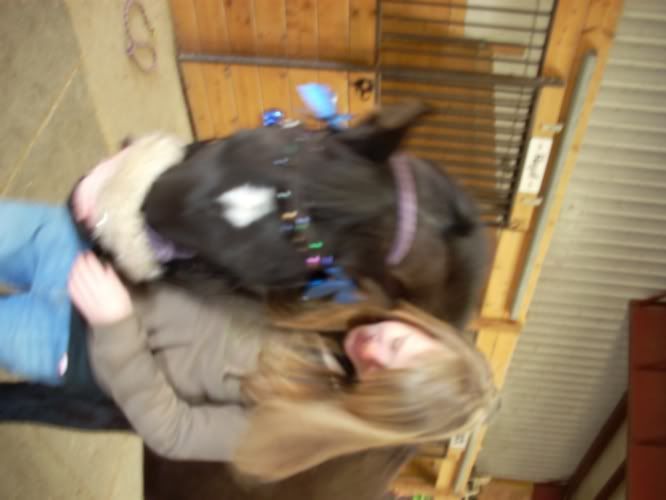 Look at that expression on her face!!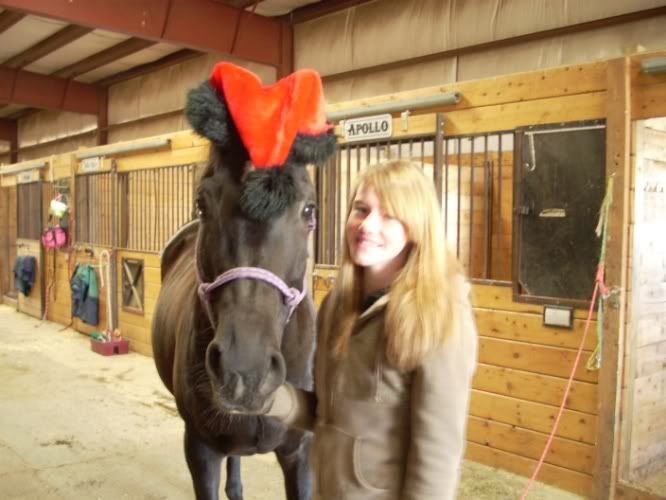 Showing off the bridle! [ignore the barn hair :P]
Riding bareback!!
The end!
Cute pictures!!
---
TM Tardy's Chick "Hunter" - 13 yo Paint
Remmy - 18 yo Morgan/QH cross
Gunner 3/31/11, Heidi 7/2009 Miniature Sicilian donkey

those are really great pic's!!!, nice barn too
---
HOME IS WHERE THE HORSE IS.........
Those are awesome! Make great christmas cards!
---
Know thyself, know thy horse.
Thanks! yeah I was acually thinking about useing the one with chance wearing the santa hat :P!
Woah, nice barn!
I love how clean it is & the stalls are gorgeous. Great pictures, you guys are too cute! I love her hat, hehe!
---
Ride more, worry less.
thanks! yeah that barn is deff worth $450 a month! and thankies!!! hehe yeah she pulls it off haha!