Christmas Pony Pics, and a name game
---
Here he is, my Christmas pony, I've always wanted a pony for Christmas and look what arrived today
His name is Ben, which I'm fine with, he is a grade, but they have been calling him Black Knight Ben, I may just call him The Black Night, or maybe Black Christmas
Any ideas?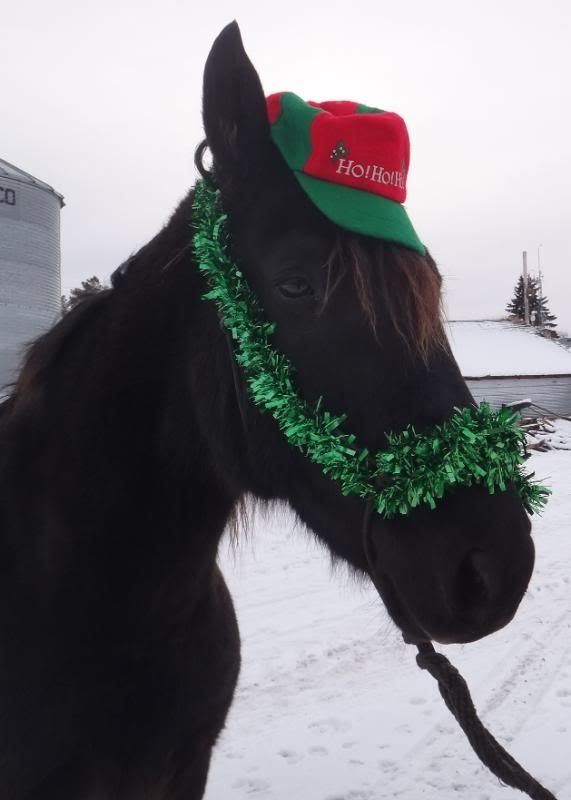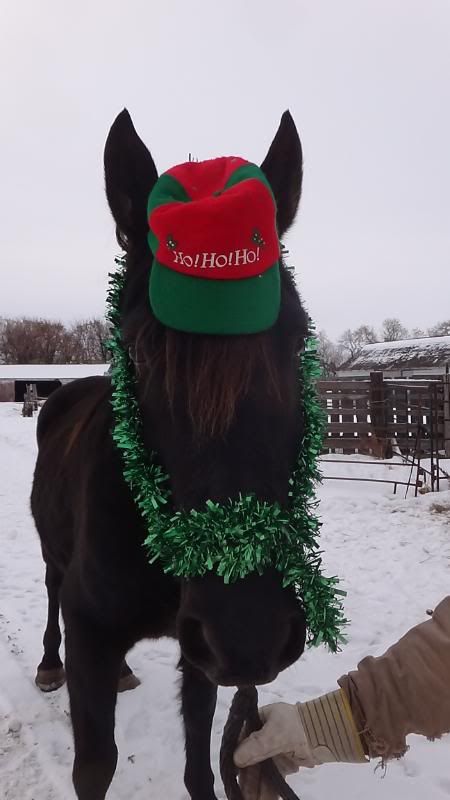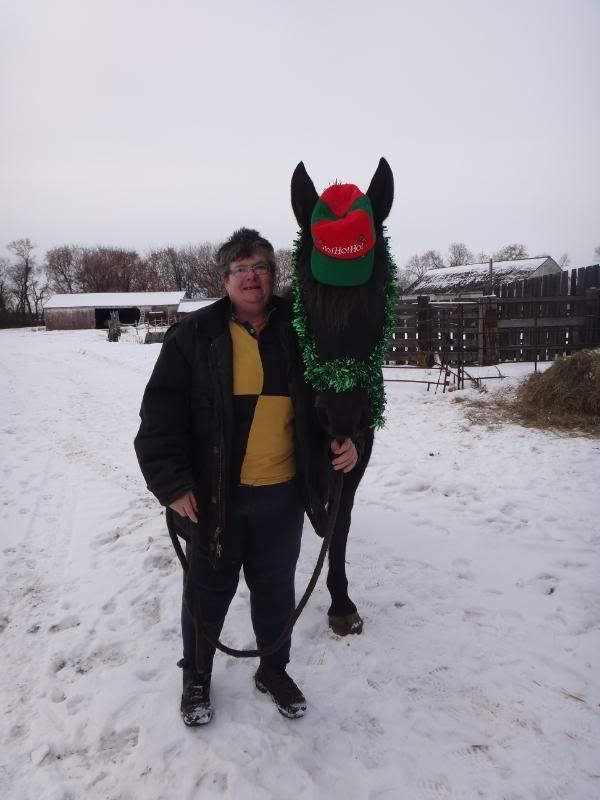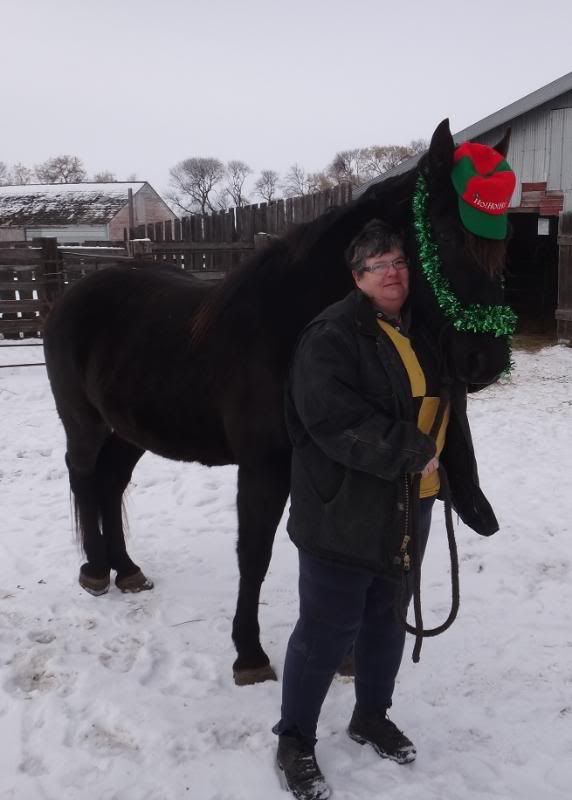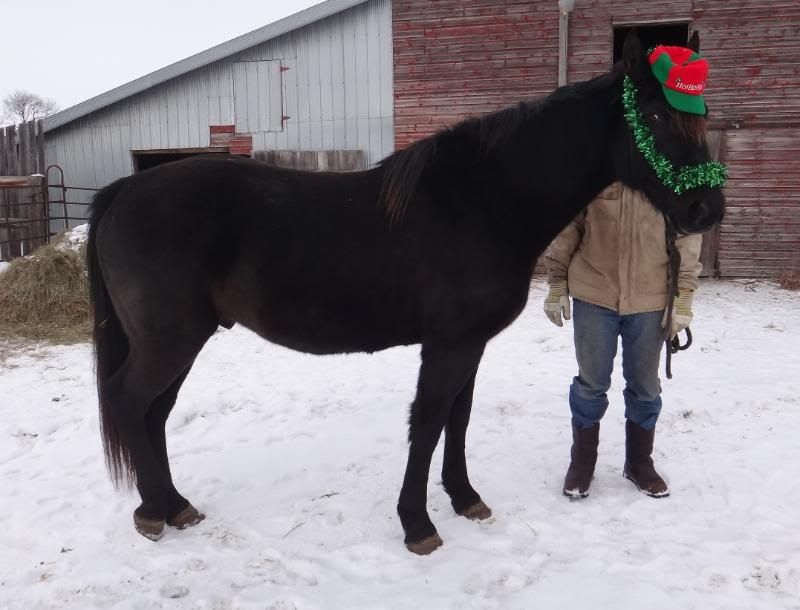 Yearling
Join Date: Jun 2010
Location: On my horse's back! Obviously!
Posts: 925
• Horses:
2
He is so pretty!!!! Aww, he's gorgeous! Congrats!!!!
I LOVE his cute little hat and decorated halter.
And... I'm no good with names... so I'll leave that to the crowd.
P.S. I may try to steal him...
---
Falling off doesn't hurt.....

Hitting the ground... now that hurts.
Merry Christmas!!!!! He's cute!
Name ideas:
Well there's Dasher and Dancer and Prancer & Vixen, Comet, Cupid, Donner & Blitzen
-Santa's Little Helper (since you are calling the poor guy a pony)
-Knight Before Christmas
-Polar Express
-Tinsel Town
-Chimney Sweep
-Holiday Affair
-Black Ice
---
Life is like a camera. Focus on what's important, Capture the good times, Develop from the negatives and if things don't work out, Take another shot.
Quote:
Knight Before Christmas
Now that makes the shortlist for sure
Congrats GH! Hes adorable! Love MH's Knight Before Christmas!

Look forward to seeing more pics of him!
He's soooo cute! How tall is he? He sure don't look pony sized to me. LOL

I love Knight Before Christmas...fantastic name!
---
Congrats! He's gorgeous! No names from me, though.. But I do love Knight Before Christmas :)
Trained
Join Date: Sep 2011
Location: Hour and a Half from Town!
Posts: 6,324
• Horses:
2
That's one HECK of a pony!!! Ho ho ho!!!
Knight solsist
Knight Saint nick
Bethlehem
Knight wise
Here are some summer pics of the boy