Here's Izzie with her antler and santa hat on :)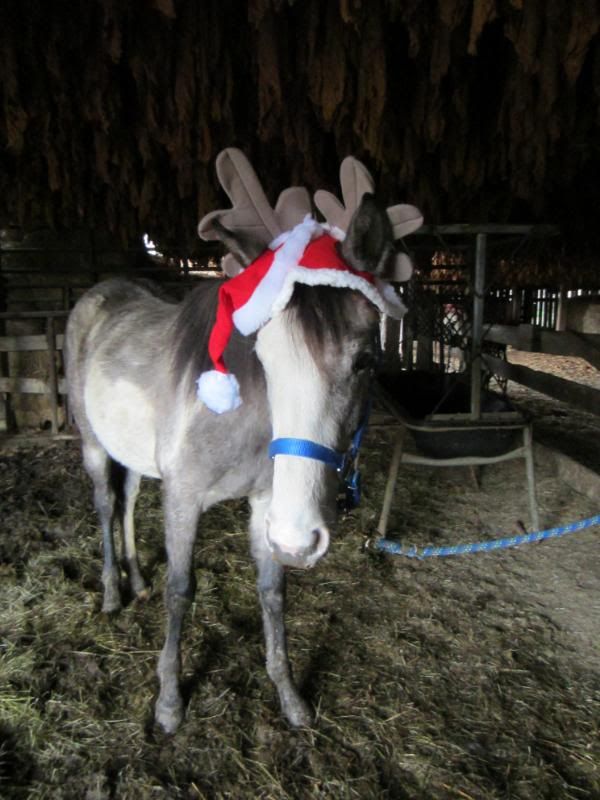 Mad I wasn't giving her any treats
Well this is Relana last year! We haven't got much snow yet, but the next one I want to go out and get some more pictures!
---
"The hand should be a filter, not a plug or an open faucet."
N.Oliveira
Unfortunately we haven't gotten any snow yet...

But, here's Amira with her antlers and jingle bells.

And then with her scarf before we went caroling on horseback!