Cisco in the round pen
---
sharing some picture from today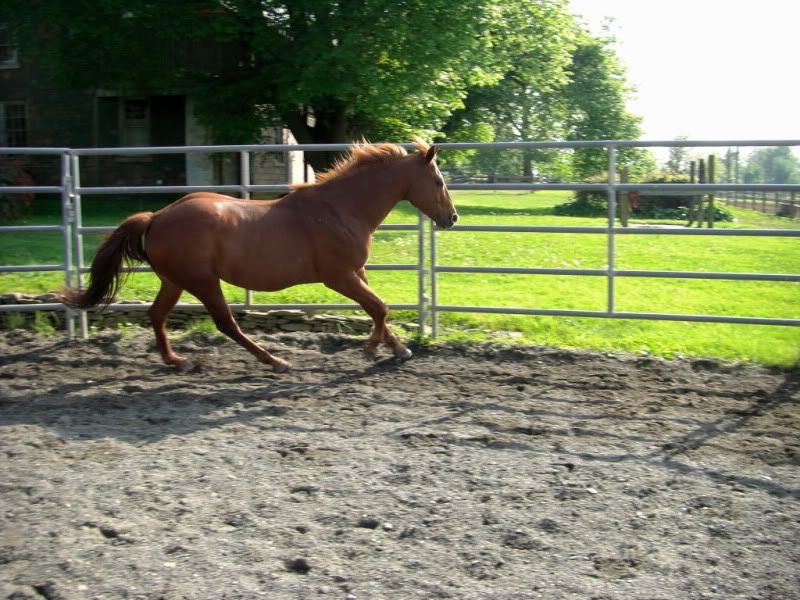 ---
Cisco
14 year old Quarter Horse gelding

"some horses come into our lives and quickly go, others stay awhile, make hoof prints in ours hearts and we are never, ever the same"
Hey, I have that round pen!! Cisco looks great!
what a handsome boy =)
---
quarter horses.....simply the best
love his stripe. What a beautiful boy.
---
Humans are like Slinkies. Practically useless, but still fun to push down the stairs.