Clearly, my horse is terrified of tarps LOL
---
Yesterday my friend was working with her 2 year old colt (3 in July) and was playing with the tarp. getting him to walk over it, and getting him used to it. She got him walking over it confidently, but when it came to putting it on him, he wasnt going for it, so she got him to let it touch his face, and ended it on a good note and will try again.
I was sitting on my 8 yr old Gelding, bareback, with just lead ropes attached to his halter. and i figured, what the heck, lets play to. so I asked cody to walk over it, he sniffed it, and walked over it like he's done it every day of his life. i got him walking over it from all angles to :) After my friend and her 2 year old left i thought we'd have some more tarp fun. As you can see, he's clearly terrified of the tarp!
LOL
" ok.. so now what.. walk.. oh ok" (that weird thing in the bottom right is my other friends, dogs, tail lol)
"ok.. jog.. sure.. i got this"
The tarp even fell off while jogging, and he didnt even blink at it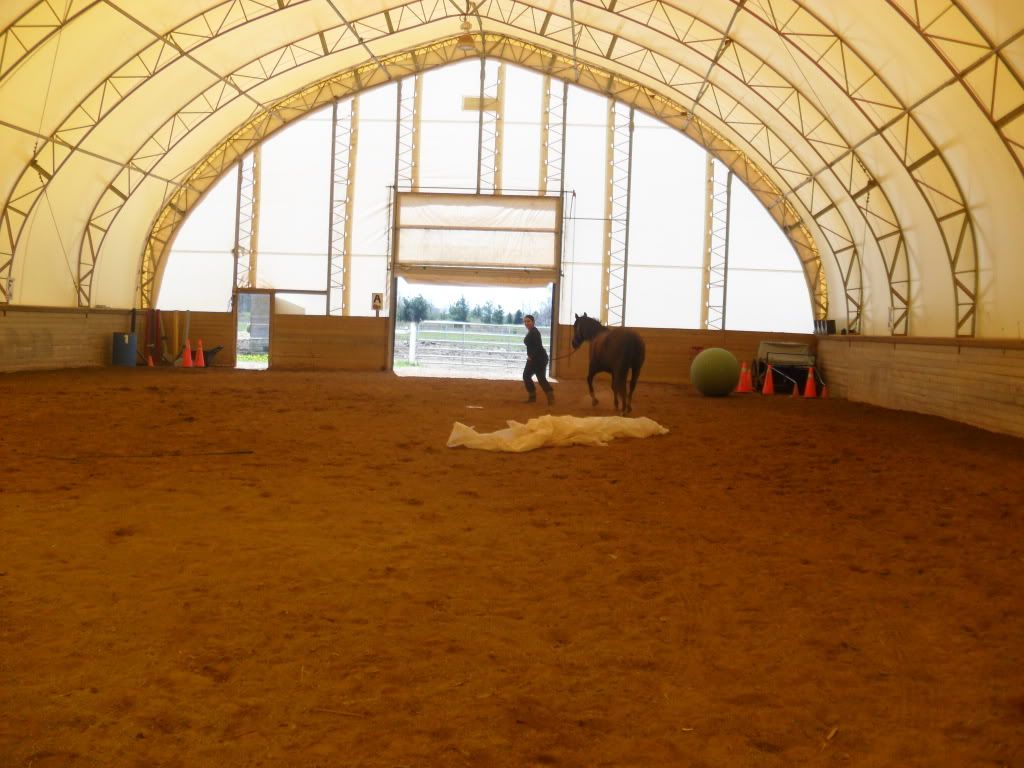 and he didnt even mind it on his head.. yes, he's trying to eat it lol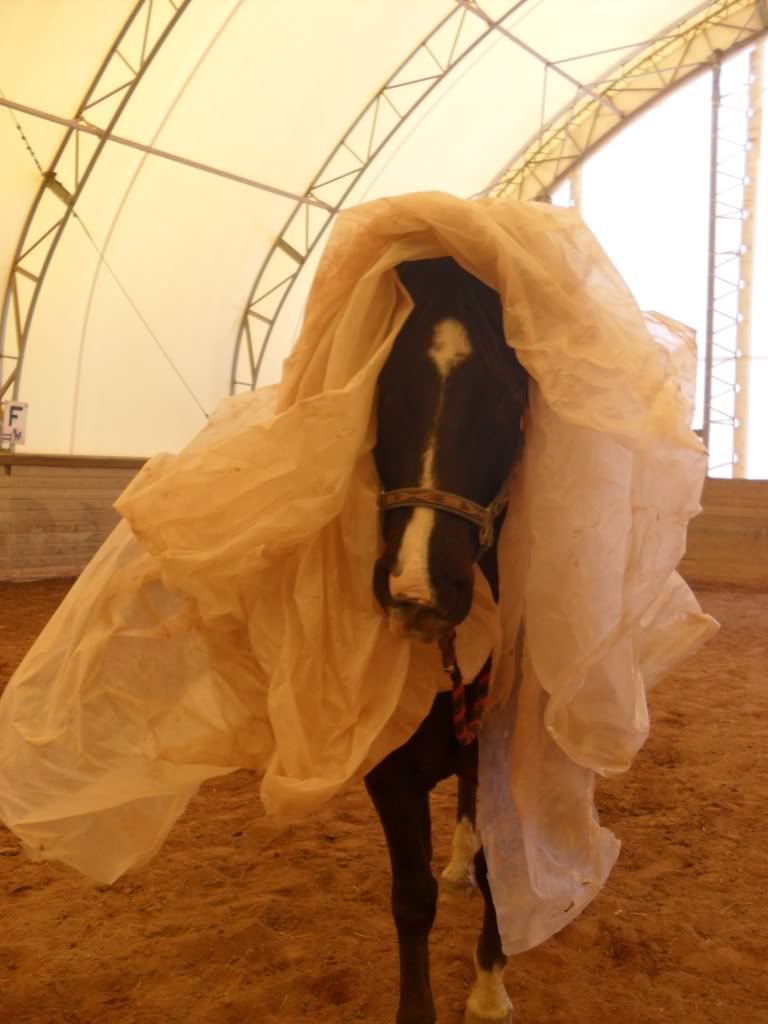 I love my horse <3
---
Beauty is not diminished by those who refuse to see, hear,feel or in any way sense it. If you refuse to see beauty its you who is weakened.
I think that is highly abusive and you should be turned in to authorities. How DARE you! Look at the fear in the eyes of your horse!



*just kidding*

LOL
your horse seems to be having fun
---
Country Woman


LOL! What a dork you have there! That made me smile.
---
If wishes were horses, then beggars would ride.
What a bombproof horse you have!! Haha he looks like fun :)
---
Pocket - 8 yr old, 15.1hh Thoroughbred Mare
~You know you're a horse person when you say 'whoa' to your dog~
lol i hope to one day get to this point!
Love that he's eating it!
---
"Strength is the ability to use a muscle without tension"