Clydesdales
---
OK, so here's "a few" of my photos!
Starting right from the start - Royal Highland Show, 2006:
This was the guy that made me fall in love with Clydesdales - a lovely 17.2 gelding called Jamie, who didn't quite want me to leave him!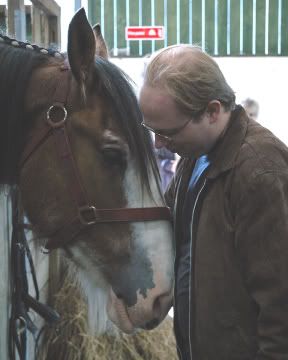 This big guy was called Angus -
19hh
and as soft as butter!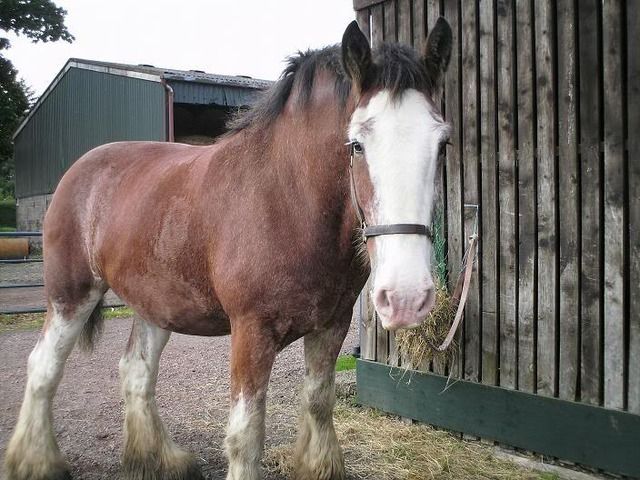 His owner used to ride down to the village hall on him, dressed as Santa Claus....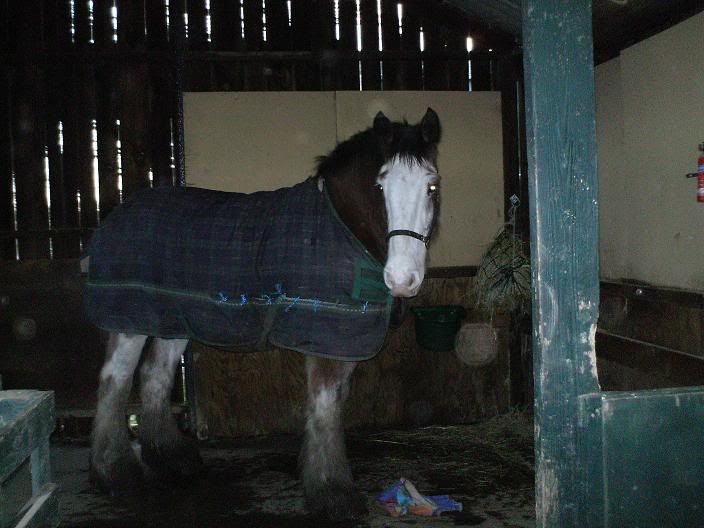 ---
Cheers,

Daren
Sally and Arwen, part 1:
Sally was 16hh, and the first Clydesdale I ever got to ride - and she hadn't been ridden since she had her foal, Arwen, about six or seven months previous!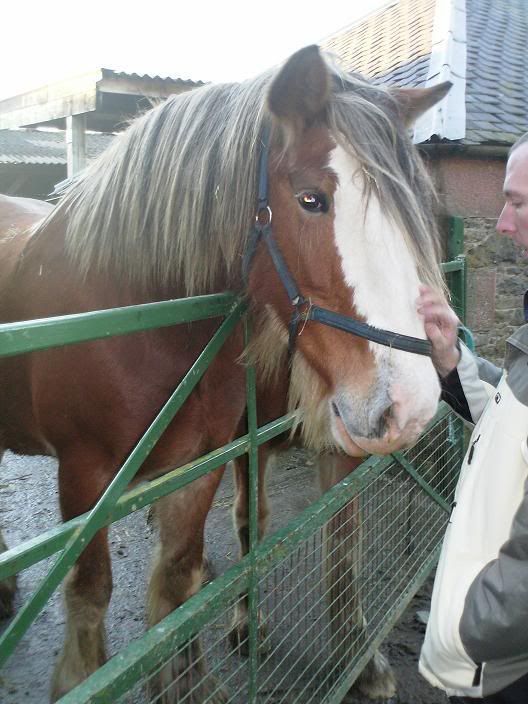 Arwen was about 14.2hh here - when she was sold, she was 16.1hh, and that was only about 8 months after this photo was taken!
This is my mum meeting Arwen for the first time: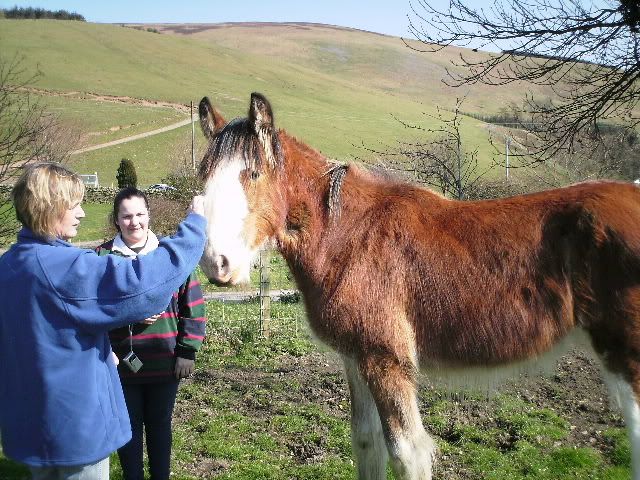 And then Sally: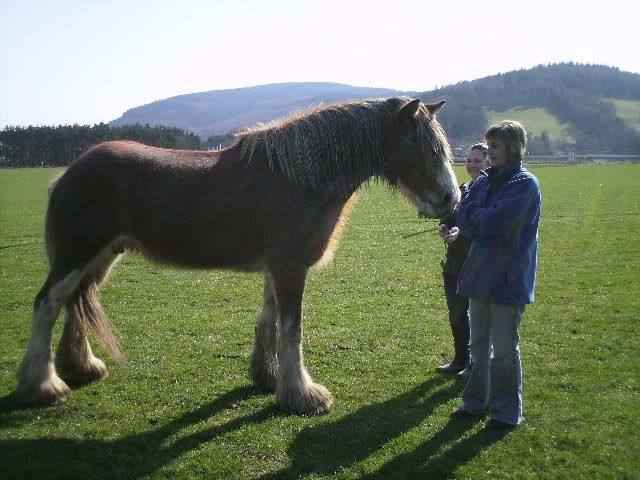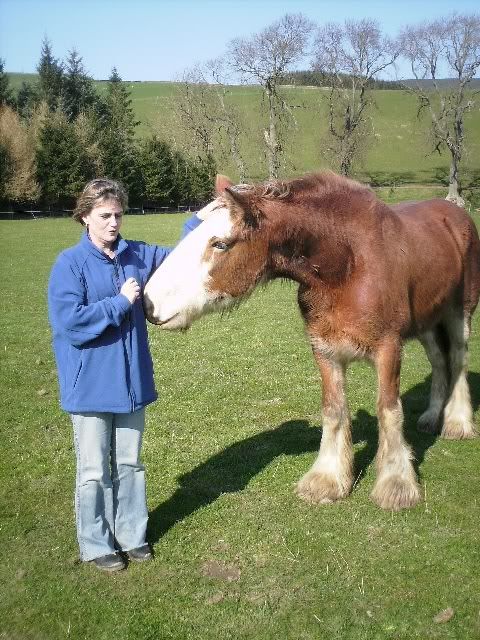 Arwen and I: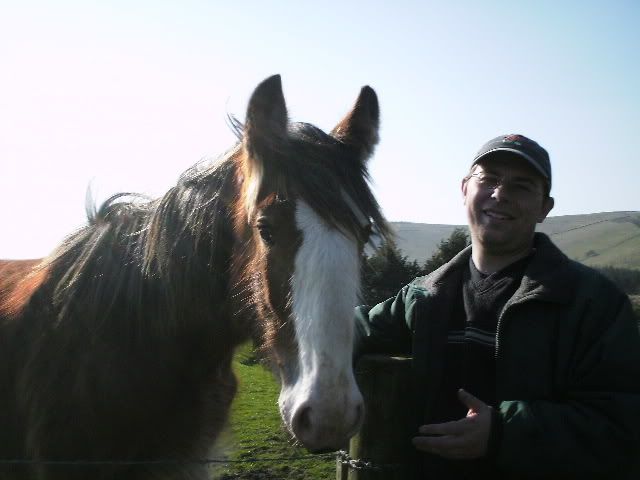 It took five attempts to get her facing the camera!
The daft little sod managed to pull a tendon in one of her legs, so she was on box rest for ages - and here she is trying to escape!
---
Cheers,

Daren
Very beautiful horses. I love Clydesdales.
Sally and Arwen, part 2...
Can hardly believe these photos were taken three years ago now!
Anyway, my friend Karyn came down to the farm to ride another friend's horse.
Here's Sally, standing in the yard while Harry was being brought in: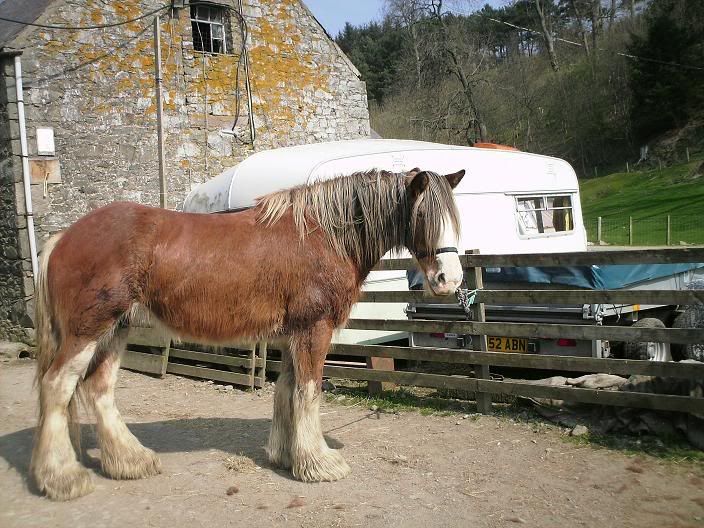 And with Harry, Susan's big (17hh) Standardbred: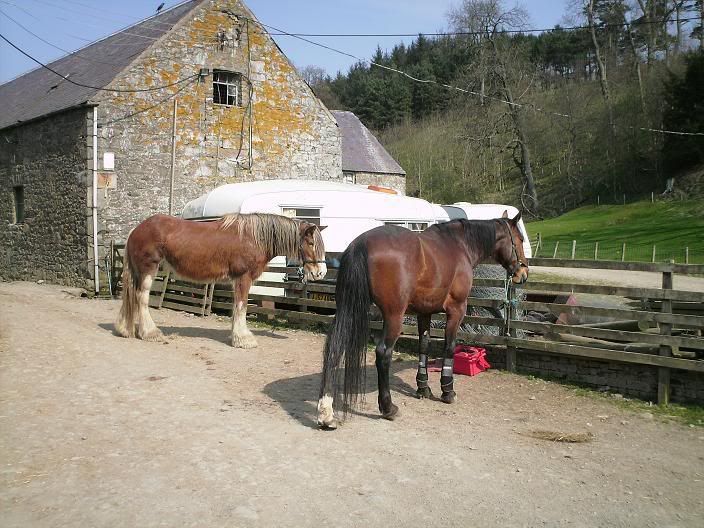 Looking like she's just stepped out of a salon...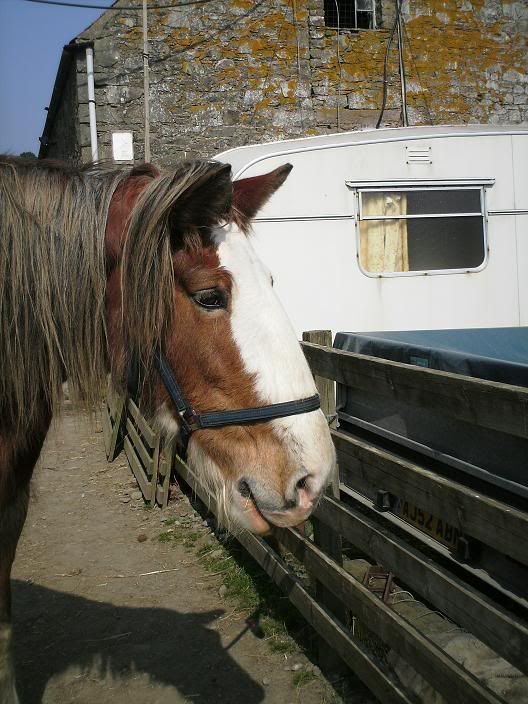 Here we are, pausing for a photo-shoot just up from the yard: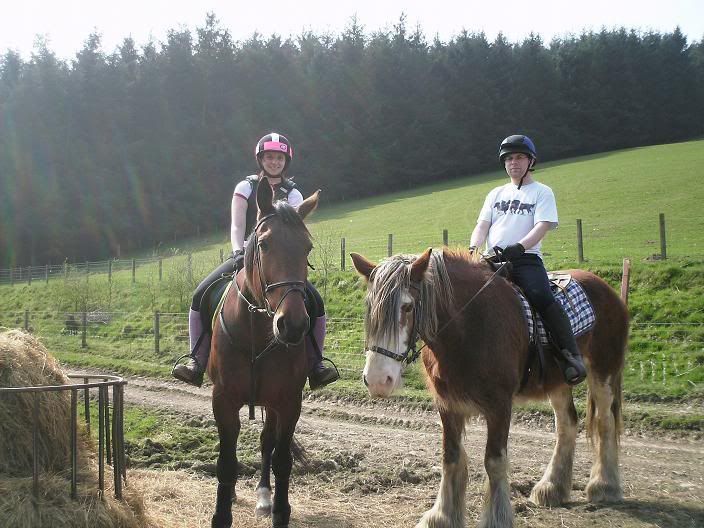 Sally dawdling at the back: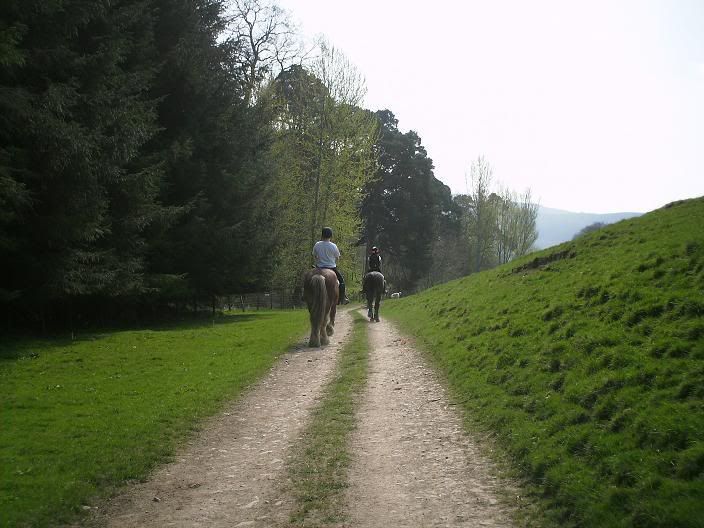 That Western saddle was quite comfy!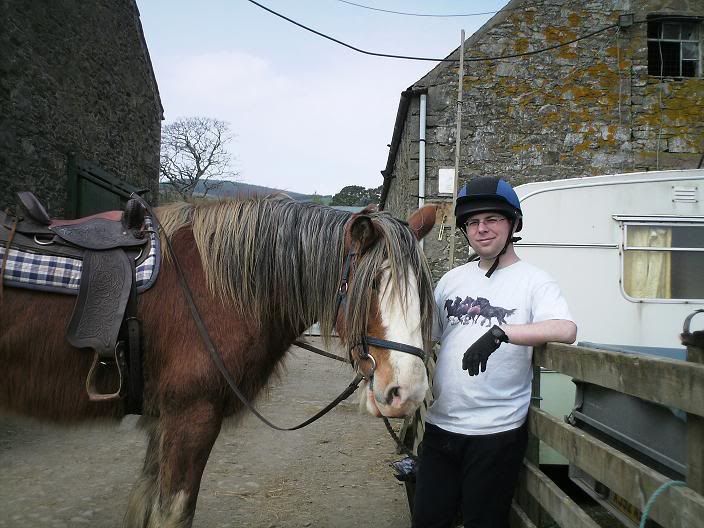 My favourite photo of Sal: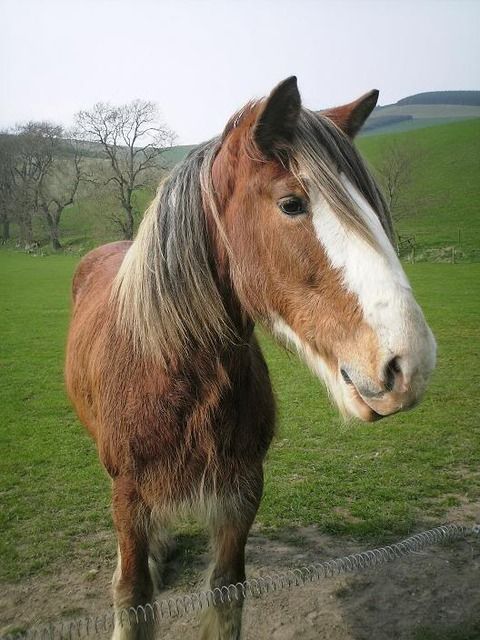 Arwen eavesdropping: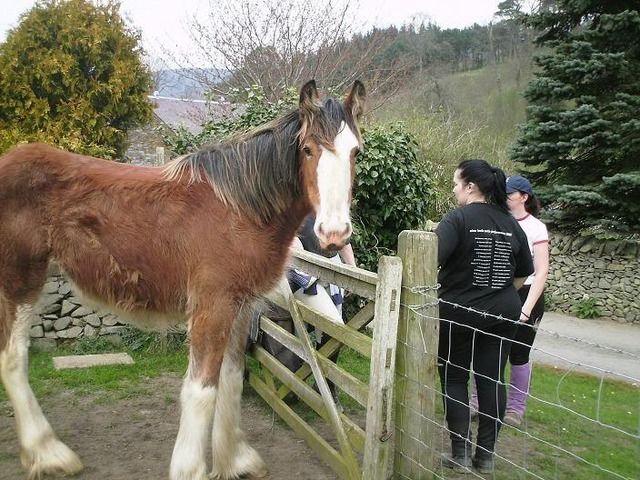 Mum and baby: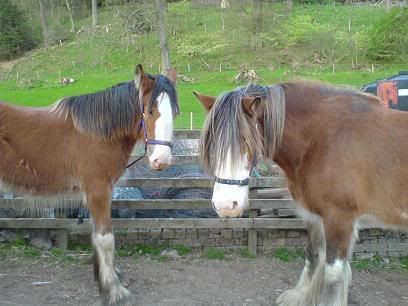 Sally checking out Harry: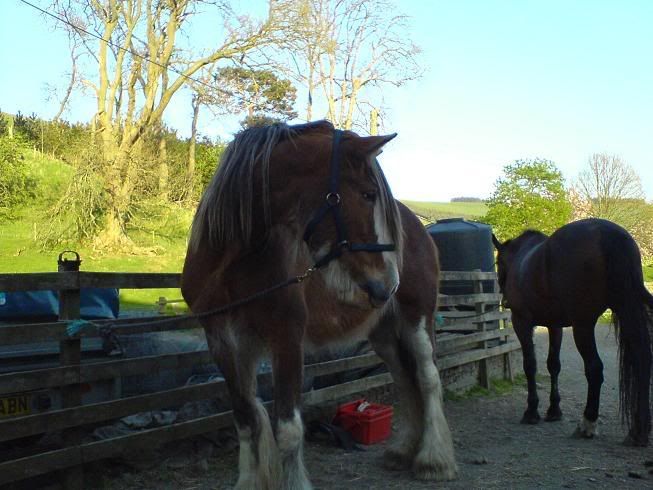 Harry did have a bit of a crush on Sally, which was quite sweet. Pity he was gelded...!
---
Cheers,

Daren
I know he's not a Clydesdale, but Susan did let me have a shot of Harry while Sally was off to get covered: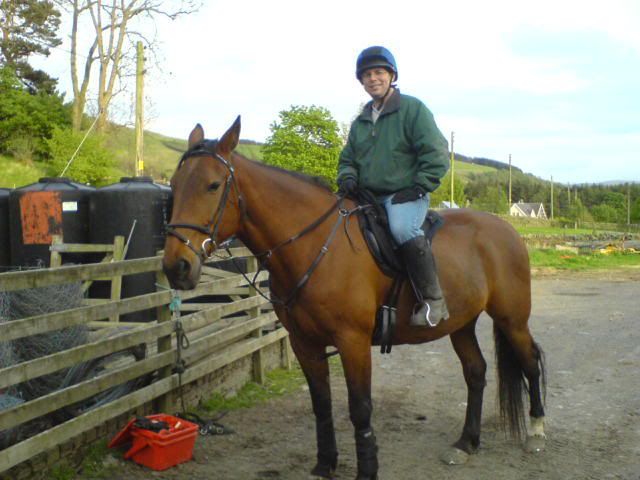 ---
Cheers,

Daren
Heavy Horse Evening, 2007:
The president of the Clydesdale Horse Society, Tom Tennant, opens up his farm to the general public during the Borders Festival of the Horse. This was from the first time I attended, and judging by the photo, almost my last!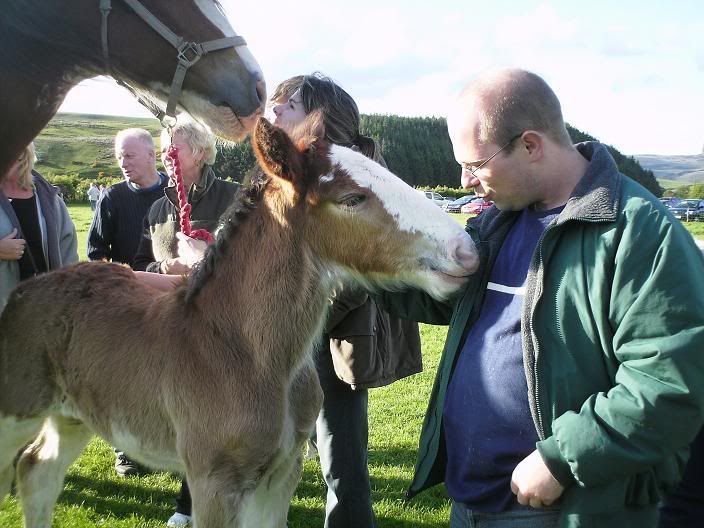 In one field, there was six mares and foals roaming freely - meaning that you could get some nice photos if you persevered!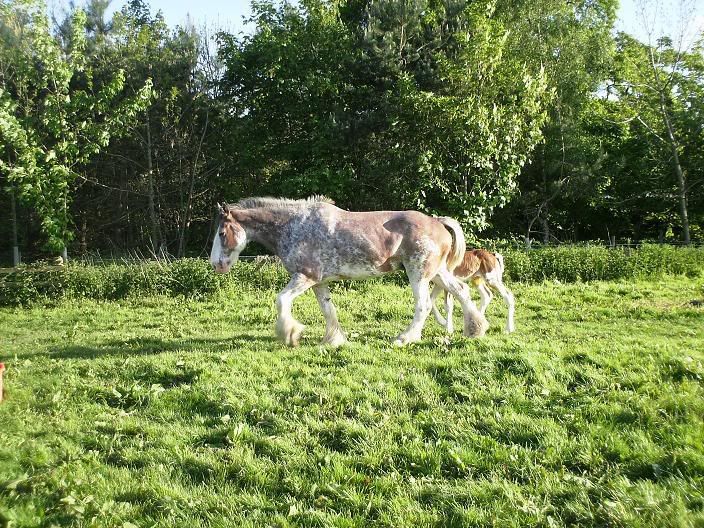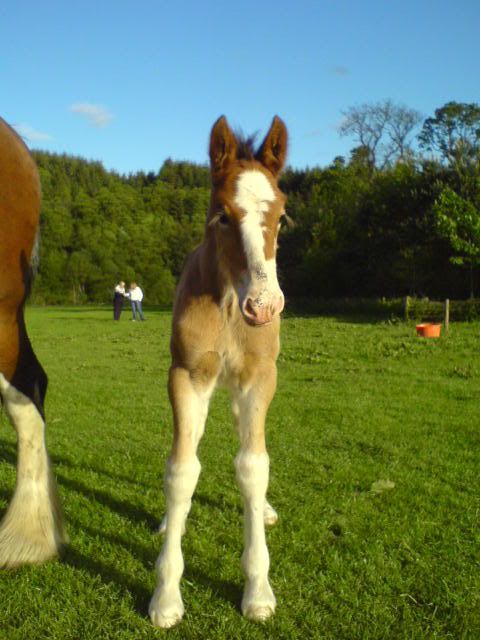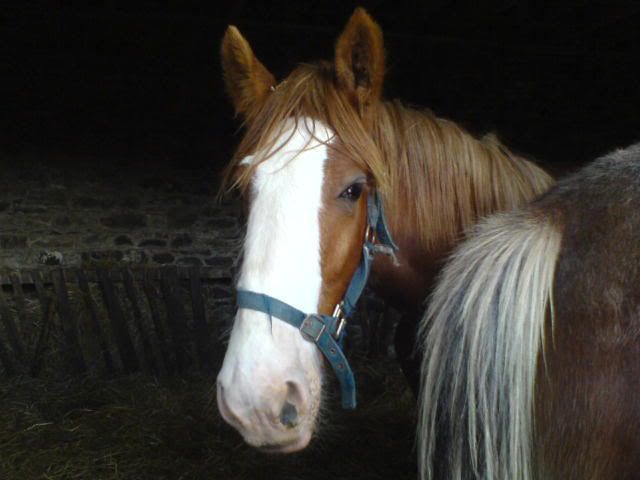 Black stallion: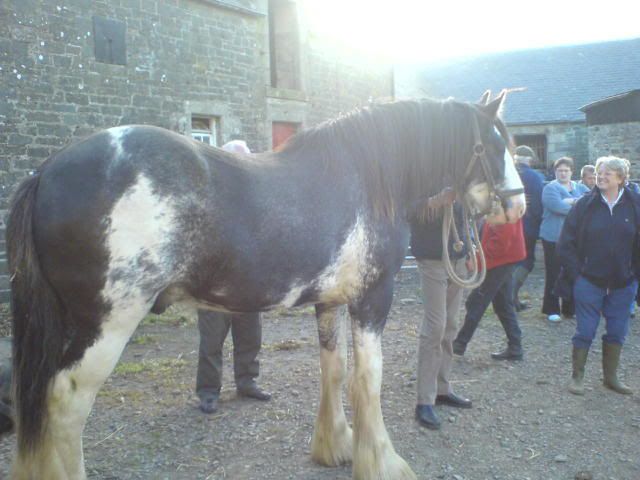 Storm, the other resident stallion: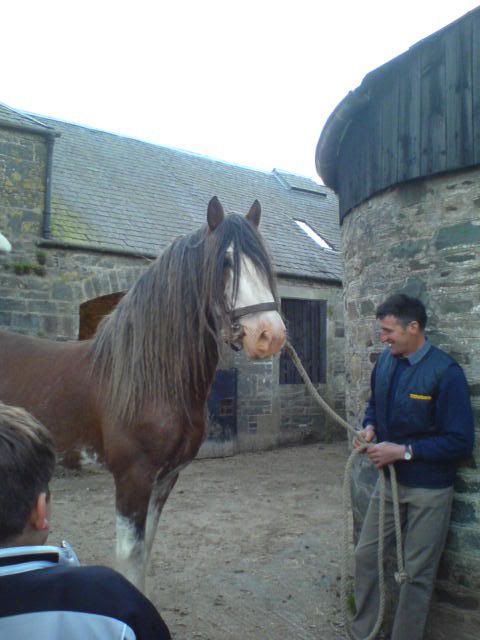 Just before we left, Tom invited Susan and I to have a look at his mares - this one is Storm's mum, Tara: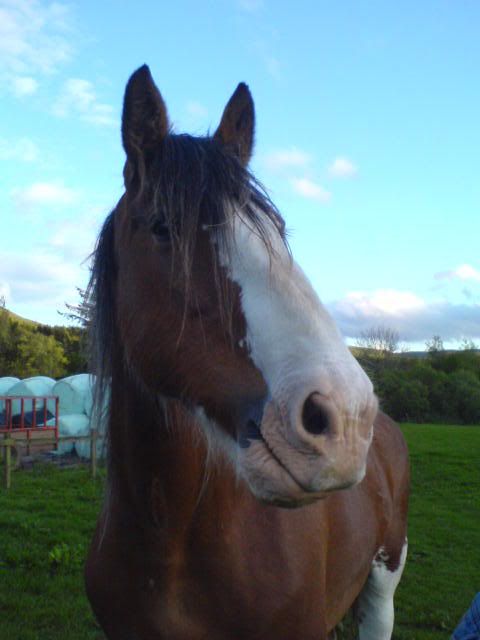 These were taken a year later. This 18hh gelding was the newest addition to the herd: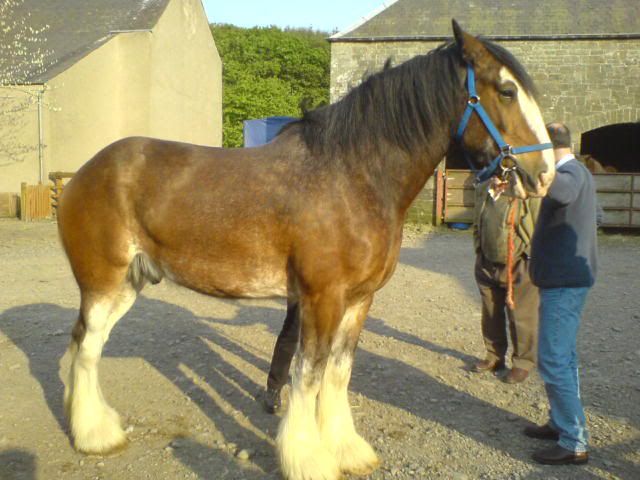 A chestnut filly...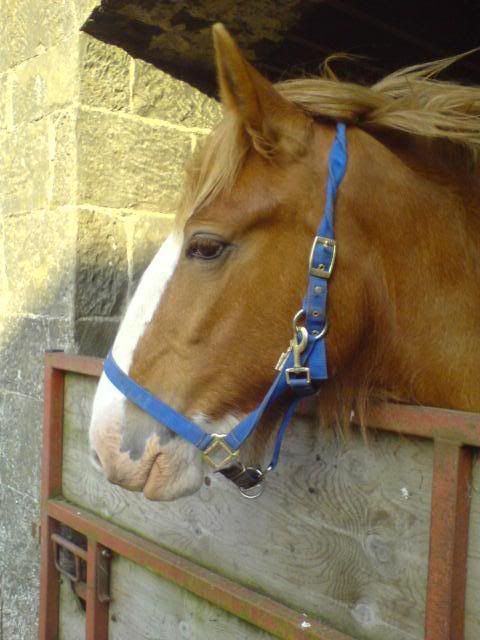 ...who was VERY inquisitive!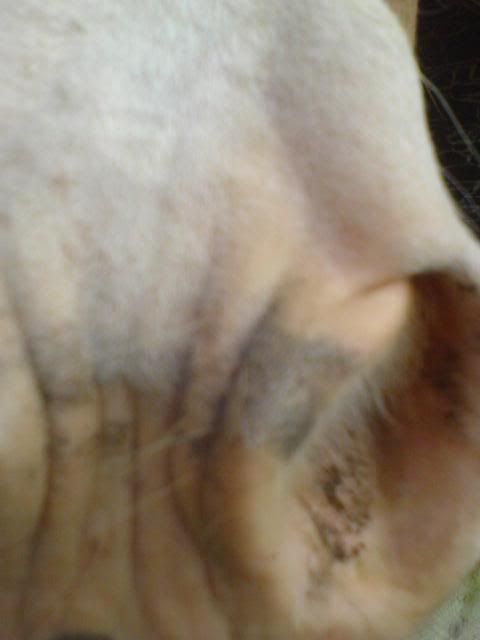 This little guy didn't want to come very close...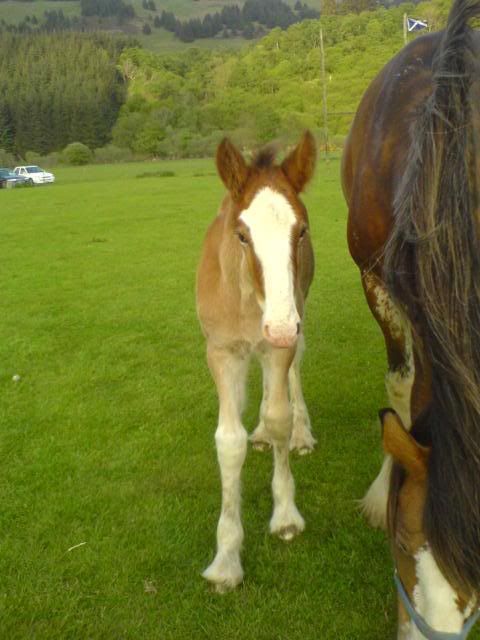 ...at least to begin with!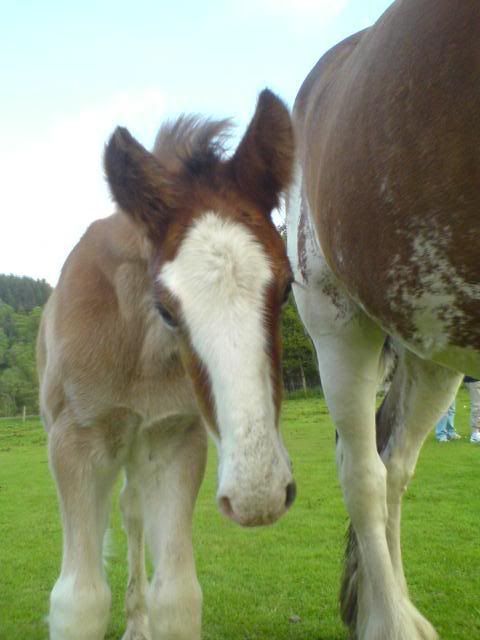 I love this picture - he just looks as though he's thinking "Dude, what you doing??"
---
Cheers,

Daren
awww when harry met sally :P
cute Clydesdale's are lovely horses
Omg, I think I'm in love! Arwen has such a lovely face. She looks like such a sweet girl!

Wonderful photos, thanks for sharing them!
Some more from the Royal Highland Show:
2007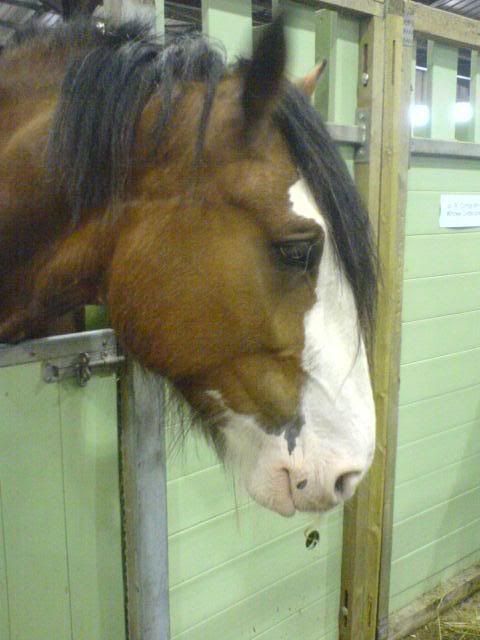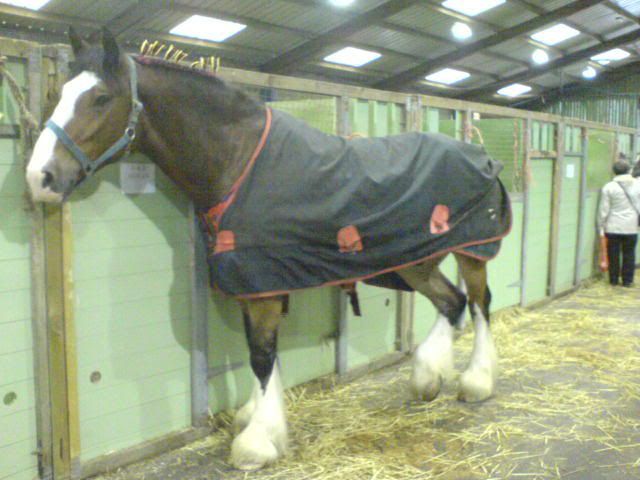 This one was gorgeous: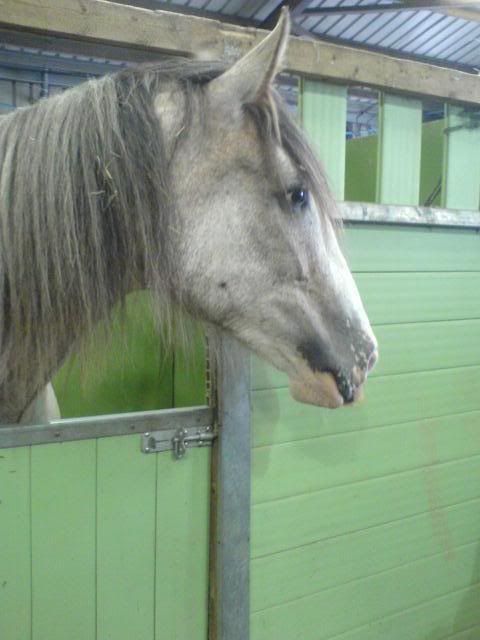 And she wasn't alone!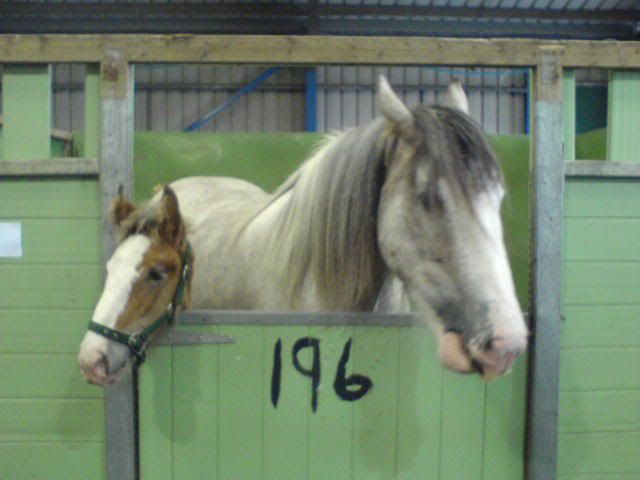 2008
An old friend (from the first post) - Jamie!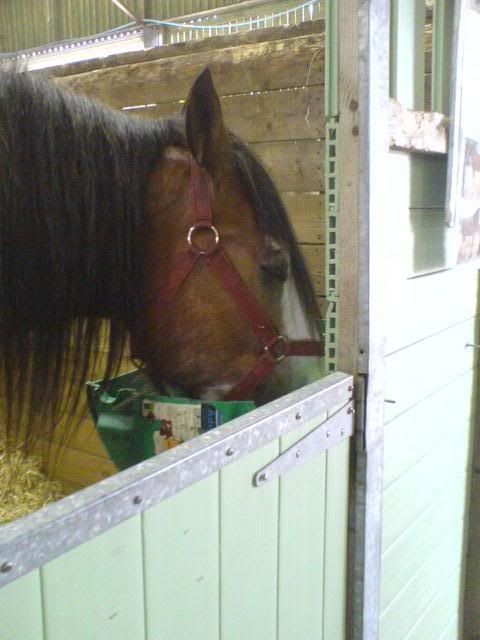 So many sleepy horses, despite the noise!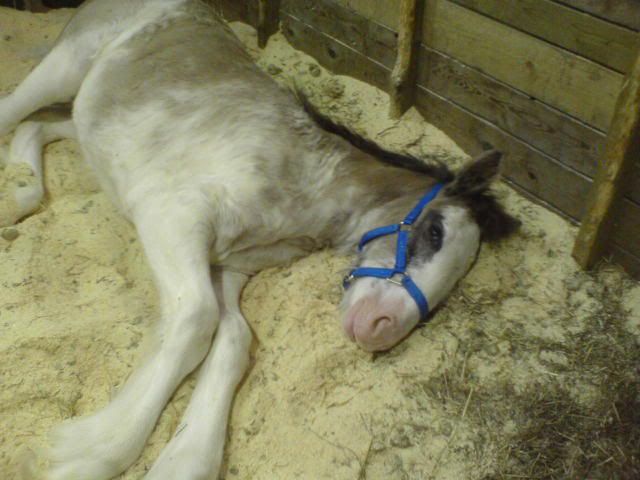 Look who it is!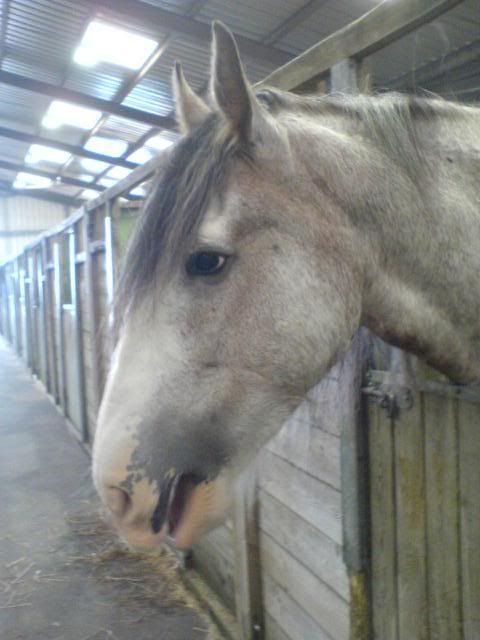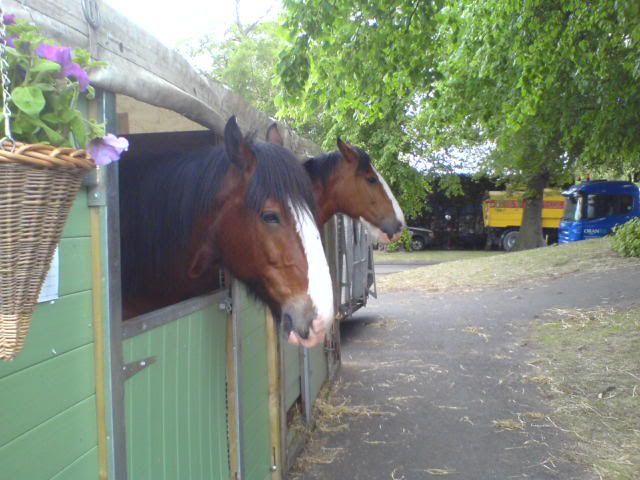 I went back a few hours later, and found Jamie taking a snooze...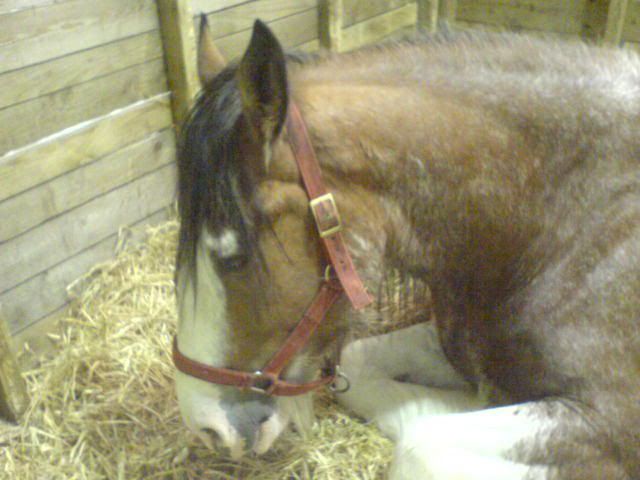 ...and my other pal, looking a little awkward!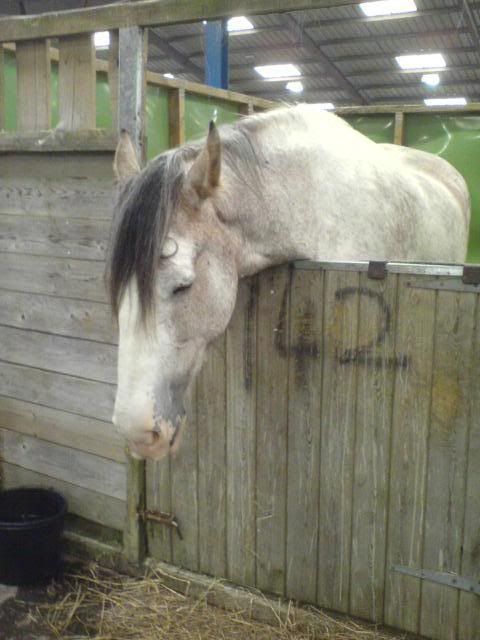 And then she fell asleep on my arm!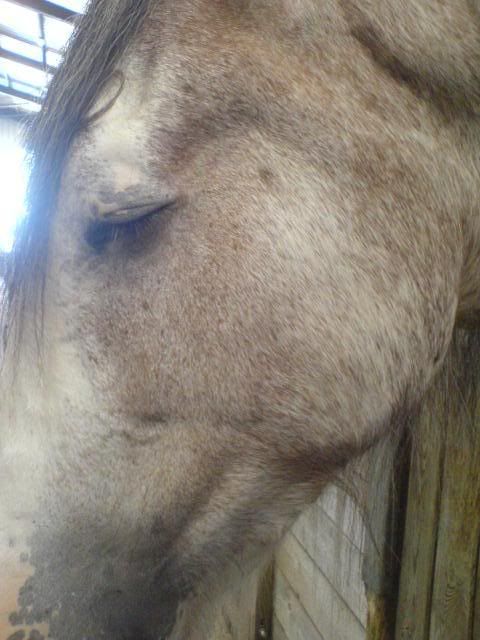 She was woken up a bit later, though, to strut her stuff for the judges: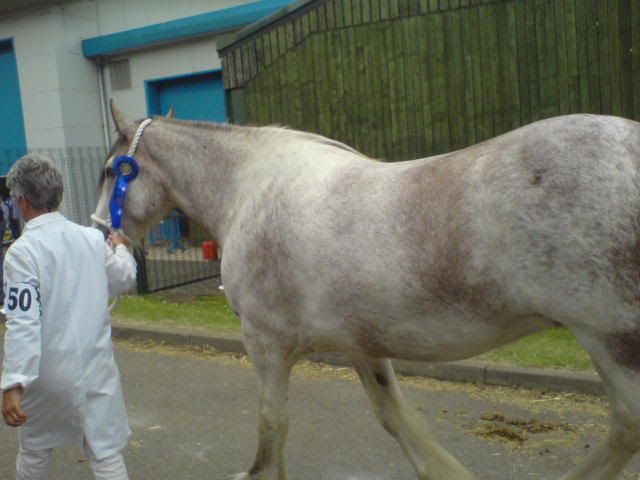 Please tell me if you're getting bored of these! I'm trying to pick the best ones!
---
Cheers,

Daren
Sally and Arwen, part 3...
Arwen, not long after a rather spectacular belly-flop in her muddy field!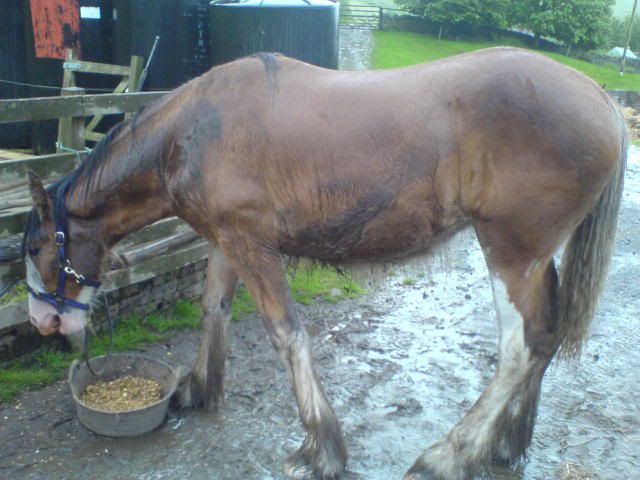 Looking a bit sorry for herself!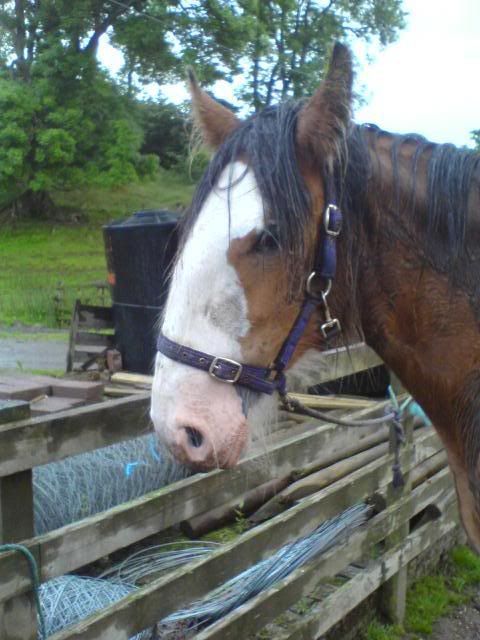 Her "begging face"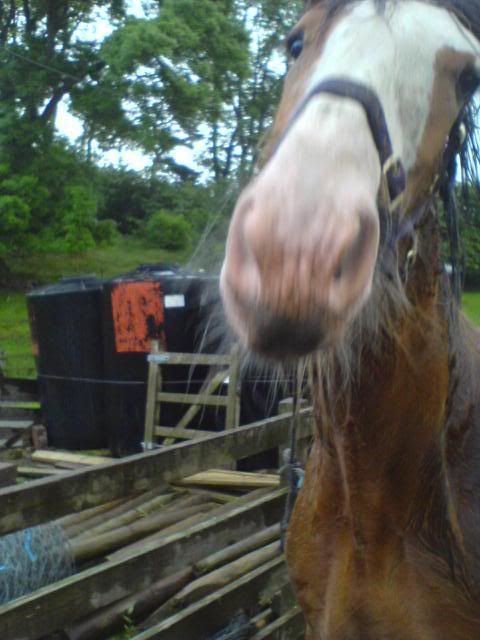 One of my favourite photos of her: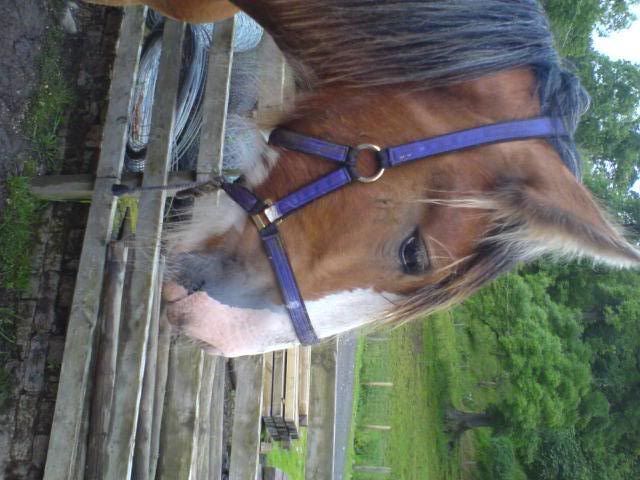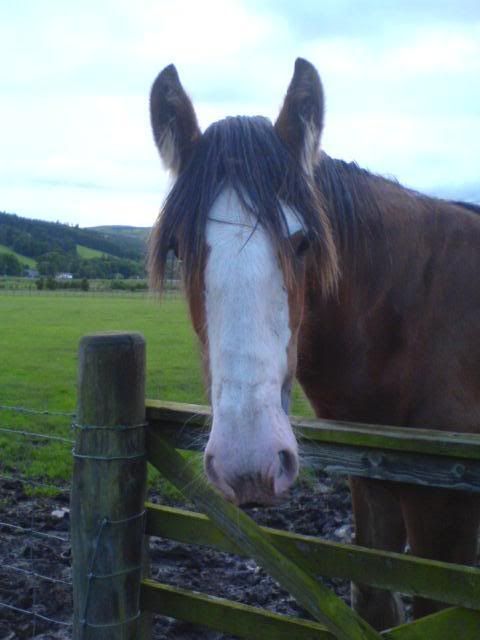 Look what she won!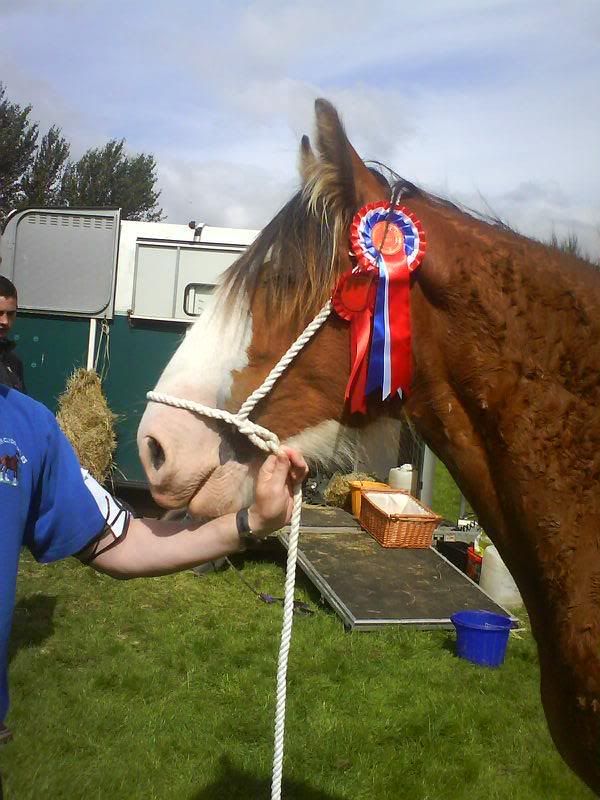 I took these after Sally came back from her "holidays" at Tom Tennant's yard: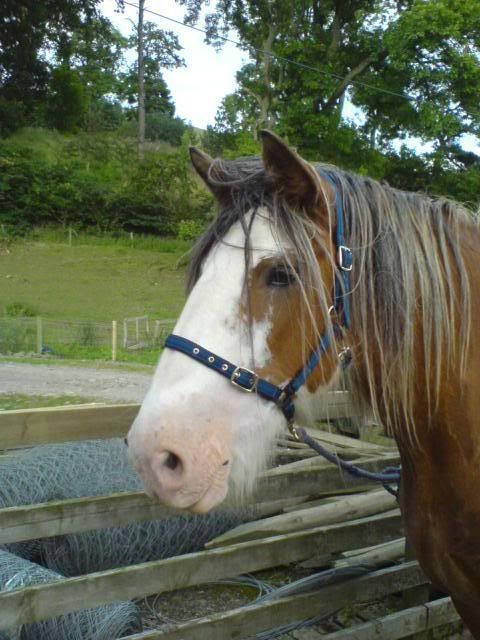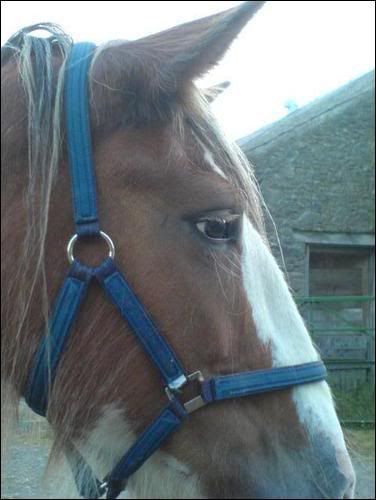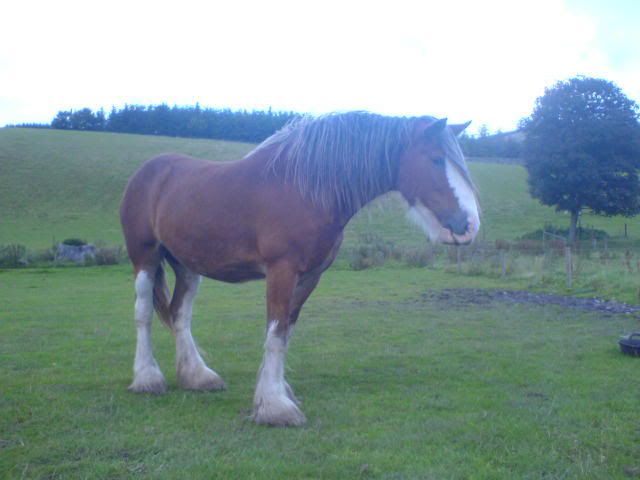 What I call the "drunken night out" photo!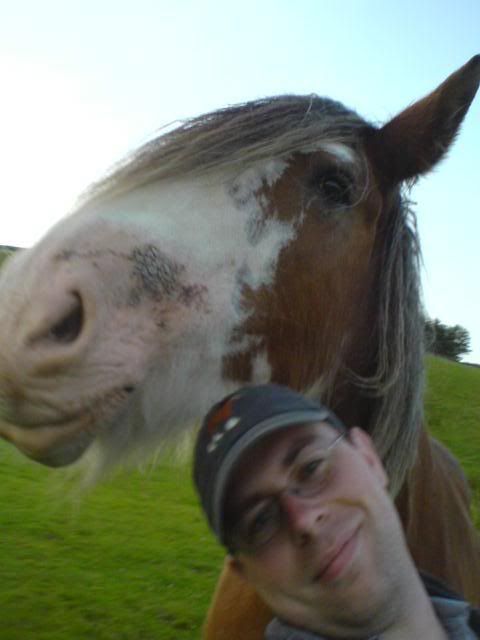 ---
Cheers,

Daren