Deliberate and shameless bumping of Cody, until more people coo over him and say he is sweet, or in the case of this one
Isn't he mule like!
I think someone here is getting themself a new equine best friend forever
.
Everyone needs a sweet guy like this in their life
Posted via Mobile Device
pics redone, hope these work now
Ground worked worked him for a while, then threw my friend up there to have a test ride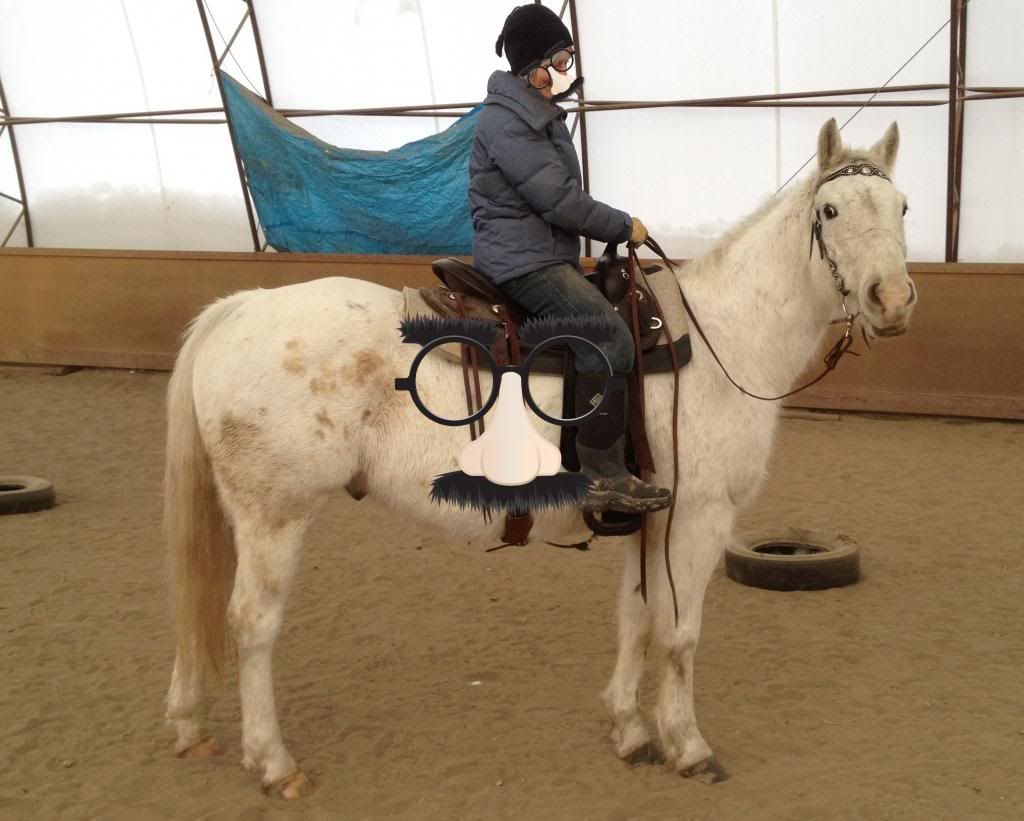 He was as good as gold, rusty, but a real sweetie, walked and jogged, and tried out a few 'buttons' he seems to have been really well trained at one time, stops off of the seat, neck reins etc. Then he ponied Wills around for a while, with much glaring at each other, they are both total hams.
After ground working Wills for a while we turned them both loose in the school and they both put more effort into rolling than they did with their work sessions. I think they would be happy to be hauled just for some 'sand' time.
Here?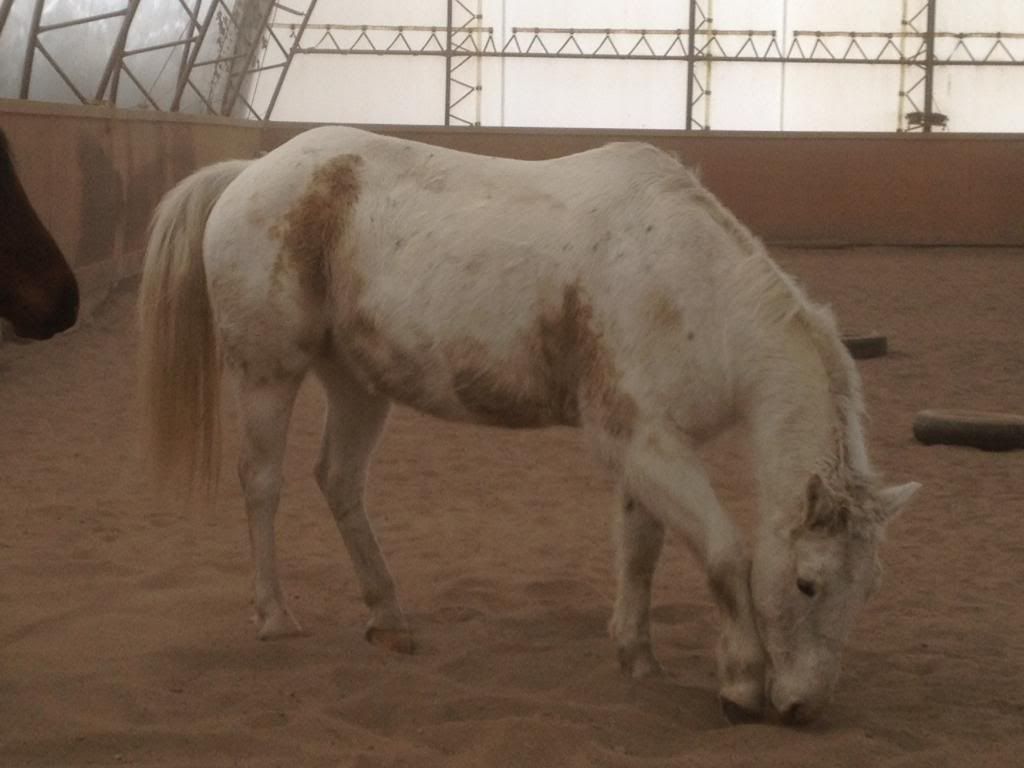 That will do nicely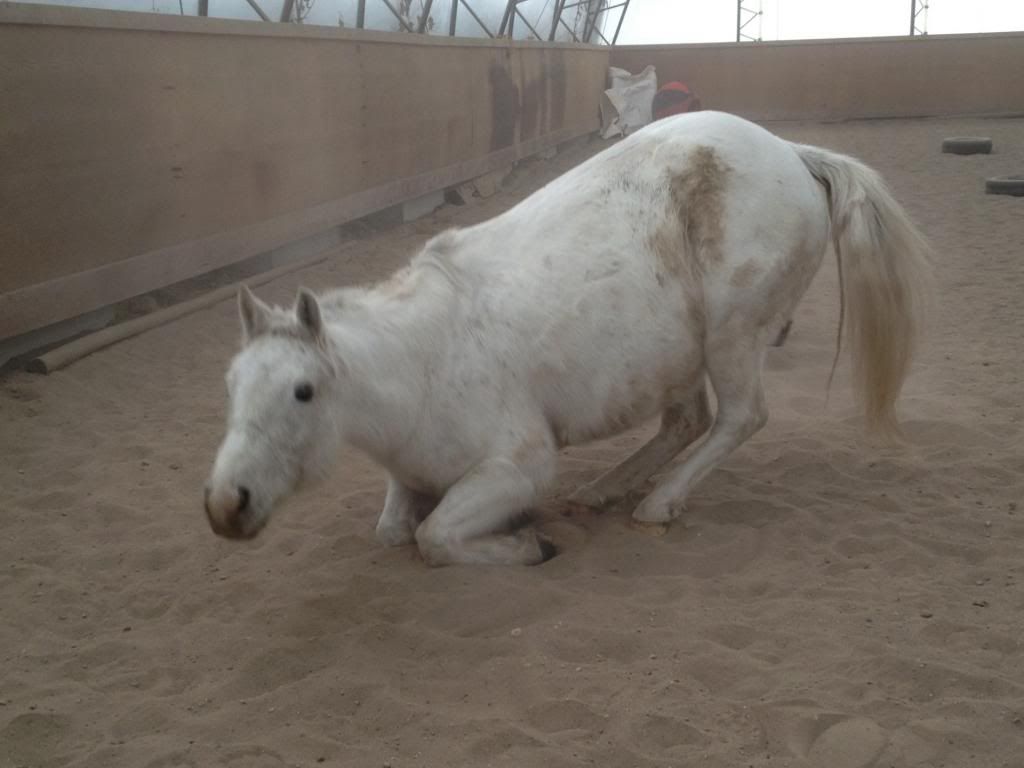 Going over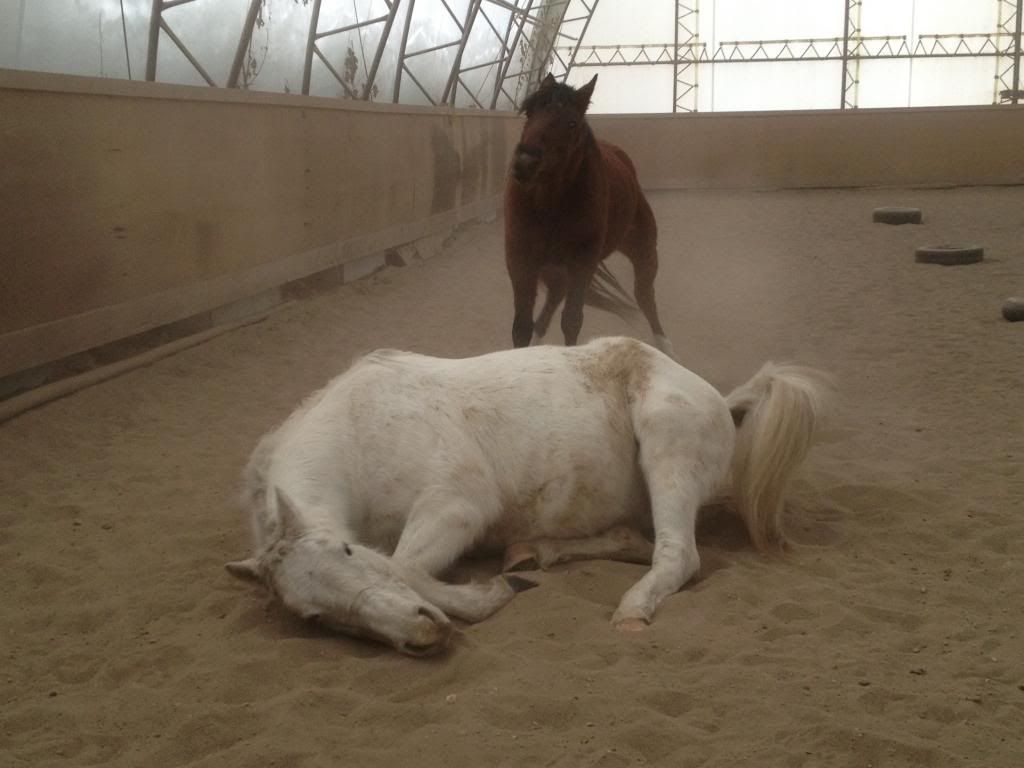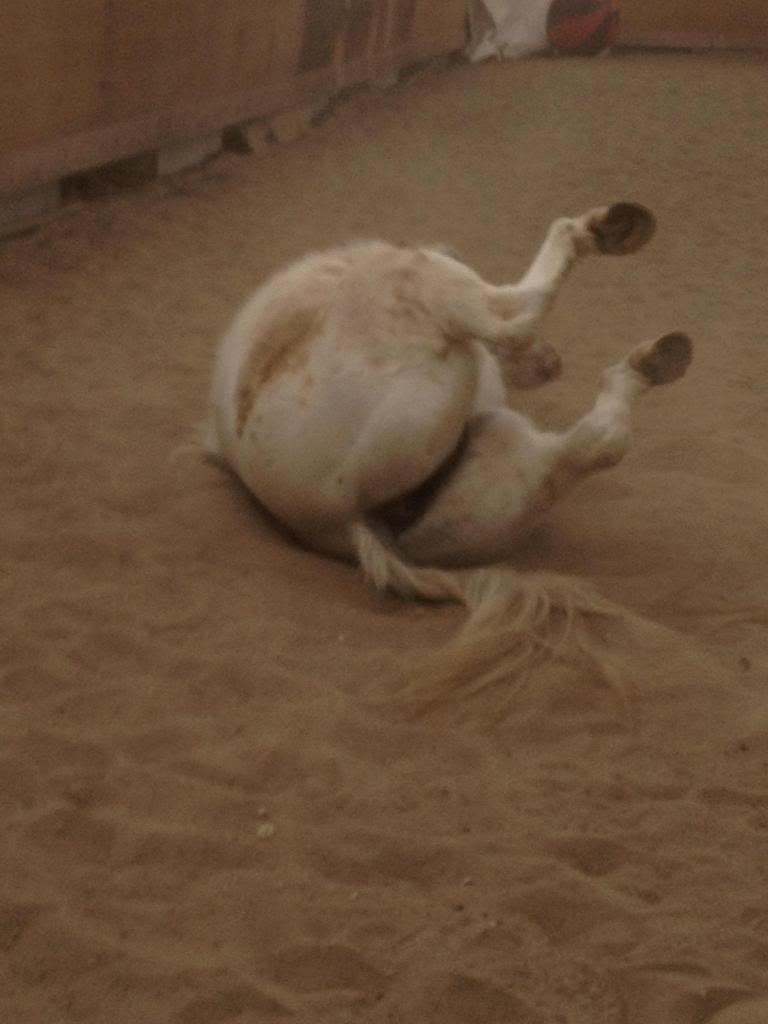 Guess I'll just sit a while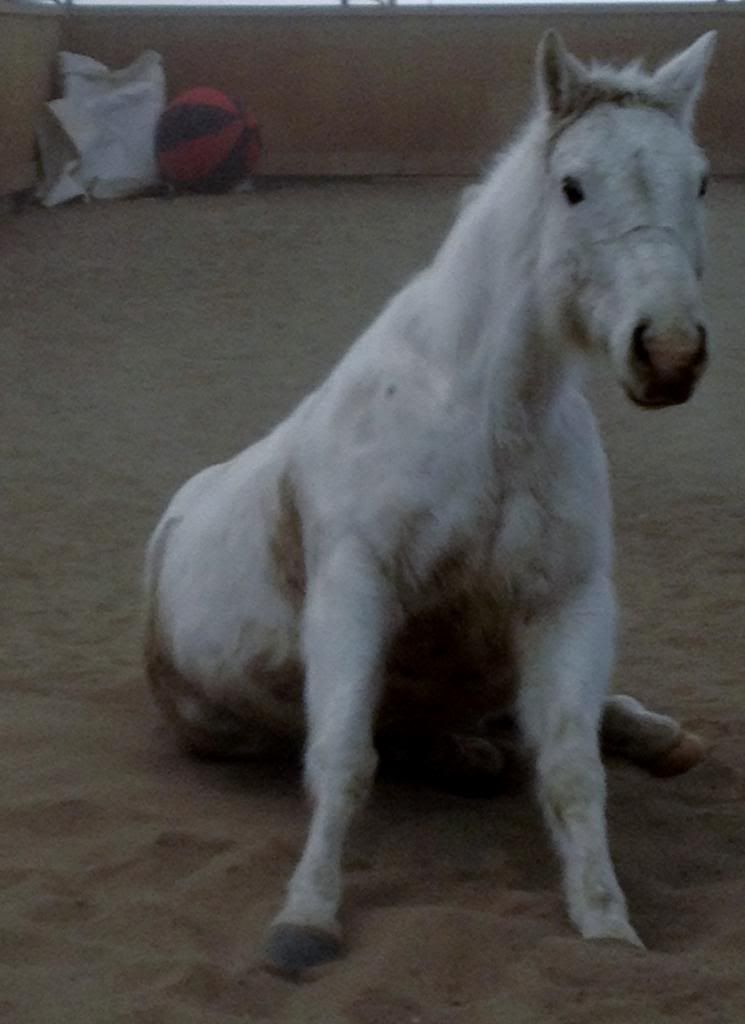 Wills gets in on the action