Cody's Feet are looking good!
---
So, weve had TONS of issues with mister Cody mans feet, he was foundered in one foot, and had an abscess that burst, and Chips galor! So we cant put corrective shoes on until his chips are all gone, and his hoof is stronger, but in the meentime, i bought him some fancy boots! Thought I would share pics of how they look!
Both fronts- You can tell the left one's not as good.
Front Left
Front Right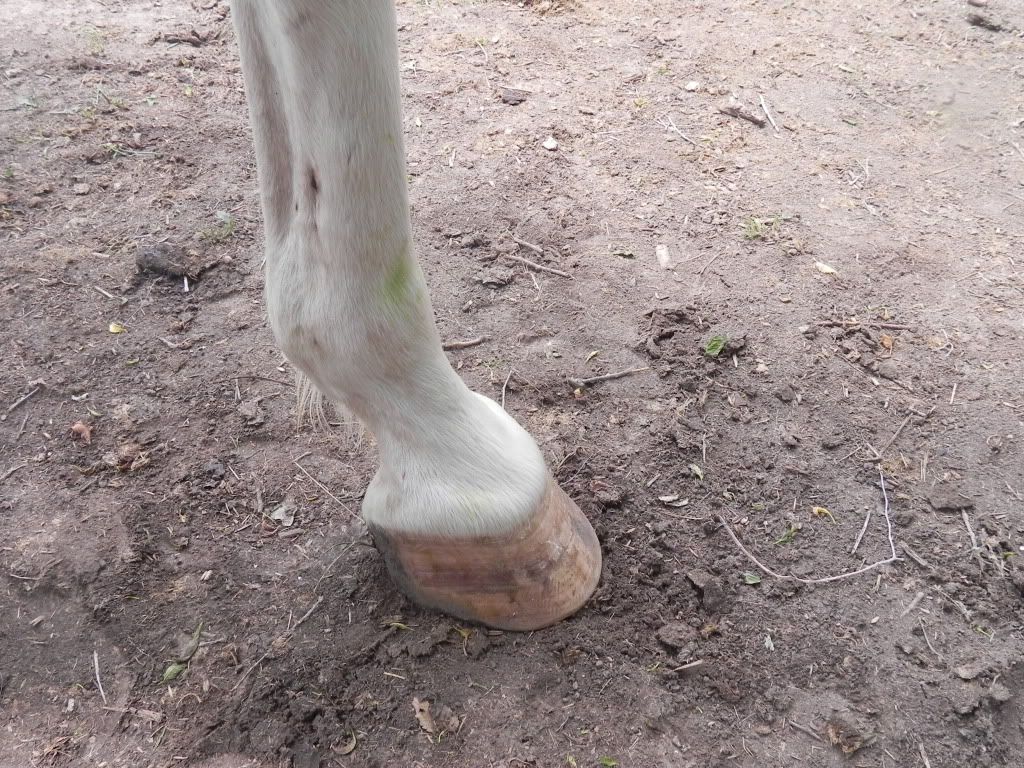 Yay! Boots!
Thanks for looking. :)
---
No hour of life is wasted that is spent in the saddle. ~Winston Churchill
Please pardon the grass stains on his legs. :p
---
No hour of life is wasted that is spent in the saddle. ~Winston Churchill