Awww what a cute guy!
x
---
♥ Seoul Searchin' for the Lovebug ♥
16th March 2009
Comanche day today. He was really good, the ground was still rather wet so just walk/trot, didn't wanna risk canter on the slippery ground. So lets just look at pics cause there isn't much to chat about...
Was a little slow to start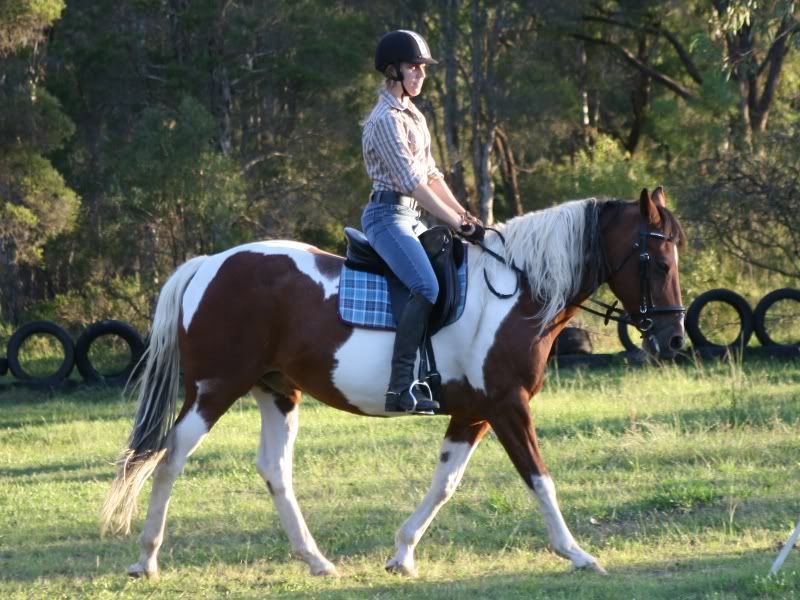 But once he was warmed up he was quite lovely
Lots of small circles to get him bendy and changing direction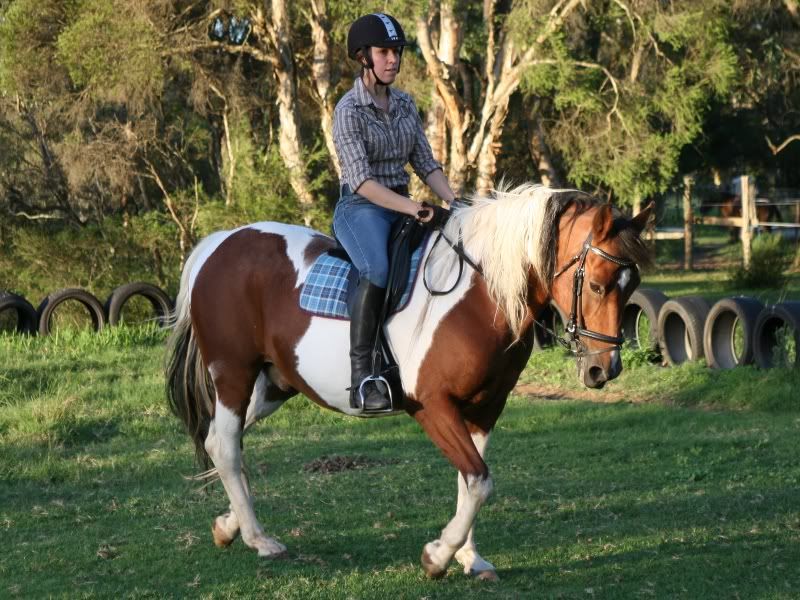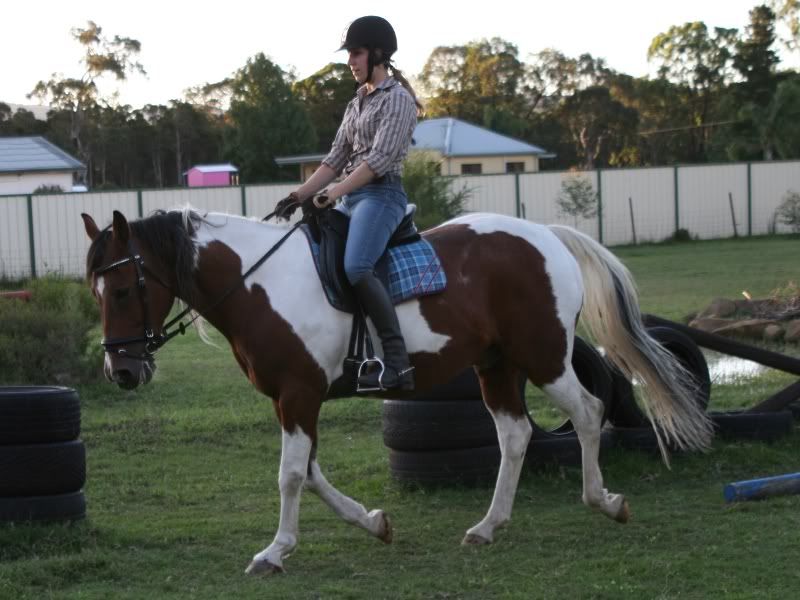 Had a good forward walk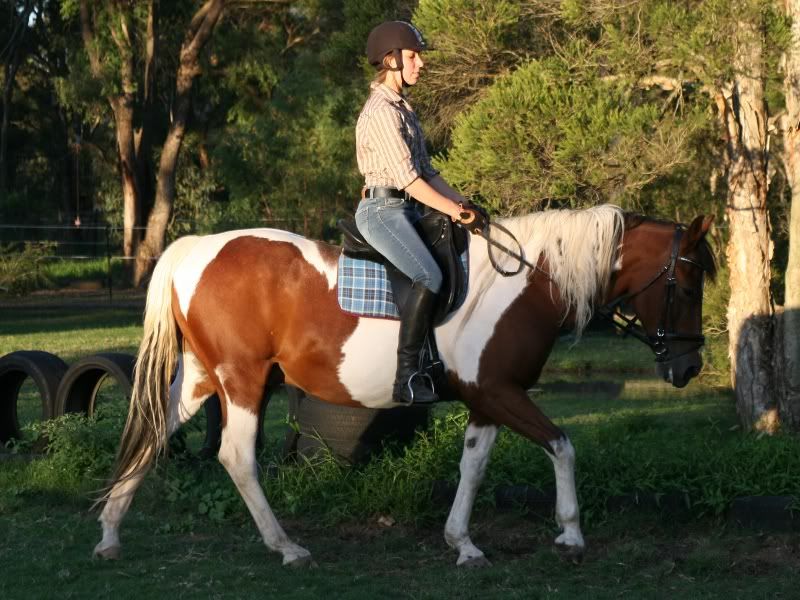 And pretty nice walk to trot transitions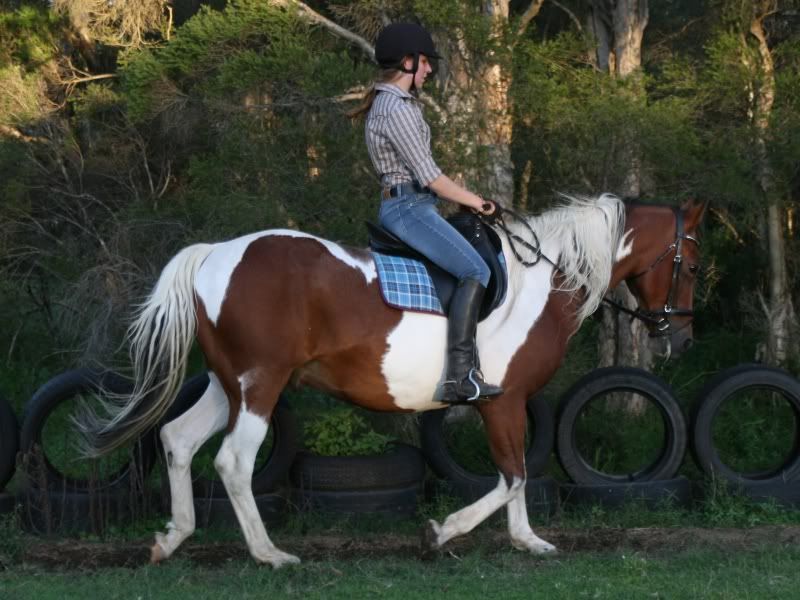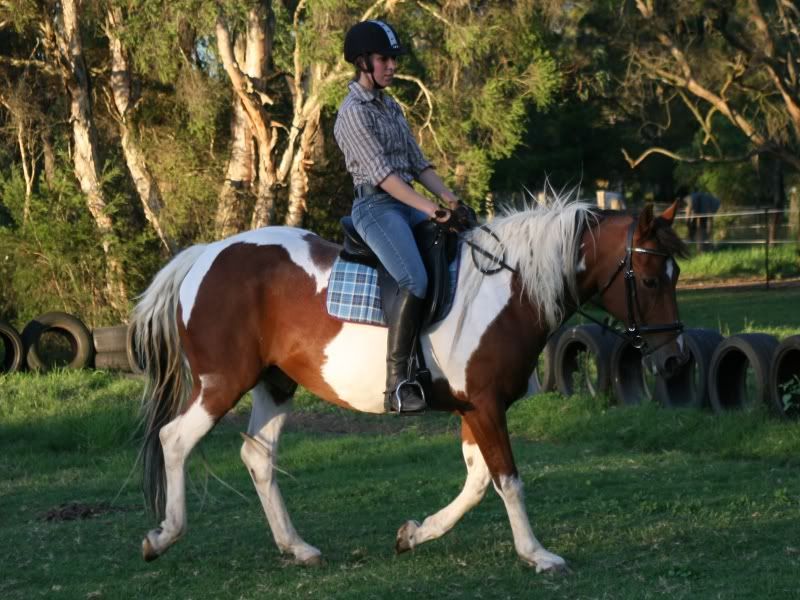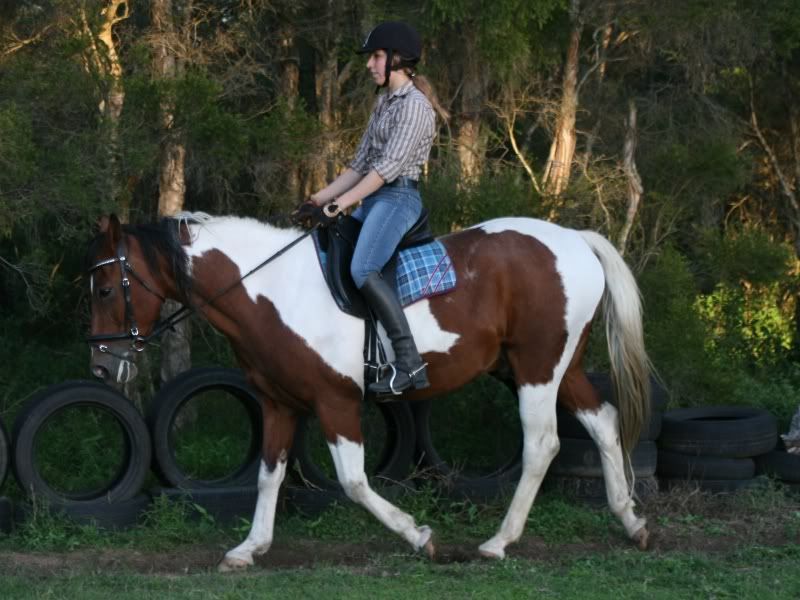 I did lots of sitting trot at the end, my thighs are so weak haha.
i am really not trying to be rude or pick a fight or anything, i'm just wondering, why are you so tight on your reins? i haven't taken lessons in a long time, and i've just ridden western two times this past week (not in a lesson) so i'm not really extremely experienced or anything, but my main problem when i rode (and i rode saddleseat) was that i kept my reins too tight.

i'm just wondering if you're supposed to keep them that tight and what the reason is. i know you're a great rider because i see you on here all the time and you look very experienced and have some great horses!

i'm really just asking a question, not trying to critique you on your riding.
Not a problem. In English we ride with a light hand to bit contact. So the reins are not tight as such, they are just holding a contact. Com has a nice relaxed mouth and I can just feel his mouth. Also I keep my elbows and shoulders nice and soft to move with Coms head as it bobs in the walk and canter so I am not catching him in the mouth, just keeping that nice contact. If anything I think my reins with Com can be a little long at times and I let him drag on my arms...
18th March 2009
Com day. Work wasn't too bad today so I came home in a decent mood. Saddled Com up, mum had him groomed and ready for me, gotta love her! And Dad was photographer today, came out after we warmed up.
So Com was slow as usual to warm up and I decided to work on our transitions today. walk to trot to canter and back down. Once he realised what I was doing he was pretty good, at first he was a little sluggish and trying to run into the canter but he didn't take much to get over it...
Trotting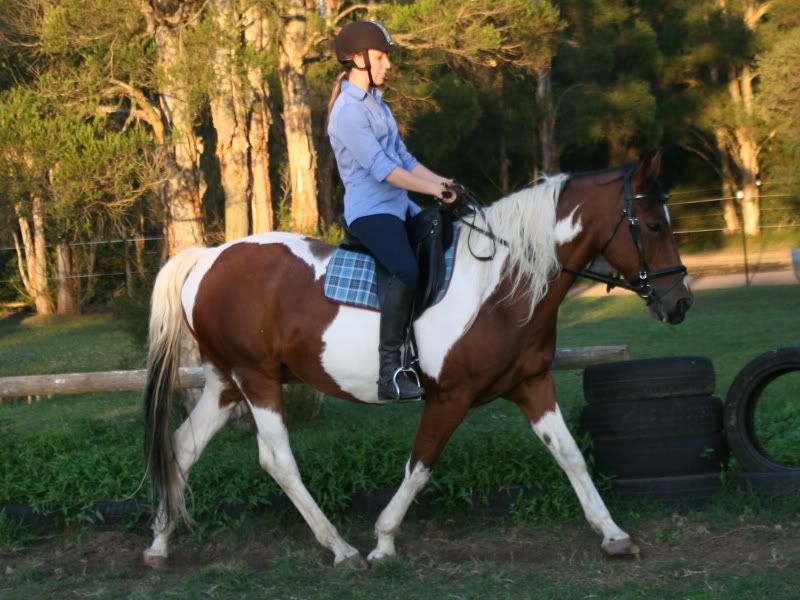 Canter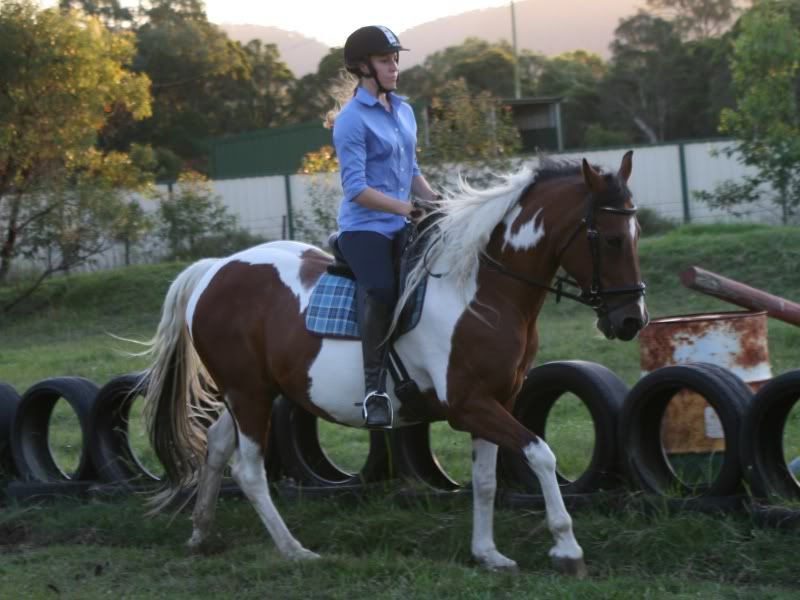 More trot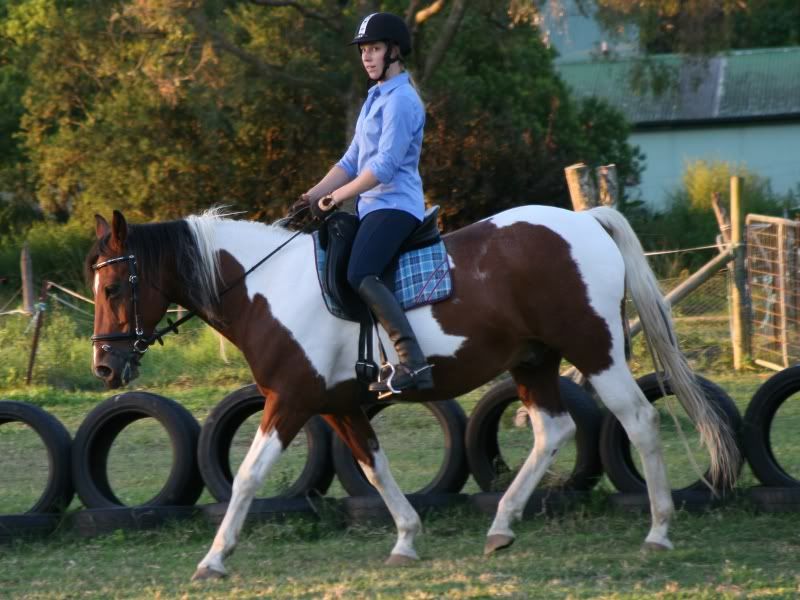 And canter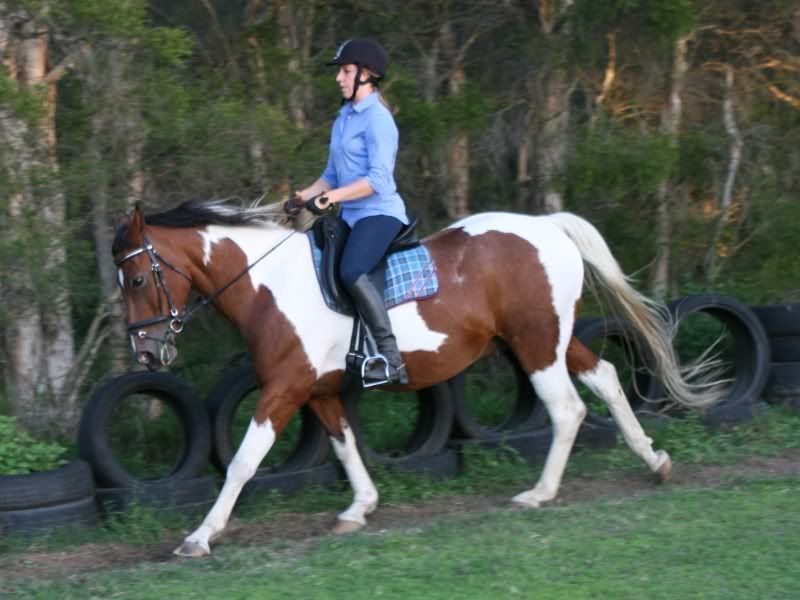 And trot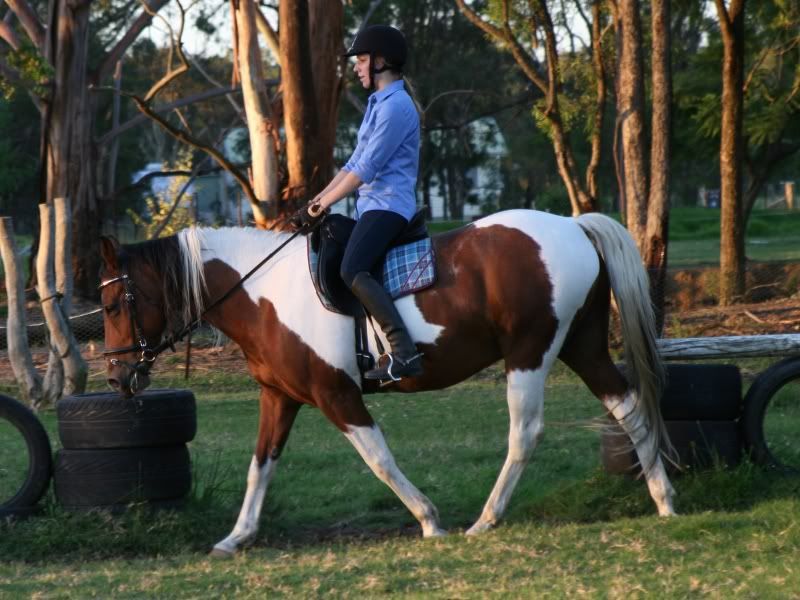 The End :)
What a gorgeous horse! I can't help but imagine what he looks like in western tack. Ha ha. He really is gorgeous, such a pretty neck and head, and those markings are to die for. :]
28th March 2009
Perfect day today and I had to work. But when I came home I saddled up Comanche and took him for a whirl :) The ground was still quite wet so no cantering for his big soup bowl feet in the arena but we did lots of trotting and cantering outside the arena. Also I have the best mum ever, she washed Kai for me for the show tomorrow and he is all cute and fluffy and clean. Hope he can stay like that, he is rugged up tonight in a grassy yard but he will find something to get filthy on.
So here is Com's pics from todays ride courtesy of my father...
walk/trot? I dunno he was very slow to start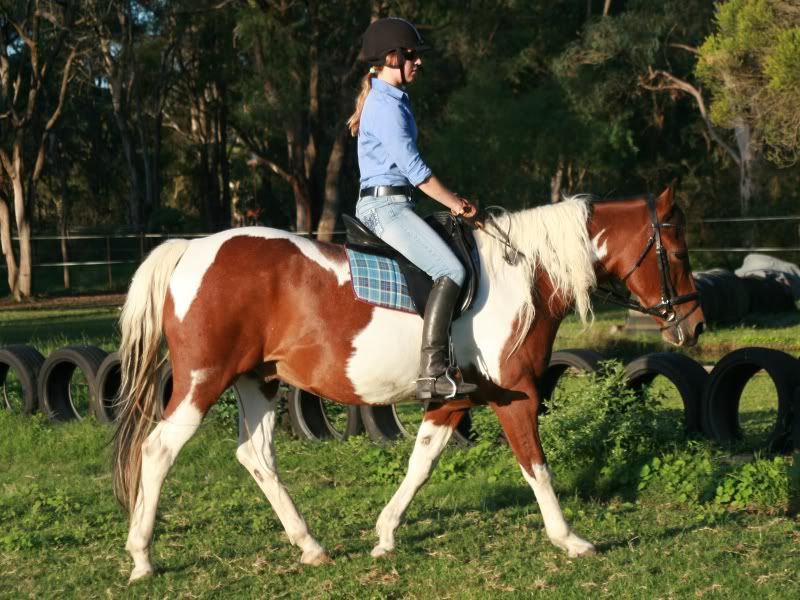 Stretching and scratching as we walk up and over the mound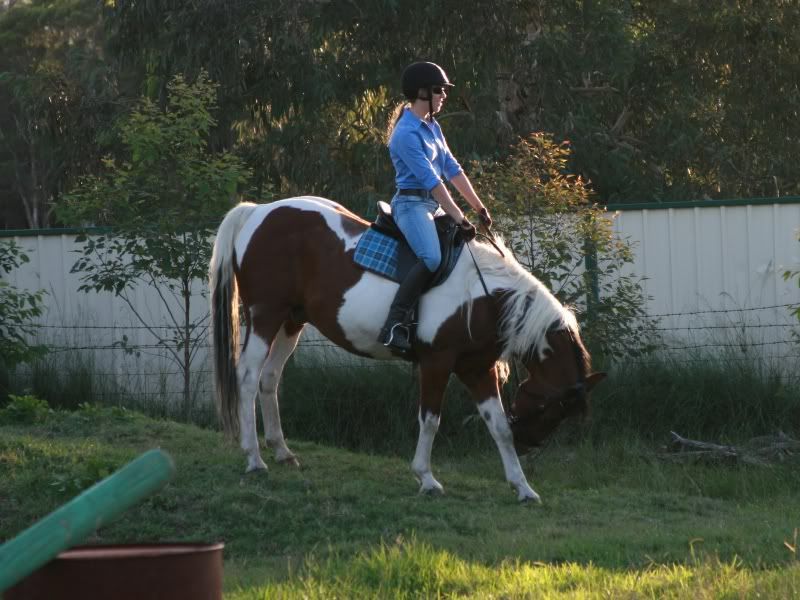 Coming into the arena to work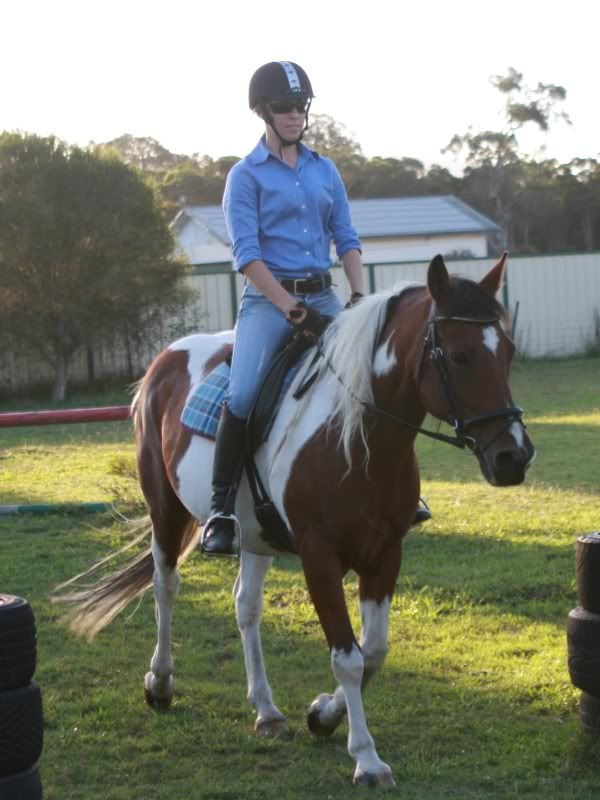 Trot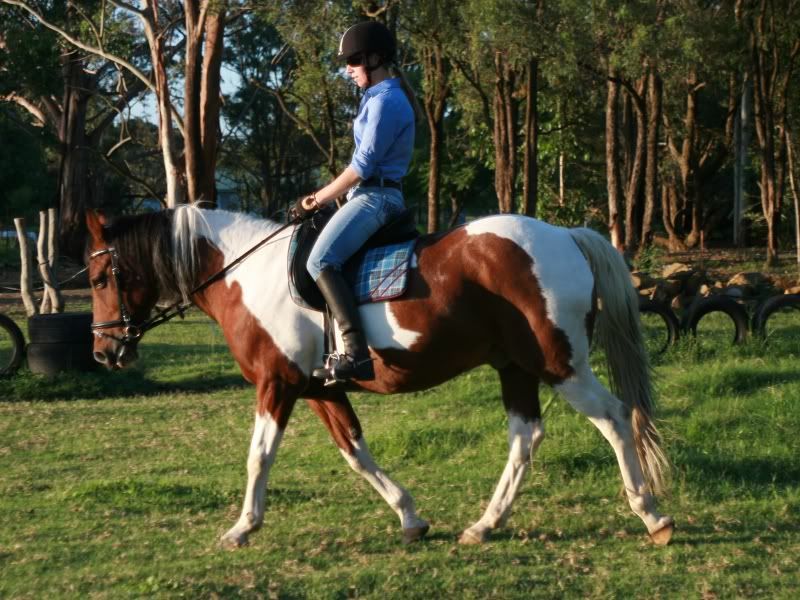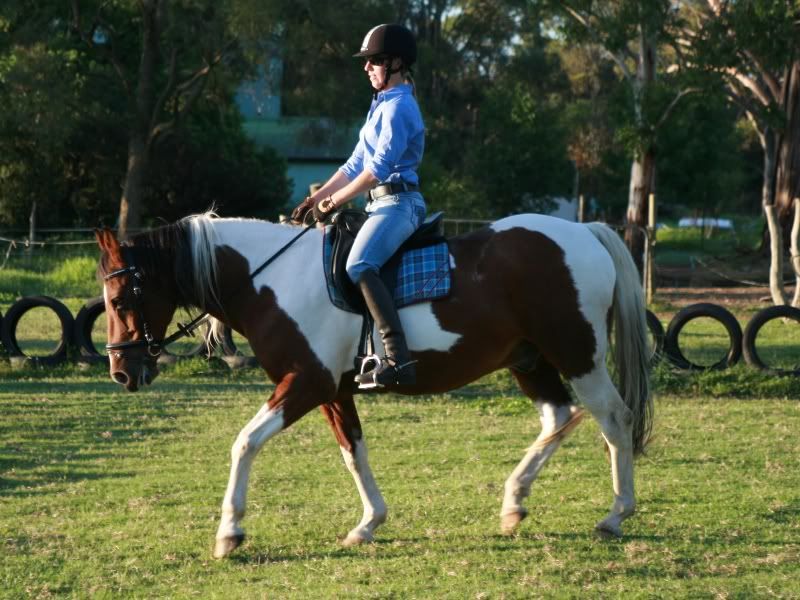 Cantering around
Being a big fat heavy head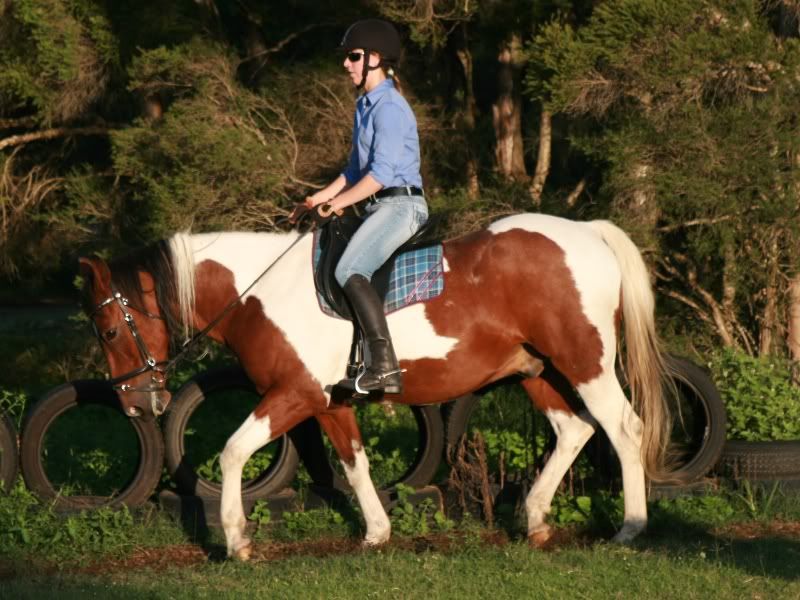 Preparing for halt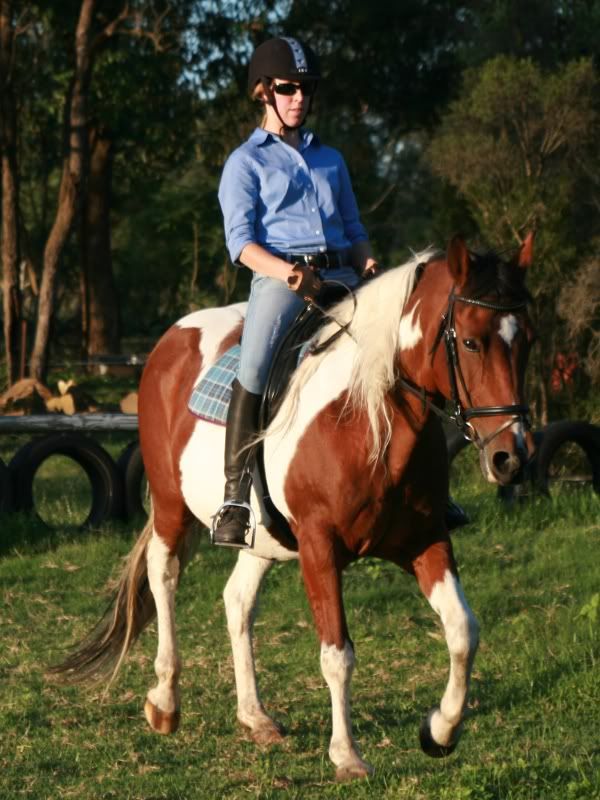 And a spastic halt
We then did some half pass and leg yielding at a walk but dad had already gone back inside, the mozzies where hungry tonight. He was really good today and can't wait for the ground to dry up again!
What a shame, the photos aren't appearing :(
x
---
♥ Seoul Searchin' for the Lovebug ♥