4th July 2009
He had had about a week off, groan, but the crappy windy weather I didn't get a chance to ride earlier. He was surprisingly not too bad, not great but ah well. Didn't canter cause he was slipping at the trot in the muddy places so just a little w/t and then finished up.
Flipping out at his shadow as we walk over poles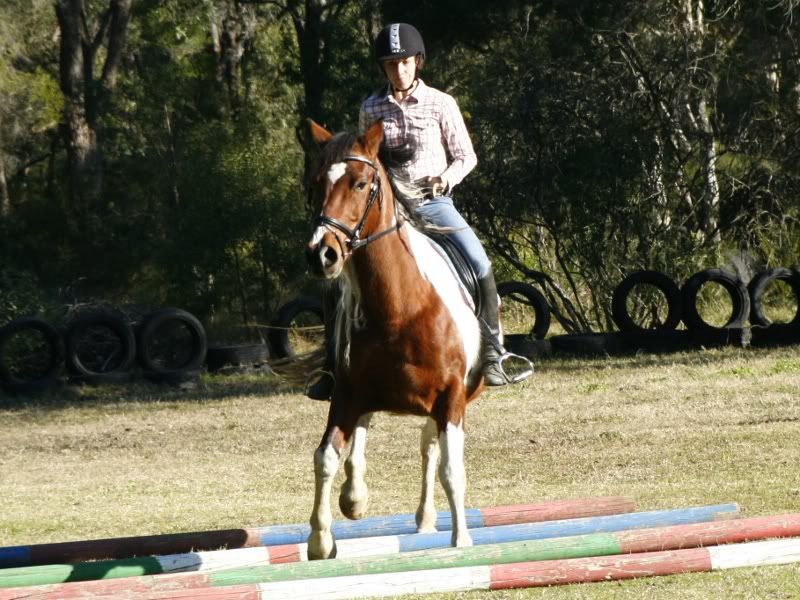 Then doing them calmly
His trot was not too bad, me on the other hand, barf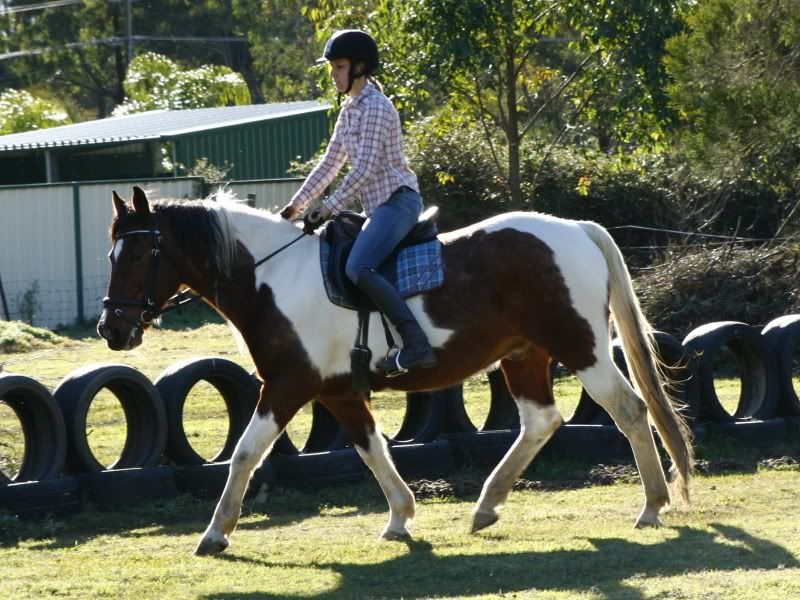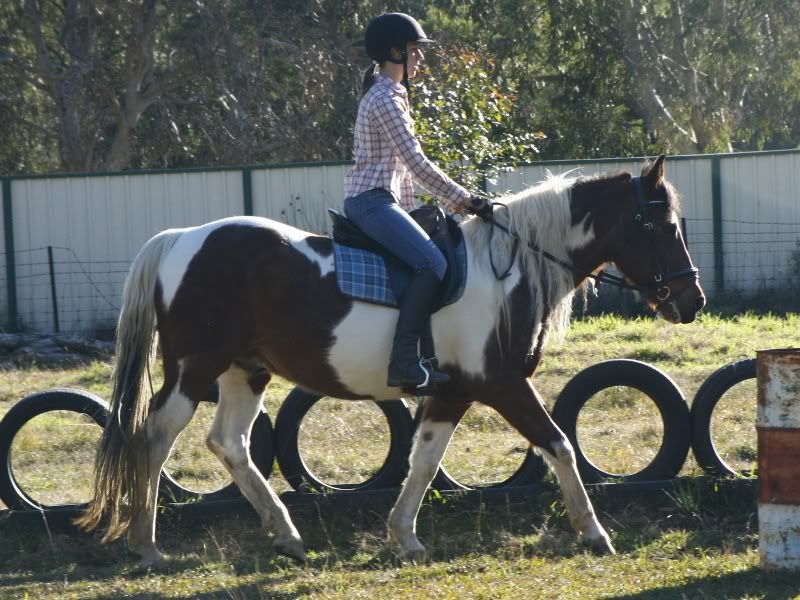 Doing his lip flapping :S
And that was it for him.