Combined Driving comp: Harley and Chili Pepper
---
Last weekend was our big combined driving competition. After dressage I was in first in Preliminary VSE with Chili AND in Training Single Pony with Harley! After all was said and done we ended up second (both equines). Not too shabby! :)
Hope you enjoy the photos! :)
Chili Dressage: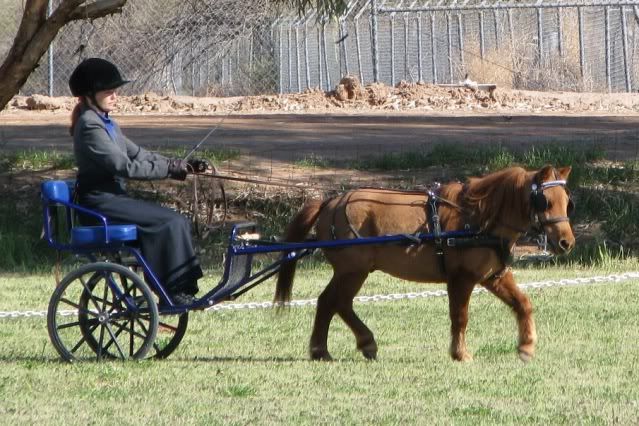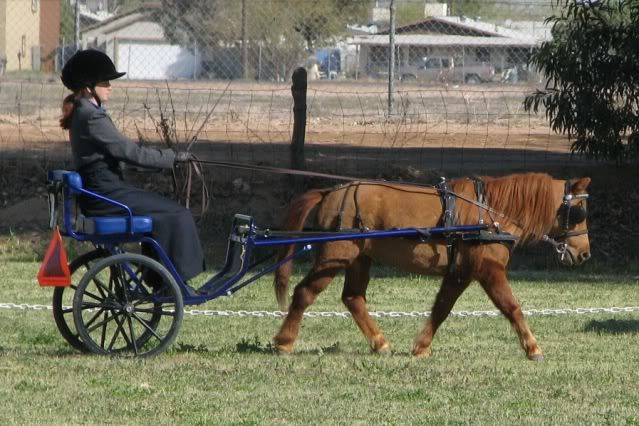 Chili Cones: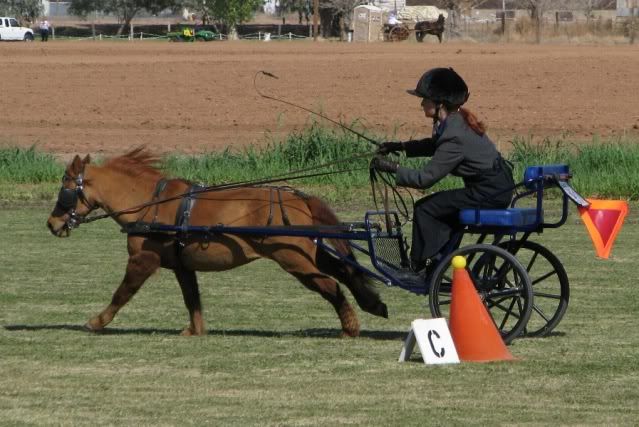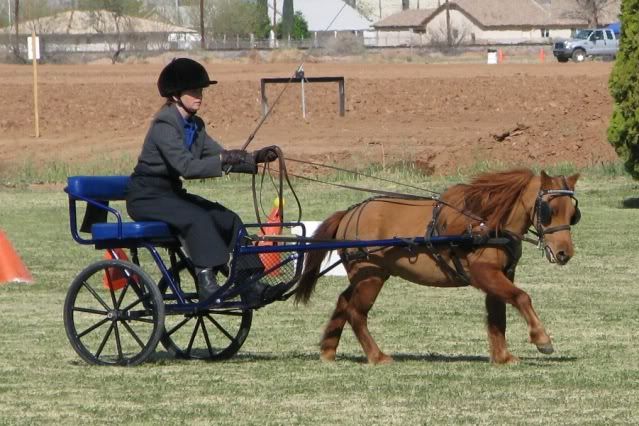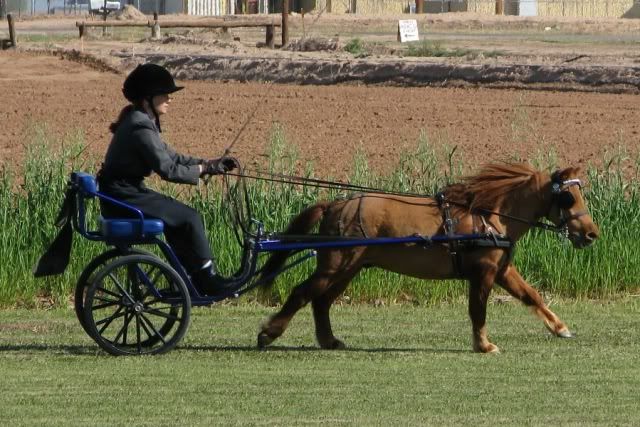 Chili Marathon: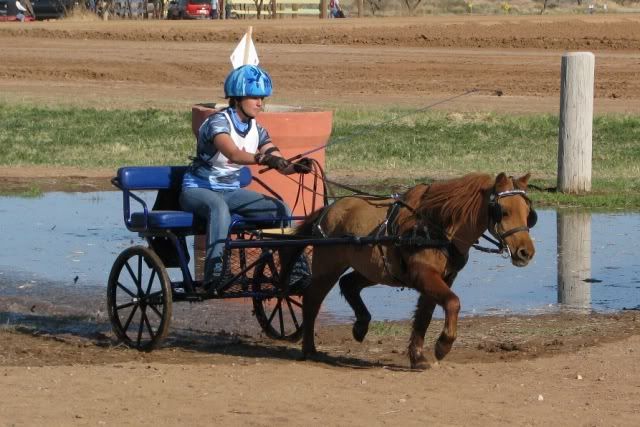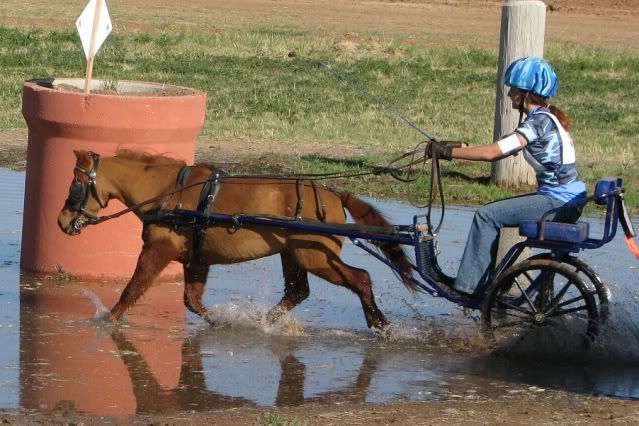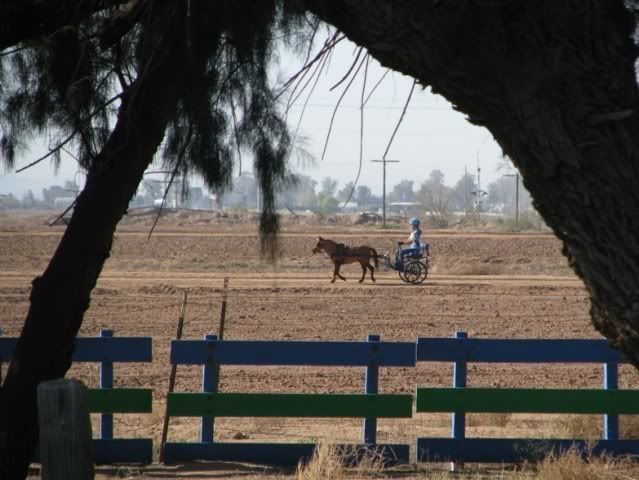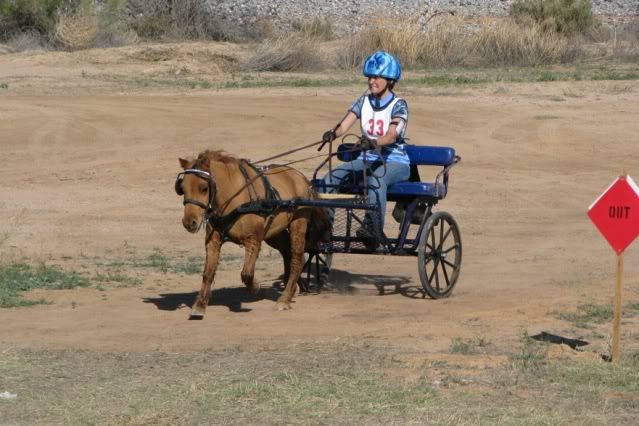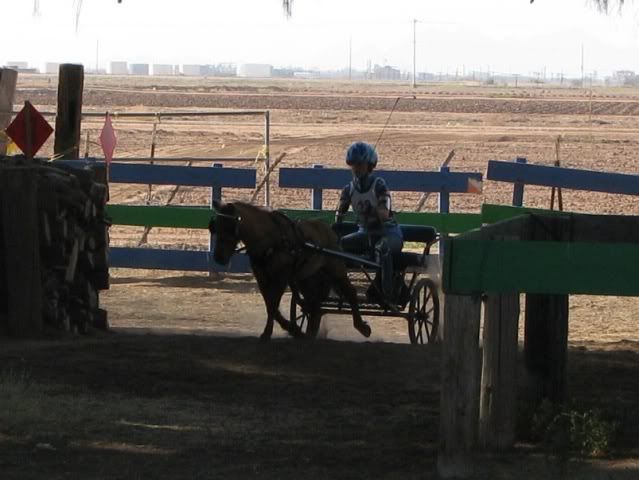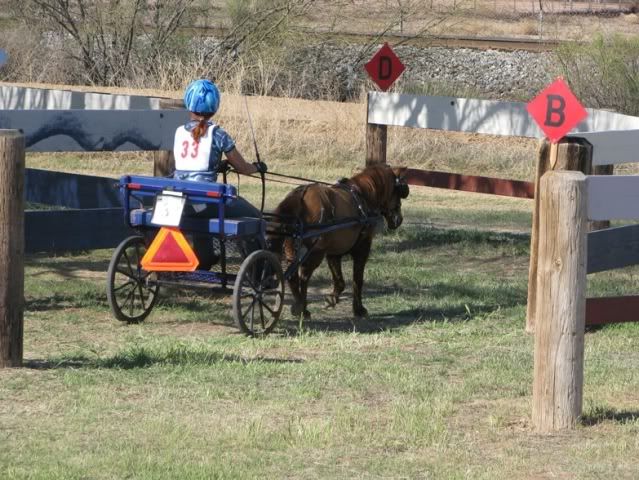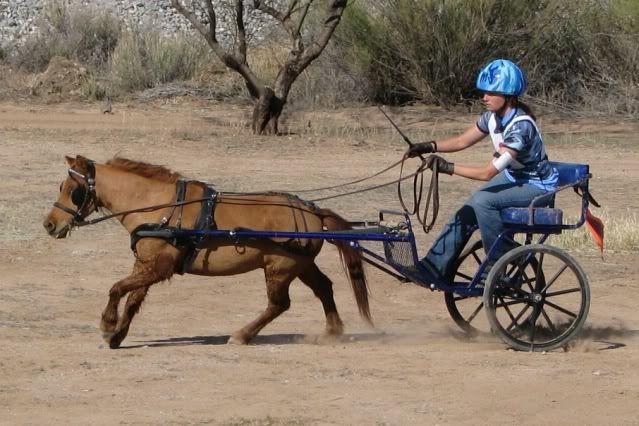 Good job! :)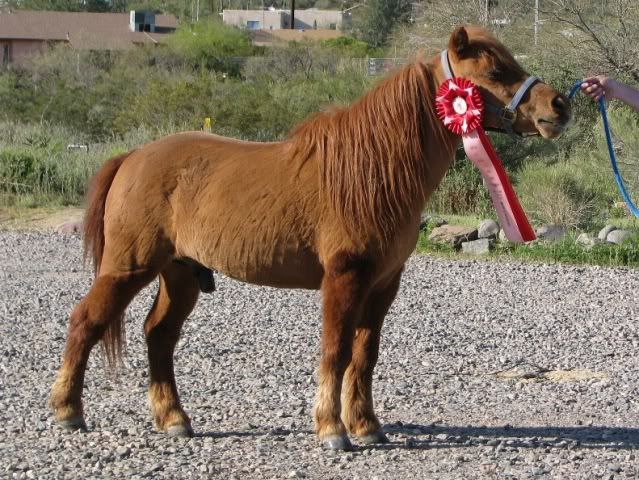 Harley Dressage (and warm up before):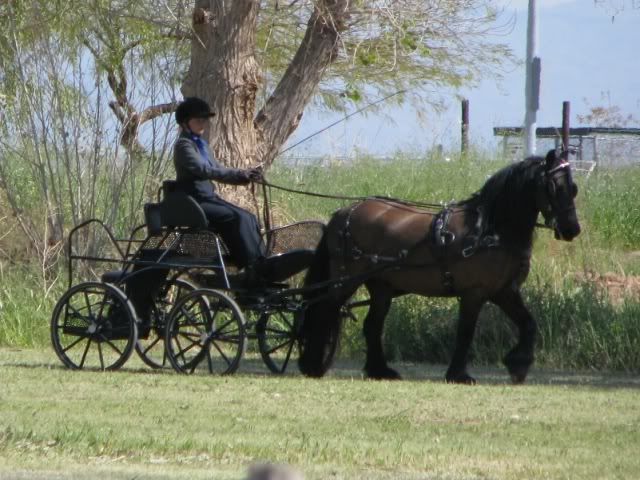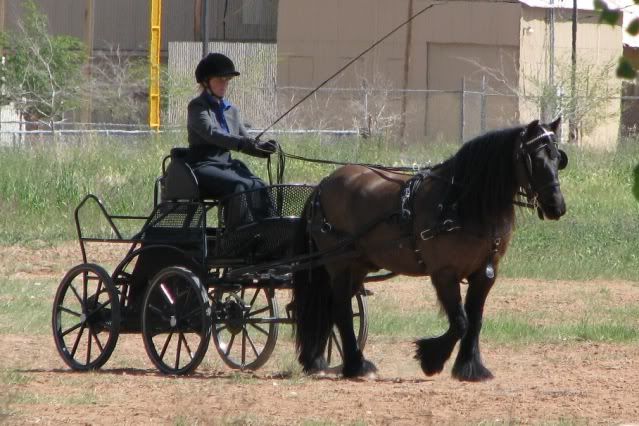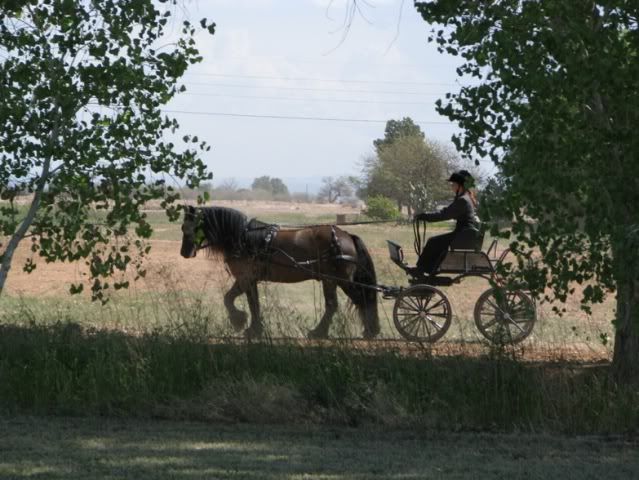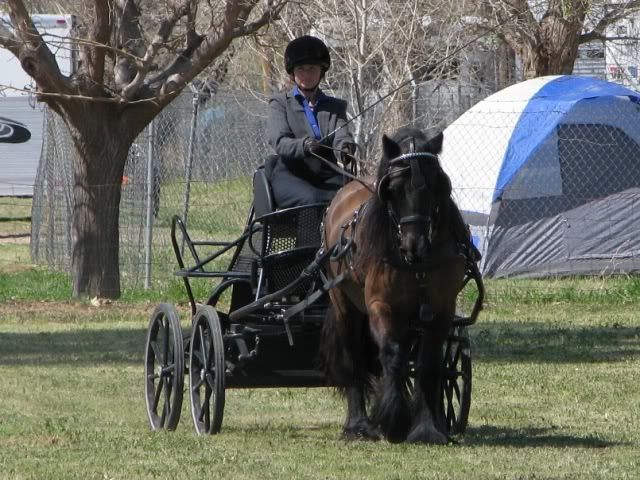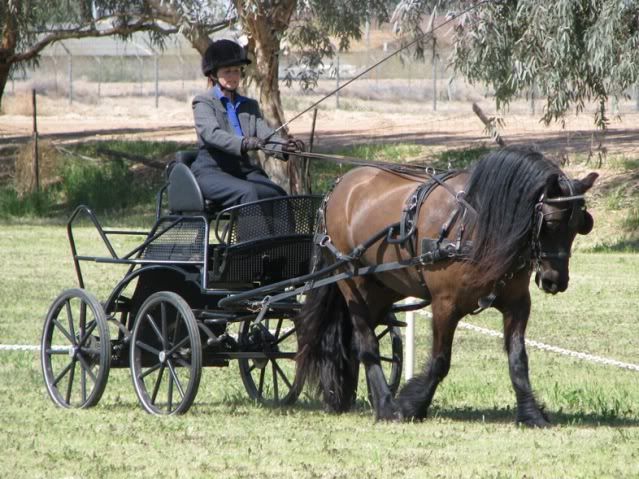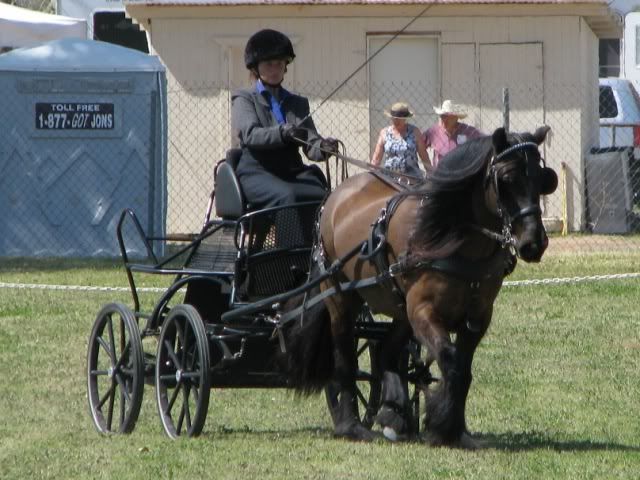 Craig's view heading over to the cones course
Harley Cones: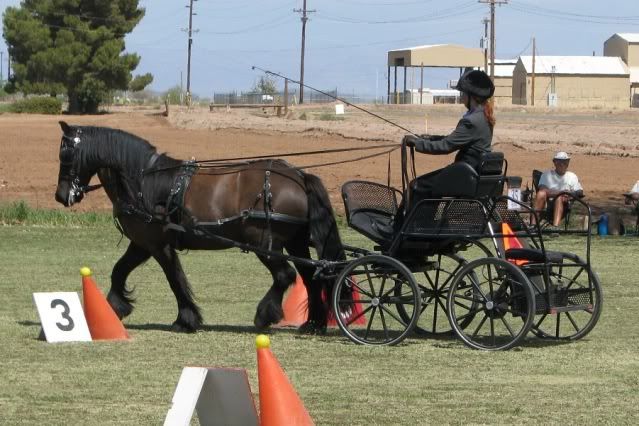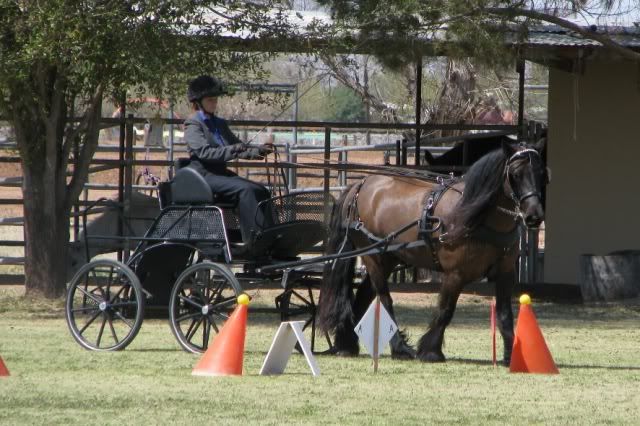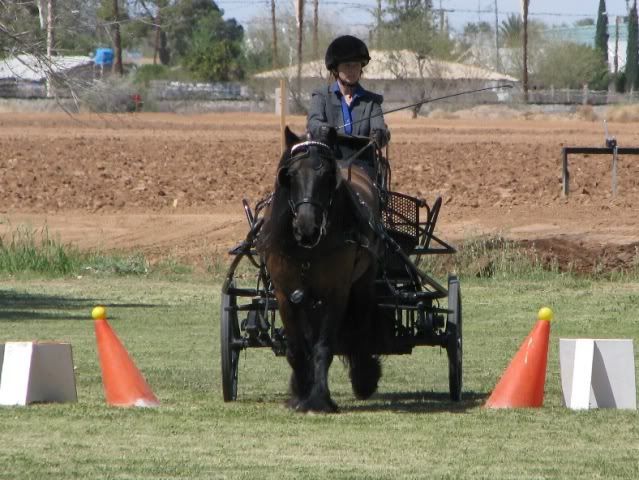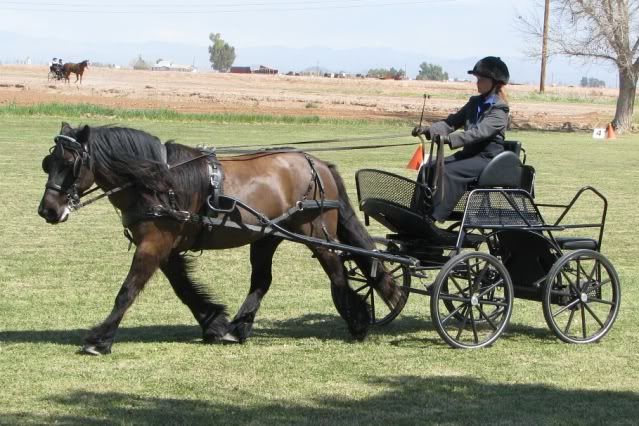 Until the prof photographer gets her photos up, no marathon photos with Harley since Craig had to ride on the back of the cart with me (and he's the one who took the photos)
Good job Harley!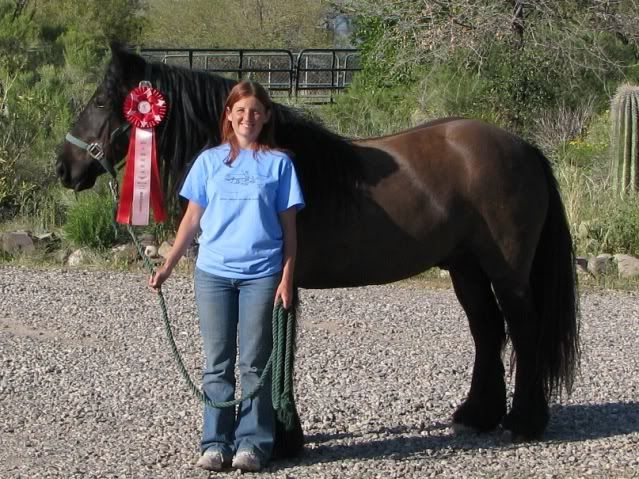 Very nice ones! I wish I could have a pony and a cart....
Great photos, looks like a lot of fun.

What exactly is dressage with the carriage??? You drive a test in a arena???
Looks like fun!

Harley looks gorgeous all clipped!
Thanks guys!

Yup Pinto Pony, just like ridden dressage, only you're driving instead of riding :)
Wonderful pics!

Chili is so cute, and Harley is just GORGEOUS!

Well done!
Those are some great pictures. Combined driving looks so fun! Harley's cart looks awesome!
---
Someone stole my %&#*@&% Carrot!
Great pictures. Pretty fancy carts! I help out sometimes at CDE's. It is fun to watch. Never really thought of trying it though.
Congrats! That looks like a ton of fun!