Come one come all, get your Ollie pic fix!
---
all ready to go on a sunny day!
cause he was such good boy!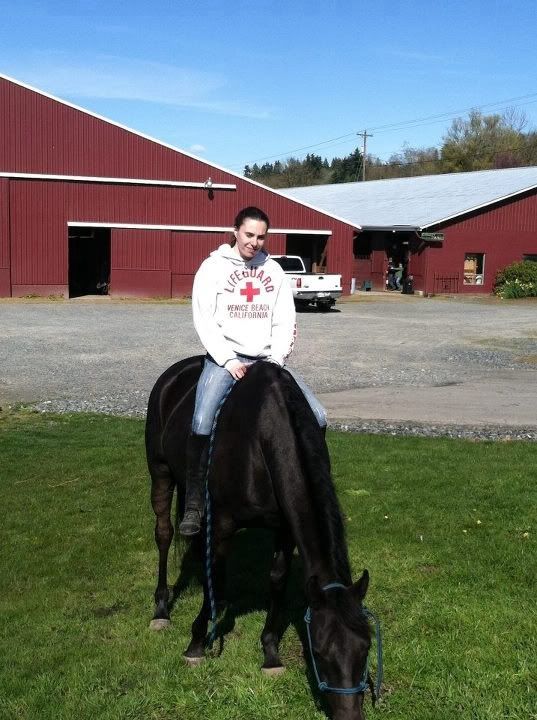 he looks so small here cause we were down hill lol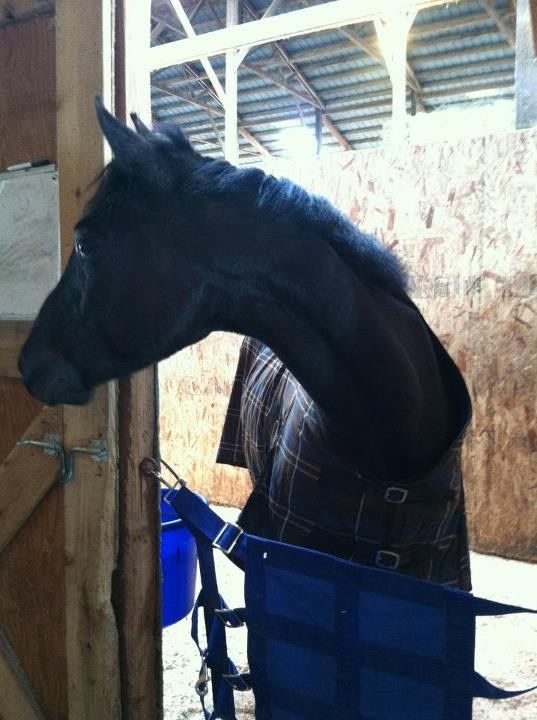 ooh! Pretty mare...that way!
all clean and shiny after his warm bath and in his clean new cooler :)
his halter/lead match with the blankie!
---
my best friend and her daughter with O
so cute
she calls him "dog-dog" lol
"this small human giggles if I sneeze or blow kisses"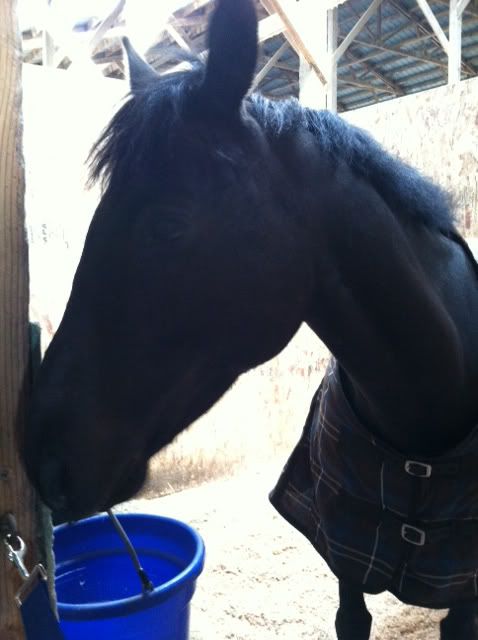 "mom don't leave!"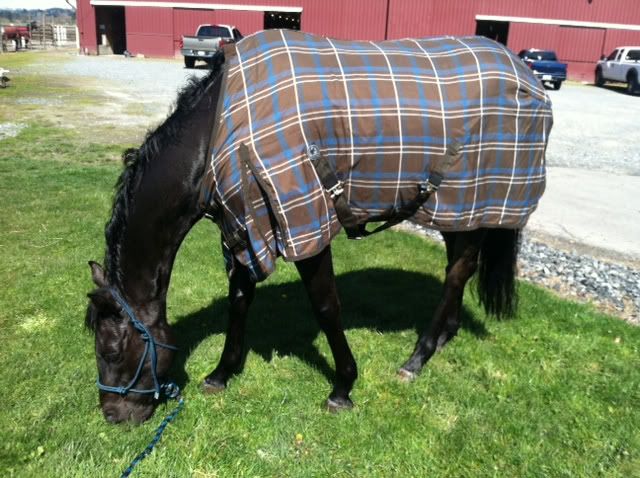 after his bath, he may be black but the water that came off him with the shampoo....also black nastiness!
Great photos! Hes look really good!!! Love the blankets on him, they look terrific!!
Thanks, can't wait to get his muscle all back and more weight on him! Getting more pictures this week and weekend!
Wow, super cute! I love that blanket. Gonna have to find one of those for Vin!
If you look up plaid centaur sheet on google images it should come up!
Thanks, gonna have to shop tonite!