Contest! .... Best Clothing on your horse!
---
Every couple weeks there will be a new picture contest with a category going along with the month. This one is starting late in the month so it will go along with the Jan. theme.

We all have dressed our horses in goofy things so i want to see your horses best winter gear! Blankets, sheets, boots, hats, whatever we have done to make our horses look silly! I want to see! Entries will end on Feb. 1st and i will post the winner shortly after that!

Alright...... lets see 'em!
here's mine!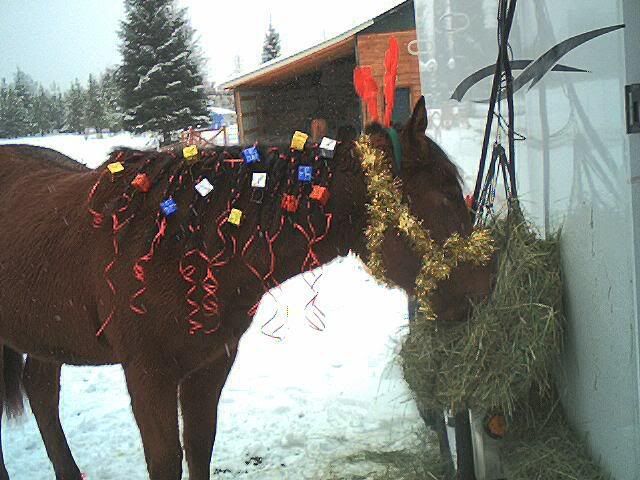 lol Twilight! That's really cute!
---
TM Tardy's Chick "Hunter" - 13 yo Paint
Remmy - 18 yo Morgan/QH cross
Gunner 3/31/11, Heidi 7/2009 Miniature Sicilian donkey

Here is Diva as a flag wearer.