Contesting Pictures
---
So..i may have posted some of these already, but here they are.
The bay pony is Star. She is 14 years old. Before we got her, she was owned by a little girl who only walked/trotted her, so she never really did much cantering. I've had her somewhere around 3 years now, and she still bucks when you ask her to canter. She's gotten better about it, but here are some of our pictures from the show: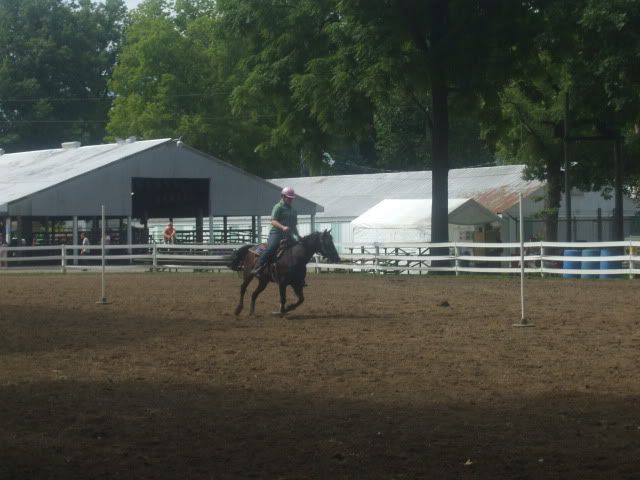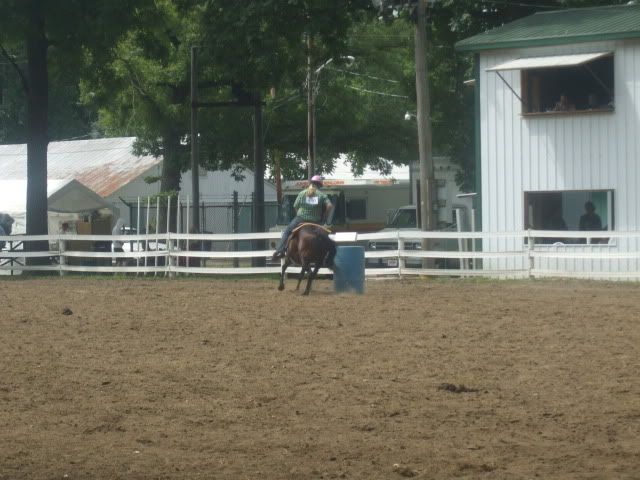 And then there's Buttercup. She's 11 now, I believe. She was trained in barrel racing, then she went to an abusive home, then we got her. At the home before us, they would hit, kick, throw buckets at, not feet properly, etc. When she came to us, she was a very dull color, not people friendly, if you so much as touched her sides with your feet while you were riding her, she would either take off or start bucking. Now, she is probably our safest mount. She LOVES to run barrels, she overcame her fears of people and you can kick her all you want, even though she listens to voice commands. [These aare of my sister on her and shes not as nice on the mouth as I am..sorry]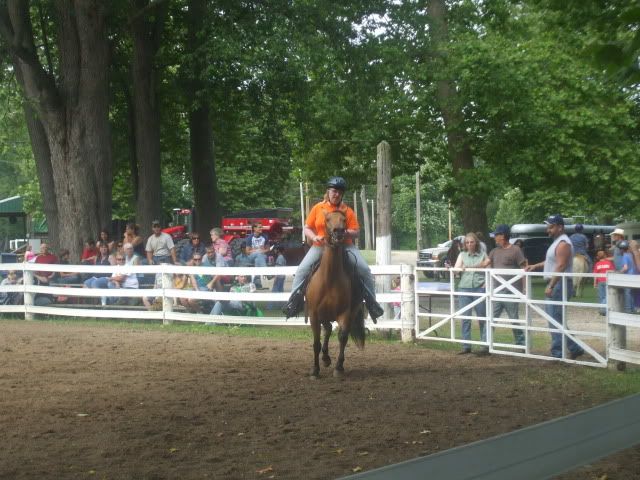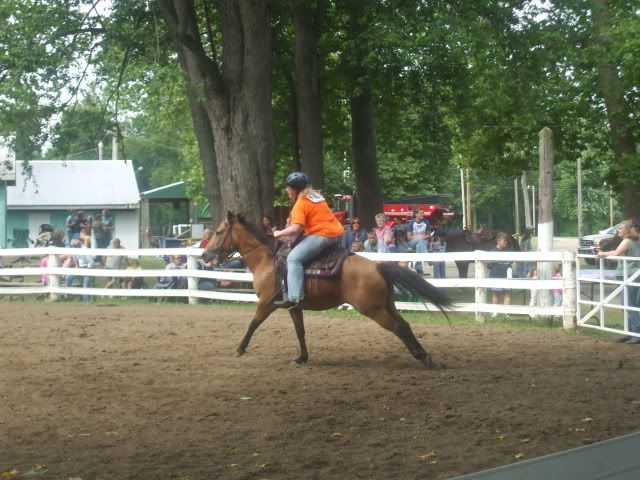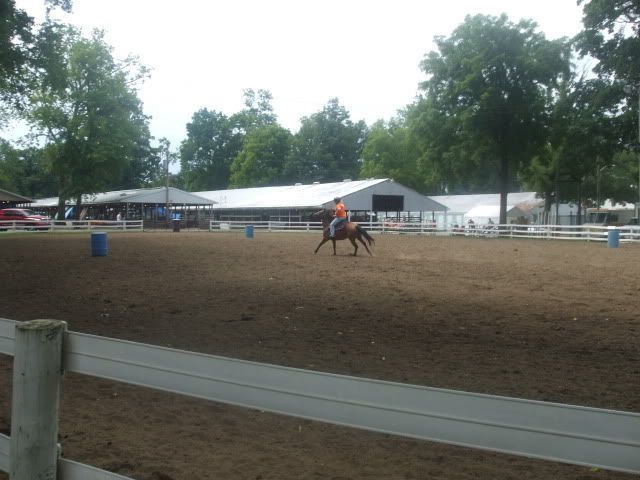 Buttercup just standing:

Also, do you guys think I look too big for Star? Shes 14.0 hh and I'm 5'7"-5'8"