Cowboy Mounted Shooting (* PICTURE HEAVY *)
---
Hi everyone, last week I went and watched my first Cowboy Mounted Shoot event. It was great! I think it would be a lot of fun to participate in. I took lots and lots of pictures.
This was the state finals. Quite a few people came. Some from Alberta, Oregon, Idaho, Wyoming and all over. A couple have been world champion mounted shooters. Some of those horses would be prospects for barrels. They turned barrels better than a lot of barrel horses I've seen.
On Saturday there was one "wrangler" participant. She was four years old and so darn adorable! She has her own little gun but as of right now is only riding the pattern.
These are some of the pictures I took. Thank-you for looking.
The "Wrangler".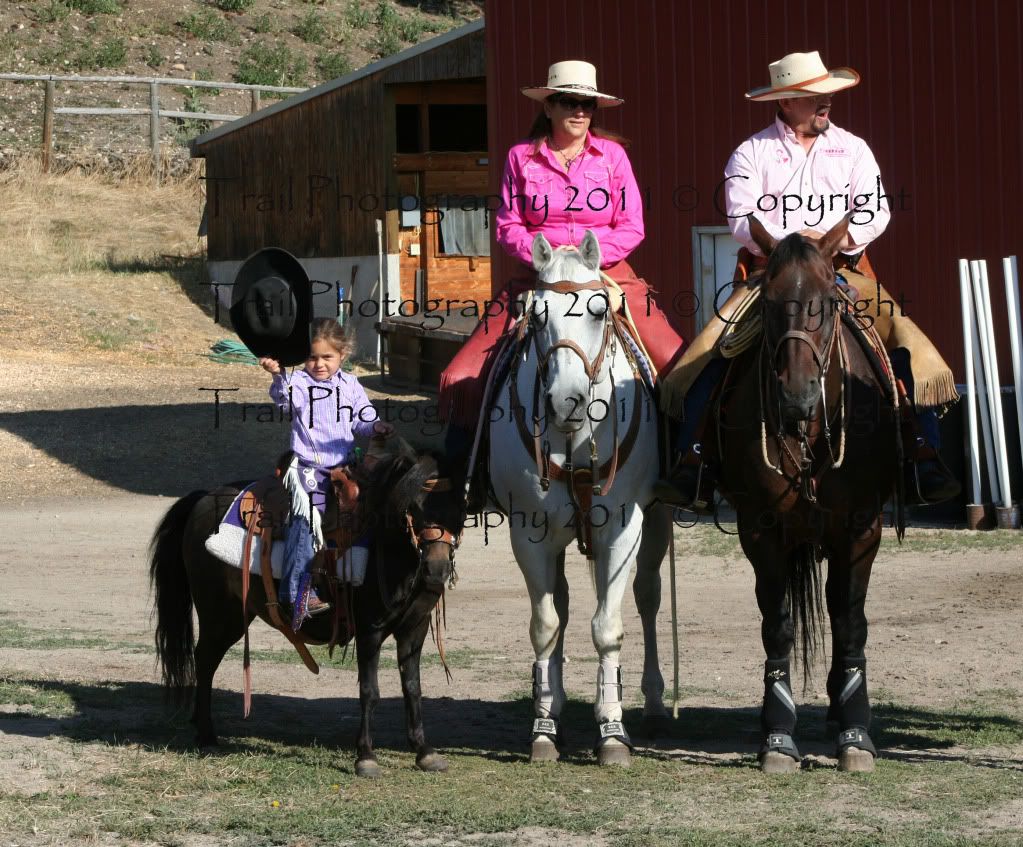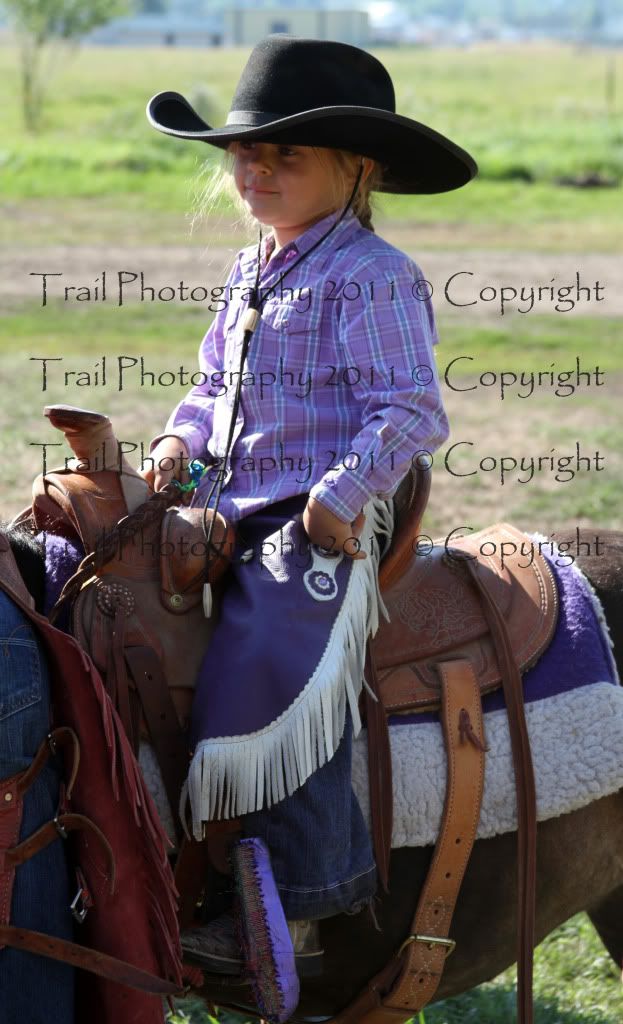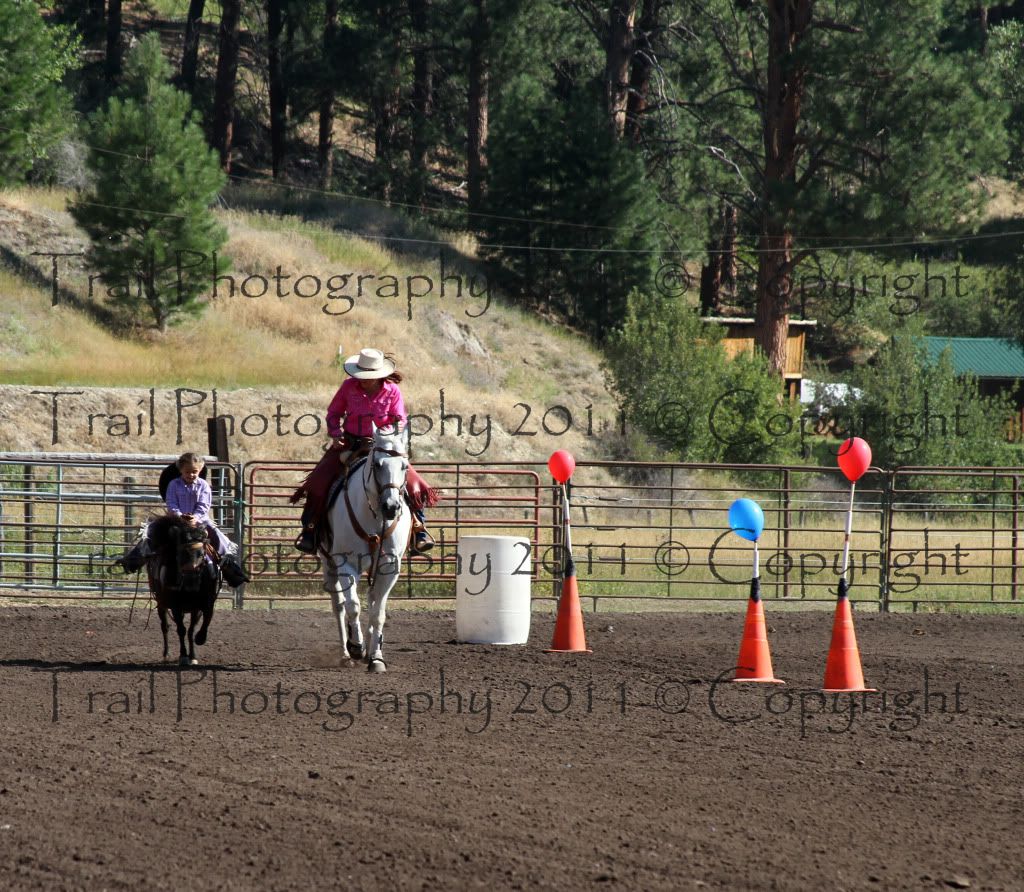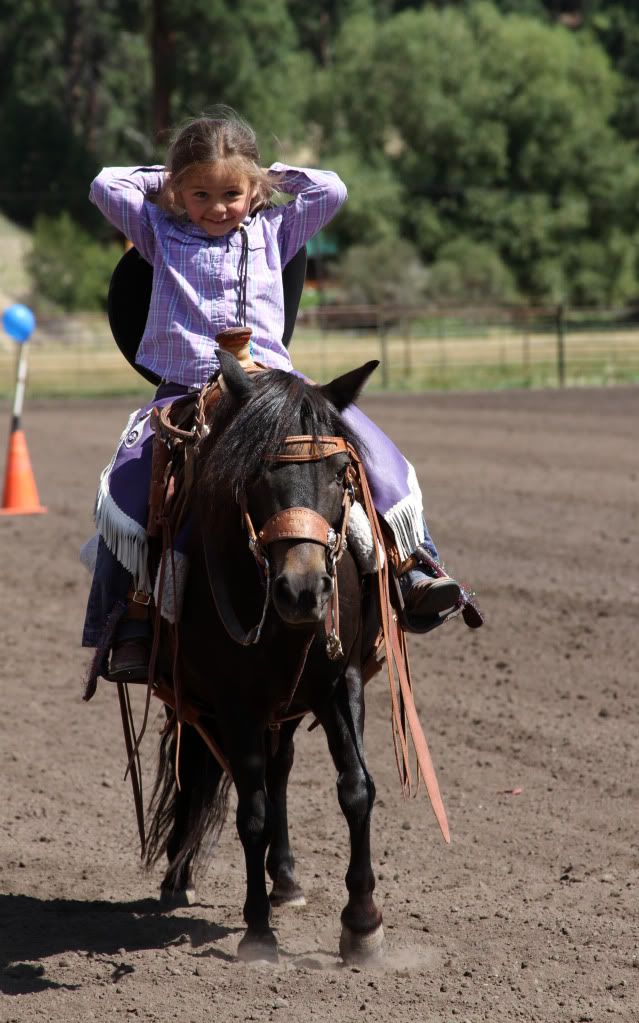 Her Little Pistol On The Saddle.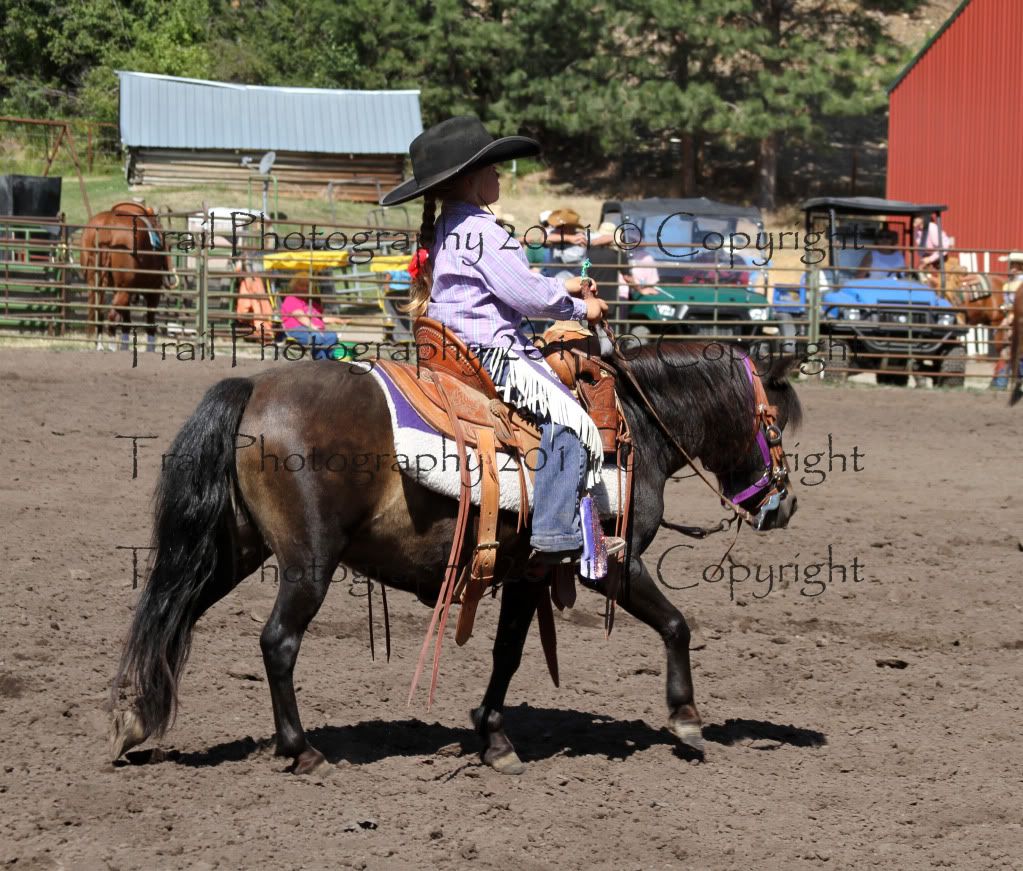 Run Down.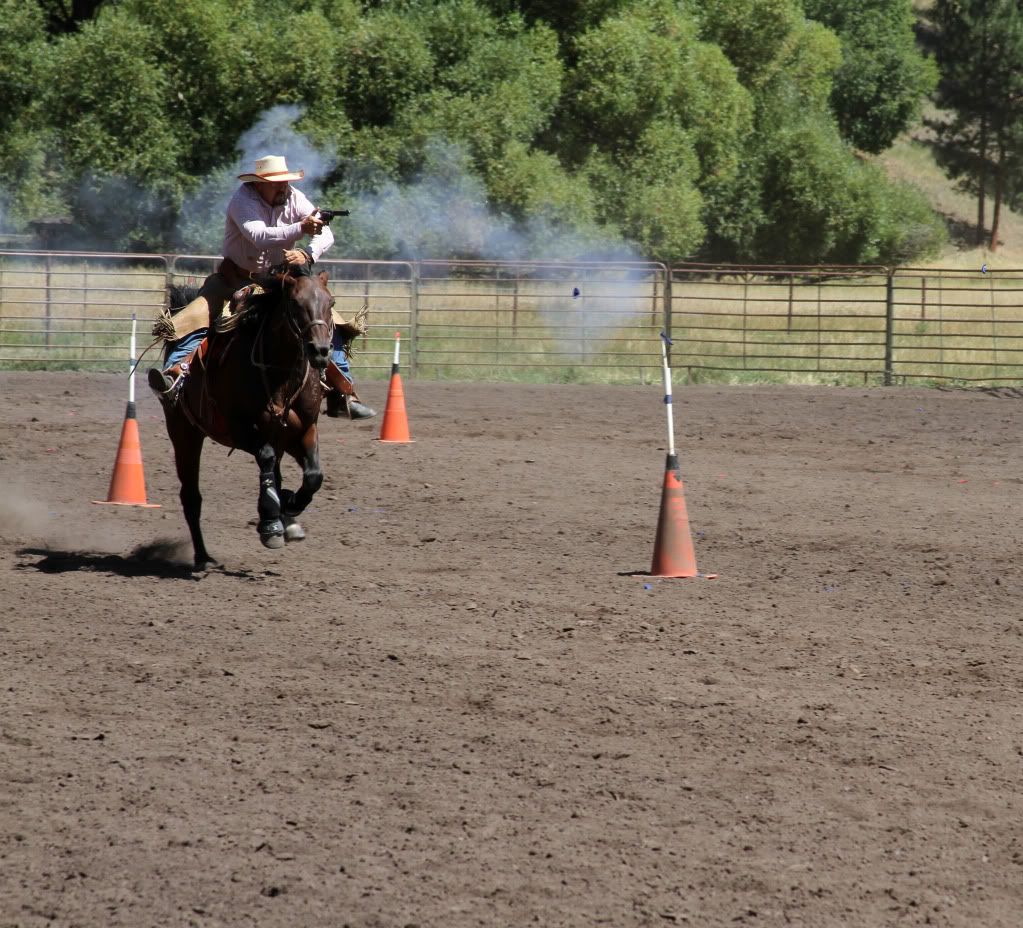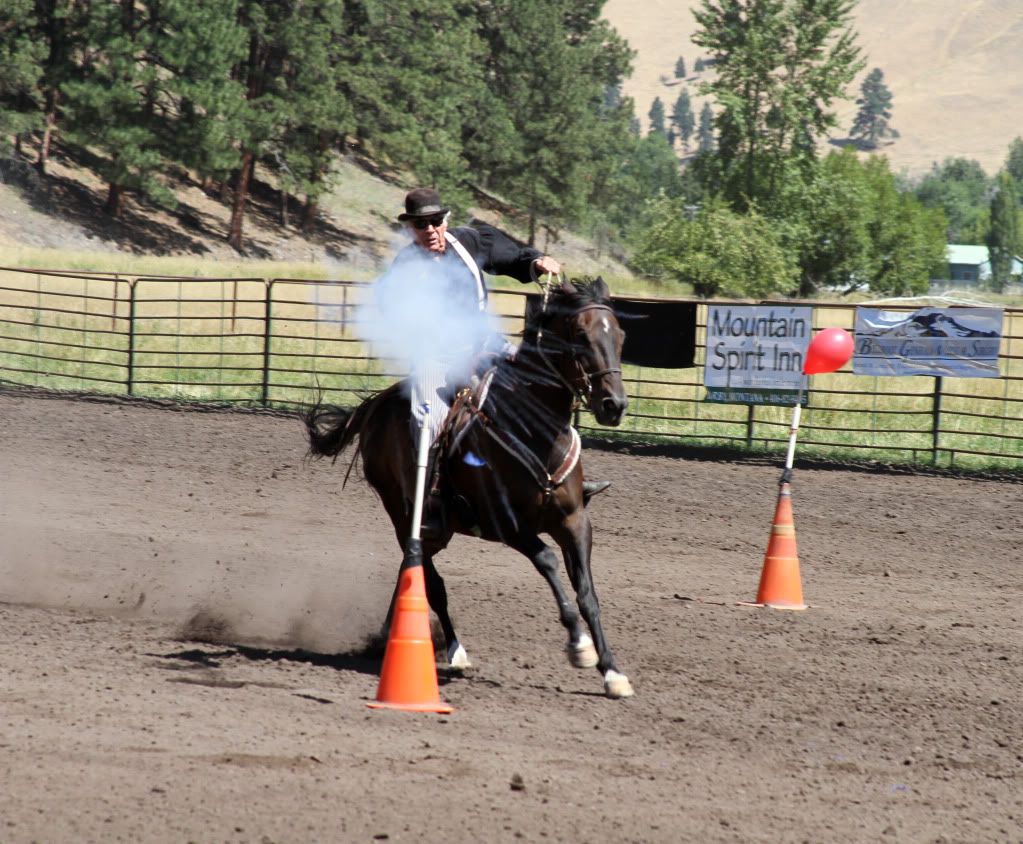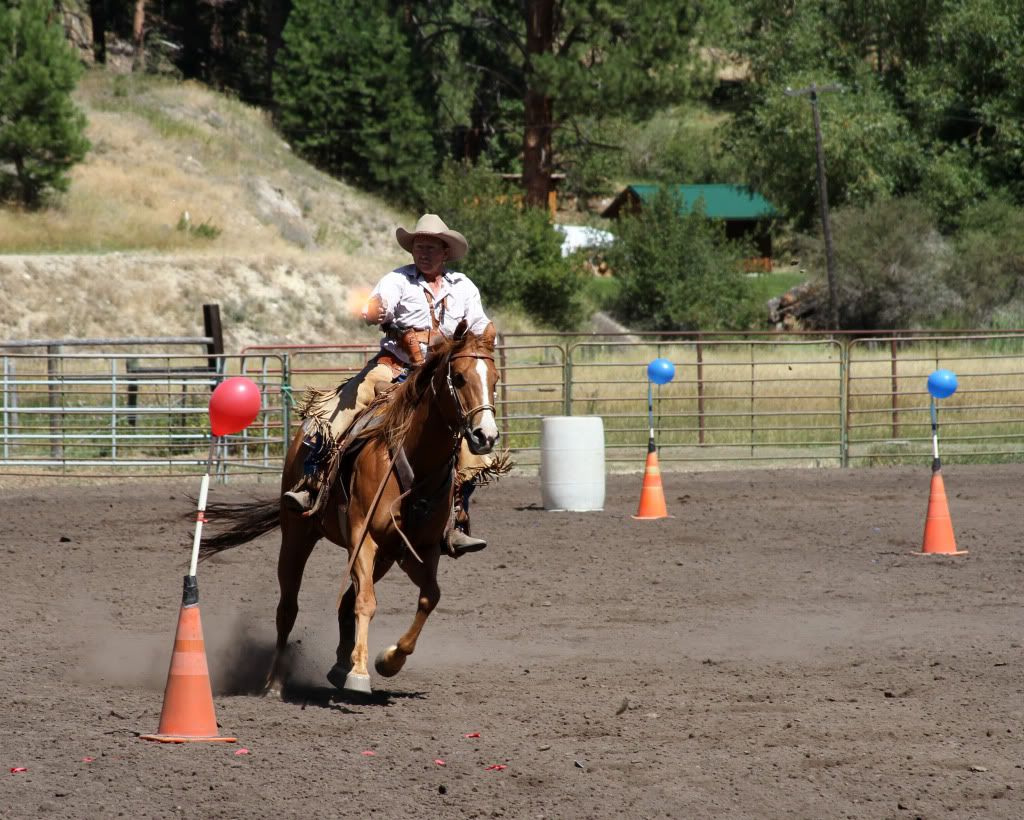 Down And Dirty!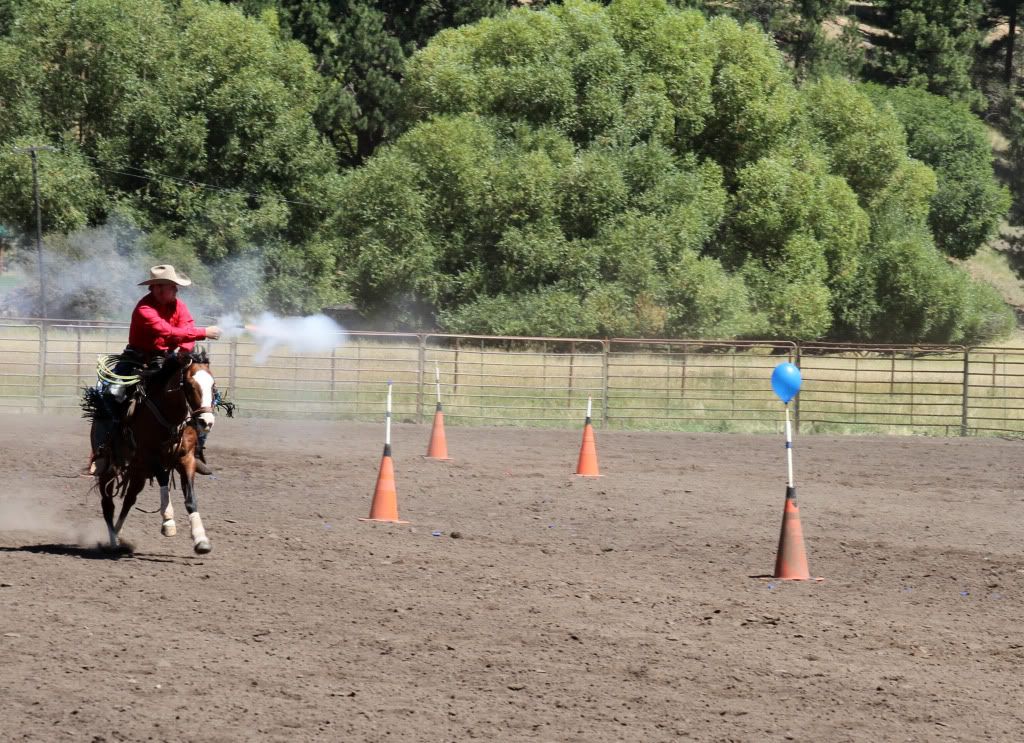 One More Of The Cute "Wrangler".
awww!! seriously cute. Were they using real bullets?
Wow!! Very neat pictures!! Love "the wrangler!!"
Great pics, and there is nothing better than seeing a little girl on her pony, they just look perfect together.

That looks like such fun, wouldn't mind having a go.

I'm told that they use corn instead of bullets is that true? I can see it would be a lot safer, but how aerodynamic is corn?
They use a 45. caliber black powder revolver. So yes real bullets...but it's only black powder.
I love cowboy mounted shooting! Its soo neat, I wish I had the guts to do that!
---
The Truth Harsher Than One Would Think
Fantastic Photos, I love the little one on her pony - just to cute!! I have never heard of this horse sport, but it looks like alot of fun.
Aww, what a cutie. Great pics!