OH!! I may have figured this out!
my horses impeccable jumping style....
sorry triple post:/ Since I figured it out, and so you don't have to go clicking weird links:)
That's awesome! Love the jumping one!
---
I figure if a girl wants to be a LEGEND, she should just go ahead and be one. ~Calamity Jane
Green Broke
Join Date: Jan 2010
Location: south of nowhere, north of nothing
Posts: 4,644
• Horses:
6
Quote:
OH!! I may have figured this out!
my horses impeccable jumping style....
I bet that was a um...fun. landing lol awesome pic
LOL. I have to hang on for dear life when she does this.. She will rear and then CATAPULT over whatever I am asking her to jump.. Its her duh duh duh duhhhh superman jump lol.

I have tried breaking this habit but she will have non of it, I guess its her way of say I am NOT a jumping horse!
Gosh man haha I found another picture and I couldn't add it in and then it took all of my pther pictures away haha.

Here are a few
---
~ Hope is never light years away ~
---
Last edited by Lockwood; 02-02-2013 at

10:23 AM

.
I'm amazed that someone hasn't gone off about how "bad" it is to stand on their backs. BTW, I'm not one of those people. I've stood on all our horses backs at on point and don't see an issue with it.
Some might rag on me for this but oh well. Here's one of my crazy moments that was caught on video:
Horse torture and abuse of Lucy - YouTube
Posted via Mobile Device
---
Everyone should be allowed at least one bad habit, and that's NOT owning a horse!
Mares RULE! Geldings drool!
Here is a few of daughter getting off our horses(:
.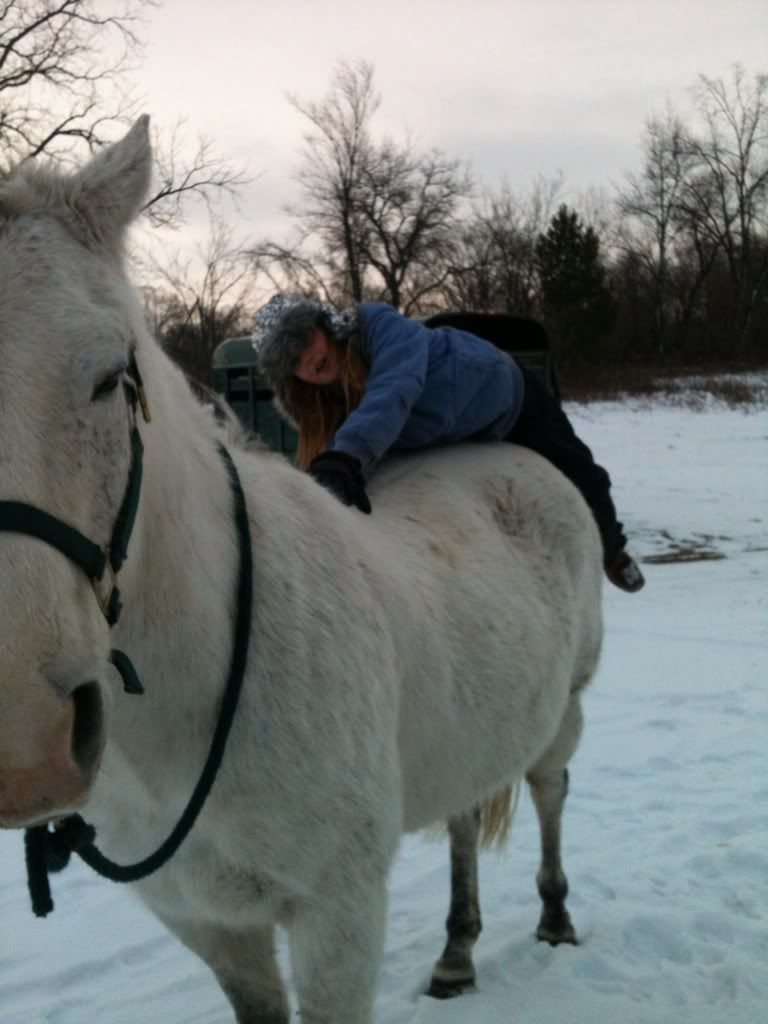 Posted via Mobile Device
i love doing that it is so much fun
---
live love lasso