Foal
Join Date: Jan 2009
Location: England...anywhere near a horse
Posts: 74
• Horses: 0
awwww foals they're all soooo cute!! i love the Miss Legs one FehrGroundRanch and the Tika one and the Aden one...oh darn it i love them all!!!

And Twilight Arabians it's so sad your foal lost his mother
---
Last edited by welshy; 01-12-2009 at

05:08 PM

.
You all have adorable foals! It's gonna be hard to vote!
---
TM Tardy's Chick "Hunter" - 13 yo Paint
Remmy - 18 yo Morgan/QH cross
Gunner 3/31/11, Heidi 7/2009 Miniature Sicilian donkey

I'll be back!
---
Whatever course you decide upon, there is always someone to tell you that you are wrong. There are always difficulties arising which tempt you to believe that your critics are right. To map out a course of action and follow it to an end requires courage.
So I have to pick one to show foal pics of huh?
---
So here is my favorite.. Go figure huh? LOL! Yes, its Dixon's Red Hot Ember.. She is a pain in the butt, yet has sooo much personality! Lets peak at her throuh the ages..
At birth.. about 5 minutes after coming into the world!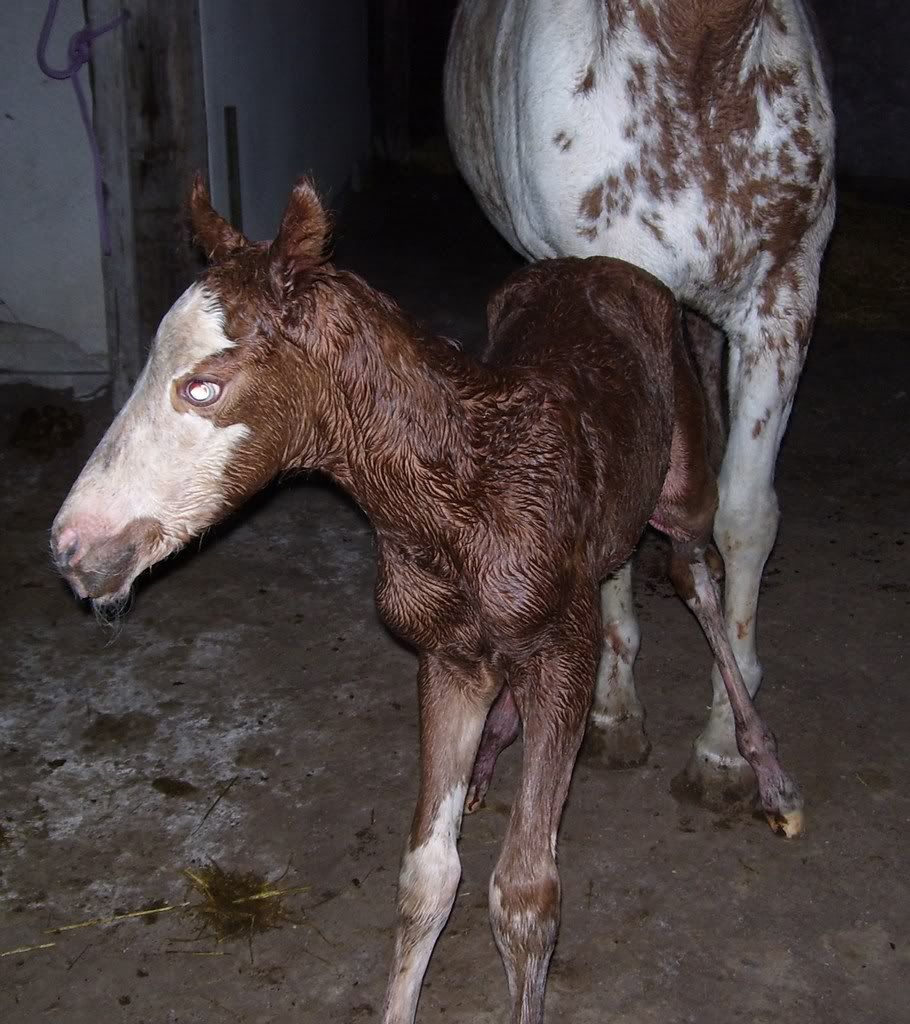 3 months old..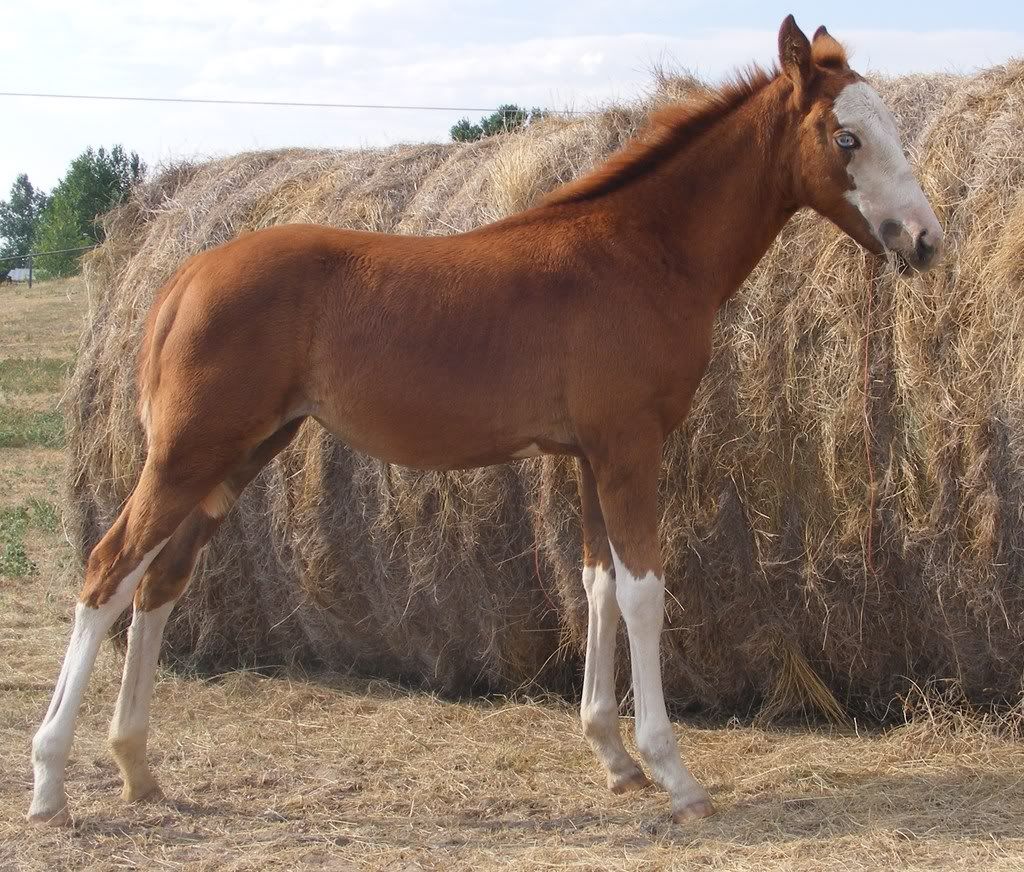 Her first show.. 4 months old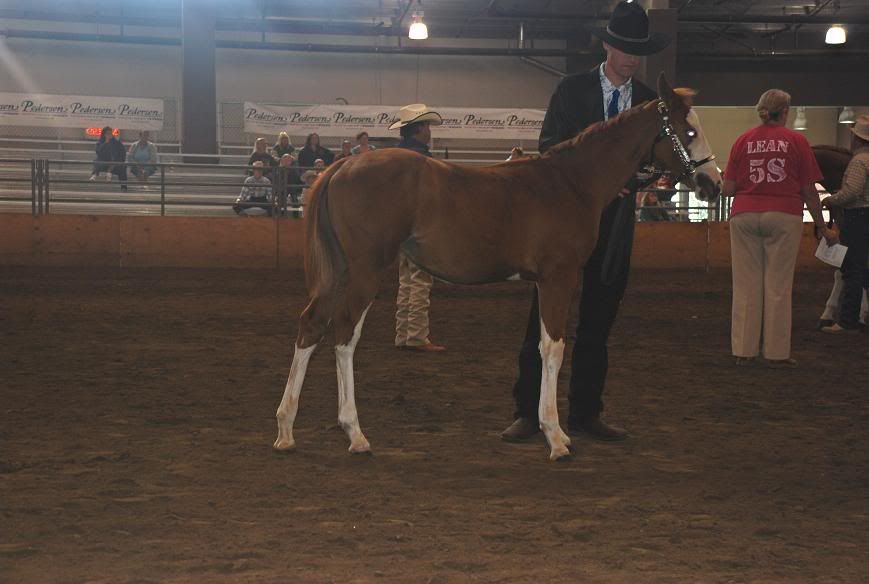 Early December..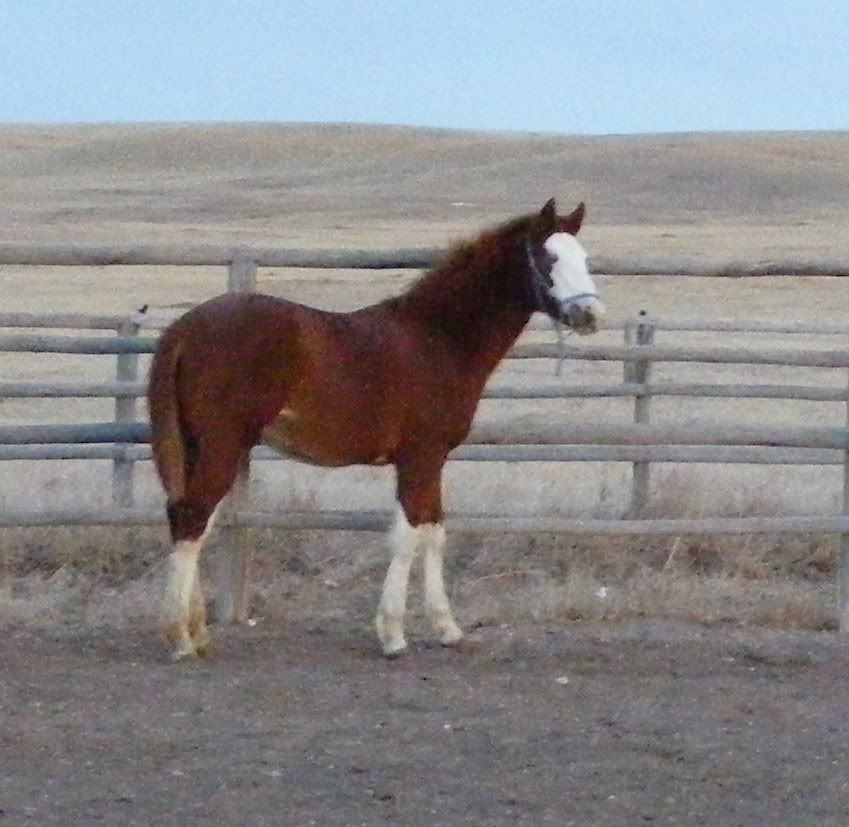 And my absolute favorite.. her running!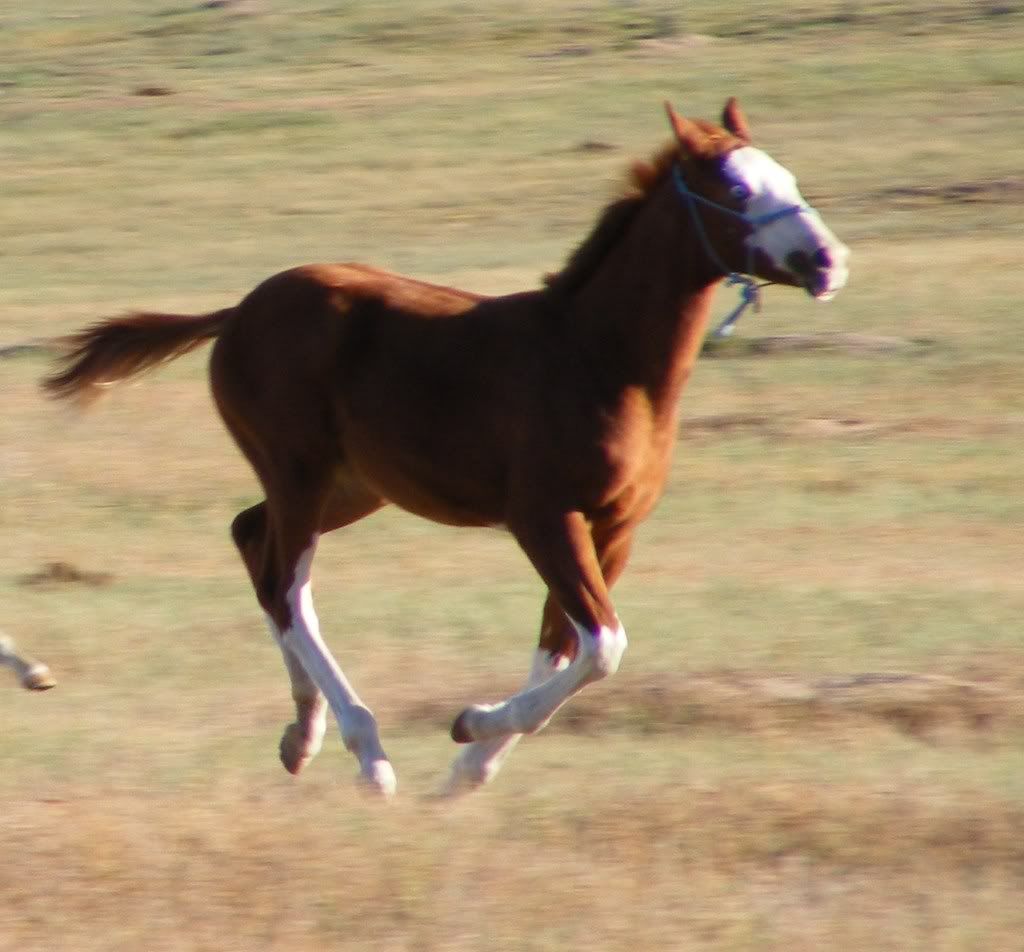 Ember is now 10 months old! She has had another growth spurt and doing quite well! I will have some new photos after spring hits, and with her clipped! She is a sorrel APHA Paint Registered 2008 Overo filly.
---
Dixon's Red Hot Ember
Heres Jack:
Scarlett:
---
[Brittney]
Abby 5yo QH Ghost 4yo TB Banana 3yo TB

Some amazing and beutifull looking foals!

Really tough to choose, i love them all.
Only 5 huh?? LOL This will be hard.. Starting from Aug. 31, 2008 (Date of Birth) This is Gypsy Faith.
1 Day Old.
First time with a halter on :)
This is my Fav. pic of her.. Taken in November
And another in November.. I need to get some updated pics.
Oh Her sire is a Double Registered Walking Horse and Her Dam is just a non-registered Paint. The mare was bred when I bought her. One week exactly after I brought Rain (the mom) home she gave birth to this little Angel.
---
Blue Eyed BLY~ 2/3/03
Calico Sonny Stockman x She's On Cloud Nine
that is a gorgeously marked little filly cowgirlup!
---
You know how to make a miniature horse even smaller? Leave them in the dryer a little longer!
"Don't ever regret something that once made you smile"
Thank-You. She is my whole world I love her hehe
---
Blue Eyed BLY~ 2/3/03
Calico Sonny Stockman x She's On Cloud Nine