Cutest pic of you and you horse
---
hey guys .
find a favorite photo of you and your horse and put it on ,
have fun !!
me and my Mustang, Roxie (:
---
"The only time I feel like I have my feet on the ground is when they're dangling three feet in the air.."
me nick and billy having hugs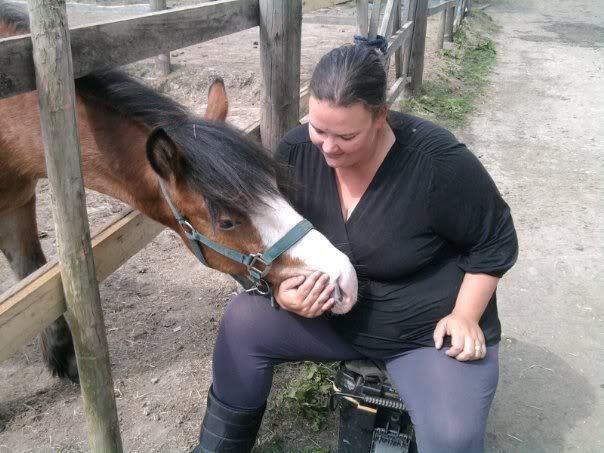 ---
"Did I not just use the word 'puzzling'?"

My gelding Romeo and I <3
---
Riding: The art of keeping a horse between you and the ground.
I've always liked these two photos of my mare and I :)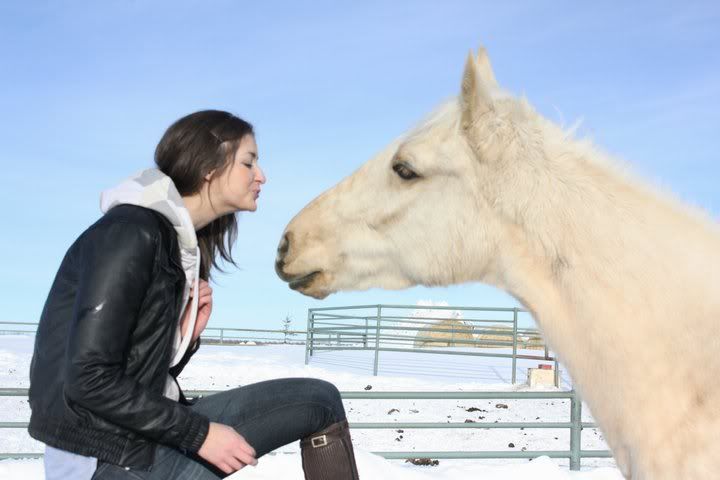 .......
---
You just have to see your distance...you don't have to like it.
Dang, it seems I'm always behind the lens taking pics of my horses and never in them...I have one of me & Woodstock but it's not that great, I will attach it anyway. Can't see me too good so how about a pic at a horse show I judged of me and my "boyfriend". They were in a bind and their line judge for contesting backed out and asked if I would stay and I said sure if you get me tickets to the concert. The ag agent stopped on my lunch and said "I got one better for ya, I will take you back personally before he goes on and you can hang out with him" I got to spend an hour visiting. So here it is y'all...me & Jason Aldean. Yes, he is just as hot in real life!!!!
---
Life is like a camera. Focus on what's important, Capture the good times, Develop from the negatives and if things don't work out, Take another shot.
Started
Join Date: Mar 2009
Location: Middle-of-Nowhere, Illinois
Posts: 2,225
• Horses:
1
Me and my ponies. xP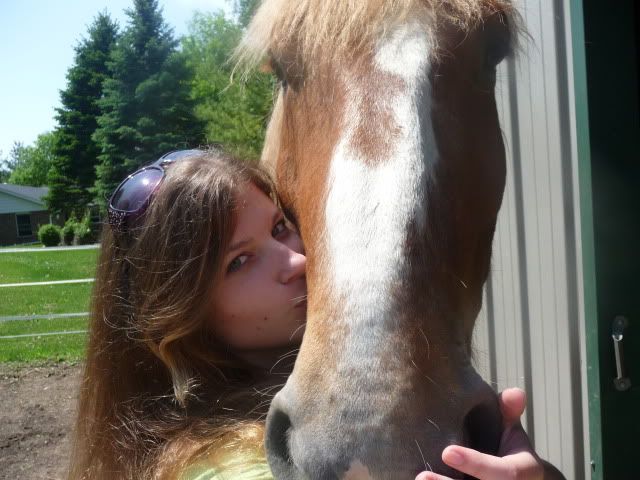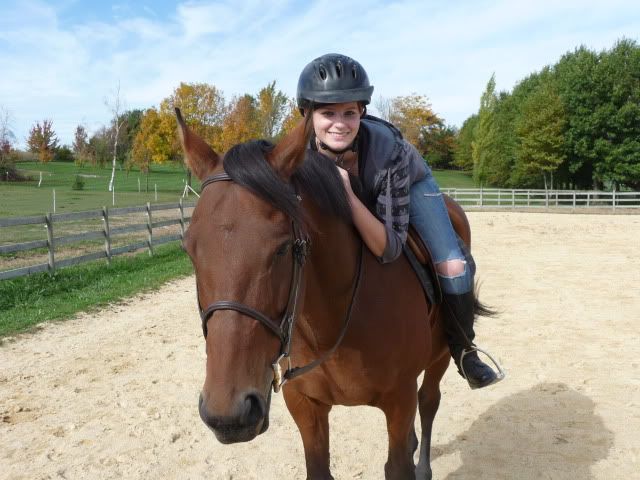 ---
"A musician must make music, an artist must paint, a poet must write, if he is ultimately to be at peace with himself.
What a man can be, he must be." Abraham Maslow, 1968