Daughter's fall finale lesson
---
Daughter is 7. Here are some end of the season pictures.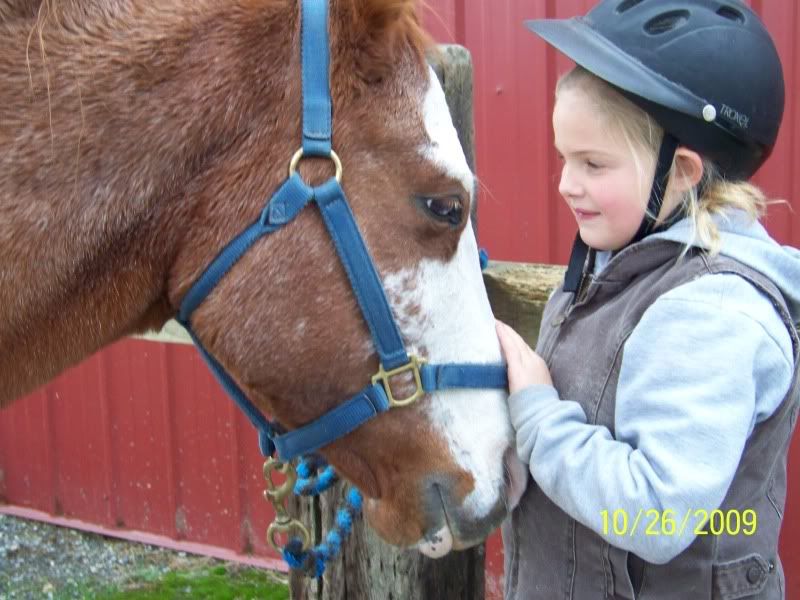 Pre lesson love. This cracks me up. It's like they really are communicating here.
Little Romeo lovin'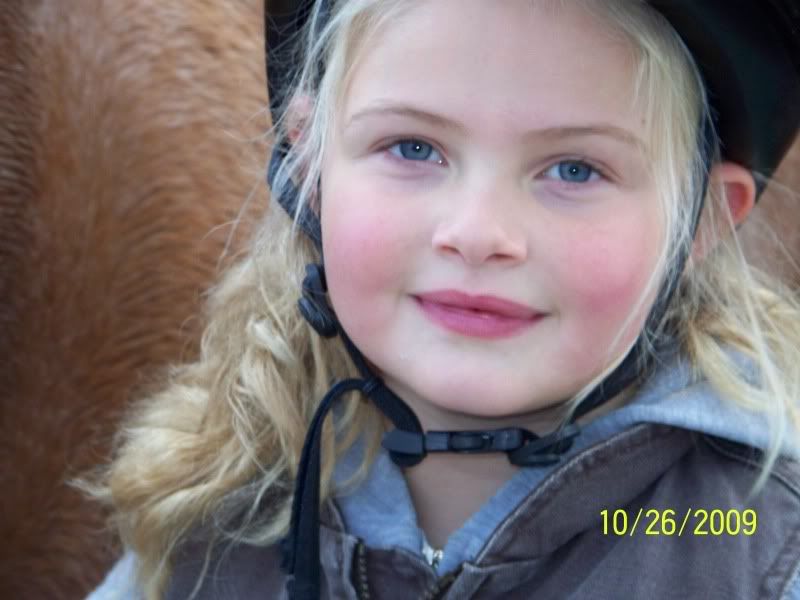 One of my favorite pics yet
trotting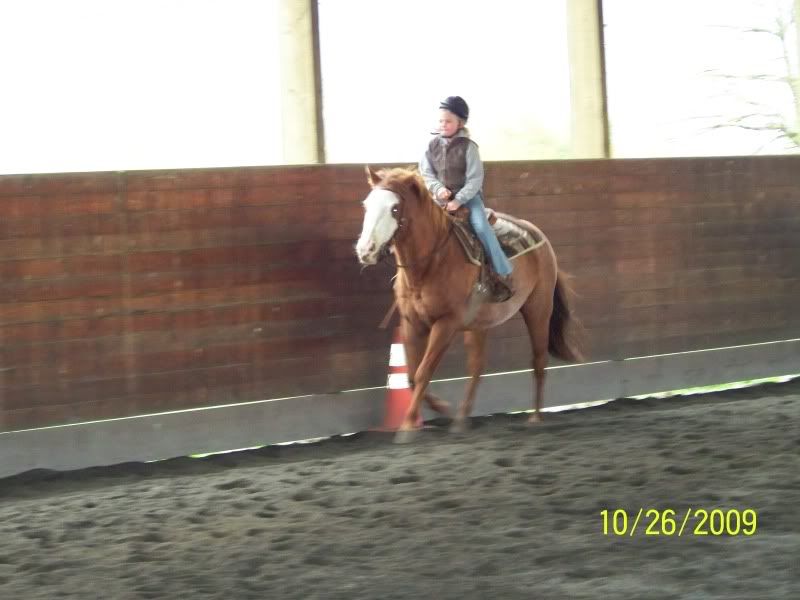 loping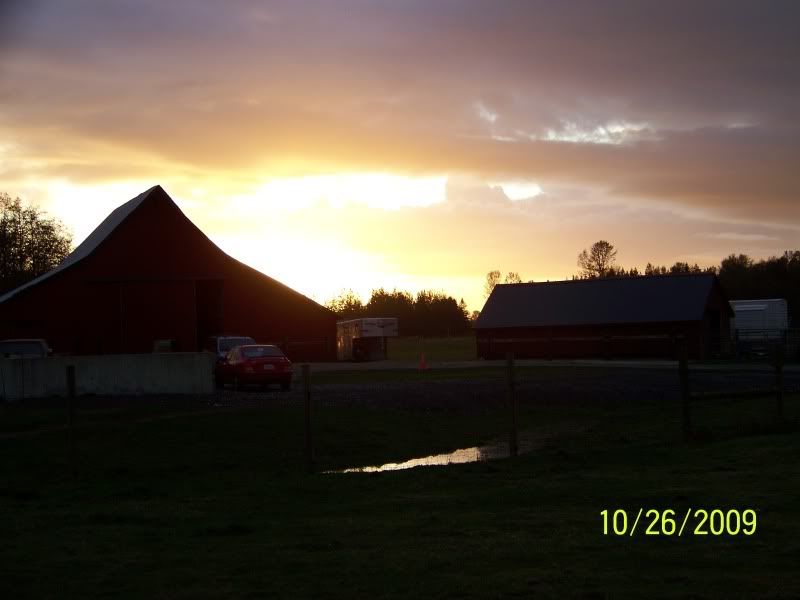 sunset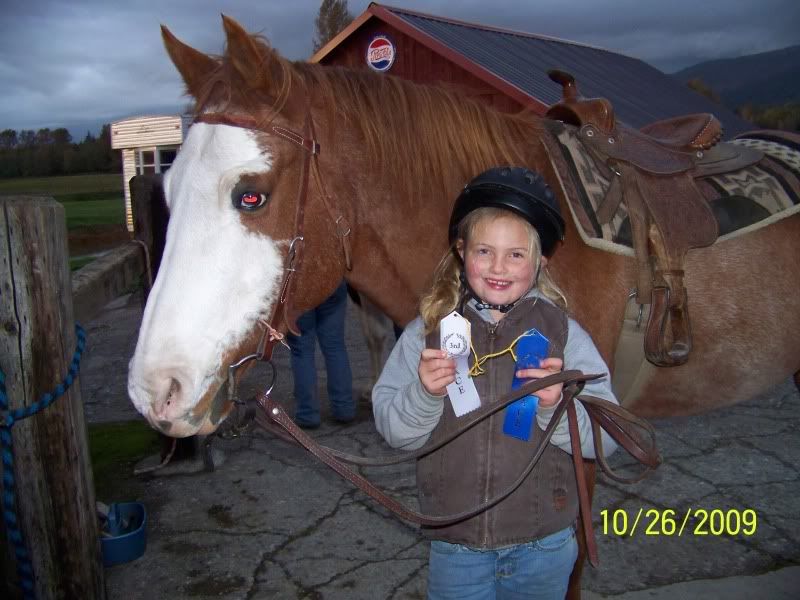 I LOVE HER INSTRUCTOR. She buys these ribbons and the end of each season of lessons she puts on a little horse show and judges them. Today daughter got blue in equitation/horsemanship and white in patterns. The horse had 2 swipes at the pattern but figured it out really fast and was doing all the work for her. Totally anticipating what my daughter was going to ask today.
How nice! I love seeing little kids ride!
---
When God Made Horses, He Painted The Good Ones.
"All I pay my psychiatrist is the cost of feed and hay, and he'll listen to me any day."

You're daughter is adorable, and has such a darling friend, hehe!
How adorable!
---
-Horse racing is my passion-
Athena:15y Palomino QH & Shirley's Brittney:8y Bay OTTB
Absolutely adorable! Your Daughter looks like she belongs on a horse! LOVE the pony!
---
Quote:
Absolutely adorable! Your Daughter looks like she belongs on a horse! LOVE the pony!
I think she does belong on that horse. She adores him. It's hard for me to call him a pony because he's 14.2 hh, but he's technically a pony. I'm pretty proud of how far she's come in 18 months of riding. (with a 4 month hiatus thanks to our wonderful weather.)
Awesome pictures, thanks so much for sharing! :) They look like they have a wonderful bond. :)

Congrats to her for winning the ribbons. How long has she been riding.
Wow, your daughter is GORGEOUS!!! And I totally love her horse...lol. Lucky she has the support to allow her to be doing something she loves so early in life...:)
Green Broke
Join Date: Apr 2009
Location: Queensland, Australia.
Posts: 4,488
• Horses:
1
Awww shes so cute!
---
Sir Success. Eventer.
2000 - 2013,

That is too freakin' cute!!! What a cool instructor doing a mini show for them!