Daughter's show pics, with Red
---
A few recent show photos. They are working hard together, we know they aren't perfect, but he's the sweetest thing since apple pie, and there scores are coming up every time.
They're just beginning to jump, and both seem to really love it. At the last show we made him some ribbon browbands to wear, which she matched with his saddle pads, and he won "best groomed" which is a feat for Red, he's a pigpen. She's also just learning to braid, as am I, so they aren't perfect, but with the temps so high, we thought it would help him some. We have the faces of Red there, the ugh don't take my photo, the ugh I hate to be purty and then ok I give in!! And by the way, let me just say, as the mom, it's VERY hard to take pics when you've dropped your camera and your auto focus no longer works and you have to manual focus each and every shot, with your zoom.
Thanks for looking.
clickable thumbnails here
My sweethearts, they do love each other these two.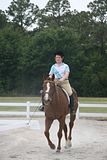 You CANNOT make me like to have my photo taken lady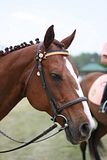 This might be the best you get woman, take the pic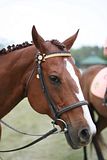 Okay okay, just take the photo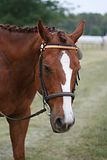 Some ribbons to bring home
First ever jumping show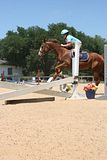 This is awesome! Its not about perfection, its about the pursuit of perfection.
Thanks so much!! She also tells me every show, it's about having fun mom, I don't care if I win!! I was so proud of her last show when she realized her horse was having heat issues and pulled him up so he would be ok, she said, at that point it was not about me, it was about him!! YAY, parenting works!!
*round of applause* I don't have children yet, but I do understand how challenging it is to parent a child. Teaching kids to be selfLESS is quite an accomplishment.
Congrats on having a great kid, who achieved so much more than the ribbons that day! You should be very proud.
I am indeed proud! Thanks everyone.
Posted via Mobile Device
Congrats, looks like a great pair!
awe that greats! its so nice to hear about kids putting the horse first when it comes to showing. so many people just show to win. You must be very proud! :) they look good, and they'll just get better and better each time!
Thanks. I am very proud of them both! Of course, the monsoon we are having now is keeping them from riding, my poor mare thinks I've deserted her totally.
Posted via Mobile Device