Dear Satin
---
Dear Satin,
See, walking at the speed I want really isn't THAT hard, is it? Not when, if you don't do that, I'll make you go backwards or sideways. I do love you, gorgeous, but please make things easier for yourself!
<3 Blue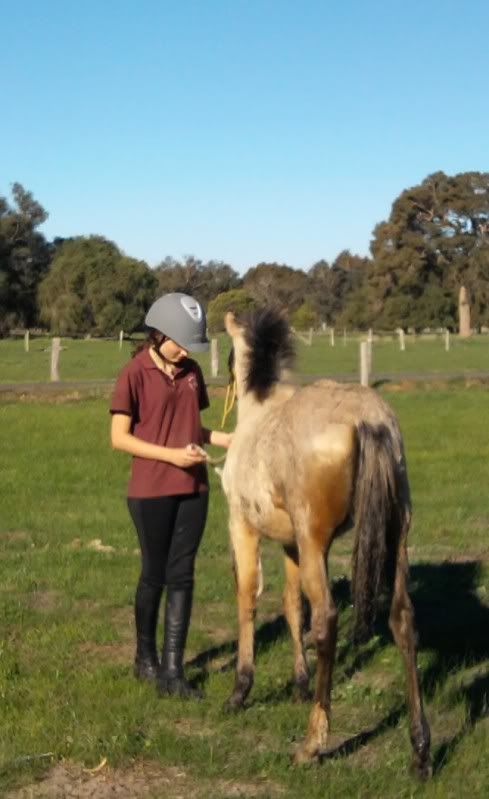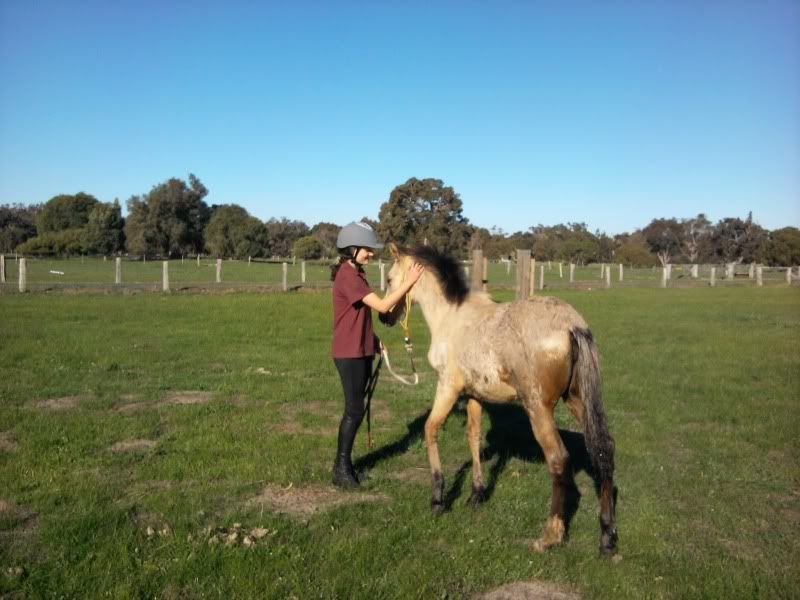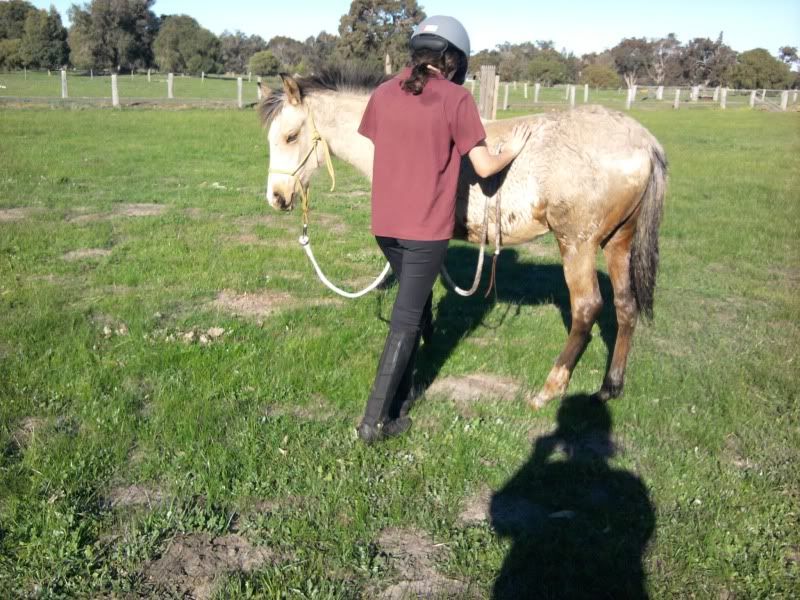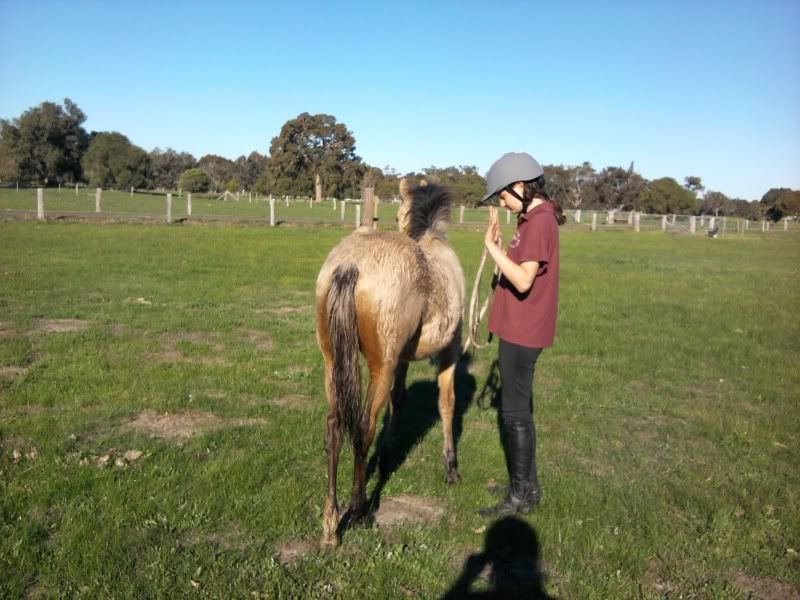 Apologies for size!
Gorgeous nice coat coming through! Satin suits her well
---
Cross Country- The act of hurling yourself and your equine partner at a stationary object with poise and grace while attempting to survive...

Thankie
her butt was soaking wet, should have mentioned that - it was just after we washed her. I hope she does go that shiny though!
I can't take the credit for her name, her breeder gave it to her and I just kept it. I don't think I'd have thought of it.
Thank you
I'm finding it hard to believe all the lovely comments I'm getting after three gorgeous adult horses that very few people ever commented on. I think the secret to lots of "how gorgeous"-es is to have a foal hahaha. Not something I expected but then again in hindsight maybe I should have foreseen the "cuteeee" comments. Foals just ARE adorable after all!