Definitely tough enough to wear pink
---
Ben's new blanket came today, and I must say he looks pretty good in pink
Have to laugh as well, -40 * F temps during the depths of the winter, no blankest needed, spring approaches, and I buy a blanket.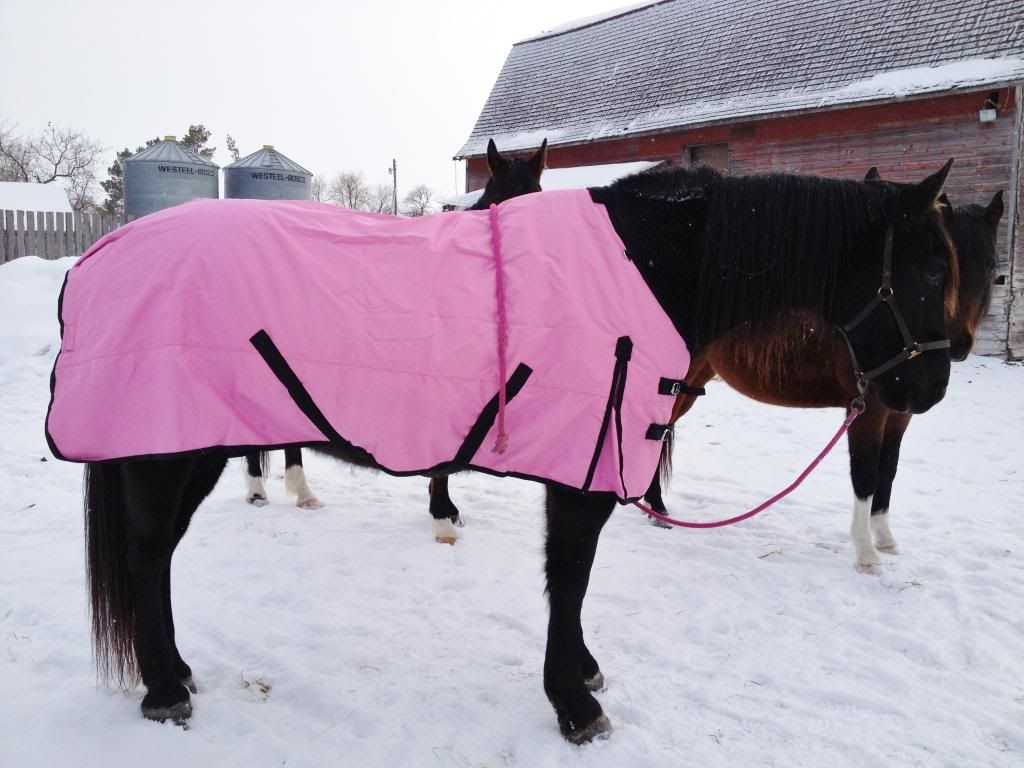 Emmy thinks it is pretty neat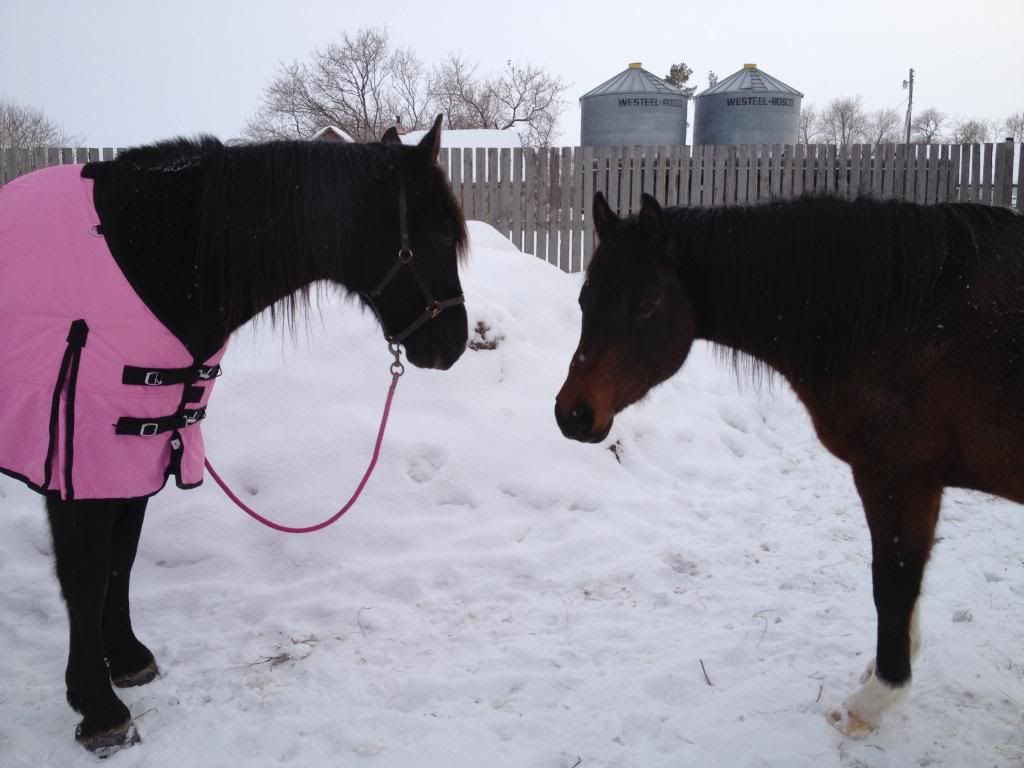 Willow is just jealous that Ben is getting the attention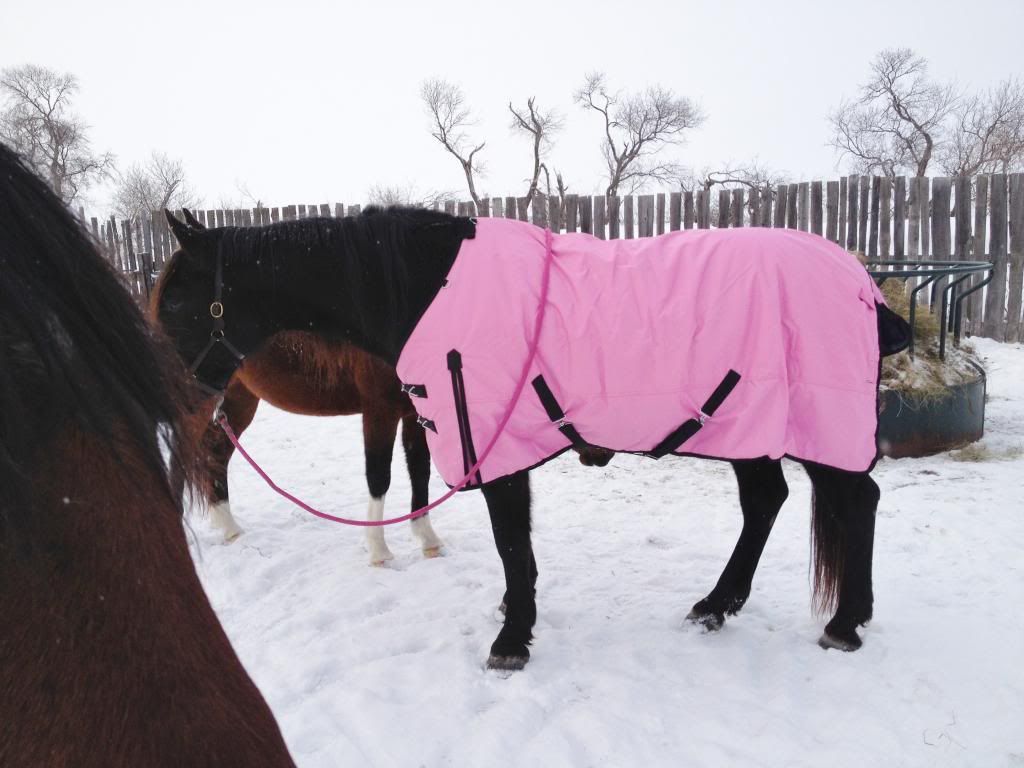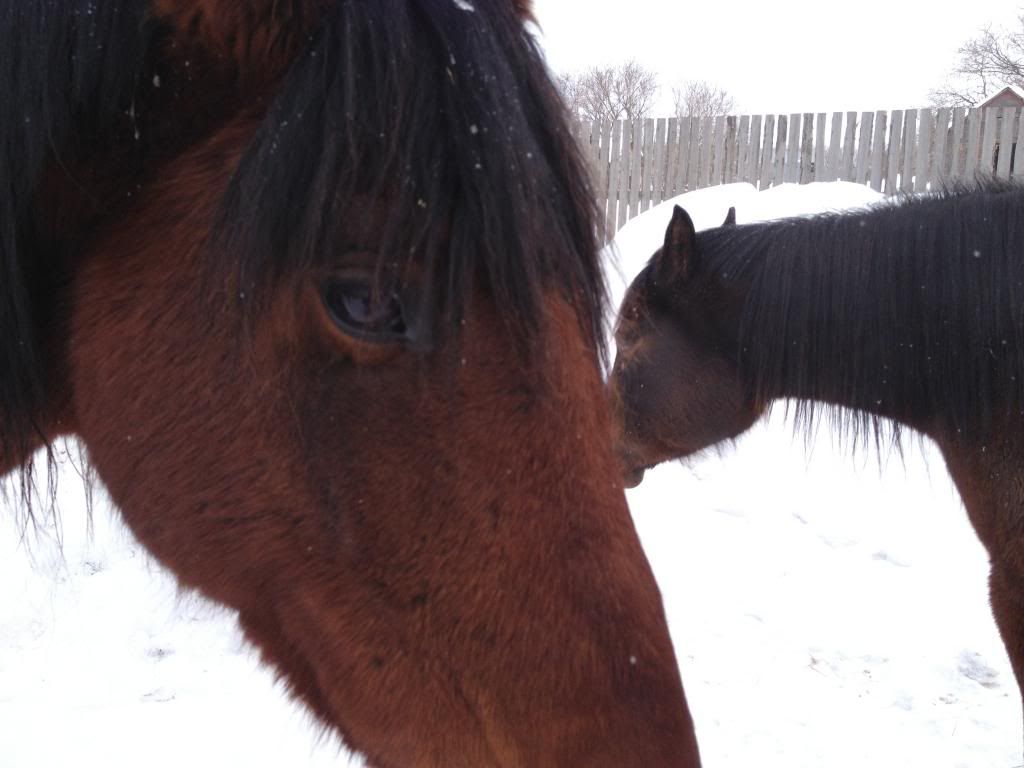 Willow is asking were is my blanket I look cool in pink :)
---
ride a draft and see the world differently
She gets second hand blue, functional but not pretty
Posted via Mobile Device
I should totally get one for Khade.
Oh Cody needs one too I love the Pink!!!! so pretty!!!
---
Don't Flatter yourself Cowboy I was looking at your Horse

LORI

Poor boy, but it was the best deal I could get on an 84"
Posted via Mobile Device
No matching pink halter to go with the blanket and lead?
---
This is what happens when you have democrats in office
Showing
Join Date: Jun 2011
Location: Cariboo, British Columbia
Posts: 11,775
• Horses:
3
Poor Ben, dressed in drag! I bought Indy a pink fly sheet once, he shredded it the first time out in the pasture, he's a manly man doing manly things.
I bought my big, manly, macho TB the first pink halter that was on the market, many moons ago. For barn logistics reasons( nobody would dare " borrowing" that).
He fell into depression....out of shame......at least that's what my instructor said.....
Since then no pink for my boys, noooooonononono...
Quote:
No matching pink halter to go with the blanket and lead?
LOL the matching pink halter is foal size, very pretty but won't fit him. I'll let him stick with his leather one for now.