Denny and me!! Jan 9, 2010 (and a special thank you to Dressage10135!!)
---
Well, Rich and I moved my giant tack box to the new barn, and I thought - hey, it's warm out, why not sieze the opportunity to get some photos of Denny and me? Well.. it was super windy, so we didn't get as many shots as I would have liked... Oh well! Guess it means Rich will have to come visit Denny again :)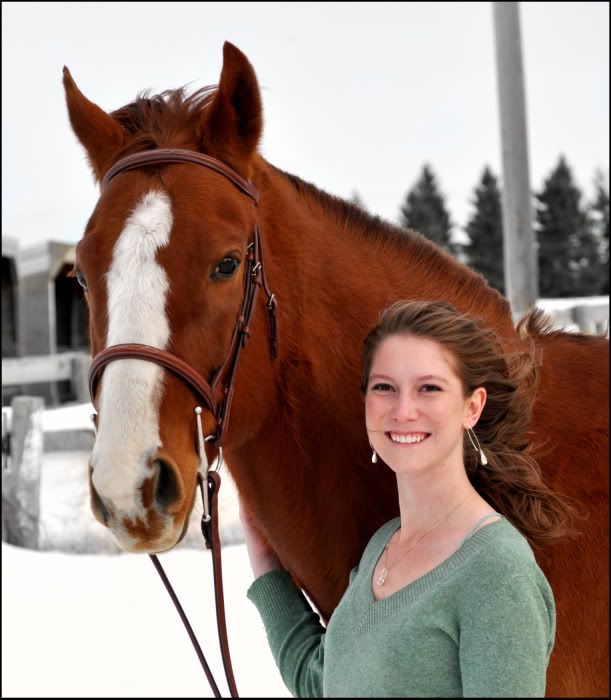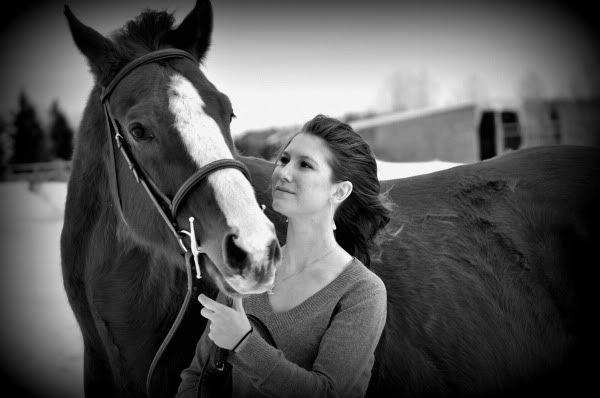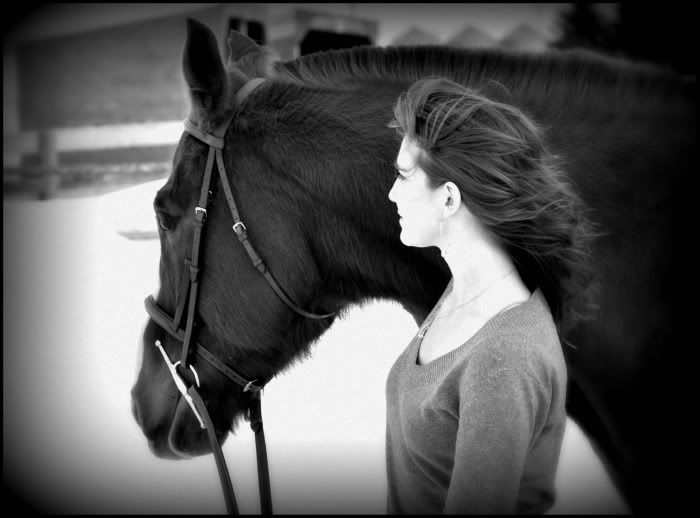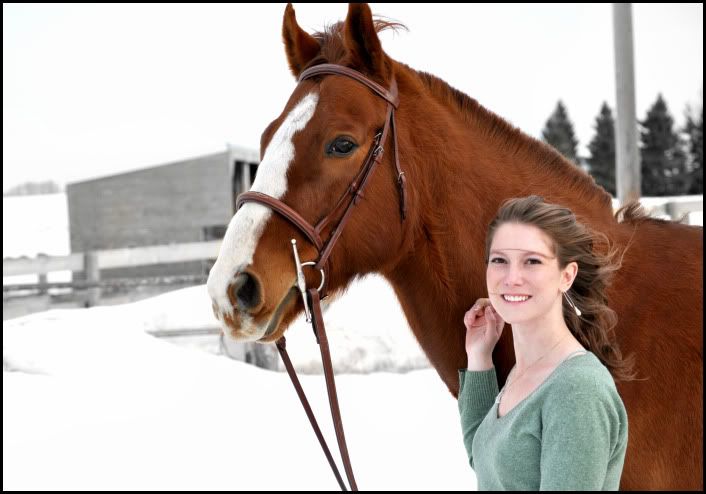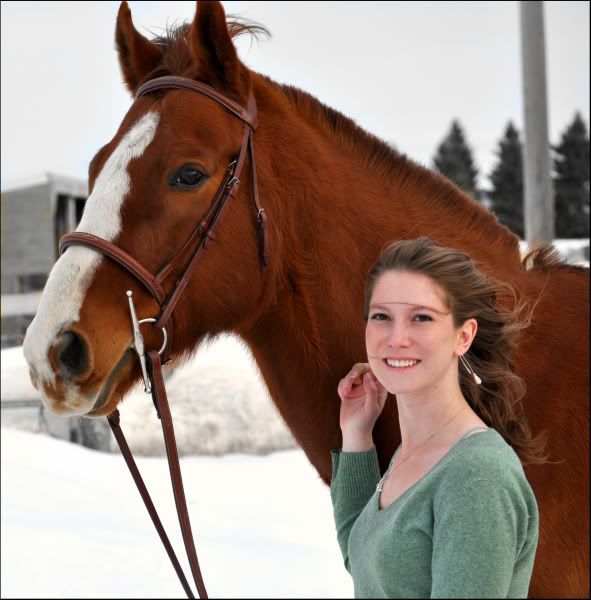 AND!! A HUGE thank- you to Liz (Dressage10135) for the absolutely stunning Christmas present. It's my new favorite necklace, it goes everywhere with me! (I don't know if you can tell, but I'm wearing it in the above photos too)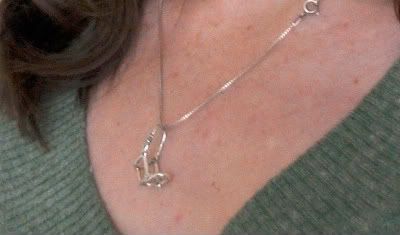 ---
The lovely images above provided by CVLC Photography cvlphotography.com
omg those pictures are stunning! Dennys coat looks gorgeous against the snow!
omg that necklace is gorgeous!
---
a silent night,wen friends are few,I close my eyes nd tink of u.A silent night,a silent tear,a silent wish dat u wer here♥ Is maith liom càca milis:) lol
Wow! great pics! You are so beautiful, and so is your horse! I love that necklace,too! Wow! :)
Started
Join Date: Aug 2009
Location: In the barn whenever possible.
Posts: 1,910
• Horses:
2
Gorgeous photos!!! Love your new necklace as well!
---
"Riding a horse is not a gentle hobby, to be picked up and laid down like a game of solitaire. It is a grand passion. It seizes a person whole and, once it has done so, he will have to accept that his life will be radically changed." -Ralph Waldo Emerson
WOW. You are so pretty, and Denny is just SO stunning!
---
When God Made Horses, He Painted The Good Ones.
"All I pay my psychiatrist is the cost of feed and hay, and he'll listen to me any day."

what lovely photos :) definitely a few frameworthy photos!!
These pictures are awesome!
---
"On hyviä vuosia, kauniita muistoja, mutta kuitenkaan, en saata unohtaa,
Että koskaan en ole yksin, varjo seuraa onneain.
Vaikka myrsky hetkeksi tyyntyykin, varjo seuraa onneain.
Ja pian taas uusin hönkäyksin, varjo seuraa onneain.
Hei tuu mun luo, pieneksi hetkeksi. Puhutaan, varjoni, valkoiseksi enkeliksi."
Pelle Miljoona - Varjo seuraa onneain

Wow Allie you and Denny look lovely and your necklace is beautiful
Beautiful pictures.....:)
You guys look great together! Very nice pictures...