Denny Photoshoot!!
---
Although it was a gross, overcast day I decided to go see Denny and test out my new 55-200 mm Nikkor lens! I'm not super impressed about how these photos turned out because of the weather, but hey - enjoy them anyways!
Some of these aren't so great, artistic-wise, but I like how they show off his movement :)
*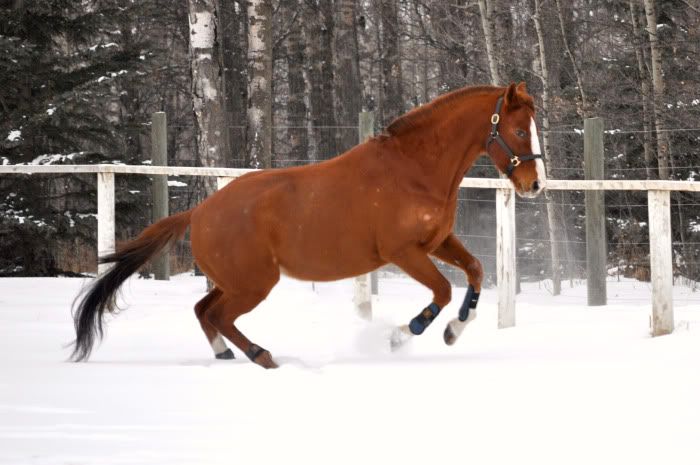 *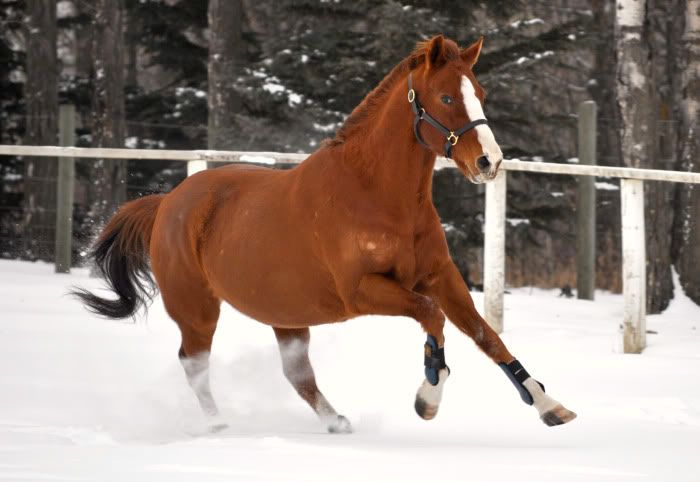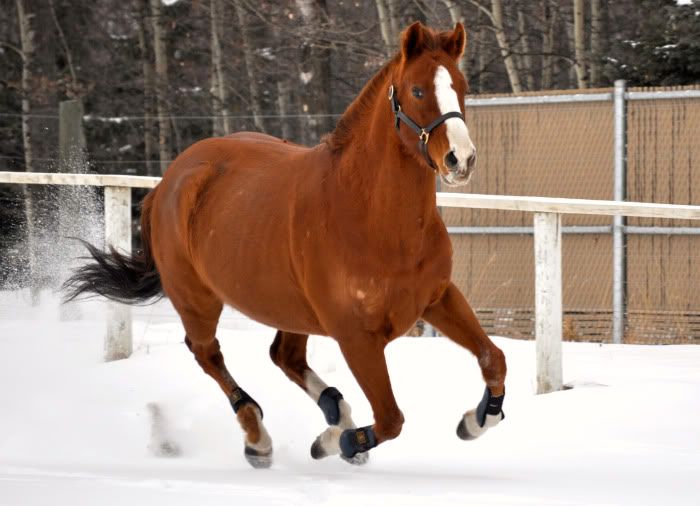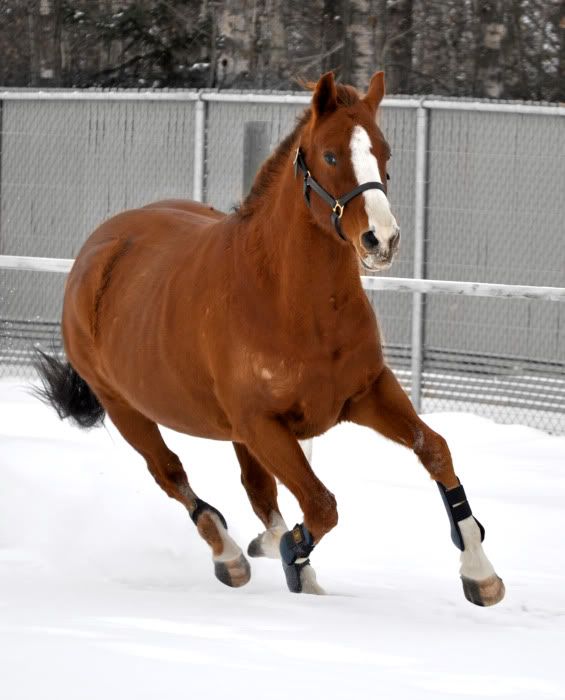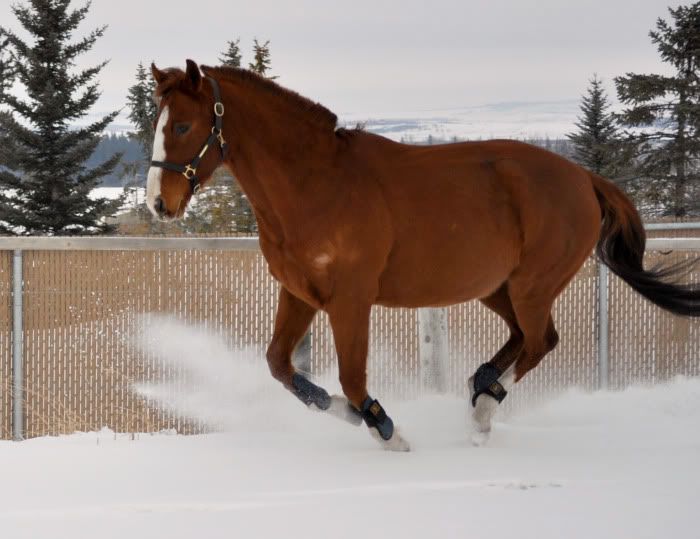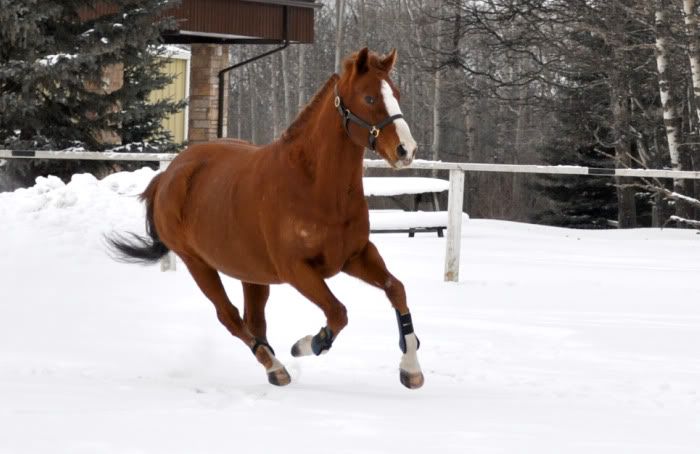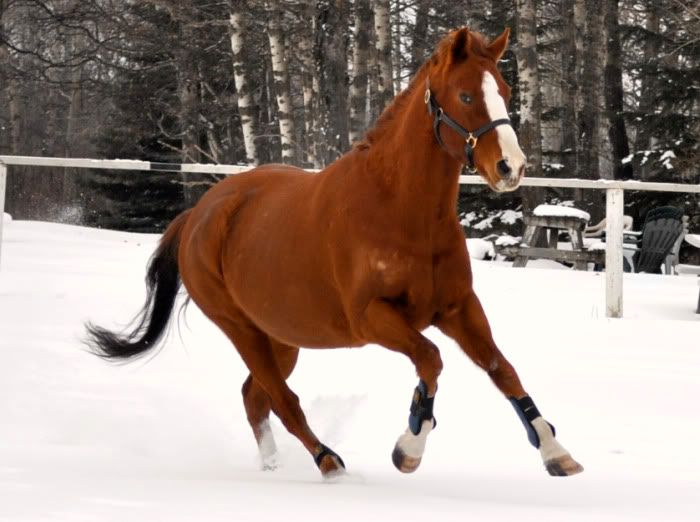 ---
The lovely images above provided by CVLC Photography cvlphotography.com
Green Broke
Join Date: Oct 2009
Location: Witbank, South Africa
Posts: 2,681
• Horses:
2
You have a really pretty horse, he looked like he was having a blast running around in the snow :)

I like the pictures alot... His movement I must say is superb!
---
Every girl wants their own LOVE STORY, I found mine... :)
DENNY!!

I love seeing pictures of this guy! He's so stunningly georgous and I cannot believe how much he has improved since you bought him.

Edited to say I LOVE his roached mane! It makes him look so manly and handsome!
Denny is absolutely gorgeous! His mohawk is too darn cute! I think despite the conditions your pictures came out amazing! If I could take a picture half as good as you I'd be happy.
VERY handsome boy! Awesome pictures!!
---
Britni & Halo (2009 QH filly)
Aww, I love his big belly. He looks so happy and he is very gorgeous! Your a lucky person! Watch out or someone might steal him ;)
Over cast is often the best time for photos! AKA look how he POPS! Whoo that color. He is beautiful, and wonderful photos!
Thank you guys SO much!!! His mohawk, thanks to my lessee's skills, is looking great!! It was looking not-so-hot a couple months ago when I first mangled it - my lessee did an amazing job of tidying it up!
He is FAT!! Do you see that? FAT!!! YAY!!!

oh, PS -- Rissa, do you see anything wrong with the photos, color-wise? I was using my 55-200mm lens, but I was stupid and kept my f at 5.. which made some of the pictures super dark. I tried my best to even them out...
---
The lovely images above provided by CVLC Photography cvlphotography.com
Some of those body shots in the first post are a little dark. Upping the ISO may help but really over all I think they were outstanding. No sun, over case and a moving horse? You did great.


The second post with those face shots are drool worthy.

My only suggestion is getting a better hosting client for your photos. Photobucket is notorious for killing image quality!

I'm utterly jealous of your set here. You've done great. And boy, he is just way way too cute.