Denny's new bridle!!
---
Dynamicspud and I traded bridles, so I thought I'd post pictures of Denny's new digs!
No, I don't ride him in a pelham, but I did have one lying around and dynamicspud sent a curb rein, so I thought what the heck.
I tell ya, being the holder, ear-getter, and photographer isn't easy!! It was overcast too - so not great lighting, but on the bright side, no harsh shadows.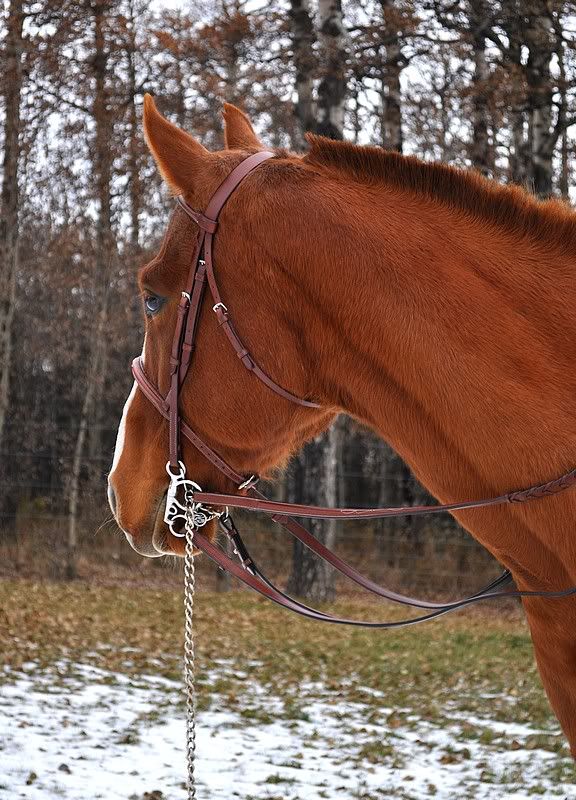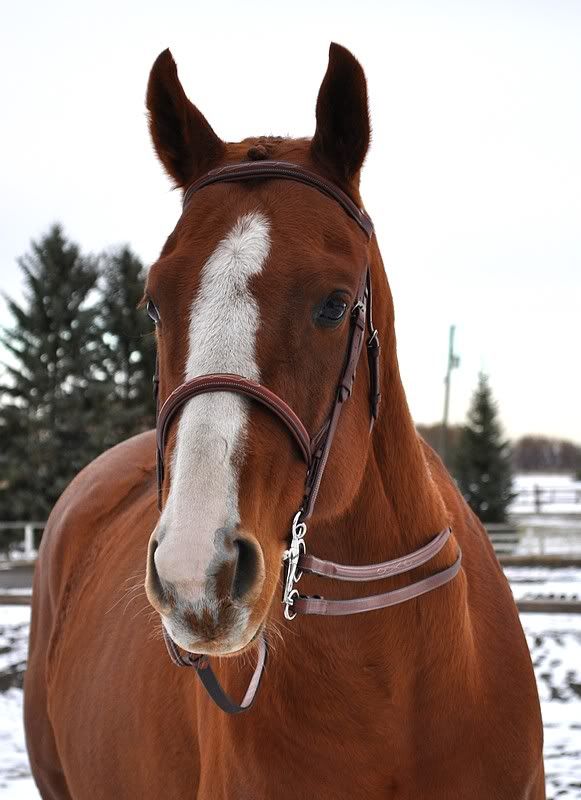 ---
The lovely images above provided by CVLC Photography cvlphotography.com
What a handsome boy!!!
---
quarter horses.....simply the best
He is sooo flippen gorgeous and I just love his new mohawk.
Also I just adore his little spots on his nose, very cute!!! Oh yah, the bridle is awesome too.
---
"Horses Lend Us The Wings We Lack"
Beautiful horse! It looks great!
JDI, do you keep him blanketed or in barn? He looks like having no heavy coat... I wish mine would be like that, but Kiara already looks like teddy bear.
Nice bridle. I got similar for Kiara couple months back and very happy with it (still thinking about getting browband with blings though
).
Gorgeous!!! I'm digging his new 'do! Love the bridle!
Love the bridle! Youve got one sexy horse there
O wow he looks so flashy and handsome, well he always does but that bridle looks awesome on him!
I love he pictures, his coat looks so vibrant!
---
-Horse racing is my passion-
Athena:15y Palomino QH & Shirley's Brittney:8y Bay OTTB
Thank you guys!!
He really isn't too wooly, to be honest. He's outdoors 24/7, but blanketed quite heavily, KV.
Thanks again! Makes my heart happy :)
---
The lovely images above provided by CVLC Photography cvlphotography.com
Denny is looking really good!
---
Grooming - The fine art of brushing the dirt from one's horse and applying it to your own body.