Diesel says..
---
BA HUM BUG!
Thats one cute picture.
Cute! Your horse looks so grumpy!
---
Have you hugged your horse today?
Aw he's so cute!!!!!!!!!
Adorable. :)
HAHAHA! I LOVE IT!! he so looks like he doesnt want it on,but yet so cute too!!
that is SOOOO CUTE!!!! XD
love the antlers ;]
---
[img]http://i272.photobucket.com/albums/jj165/camera-*****-1234/wls_010207_horse500-1.jpg[/img]
just call me brittney!! XD
LOL! He looks like he isnt too thrilled with the antlers..lol. Great pic!
hahha cute!
My horses this past Christmas:
Angel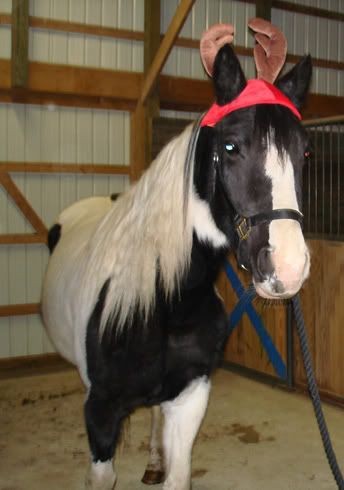 Cocoa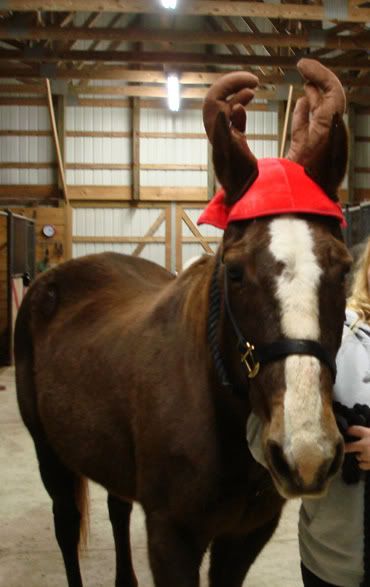 My husband Dave with his horse, Cherokee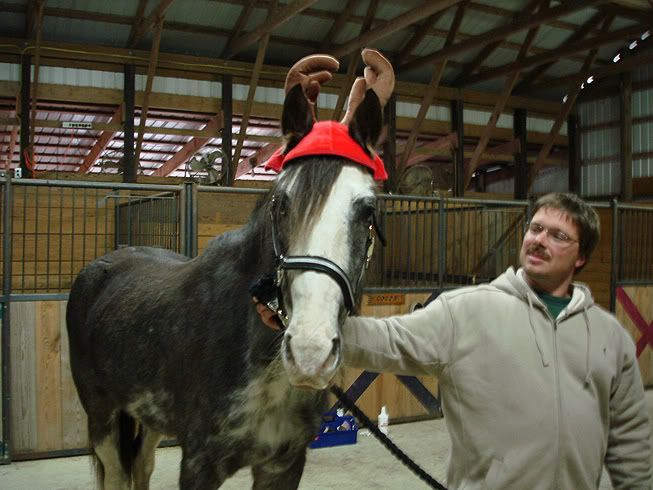 ---
Cocoa - 32 yr old QH, Cherokee - 8 yr old TWH & Toby - 16 yr old QH
R.I.P. Cocoa 4/13/78 - 2/9/11
Hm...a Christmas-themed photo contest would be interesting. Maybe next year:)
I agree, that would be a great contest! All the horses are such cuties!
---
Seize The Day..... God Loves You