A different view of Ben, and a story
---
So today I decided I would ride while everyone was busy, catch Ben fine, tie him up to groom him, he has a head fit, pulls back, does it so hard that he breaks the tractor inner tube he is tied to, but the rope is still attached to it, so now he is being chased by a huge chunk of rubber, horse eating death ray rubber
He is now reversing at high speed around the round pen until he actually falls flat on his side. That seems to knock some sense into him, so he lets me catch him remove the scary tube, tie him back up, get him groomed.
Tack him up, walking him around to get him to blow so I can tighten his girth, look at girth, see I have got the billets twisted, so undo girth to sort out, sir goes to move away, so I pop him one, and he reacts by shooting away, jerks the girth out of my hand, and the saddle slips, he spooks even more, the saddle falls on teh floor and he melts down again And I'm thinking "I'm gonna ride this???"
I spent a little while convincing myself that I was going to ride and not chicken out, cos my biggest temptation was to walk...but pulled up the BGP's and climbed on, and he was great, LOL, a bit pokey, didn't trot today, just walking halting and turns. Was glad I rode, because if I hadn't I would of struggled to do it another day.
When we were done I untacked and groomed, gave him his treats in a pail, then went and sat on the mounting block and was catching up on emails and things, then I felt the snuffling in my hair, so Ben and I hung out for a while. I wanted to get some pics, but he was to interested in the cell phone, so I switched it to face picture, and got these ugly shots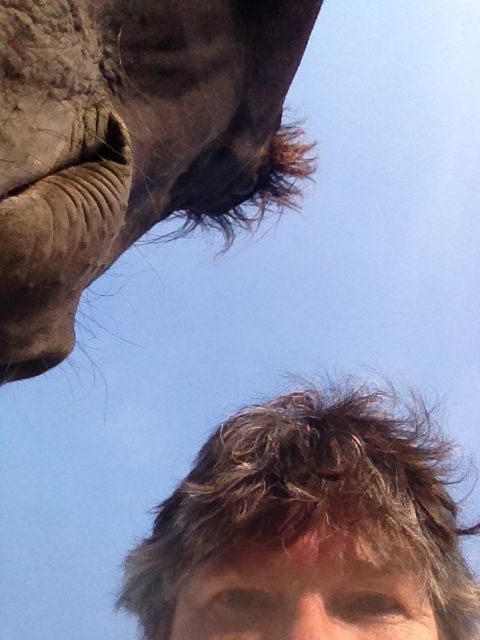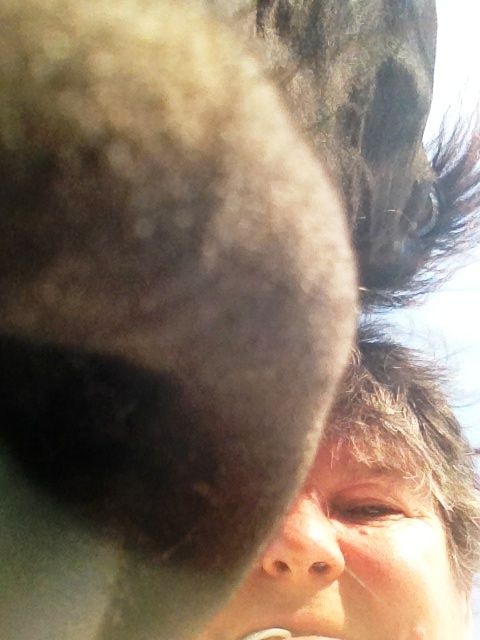 Then I was getting some space so grabbed these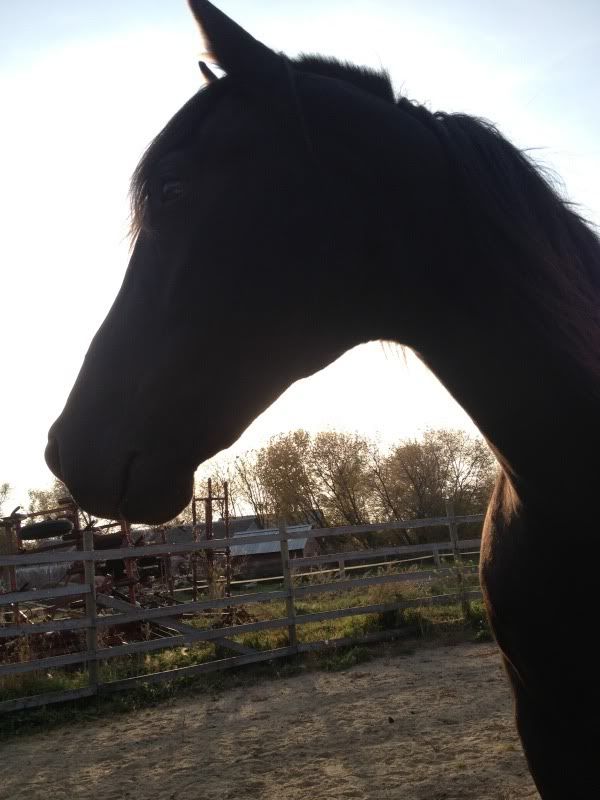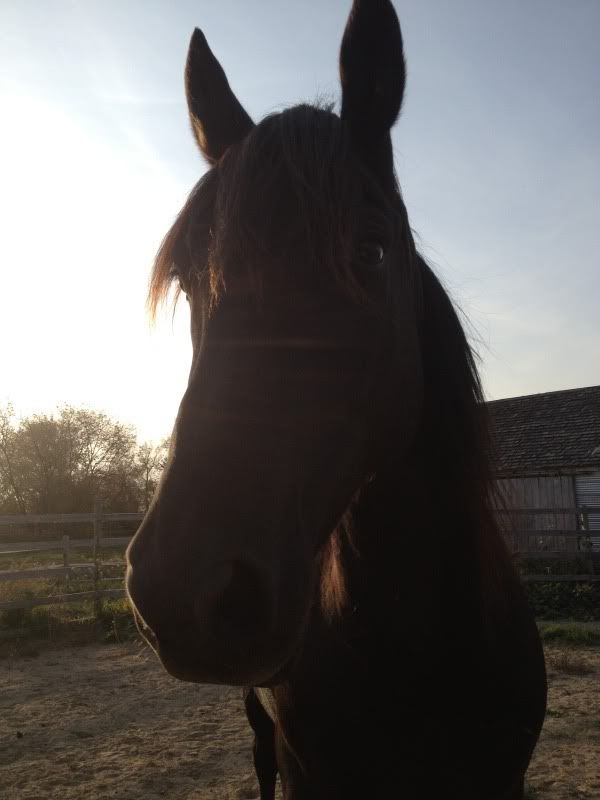 Aw I love it! :)
He's adorable, and so photogenic!
---
Fléctere si néqueo súperos Acheronta movebo
If I cannot move heaven, I will raise hell
Started
Join Date: Jan 2012
Location: An English Girl living in beautiful Alberta, Canada
Posts: 1,606
• Horses: 0
This post gets nominated by me for The Horse Forum Oscars for "Best Heart-warming and Entertaining Post 2012".

Thank GH!
---
Get up, get going, seize the day. Enjoy the sunshine, the rain, cloudy days, snowstorms, and thunder. Getting on your horse is always worth the effort.
Ah, thanks Rosie
, he is such a sweetheart, so willing.
Ben did a lot of "ground work" . Good on ya!
GH, I'm so glad you got on regardless - biiiiig kudos to you! The pics are adorable!!
---
The lovely images above provided by CVLC Photography cvlphotography.com
I'm on a roll this week, actually rode Emmy as well, first time she has been ridden in 3 years, such a good girl
What a good read with great pictures! Loved it!