Dillon
---
Here are some updated pictures of Dillon. He still looks nasty, but he has put on weight and looks better. He does have a pretty little head.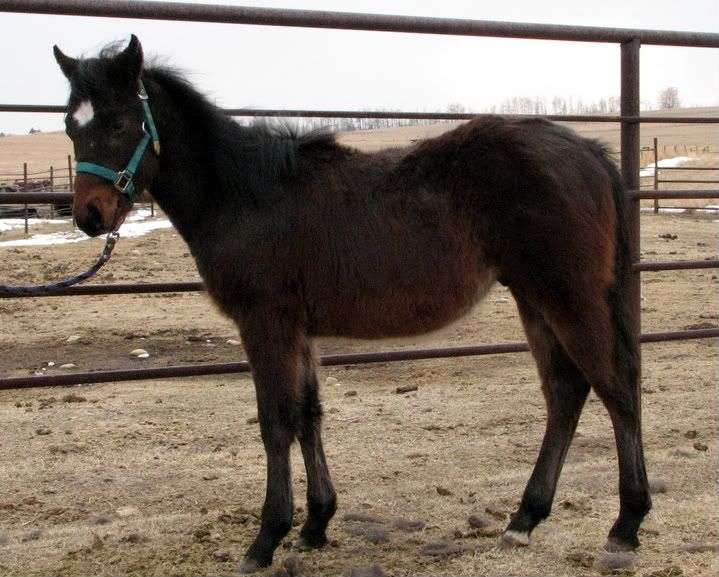 hehehe look at all the lose hair on the ground
Cute
---
Lexington Farm
~
LX
I never noticed all the lose hair...oops.
What can I say? At least he is being groomed! I'm working hard trying to get him looking good.
aww Dillon looks (still not a manly word) cute...
---
I love my horse. She is the wind beneath my wings.

John 3:16 (READ THIS PLEASE!)
Thanks Brandon.
It's all good though, we know you're manly!
He's a cutie! And looks good so far!!
---
The lovely images above provided by CVLC Photography cvlphotography.com
Thanks JDI. He looks a little better, still full of ringworm though. Ahh...oh well, I'm sure it'll clear up soon enough.
I love that little face! very nice ;)
Thanks Free...
He is a lil' darling (even if he wants to look like an Arab! ;) )