Dixie
---
Here is some pictures of my new mare Dixie...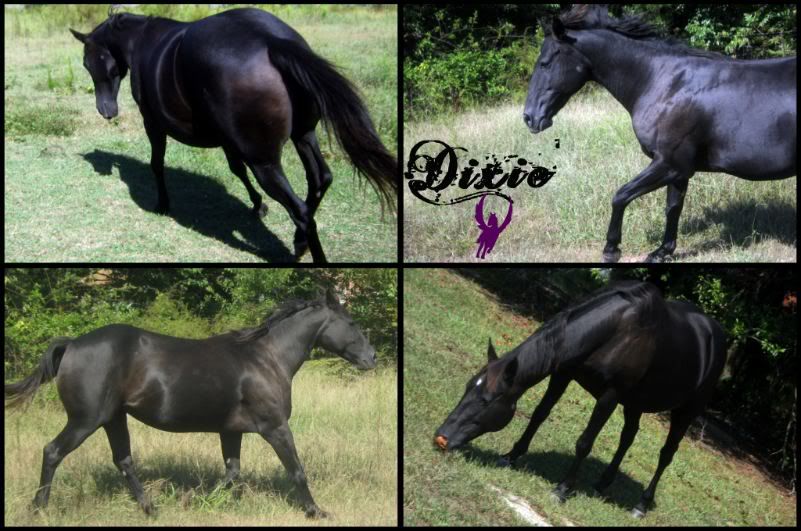 Pretty, pretty, pretty girl! Congrats!
---
There is something about the outside of a horse that is good for the inside of a man. ~Winston Churchhill
Lovely girl!
---
RIP Minnie, 1981-January 15, 2010
RIP Maggie Mae I miss you
Wow, she is stunning! Love the little white star.
Very pretty =) Whats on her nose in the last picture?
---
Lettin' the cat outta the bag is a whole lot easier than puttin' it back. -- Unkown

Similar Threads
Thread
Thread Starter
Forum
Replies
Last Post
Critique Dixie

Pro

Horse Riding Critique

13

07-25-2010

10:18 PM

Sir Dixie

rocky pony

Horse Pictures

2

05-03-2010

10:43 AM

Dixie lunged

goldilockz

Horse Training

8

07-16-2009

09:30 AM

Zonie and Dixie

goldilockz

Horse Videos

1

06-17-2009

12:57 AM

Dixie and I

Birdeye723

Horse Videos

2

08-17-2008

12:14 AM